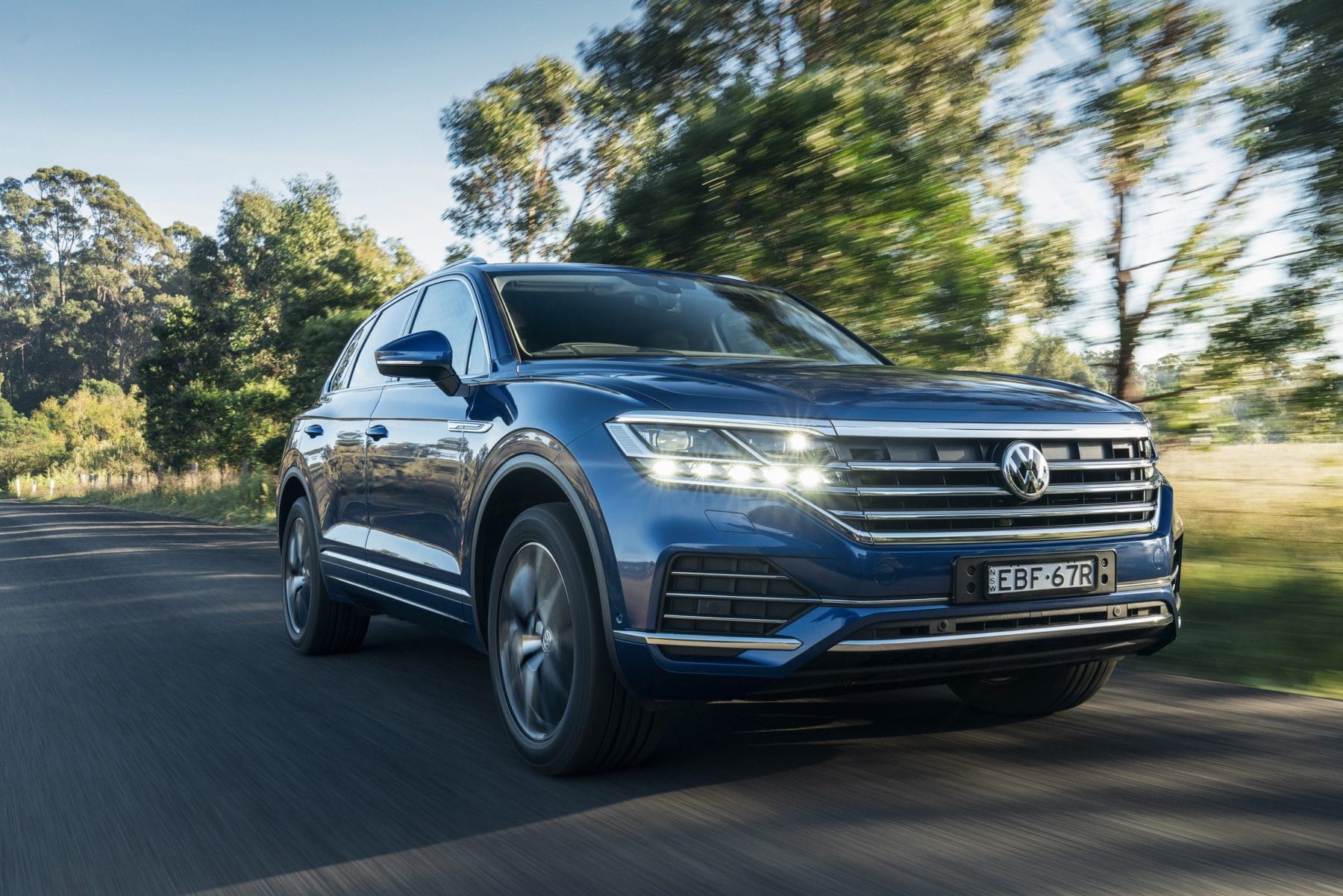 Touareg Streaks ahead of the pack: I was excited at the thought of spending a week covering 2,500km in a new Touareg. By now you'll have read a million reviews and I'm sad to say that I must be the last journalist in the country to drive one.
The old model was great, but was aging. It hardly measured up to the competition because the handsome looks had been around for ages, the technology came out with the Ark. VW knew this and in a single bound, leap-frogged the others to leave the opposition in a pile of steaming dung.
What's New?
The engine and tranny are used in Amarok, but the rest is new and gorgeous.
The Outside has just the right amount of class, butch, and sparkle. The body is as sexy as hell, and the lighting arrays perform shows Livid would be proud of.
An electric foot operated hatch swings up so a capacious, easy access, boot space can be loaded. If it's too high, you can press a button in the cargo hold to raise or lower the height of the car. It squats on the air suspension which can also vary the height while driving. Very handy, especially off-road.
20" Braga Alloys look fabulous but off-roading my be a challenge in anything but mud and sand. A taller tyre might be best suited to rocky terrain.
What's Inside?
There is so much new gear that your head will spin.
Apart from the brilliant safety appointments like active steering for lane control, multi collision braking, and active cruise control, it's the comfort that will surprise.
The front seats are heated and cooled. If you feel like big hugs, you can tighten their grip in the menu system. While you're there, you can have a massage.
There is Apple Carplay/Android auto, but no DAB. What a shame.
The car will squat on its air suspension for you to load gear in the back, and there is a 4 zone climate system to keep things just so. Sound from the speakers is concert quality, in a cabin that is whisper quiet.

What's it like in the rough?
Rob drove Touareg at the local launch and Alan drove all the way to Brisbane, stopping in Ballina. Several thousand kilometres were covered, and it was good, very good.
No road type was too much, and once off road, Touareg hardly turned a hair.
Check out the video to see Kurt McGuiness giving the big SUV a thorough seeing to.
Almost 2,500km on the open road was a joy, not because of the road but because of the car.