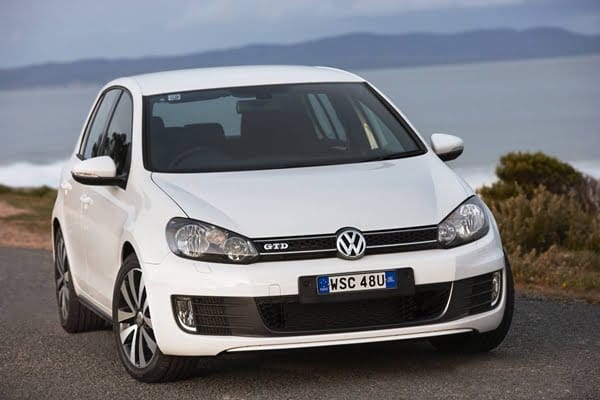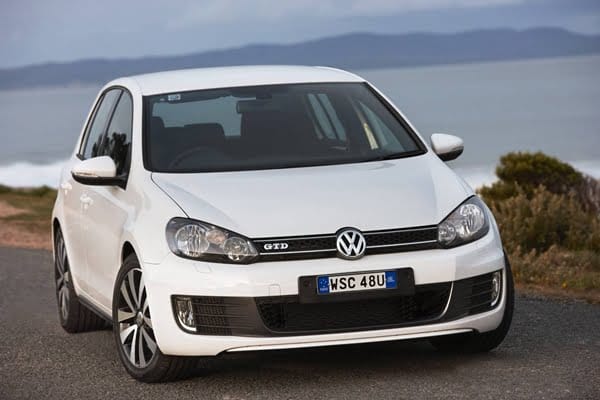 Volkswagen's Golf GTD 125Kw 6 Speed DSG is a new addition to the popular Golf range and Chloe Fraser finds out why.
The day you are finally eligible for your license is a day that every teenager dreams of. The freedom and ability that comes with those lovely red p plates is a right of passage that signals a big leap in independence. However, being a p plater isn't all fun and games.
Choosing the right car is a difficult task. You need something that is within your price range, is not on the RTA banned list (which keeps growing!), has the latest gadgets, looks the part but most of all has the best safety features to protect you and your friends and to keep your parents minds at ease.
Recently, I was able to get my provisional license and my job is to find the cars that best suit the needs of the Generation Y p platers. Today I check out the VW Golf GTD.
Style
First impressions always count and this sporty little hot box captures everyone's attention. This new Golf GTD sits lower to the ground than ever before and its angular and contoured exterior design enhances its appeal. A wide range of metallic colours including white, silver and various red's, blue's and grey's allow for a large variety of choice not often available to teenagers.
However, while updating the look of this popular car, Volkswagen has elected to keep the long roof, steep rear end and wide rear tail lights that have made a name for this car in the past. The sleek air intake and tailored lights provide a streamline view adding to the modernised design. Chrome trim inside and outside of the car and alloy wheels along with the dual exposed chrome tail pipes certainly are a plus and turn heads as your drive down the street in a way that most p platers envy.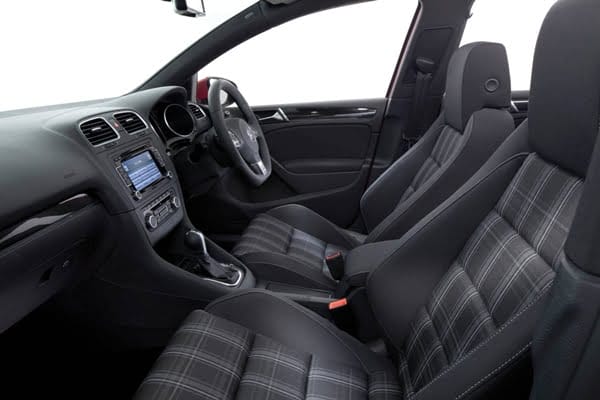 The Golf's prestige composition continues through to the interior which is detailed with high quality material and spacious seating with height and lumbar adjustments and the added appeal of top sports seats with additional side bolstering, that more than comfortably sat myself and three friends. The dashboard is alight with colours that allow for enhanced visibility and is aesthetically pleasing.
The Multi-Function Display allows for the driver to view accurate information whilst on the move including a digital speed display to ensure the p plate driver is doing the correct speed. Arm rests and the dual control air-conditioning system are also included as standard in the Golf GTD. A roomy center console for phones and ipods is a plus along with handy cup holders in the front, back and side door panels.
P platers want the best of the best and the high quality interior and a killer audio system certainly goes a long way. A 12 volt socket allows for a GPS, that most p platers have handy, to be plugged in and shopping bag hooks provide girls with an additional way to ensure their shopping gets home safe! Throughout the car there are multiple storage areas for keys, lipgloss, sun glasses, money and whatever else teenagers need to keep in their cars.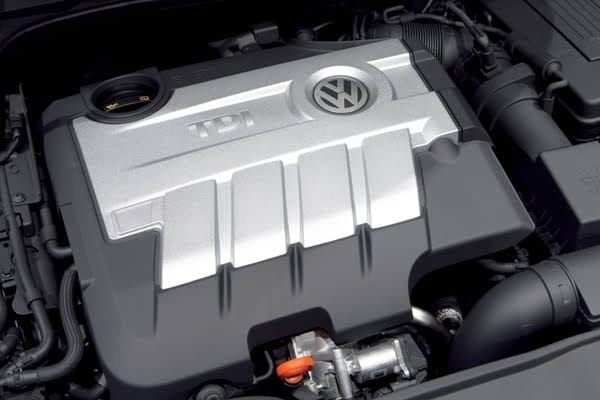 Performance
With the RTA's restrictions on turbo-charged and V8 engine cars, many teenager's dream's of driving fast and powerful cars are crushed, however the GTD's 6 speed manual or 6 speed DSG 2.0 litre, 4 cylinder, direct injection, common rail turbo charged diesel engine really goes. With 350Nm of torque, 125kW of power and front wheel drive, the Golf has a lot of power behind the accelerator that p platers are allowed to have drive due to the diesel engine.
Doing 0-100km/h in a mere 8.1 seconds will satisfy most rev-heads need for speed whilst averaging 5.5-5.8L/100km will satisfy the often shallow wallets of teenager's. An optional sports mode and Tiptronic function provides an exciting drive for all. Reduced CO2 emissions appeal to those who are environmentally conscious, which is common in Generation Y. Cruise control is a must for those long trips that p platers take with their friends and the GTD also boasts power steering.
Safety
Safety is something that often causes disputes when buying a car but with the Volkswagen Golf GTD's 5 star ANCAP rating, parent's and p plate driver's alike can be assured that they are in one of the safest cars on the road. The GTD is jam-packed with safety features including ABS, Electronic Brake-Pressure Distribution, Brake Assist, Electronic Stabilisation Program, Anti-Slip Regulation, Differential Lock, Traction Control, Hill Start Assist and Anit-Theft Alarm System. Seven airbags, including the rare knee airbag for the driver, are fitted in the car with front and rear crumple zones to absorb the shock and safety optimised head restraints with seat belts with pre-tension all enhance the safety of everyone in the car.
The new Golf GTD boasts the latest Crash Impact Sound Sensor technology for the first time which activates seat belts and airbags in record time by picking up commonly heard sounds in a car crash which could be crucial in saving young p platers lives in the event of an accident. This system also senses minor crashes to ensure airbags don't unnecessarily deploy. The latest in Adaptive Chassis Control technology provides the driver with the optimum driving comfort for any road surface or driving situation. Automatic locking, engine immobiliser and the 'see me home' head lights are added benefits in this compact car that holds some of the best safety equipment available.
Technology
With the rapid developments in technology today, Generation Y is incredibly technologically savvy and every p plater has a variety of techno pieces that they rely on in day to day activities. The latest technology is a must on the list for p plater's cars and luckily the Volkswagen Golf ticks all the boxes. On the top of every p plater's list is music and the GTD has a 6 disc audio system with touch screen, MP3 compatibility, SD card slot, 8 speakers and an auxiliary audio input for your iPod.
An optional state of the art GPS is available and for those who don't have their own, it's highly recommended and so is the optional park assist for those who are still grasping the concept of parking which is enhanced by the optional rear-view camera for those learning or who find themselves in a tight parking spot. The latest in Daytime Driving Light technology provides halogen headlights with clear polycarbonate lenses and integrated turn signals to provide clear illumination and improved driving safety. For those who are on their green p's the ability to talk on handsfree is an important feature that is not allowed on your red's and the GTD caters to this with the optional bluetooth connectivity that allows you to communicate in a safe way.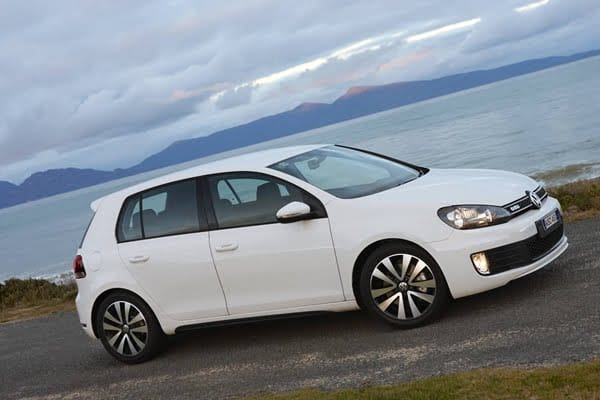 P Plate Positives:
1. The ability to drive a turbo charged car and have the power that many have dreamed of having.
2. The latest in safety features all jam-packed into this compact car.
3. iPod integration and 8 speaker audio system.
4. Super stylish and sleek looks.
P Plate Negatives:
1. Many of the cool features of the car are optional.
2. It is important to p platers that they are able to drive friends around and some may find the GTD a little too squishy to fit the maximum five people.
3. Unless your parents are pitching in some cash, coming up with $46,500 drive away may be a difficult task.
4. Your friends will always be begging to borrow your car!
Overall, Volkswagen's newest Golf GTD has created one of the best p plate cars on the market today. Satisfying worried parents with its never-ending list of safety features and impressing the teenagers with its abundance of technology, way around the turbo charge RTA ban with the diesel engine and stylish design, the GTD has got to be one of my favourite cars.
Rating: 4.5 stars out of 5