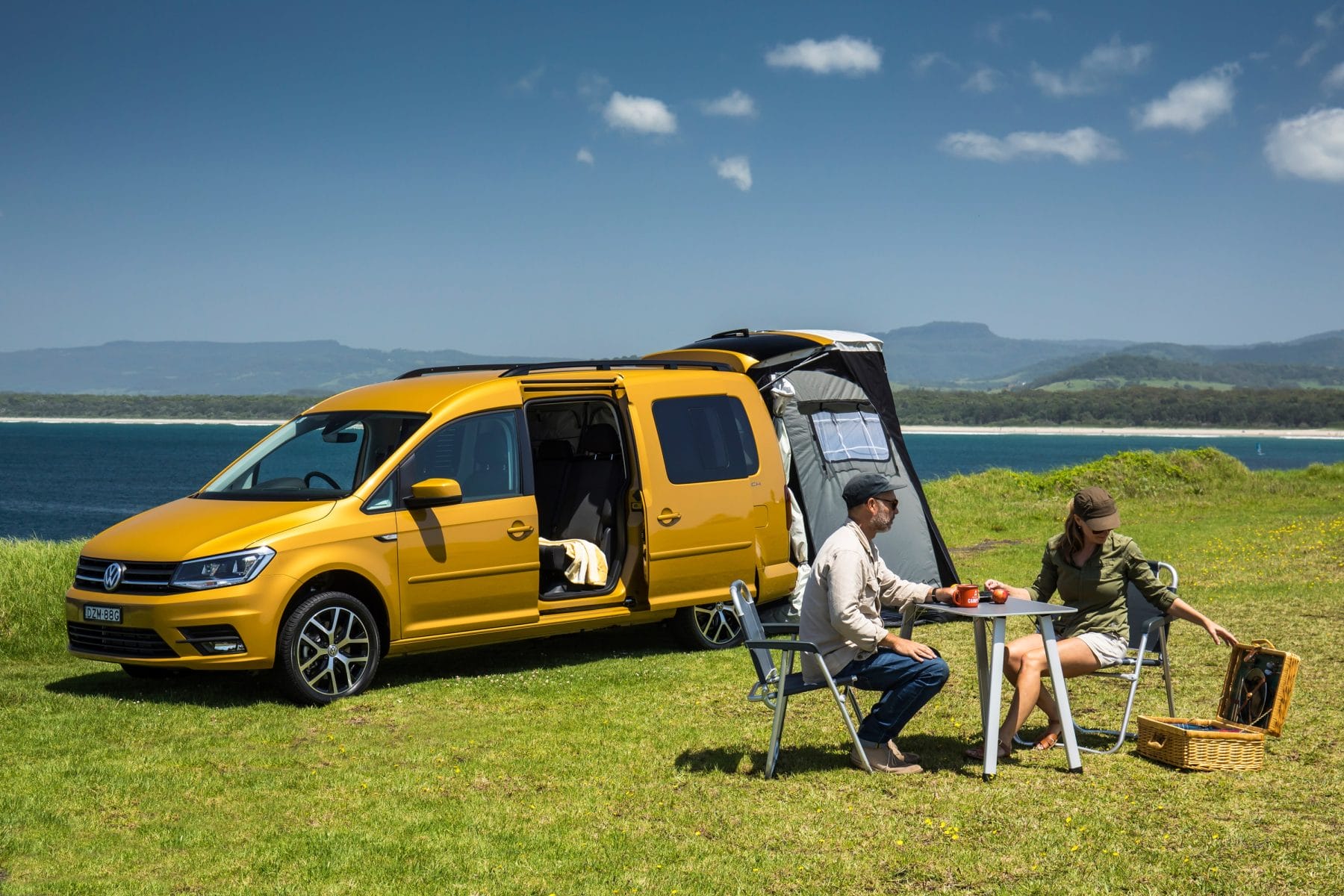 Most vehicles you can buy have a specific purpose and buyers wont confuse a sports car with a work wagon.  What happens when you have a vehicle with a split personality? Rob Fraser has just driven the VW Caddy Beach and found out.
VW has a long history of both campervans and work Vans. Somewhere in VW head office a committee formed and they decided to blend the two together as a marketing exercise. The result is the VW Caddy Beach, the offspring of a design team with many different ideas and each was included.
It has an identity crisis. Is it a family transport? Is it a commercial work wagon or is it a weekend escape campervan for a couple.
Well it's two out of three. It is cleverly designed with a good layout which allows it to multi task. With a plethora of standard camping accessories, it actually works well at both tasks but eventually compromises each one for the other.
Don't get me wrong, I really like the Caddy Beach, it's actually kind of cool. I just feel it will struggle to place itself in a market niche. I can't decide if it's more a family transport or occasional campervan. The question is, is that enough for buyers?