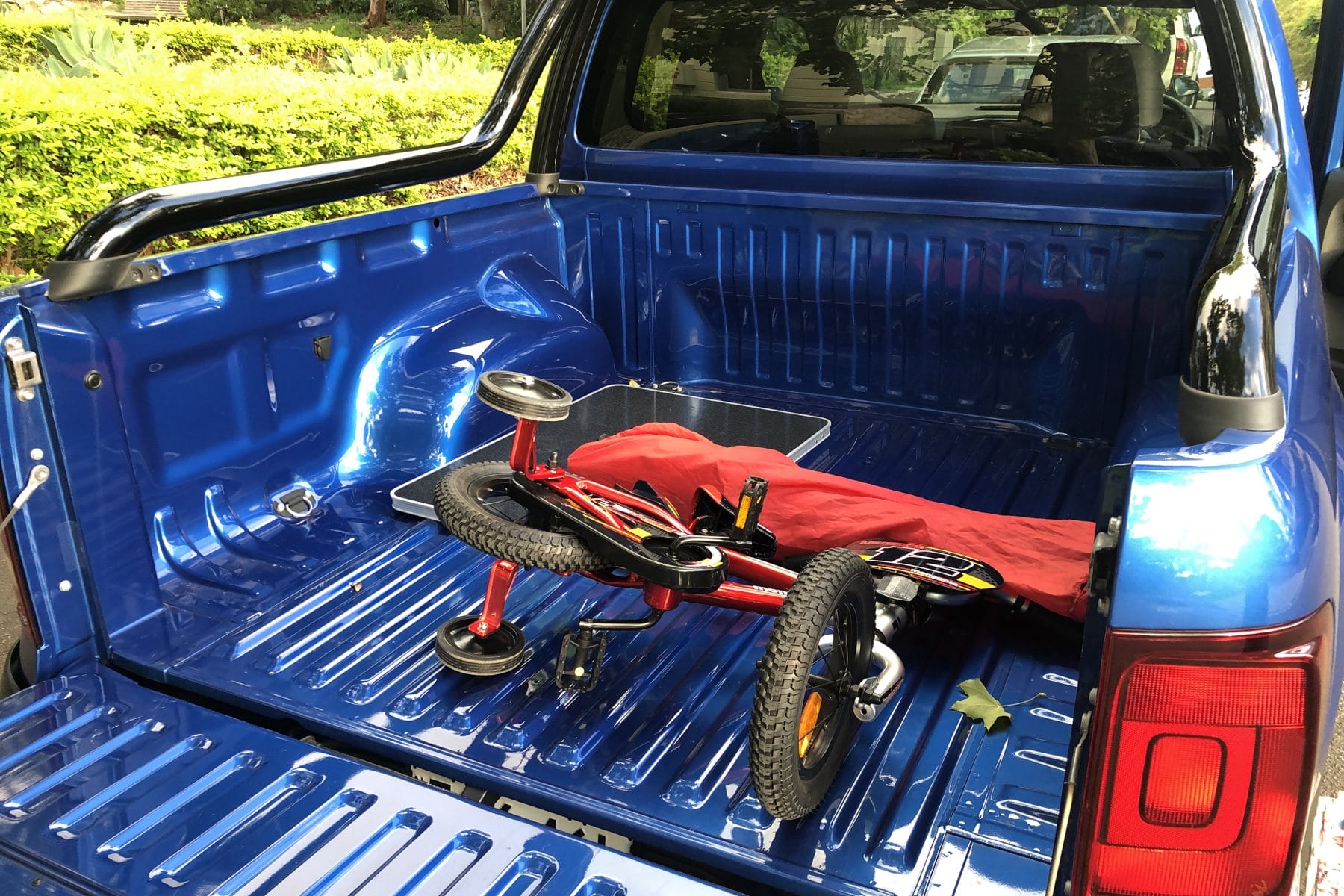 The increasing popularity of the dual cab utes has helped this type of vehicle become more family friendly.
David Brown puts one to the ultimate family test.
The Volkswagen Amarok 580 dual cab has heaps of power and rugged appeal. It seats five. But how well can it help in transport to and from a three-year-old's birthday party in the park.
With two people and two picnic baskets the back seat was a bit of a squeeze. The tray was great for the new push bike but not for small items that can roll around. And balloons just fly out.
The sides are high and a roll bar on top of the side panel made it impossible to reach everything.
If you are getting a ute for the family think about a liner and boxes in the tray and a tonneau cover.
Motoring Minutes are heard around Australia every day on over 50 radio channels through the Torque Radio network. Motoring Minutes have an average daily audience of over 150,000 listeners. Motoring Minutes are also broadcast as part of Overdrive Radio Program, which is broadcast through the Community Radio Network across Australia and has a weekly audience of over 430,000.