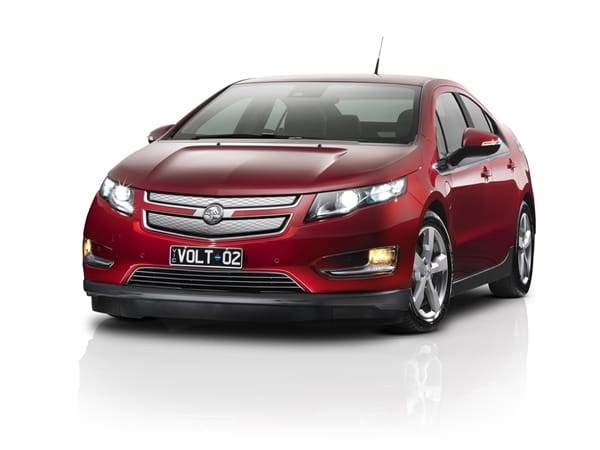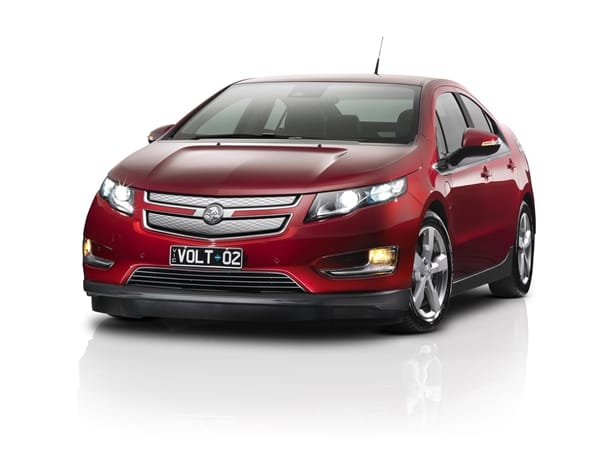 Holden has announced details of its first Volt customer just weeks ahead of the official on-sale date of its highly anticipated long-range electric car.
Holden Chairman and Managing Director Mike Devereux handed over the keys to the company's first Volt customer, US Ambassador to Australia, His Excellency Jeffrey Bleich, at the Australian International Motor Show in Sydney earlier today.
Mr Devereux said the US Ambassador's keen interest in Holden and its products highlights the strong trade relationship between Australia and the US.
"Being part of a global organisation means we can choose from the best cars in the GM portfolio and export the cars we specialise in to other markets like the US," he said.
"We have a really strong history of selling our cars to the US, most recently the Chevrolet Caprice police patrol vehicle and the Chevrolet SS performance sedan that Holden will begin exporting to North America in 2013."
Ambassador Bleich said he decided to purchase a Volt for the US Embassy after attending Holden's Volt pre-launch event in Sydney last year.
"Volt is really an outstanding piece of technology and it's a great example of the power of US innovation to create economic opportunities while generating solutions to global challenges like climate change and energy security," Ambassador Bleich said.
"I'm glad to see the Volt coming into the Australian market, because like the United States, Australia is interested in reducing dependence on oil and promoting energy conservation.
"Besides handling beautifully, Volt is a very sleek car and has a great look. We're really looking forward to having the Volt in our Embassy fleet."
Dubbed the long-range electric car, the Holden Volt features unique range extension technology that offers an electric range of up to 87 kilometres that can be extended to a total range of over 600 kilometres through an on board petrol generator that maintains the charge in the battery, to keep you going.
Unlike some other electric cars, Volt recharges from a regular household socket and costs as little as a cup of coffee for a full charge.
Prospective Volt buyers can now place an order with any of the 49 specialist Volt dealers around Australia, with the first cars scheduled to be delivered to customers before the end of the year. A full list of Volt dealers can be found at the HoldenHQ blog or via the Holden dealer locator.
About Volt The Holden Volt goes on sale in Australia on 1 November. A game-changing electric vehicle (EV) with extended-range capability, it can recharge in less than six hours via a regular household outlet (10A charge), costing as little as $2.50 for a full charge. It has an electric range of up to 87km and with its petrol generator, has a combined range of more than 600km.