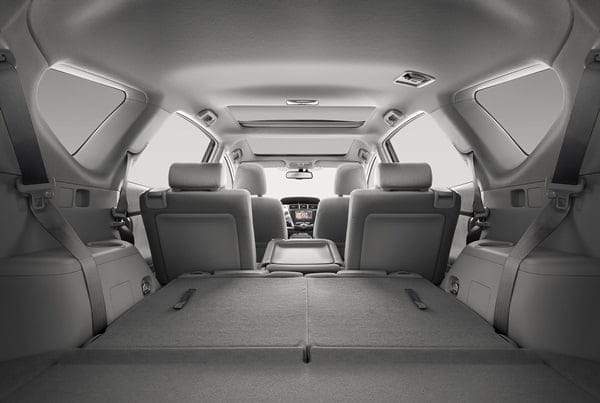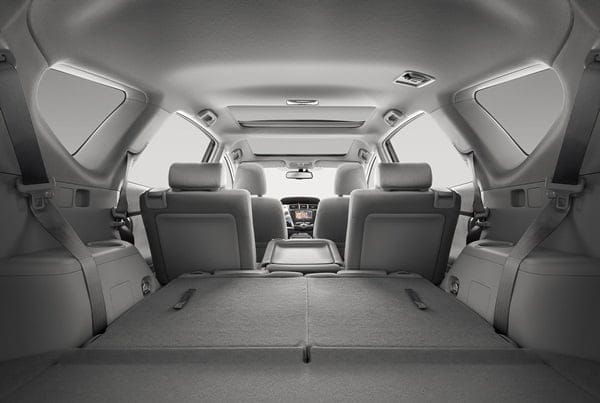 Toyota's new versatile Prius v is the world's first full-hybrid seven-seat bringing a unique edge to the family wagon market. The Toyota Prius v should bring new buyers to the company's expanding hybrid family when it arrives in Australia towards the end of May.
Prius v is longer, taller and wider with more shoulder and hip room as well as offeringseven seats in a two-three-two configuration and has a unique exterior design while sharing a family resemblance with the standard Prius flagship
Measuring up to its versatility tag, each of the three second-row seats in Prius v can slide independently into the most convenient position and the seat-backs can be folded forward separately.
The two seats in the third row can also be folded flat individually – or together to provide significantly more luggage-carrying capacity than Prius.
Toyota engineers overcame significant technical challenges to provide more occupant and luggage space.
They placed a compact, high-density lithium-ion battery under the centre console between the driver and front passenger – rather than using the larger nickel-metal hydride battery in Prius.
Prius v is the first Toyota production vehicle in Australia fitted with a lithium-ion battery pack.
Combined power from the 1.8-litre four-cylinder petrol engine and 60kW electric motor is 100kW – identical to the Prius Hybrid Synergy Drive system.
Fuel economy is expected to be better than most SUVs, wagons and cross-over vehicles on the market.
Toyota Australia's executive director Matthew Callachor said Prius v was designed for buyers of small and mid-size vehicles who value space and fuel-efficiency equally.
"Many customers have told us that, while they love everything about their Prius, they want a smaller vehicle in the city – so we recently introduced the Prius c," Mr Callachor said.
"Other customers, including active young families, have told us the opposite: that they want a vehicle with more space.
"Enter the Prius v, which has an unmatched combination of space, versatility, technology and fuel efficiency in a mid-size package."