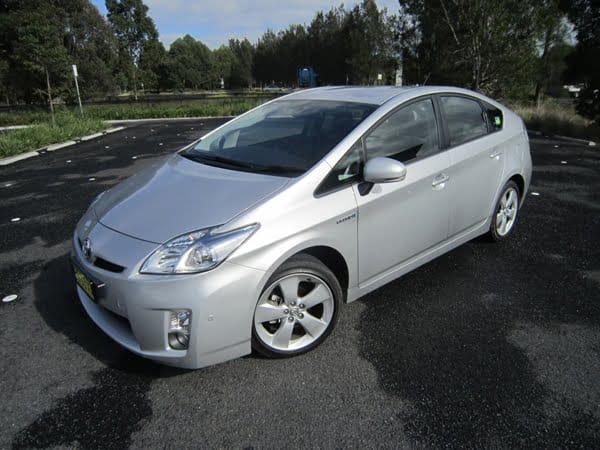 Much has been written about the Toyota Prius, poster-child of the company's global leadership in hybrid engine technology, since it first appeared in Australia in 2001.
Now in its third generation and with over 16,000 Prius hatches sold in this country in ten years, Toyota has just sweetened the appeal of the new Prius range by offering a bigger wheel and tyre option on both the entry-level Prius and the high-end Prius i-Tech.
The Gen 3 Prius immediately demonstrates that Toyota has significantly raised the bar to deliver even better environmental and driving performance.
Refreshed and sleeker styling, a slightly larger interior, and a more powerful and economical Hybrid Synergy Drive system gilded what was already a "take note" kind of car.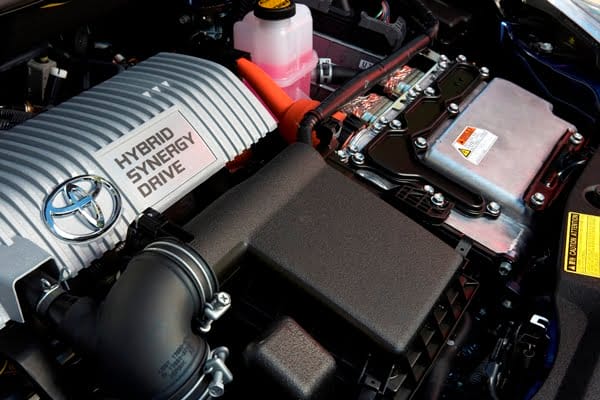 A 1.8-litre four-cylinder petrol engine – up from 1.5 litres – boosts power to 73kW and increases torque to 142Nm, aiding acceleration and response.
CO2 emissions of 89 grams/km and a minuscule official fuel combined cycle fuel economy figure of 3.9 litres/100km ensure that even with a larger, more powerful engine the Prius remains at the head of the hybrid-engined pack.
During 532kms in the Prius, we didn't get anywhere near that thrifty number, but we did manage a low of 4.9 litres/100kms and an average across a mix of city and country driving of 5.2 litres/100kms.
Externally, the shape is still pure Prius but has been fine-tuned for better aerodynamics and to allow some internal changes that create more space, especially for rear seat passengers.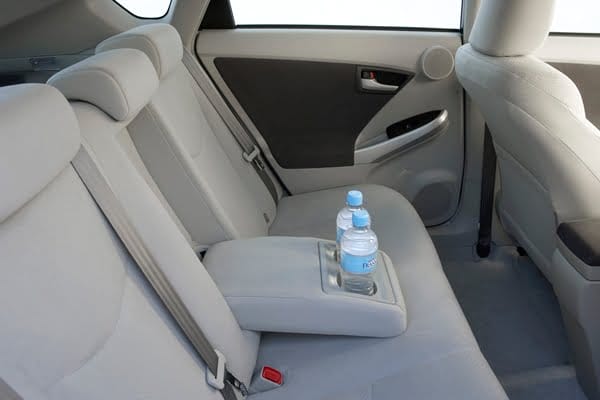 New five-spoke 17-inch wheels and low rolling resistance tyres in the option package have given the Prius a much sportier appearance. The downside is that any Prius fitted with 17-inch wheels comes with a space-saver spare.
On the entry-level Prius, tested here, the optional 17-inch alloys also come with satellite navigation and Toyota's Intelligent Park Assist (IPA) technology for easier reverse parking.
Inside, the option-packaged Prius features climate control, six-stack CD player cleverly hidden behind the navigation screen, rear parking sensors, reversing camera as part of the IPA system, keyless entry and push-button start.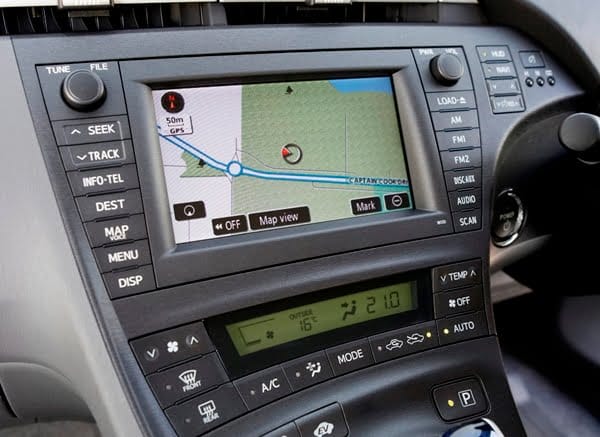 A heads-up display shows speed and other information on the windscreen, the Toyota Touch Tracer system duplicates remote audio and information settings and a multi-information display monitors fuel and energy consumption, all adding to the arsenal of Prius technology to aid driver concentration and safety.

The roll-call of standard safety equipment for all Prius models includes seven airbags, ABS, stability control, traction control and active front head restraints. All models earn a five-star ANCAP safety rating.
Drive the Prius in the city and you can see what all the fuss is about – this is a stylish, economical, well-built city car with enough performance to cut through the mayhem.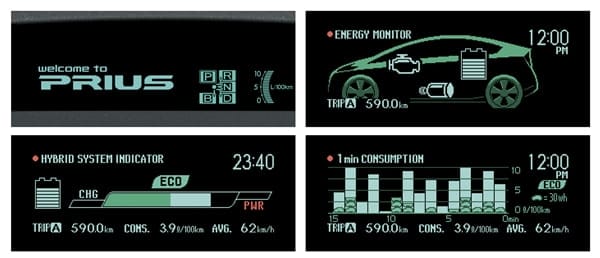 Front and rear seating continues to be comfortable and the uniquely Prius dashboard and controls leave you in no doubt that the Prius is not your everyday sort of car. This is technology on the move.
Prius may scream "eco-car" so it needs to be light but that doesn't mean the interior needs to be swathed in hard plastics that echo road noise throughout the cabin.
One downside of the 17-inch alloy-equipped version tested here is that it telegraphs even more of the feel and sound of bumps, potholes and surface changes.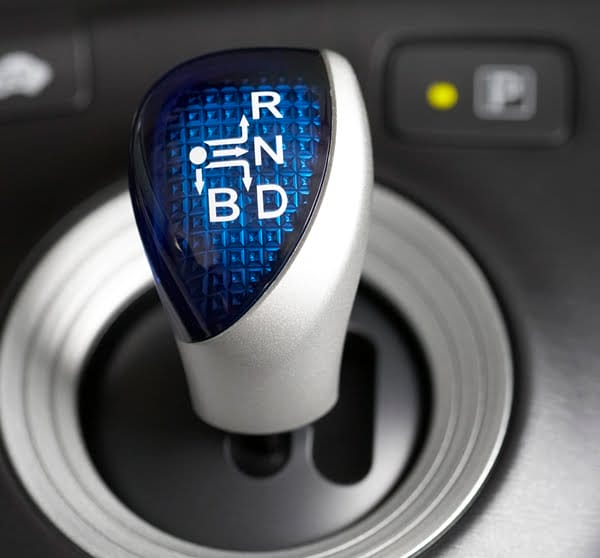 Behind the wheel, the combination of a larger hybrid engine and the familiar CVT help punt the new Prius along with added urgency.
On the open road, bumps are less apparent and the car's improved suspension and engine performance make it more appealing than its predecessors, although the steering feel remains artificial despite quick response.
Brakes are strong, with better feel than the Camry Hybrid, and the dashboard display shows the effectiveness of the regenerative braking system in charging the onboard battery pack.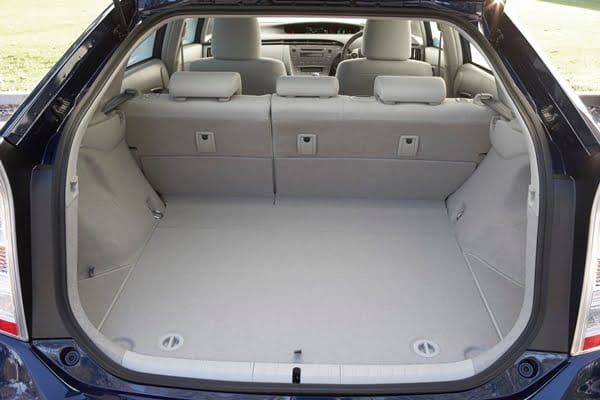 The third generation Prius is a big step-up from its predecessors with more power, better economy, improved equipment, more interior room and – especially when fitted with 17-inch alloys – far greater style and road presence.
But it's still too expensive. The entry-level model equipped with the 17-inch alloy option package, as tested, spikes the manufacturers' list price to $45,500 plus dealer and on-road costs.
That's a pretty hefty price for a 5-door Japanese hatch and Toyota's promised price cuts to re-balance the Prius against the just-launched Lexus CT 200h are eagerly awaited by all … except those who have just bought a new Prius.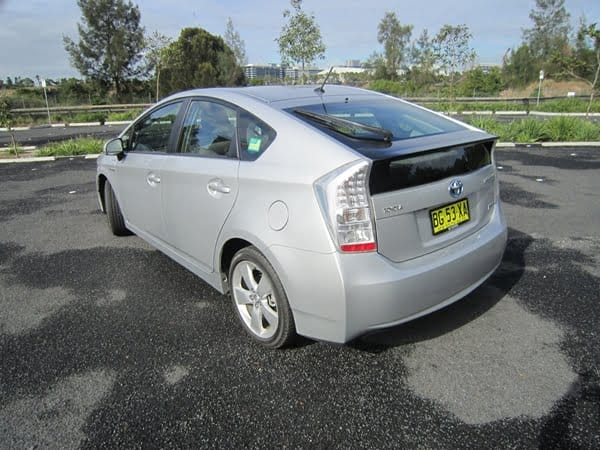 What is good:
· Larger, more powerful petrol-electric hybrid and seamless CVT combination
· Still Australia's cleanest and most economical hybrid car
· Toyota build quality
· Poster-child of eco-car community
What is not so good:
· Still too expensive
· Resale value still raises questions
· Boot space too small for a family car
· Hard plastics and thin doors make car feel flimsy