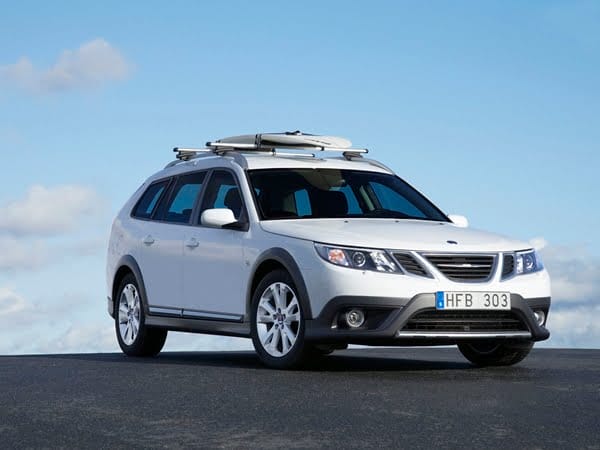 From its conception, the Saab 9-3X was always destined to be a change maker. The first all-rounder design in the premium mid-market segment, it is a lively alternative to conventional large crossover and SUV options.
With sporty looks, a higher stance and renowned Saab turbo performance, the 9-3X offers more flexibility, fuel efficiency and the extra agility demanded by the more adventurous driver. Incorporating the Saab XWD™ system into the SportCombi style body, optimises handling across a wide variety of challenging driving conditions.
All of which makes the Saab 9-3X wagon a true all-rounder in every way.
The true all-rounder for the individual driver.
In keeping with the unique character of every Saab, the 9-3X is designed for the more individually minded driver.The intelligent array of features in the Aero specification based cabin provide an all-round more involving driving experience.
At the heart of the 9-3X is Saab's industry leading all wheel drive system. Saab XWD™ is an active system that continuously distributes drive torque between the front and rear axles as required for optimum stability and grip. The ESC system is also tuned to optimise the chassis' sporty potential without reducing safety margins. Power is provided by a 154 kW 2.0 litre turbo engine coupled with a six-speed automatic transmission with torque converter lock-up.
The driver has the flexibility to pre-set a large range of individual preferences through the Profiler system and passengers benefit from Saab signature seating comfort and dual zone automatic climate control. The 35 mm raised chassis and Aktiv 17″ alloy wheels further reflect the 9-3X's ability to handle uneven terrain on gravel and muddy roads, without compromising the driving experience on the highway.
Extra freedom of choice comes in the form of three optional equipment packs.