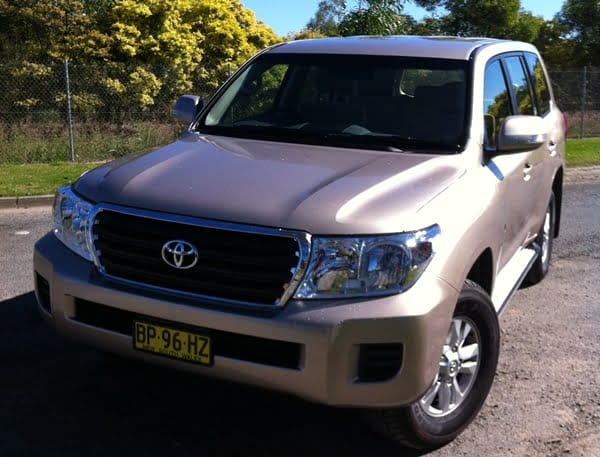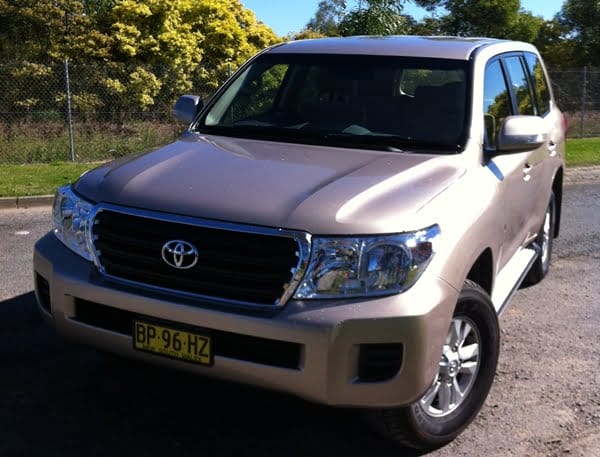 I had the pleasure of driving the Toyota Landcruiser GXL 4.6 litre V8 1UR-FE Petrol Engine with Anti-Lock Braking System (ABS), Electronic Brake-force Distribution (EBD), Vehicle Stability Control (VSC), Brake Assist (BA),and Active Traction Control (A-TRC)
What a mouthful ,the only thing missing is the( AP)….Automatic Pilot !! ..No seriously the features with these new 200 Series Landcruisers is astonishing and remarkable .They are an incredible 4WD and with the latest and greatest technology from Toyota .This is not breaking news as the 200 series has been around for a while now.
This is an incredible vehicle to drive .The first thing I noticed getting into the 4WD is its incredible size ,its 1905mm in height , 1970 in width and 4950 long .All the features that I quickly breezed over previously are a definite advantage for a vehicle of this size.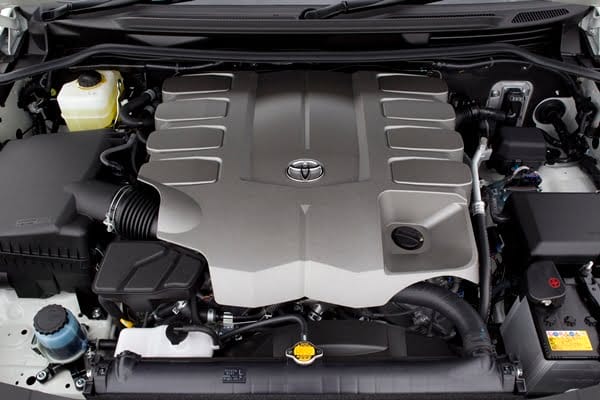 I could easily see myself towing a trailer full of tools for a day's work or even a large caravan faithfully following behind as I toured beyond the black stump, but the simple fact is its just as comfortable driving around town .At one stage I had seven people in it to get from point A to point B, Two hours sitting in a car is not fun for some but we all arrived rested and relaxed. Id be tempted to throw out my existing lounge chairs in the media room and replace them with the interior of the 200 series.
There are five models available, The GX (has the barn Doors), GXL, VX, Sahara, Altitude SE and you have the choice of Petrol or Diesel (thumping Turbo Diesel that is ).Starting from $85 k driveaway to $98k there is something for everyone and I'm pretty sure with the introduction of the GX with the barn doors the mining companies are smiling again.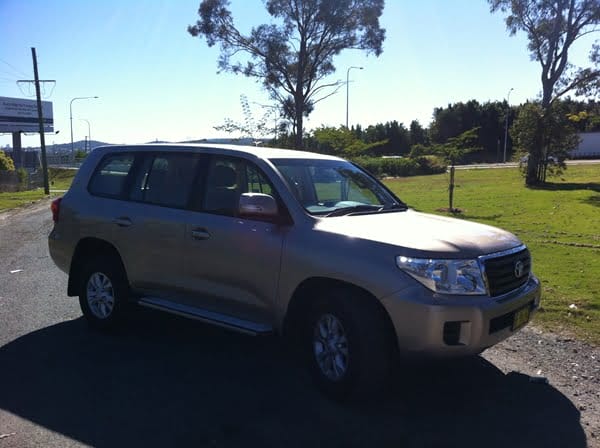 I've already seen what these vehicles can do out in the rough stuff as well ,and they are very capable ,almost point the thing in the direction you want it to go in and press the right foot in a downward motion .
I think the exterior isn't as tough as the old faithful 80 Series and 100 Series but modern vehicles these days tend to lean towards the plastic and that's understandable .The aftermarket accessories available now are incredible and you could truly equip this 4WD to go anywhere and they do .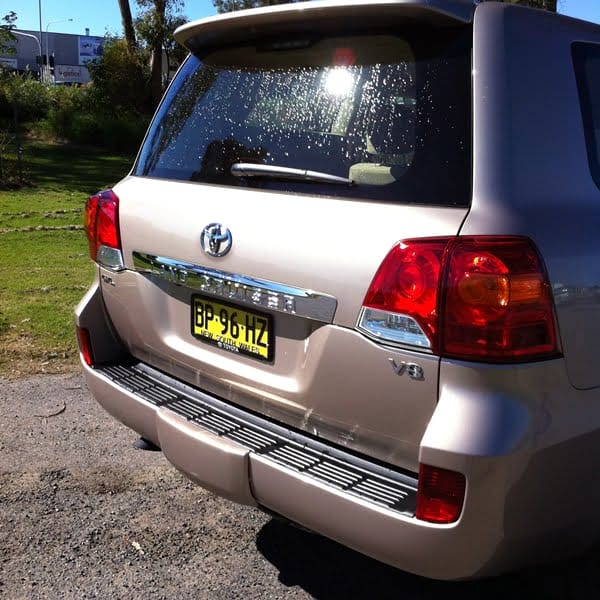 This is a vehicle that can wear many hats .It can be used as a work truck or a family vehicle and reliability is key with the New 200 Series Landcruiser .