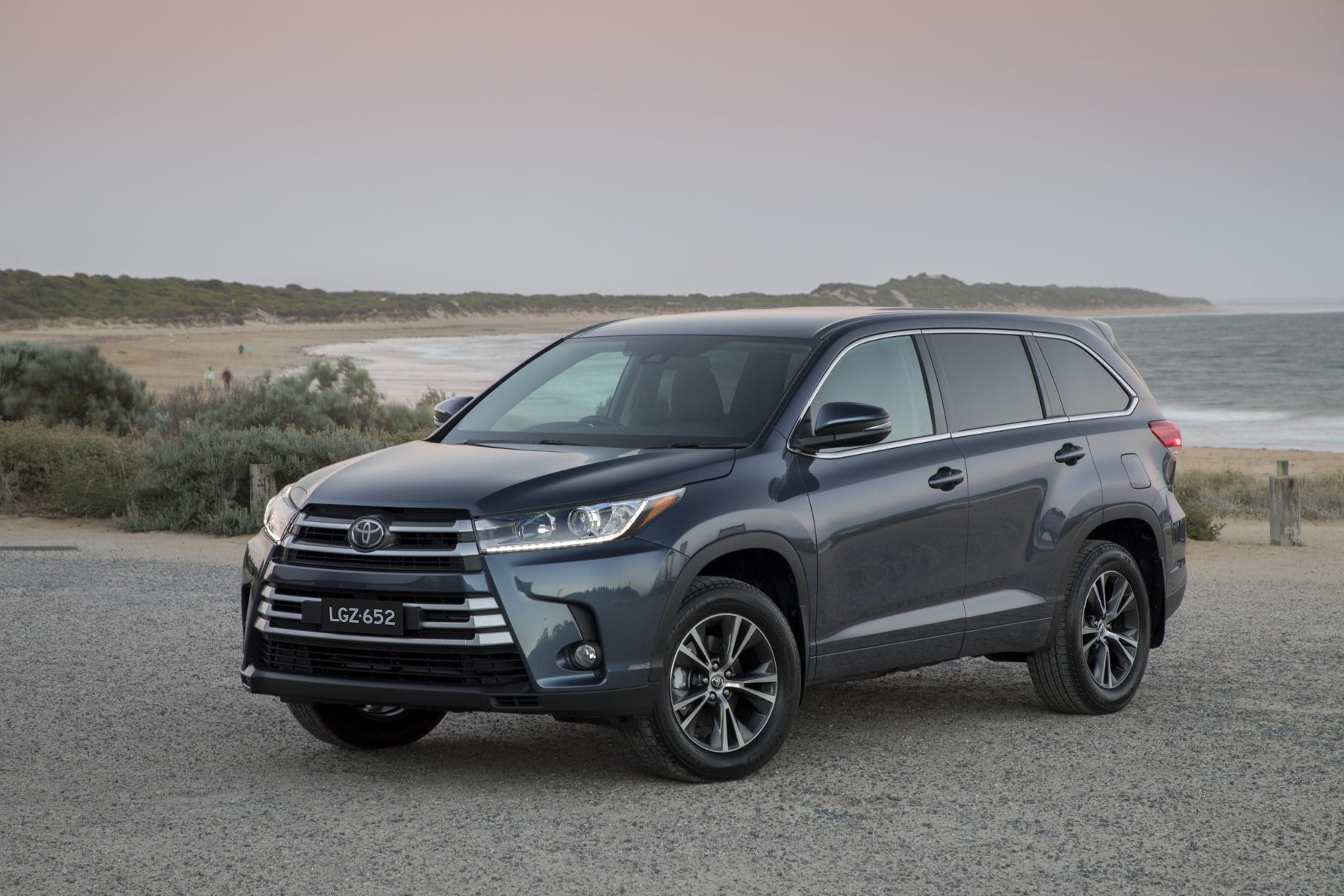 Toyota Kluger was first released to Australia in 2003 and has been upgraded a number of times since.
The Kluger looks good for a family wagon, drives with almost car like handling and ride, and has an abundance of space as well as standard comfort and safety feature. It has a cavernous interior and sells in droves for Toyota. And the reason is simply that it works for the family.
In what is becoming a new sales trend, the Kluger is becoming more popular as a 2WD as well as its traditional AWD roots. Buyers are looking for the benefits of the SUV body style but don't necessarily want or need the benefits of AWD.
The list of standard features on the GX we drove is impressive even though it is the entry level model. Toyota has persisted with the 3.0l V6 petrol engine and there are no diesel options but there is a hybrid on the way. The petrol engine had improved over the years but is still thirsty.
Kluger GX does everything with a minimum of fuss, It is a little bland and the higher spec models are more popular. Priced from just under $49,000 plus the usual costs Its actually good value.
Im Rob Fraser
Motoring Minutes are heard around Australia every day on over 50 radio channels through the Torque Radio network. Motoring Minutes have an average daily audience of over 150,000 listeners. Motoring Minutes are also broadcast as part of Overdrive Radio Program, which is broadcast through the Community Radio Network across Australia and has a weekly audience of over 450,000.