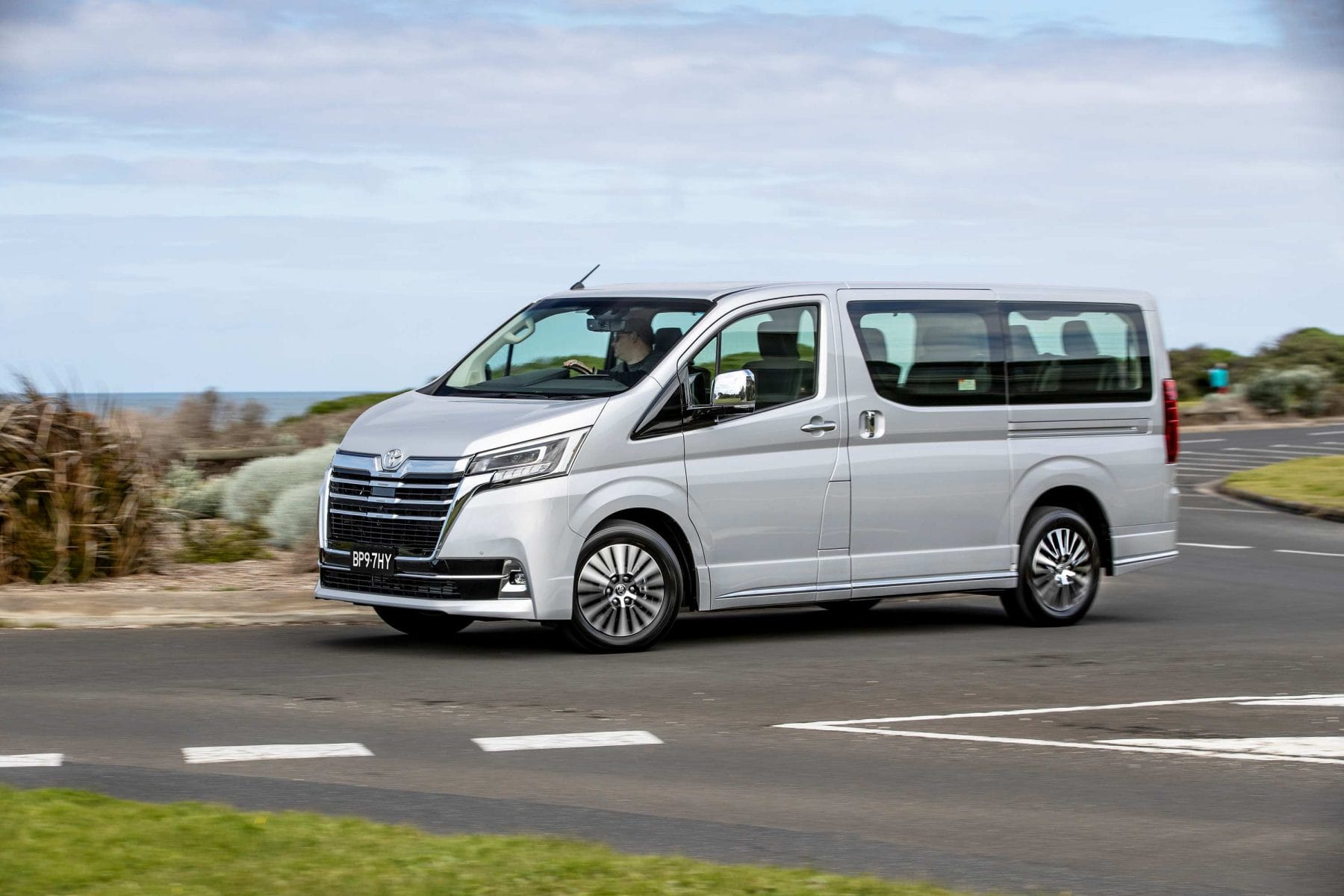 Toyota Granvia VX – What car do you buy if you have a lot of people to move around but want to do it in luxury? There are a few choices and Rob Fraser tells us about one he has just driven.
Toyota launched the Granvia late in 2019, based on the Hiace platform, with the same diesel engine and 6 speed transmission but revised suspension for a smoother ride.
Granvia is aimed at high end hospitality, family and corporate buyers. With a choice of six or eight seat versions, the six seat version provides the best balance between room, luxury and practicality.
It's a luxury transport vehicle with individual captain's chairs with arm rests, heating, electric ottoman and recline functions to allow passengers to indulge.
Would I buy one for a family, definitely yes, it has a few limitations but the level of luxury will have your kid's friends wanting to get a lift everywhere.
Priced from just under $75,000 plus the usual costs it is expensive but definitely different.
Motoring Minutes are heard around Australia every day on over 50 radio channels through the Torque Radio network. Motoring Minutes have an average daily audience of over 150,000 listeners. Motoring Minutes are also broadcast as part of Overdrive Radio Program, which is broadcast through the Community Radio Network across Australia and has a weekly audience of over 430,000.