These three — the Honda Ridgeline, the Jeep Gladiator and the Ford Ranger — are all labeled as midsize trucks. Yet they really couldn't be more different.  Let's take a look at how these very different trucks are built to attract different types of drivers.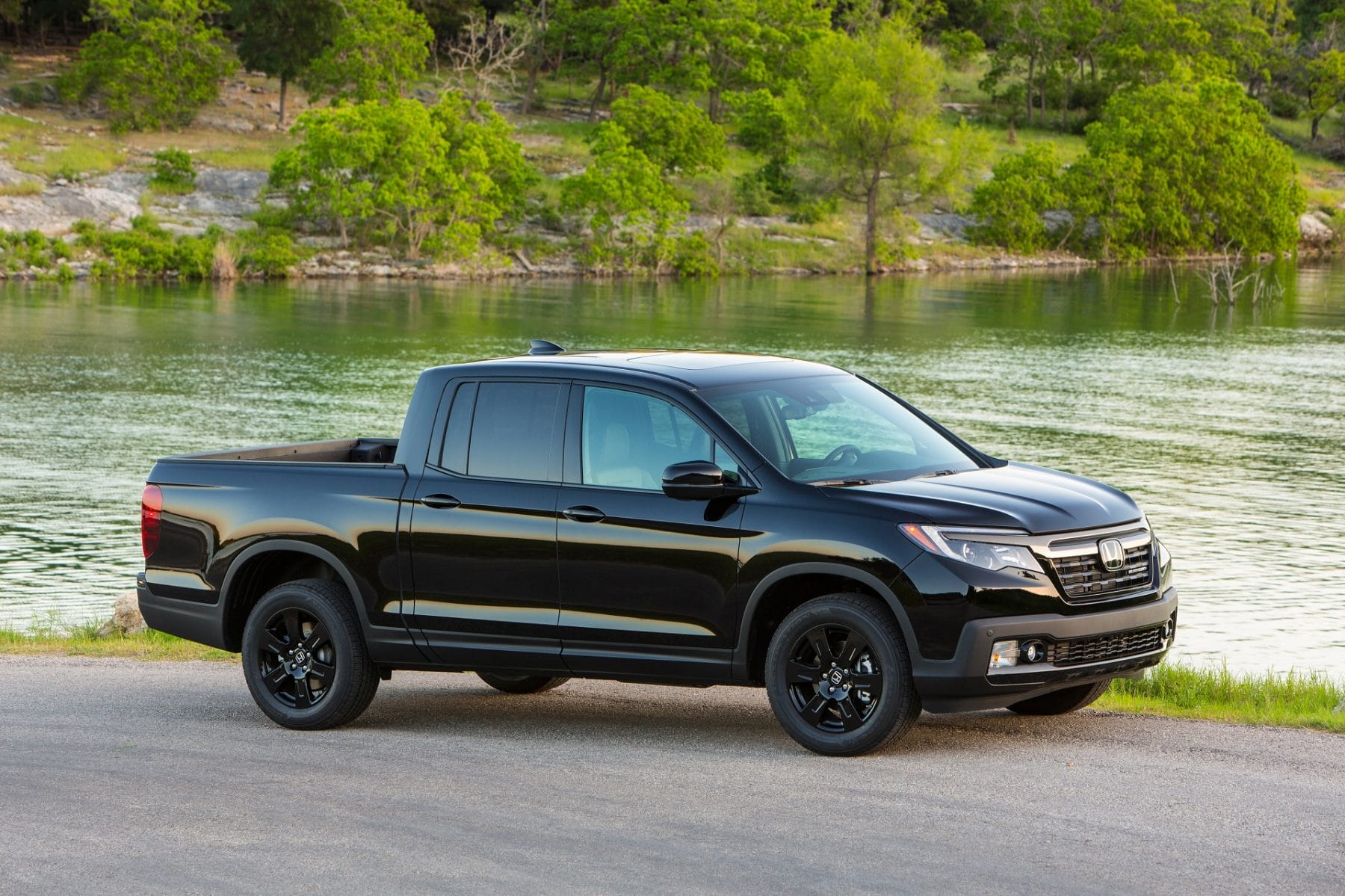 The Honda Ridgeline is Part SUV
It's important to recognize that the Honda Ridgeline is part SUV. That's clear from the moment you enter the cabin. It just couldn't be nice if it were a Honda CR-V, which it could be if it had a hatch.  For those who expect to have their friends, workmates or long-legged teens in the backseat, this truck makes perfect sense.
So you are getting the spaciousness and comfort that you associate with Honda SUVs, but you are also getting the small truck bed.  At five feet long, this isn't very big, and it can be thought of as a deficit if your intention is to commit this truck to hard labor. On the other hand, you get some extras you won't find anywhere else. An in-bed trunk provides a safe, dry place to store belongings. That can come in very handy.
Getting a used car loan for this truck may be easier simply because there are more used Ridgelines available. Old Rangers date back from before the truck was rebooted last year. Gladiators are still so new that finding a used one will be difficult.
The Jeep Gladiator is Part Wrangler
Gladiator cabins aren't particularly smaller than the Ridgeline cabin. In fact, they are fairly comparable. There's just a bit more flash and a few more hard materials in the Gladiator than in the well-made Ridgeline. That said, the Gladiator does come with almost all of the technologies and comforts that you'll find on the Ridgeline. This is the truck for those who prefer the cabin to actually feel like a truck rather than feel like an SUV.
The Gladiator shares much with the Jeep Wrangler. It is a 4-x-4 that can go almost anywhere, especially if you spring for extra off-roading equipment such as rock crawl, rock rails, and so forth.  By contrast, the Ridgeline comes in rear-wheel drive, offers all-wheel drive, and doesn't have any aspirations to be an off-roader.
Of course, the Gladiator is the only one that has a removable roof. That Wrangler feature turns this truck into part dune buggy and part hauler. That's something the others simply can't claim.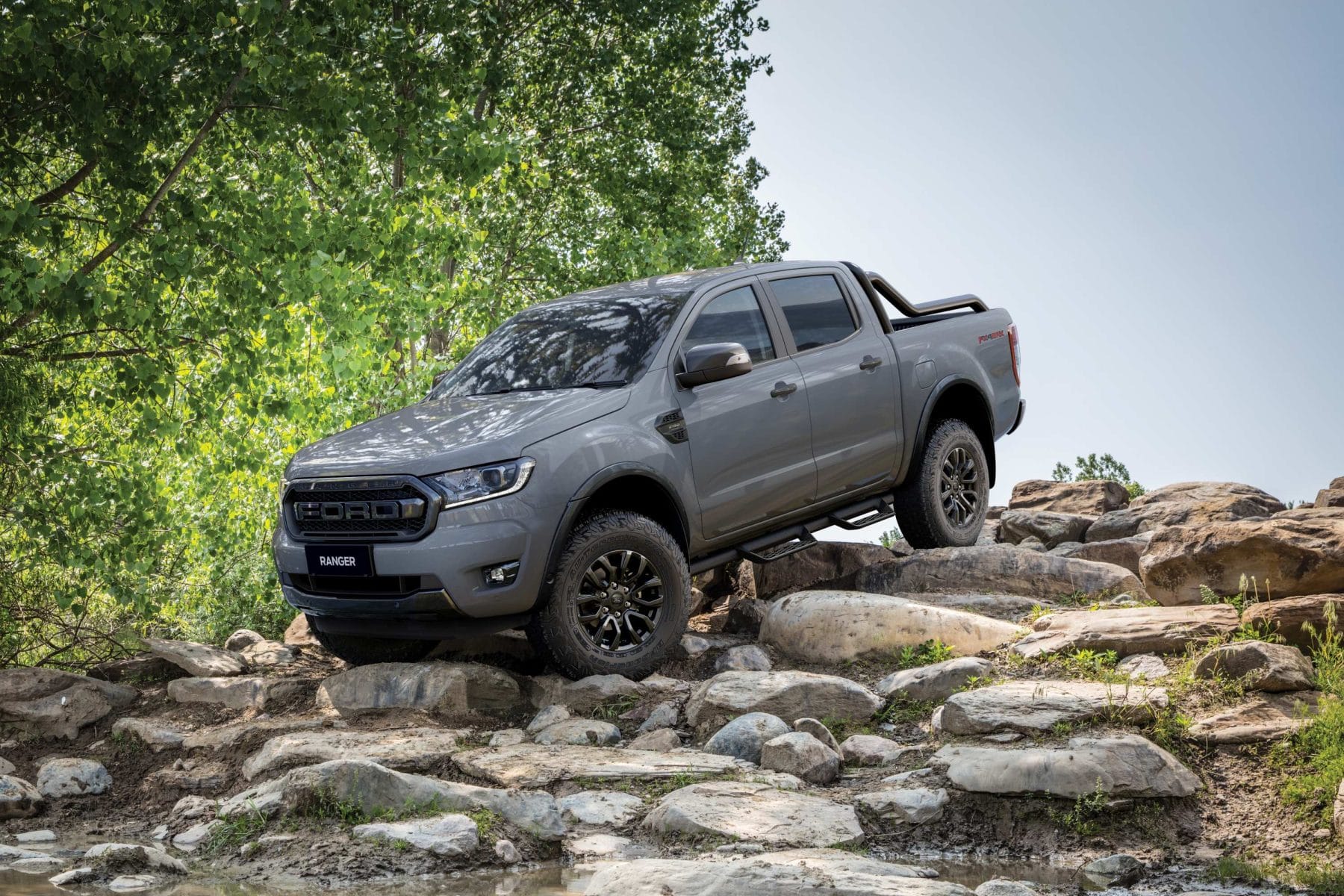 The Ford Ranger Works Hard and Plays Hard
The Ford Ranger is the only one of the three that comes with two cab choices and multiple bed sizes. It actually is the best powered of the three, when you measure it by the high rate of torque delivered by its Ecoboost engine.  This midsize truck is willing to be a hardworker, making deliveries or pulling loads every day.  For the basic price, it has the best tow ratings of the three.
While it doesn't have the Gladiator's dramatic personality, the Ranger can be outfitted for off-roading. It certainly is more of a sport vehicle than the Ridgeline. Rangers are less expensive at the outset than the two other trucks.  This makes it more accessible to more people.
In conclusion, the Ridgeline seems meant to appeal to shoppers who are trying to split the difference between their wish for an SUV and their desire for a truck.  The Gladiator is clearly meant to be a Wrangler with a truckbed, appealing to off-roaders and other adventurers. The Ranger seems to slot somewhere in the middle, offering a bit of all of these personalities and making a case for serious capability in a midsize truck.
Shopping for a midsize truck has never been this fun. There's such variety that it would make for an exciting day just to go test drive each one.