Suzuki Swift Sport has 2 personalities: Suzuki Swift is a cute little hatch by day, sexy little hot-hatch by night. Suzuki Swift Sport dials up the delicious with a power-to-weight ratio of a MIG.
Women flock to the automatic version, while the blokes buy shift-em-yourself boxes, as confirmed by Suzuki. I didn't just make that bit up!
 The Looks:
Swift Sport has no stupid kits, no ridiculous plastic air flow devices, and minimal embellishment. A smart set of 17" alloys, and a bit of carbon fibre effect, give just the right amount of verisimilitude.
Suzuki have turned a modest, unassuming runabout, into a hot hatch. I didn't say it was a hot hatch, Suzuki did. I'm going with, warm hatch.
LED projector lights are automatic, and give the night added pizzaz.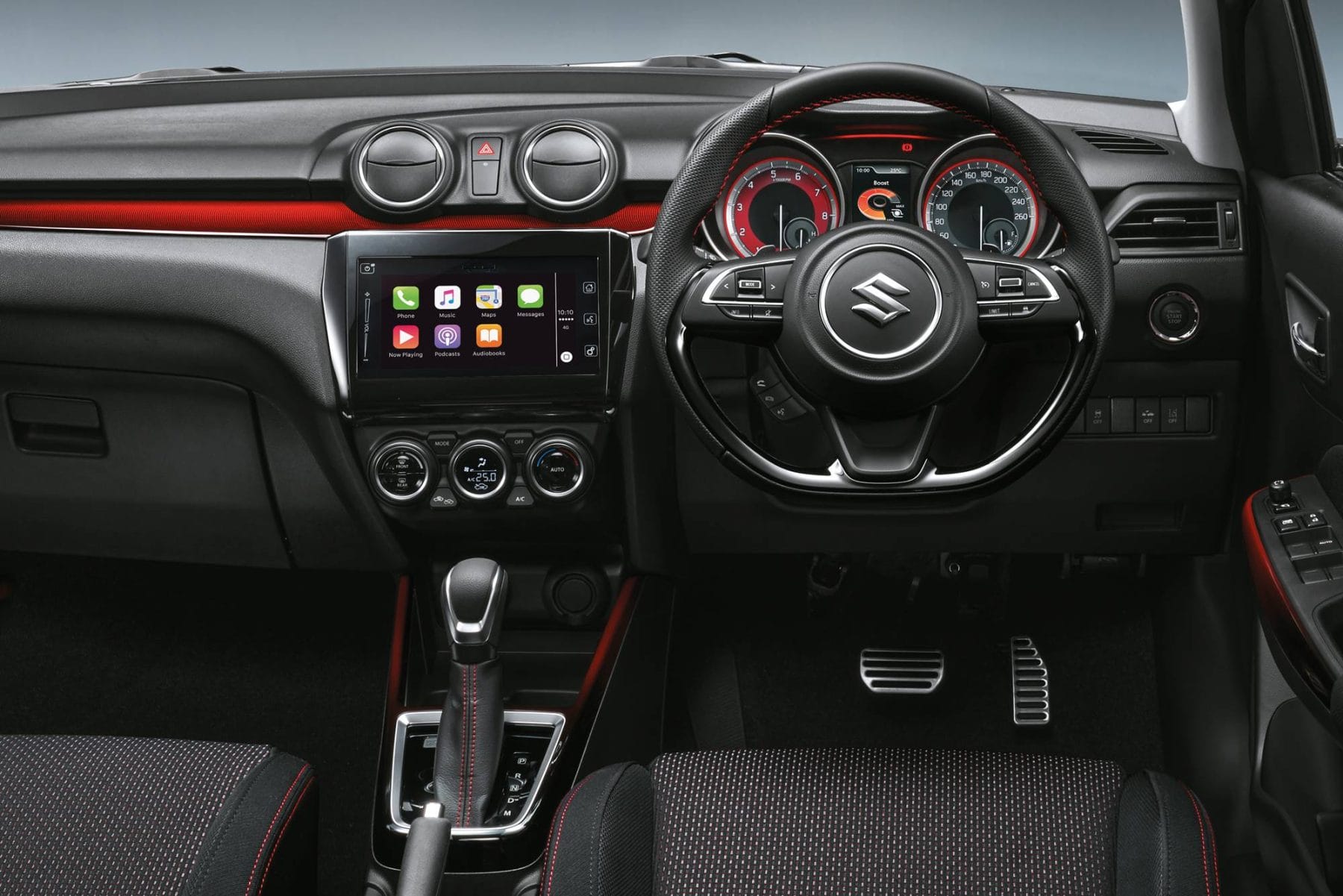 The Cabin:
Suzuki could have pushed the boat out, but no, it is a gentle paddle at best.
Swift Sport gets a little extra trim on the dash and doors, some red stitching, and a sports steering wheel, and that's it.
The plakky bits are a bit hard, but what do you expect for an affordable sports car?
265L of boot space expands quite a bit if you lay the 60/40 seats down.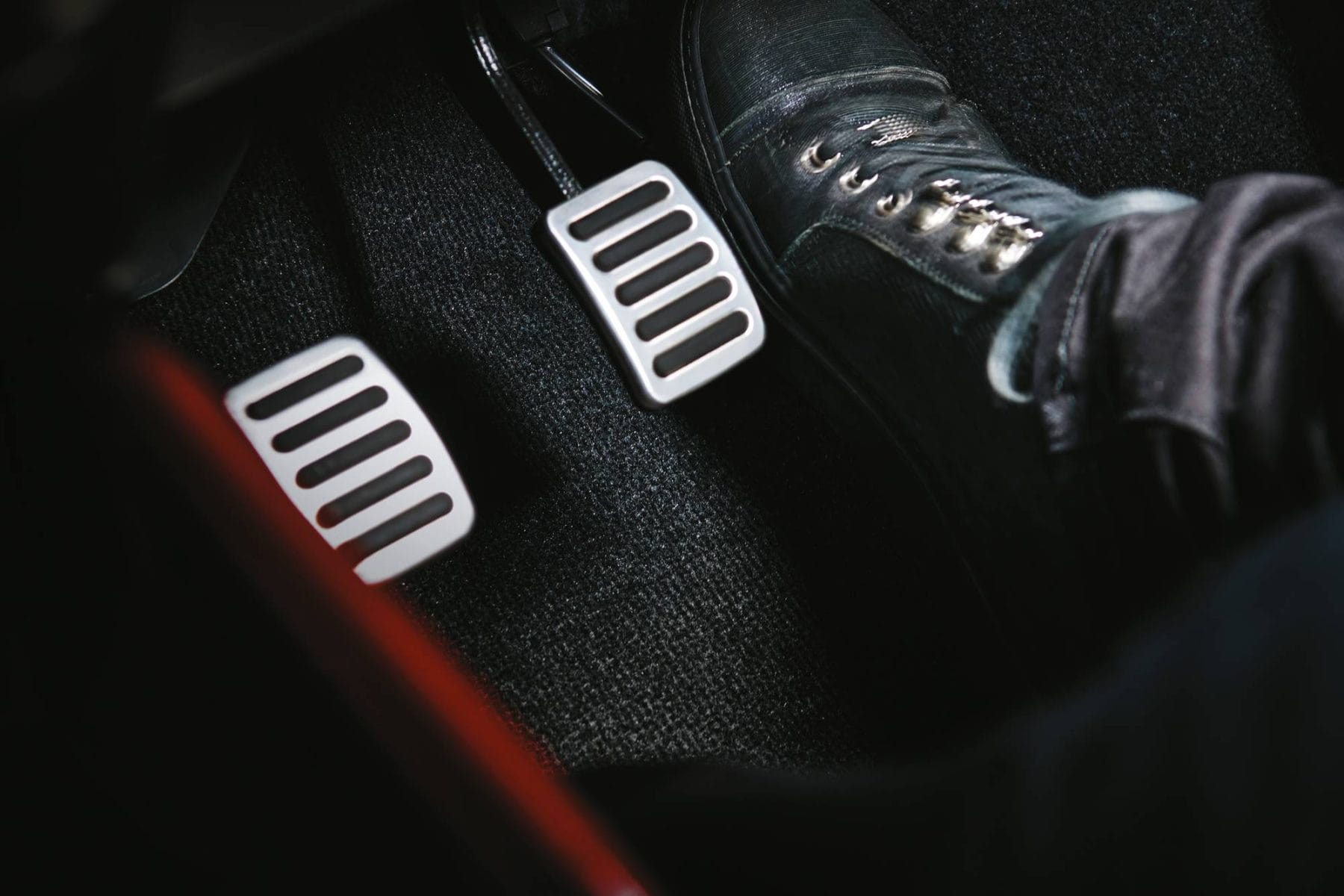 They've saved space and weight by having a puncture repair kit, so keep NRMA's number on speed dial.
The 7" touch screen has decent resolution, and comes with Apple CarPlay/Android Auto. It responds fast to the gentlest of touch, and even has navigation. Remember when that was a four-grand option on most cars?
The reversing camera is good quality, as is the sound from the speakers. Sound is by no means top drawer, but when streaming via USB, is considerably better. There is no DAB whish seems a bit mean.
Comfort:
Ride is good over most surfaces.
Seats are somewhat petite, there is no other word for it. I have a big bum, and the sides bolsters of the seat poke into my legs, just a bit. I don't know how that would be after a longer trip, but I'd love to find out. It could use a little more thigh support, otherwise, you'd be pretty happy.
Cabin noise is reasonably well sorted. Harsh roads can be a bit rowdy, but it does allow for a pleasing buzz from under the bonnet.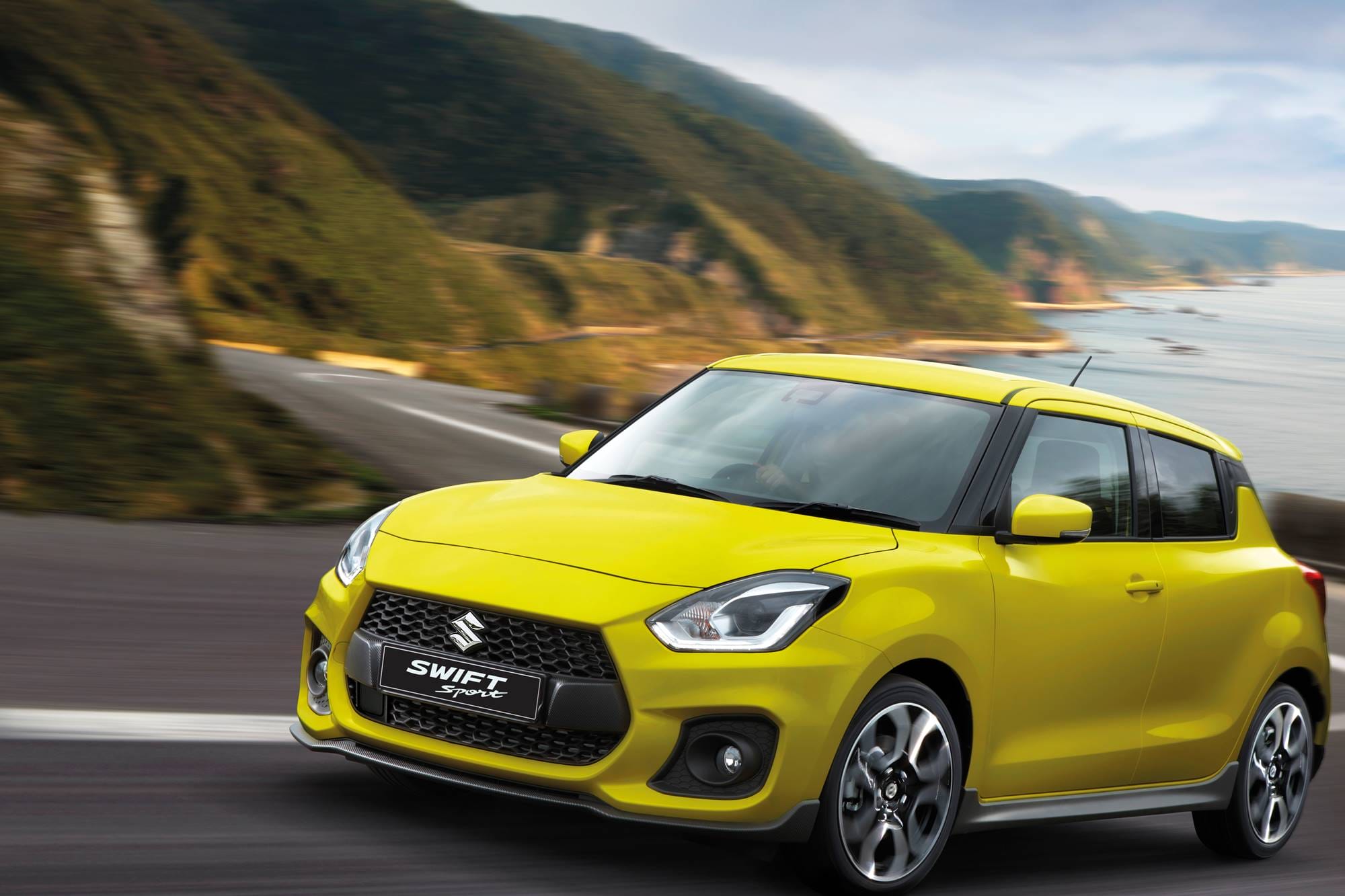 The Drive:
The 1.4L turbo petrol 4-cylinder is from Vitara. It may only have 103kw/230Nm, but that provides plenty of poke in a car weighing above the same as a pencil sharpener. It is just 970kg. In fact, it feels positively potent, especially with a decent poke of the peddle. Damp roads get a bit of a scramble the front wheels scramble to find grip, but that only adds to the fun.
Our 6-speed manual was a joy. A nice light clutch has just the right feel. There is a 6-speed automatic, but it takes the edge off, so why do that?
MacPherson Struts at the front, and a Torsion Beam rear end have a much sharper feel than you might expect. Steering is light, yet precise, and the are 4-wheel discs which are incredibly effective. Remember, there is very little weight to pull up.
Fuel consumption was very near the claimed 6.1L/100k. We managed 6.2L/100k. You'd get a fair distance on the highway, even with a 37L tank.
We looked for excuses to take Swift Sport out. Even short grocery-gets were an event. But, nippy lane changes, fast get-aways at lights, and smooth highway stints, are all for naught if parking is a trial.
The dimensions are Lilliputian: length – 3890, height – 1495, width 1735, wheelbase – 2450mm. The turning circle is 10.2m, but Swift Sport is short, so fits into very small spots.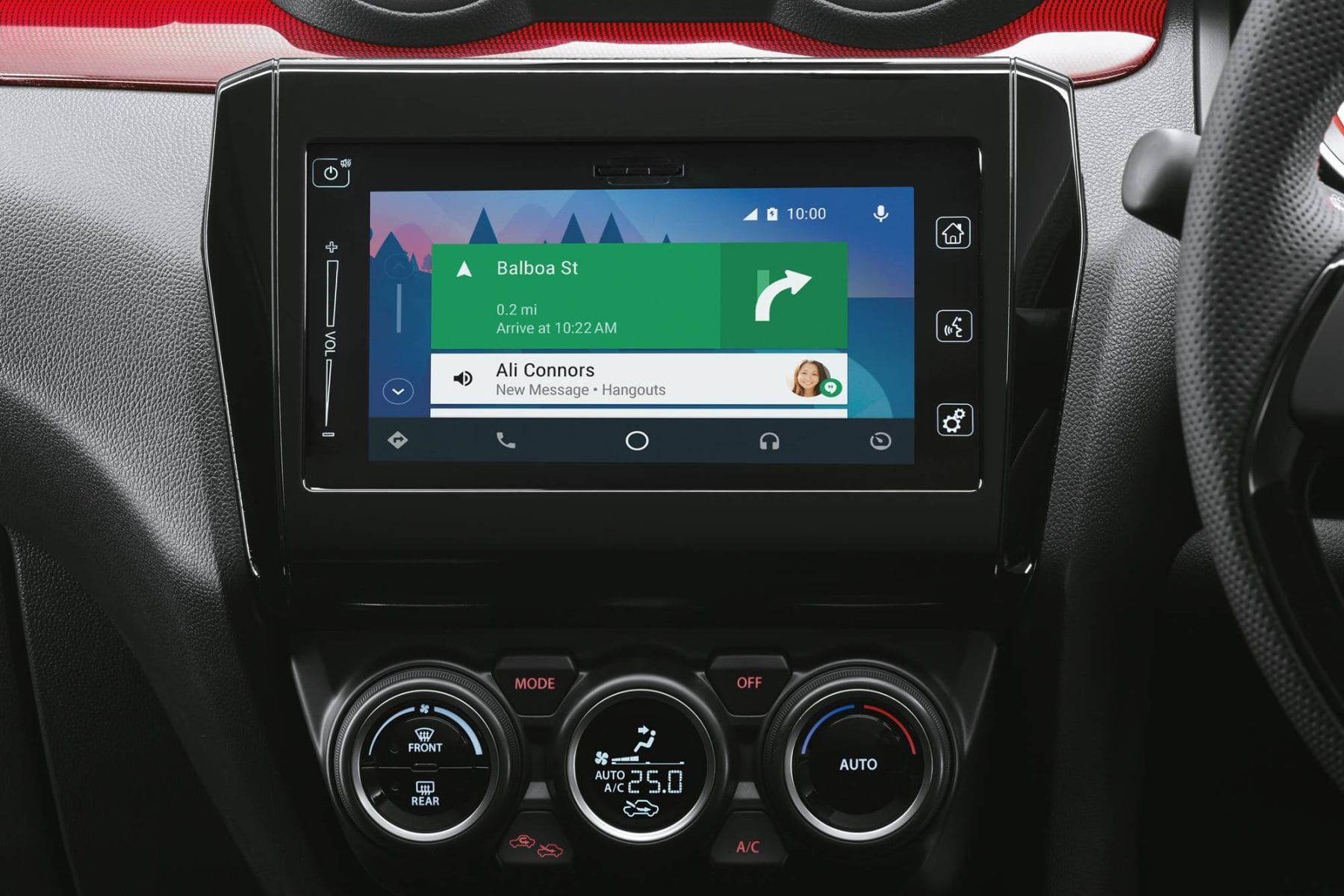 The gadgets:
There is a good array of safety gizmos, both active and passive. You get: ABS with EBD function, Autonomous Emergency Braking, Lane Departure Warning, Weaving Alert, Hill hold control (6A), Brake assist function, and 6 airbags. Lane departure is only a warning, there is no active steering.
You also get 2 Isofix point and 3 baby seat anchorages.
We've already mentioned the infotainment system, so for $30,000, you're well sorted.
If I have one complaint, it would be you have to make do with intermittent wipers. For those used to not having to worry about it, it gets old, fast.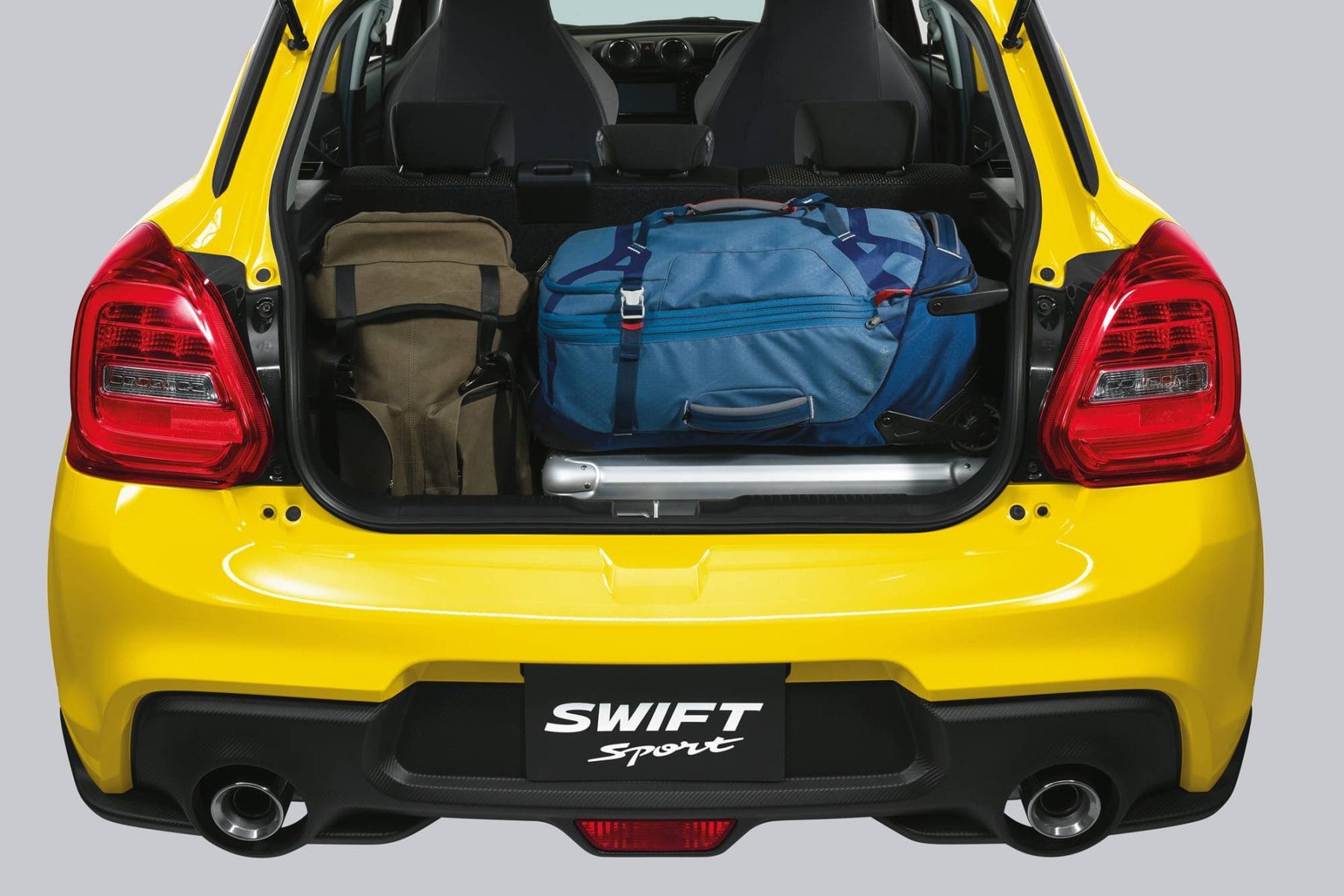 Conclusion:
2020 Suzuki Swift Sport is one of the best value sports cars we've driven. Of course, you can pay many more monies for a posher ride, but as a daily driver, this city car can't be beat.
Price: $29,990 ($31,990 auto) MLP*
Engine: 4cyl, turbo petrol, 95ron
Power: 103kw/230Nm
Trans: 6-sp manual/6-sp auto
*MLP – Manufacturers List Price includes GST and LCT but excluding statutory charges, dealer costs and dealer delivery. See your dealer for RDAP. Does not include price of any options.