Subaru WRX is cool, and sexy. It has been around since 2015 and girds as many loins now, as it did then. This is the final review before the new generation model is launched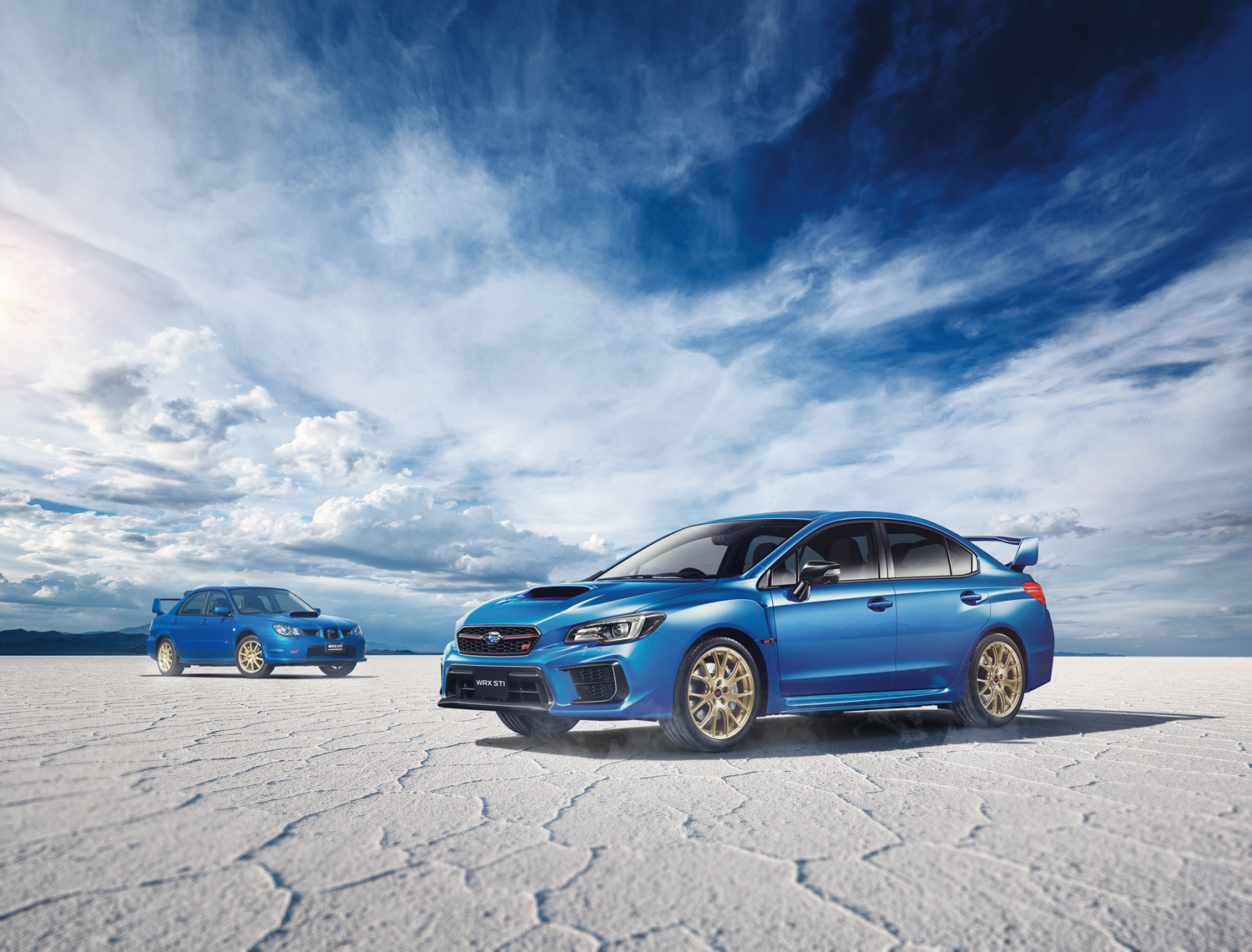 WRX STI Spec R –  What we like and what we don't.
At just under $60,000, STI is a 4-door "hot hatch" with rally-bred cred.
WRX STI The good:
The Engine
The boxer, with 221kw/407Nm, sounds throaty and determined. There is a satisfying "SHHH" as the waste valve breathes deeply. There is plenty of pull from the high-revving 4 cylinder. The Boxer engine is Subaru's ace card. With a low centre of gravity, it allows a sleek bonnet to show off the bulging STI vent hump. It looks as good as it goes. Drive modes add extra response when needed.
The gearbox
The 6-speed box is wonderfully smooth. Combined with a night light clutch, silky changes are just an hour's practice away. The range for each gear is wide enough to accommodate tight corners without hitting the rev limiter.
The Steering
Hydraulic steering gives a ton of road feel. After being in electric steered cars for so long, it feels odd at first. That's something I thought I'd never say.
Sadly, this system isn't compatible with much of the driver assistance and safety systems we've come to expect. Having said that, it makes the driver feel like he is charge.
The Chassis
This platform is particularly tight. It comes with suspension that feels sophisticated and subtle, in the firmest possible way. Rear double wishbones and front MacPherson Struts are both strong and reliable. On tight twists, it works well with the QWD system to keep the shiny side up.
All Wheel Drive
Subaru makes much of its Symmetrical AWD. To add to this inherent grip, the Torsen rear LSD, and a adjustable centre diff, allow the experience to be tailored to the driver's ability.
There are drive modes as well, but these operate independently of the centre diff control.
The brakes
The yellow Brembos have 6-pot callipers at the front, and 2-pot around the back.  It brings the 1532kg GT fast, with little fade after extreme use. That's good news on the track.
WRX STI The Bad
The Ride
The ride is very firm. On rubbish Australian roads, there are times when you feel like you're in a blender. In any other car you'd be sitting there with a grumpy expression plastered across your face. STI manages to keep you smiling in a way that only the best of hot hatches can. It is up against cars that have adaptive suspension systems, and this has made things look a little different. Subaru might need to look at that if it is to remain relevant.
Cabin Noise
On the highway, the noise is incredibly loud. Course aggregate tarmac is 2/3 of the price of the uber-smooth stuff. While this is good for the balance sheet, it is terrible for drivers.
The 19" wheel look sexy, but the low profile tyres make the noise louder than it needs to be. However, this is not what WRX STI is all about.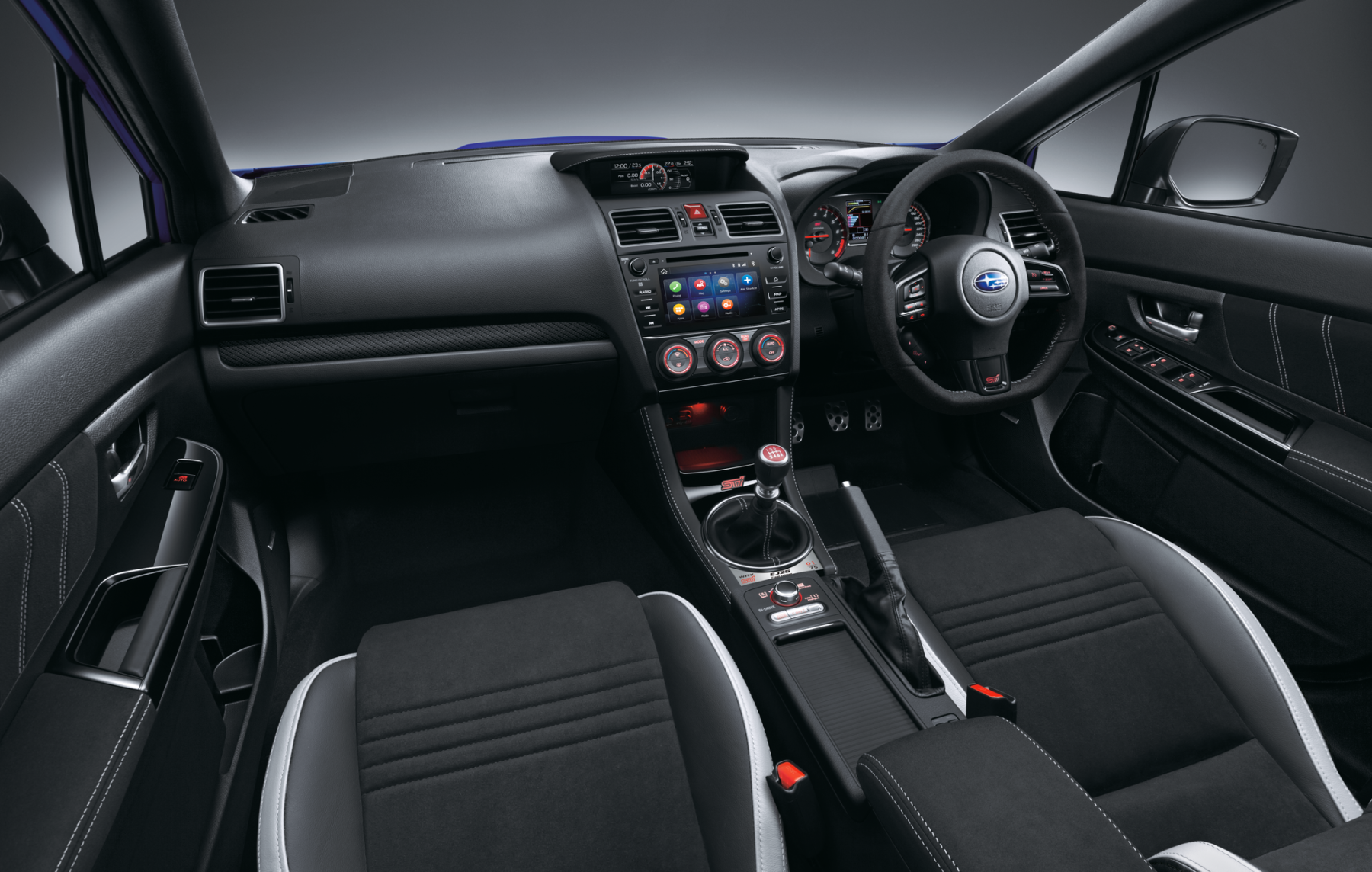 Slightly dated interior design
There is no hiding the aging cabin. I thought it might have been sorted during the mid-life update, but it was virtually untouched. The centre stack looks particularly old, but that is just because the look has been around for ages. It functions perfectly well.
Lack of Driver Aids and Active Safety
WRX STi has fallen way behind the pack.
Subaru insisted on a manual-only STI, because the CVT found in automatic Subarus has no place in a high-powered sports car. This means STI cannot have "Eyesight" so misses out on most of the good safety gear and driver aids.
WRX got 5 Ancap stars back on 2014. Which is very old in ratings terms. The ANCAP debrief notes there is no AEB, city or otherwise. There is no active lane control or blind spot monitor. The latter is warning-only.
WRX STI The Drive
David and I took a covid-safe drive through the outer suburbs. Normally we'd have gone further, but government mismanagement of the outbreak means lockdown limited out trip.
We found tight twists, as seen in our video. Handling is as sharp as ever, and the engine/gearbox combination still shows most other cars a clean pair of heels.
We thought the fuel consumption of 10.5L/100k was, while not the best, was by no means bad. It is going to need to improve hugely when the new models touches down.
I was in the back for the twists, and David was in the back on the freeway. David highlighted the noise problem at 110kph. It didn't matter, because I couldn't hear him.
Top Tip: If you hold a gear for too long, the rev limiter may cut in when you least expect it.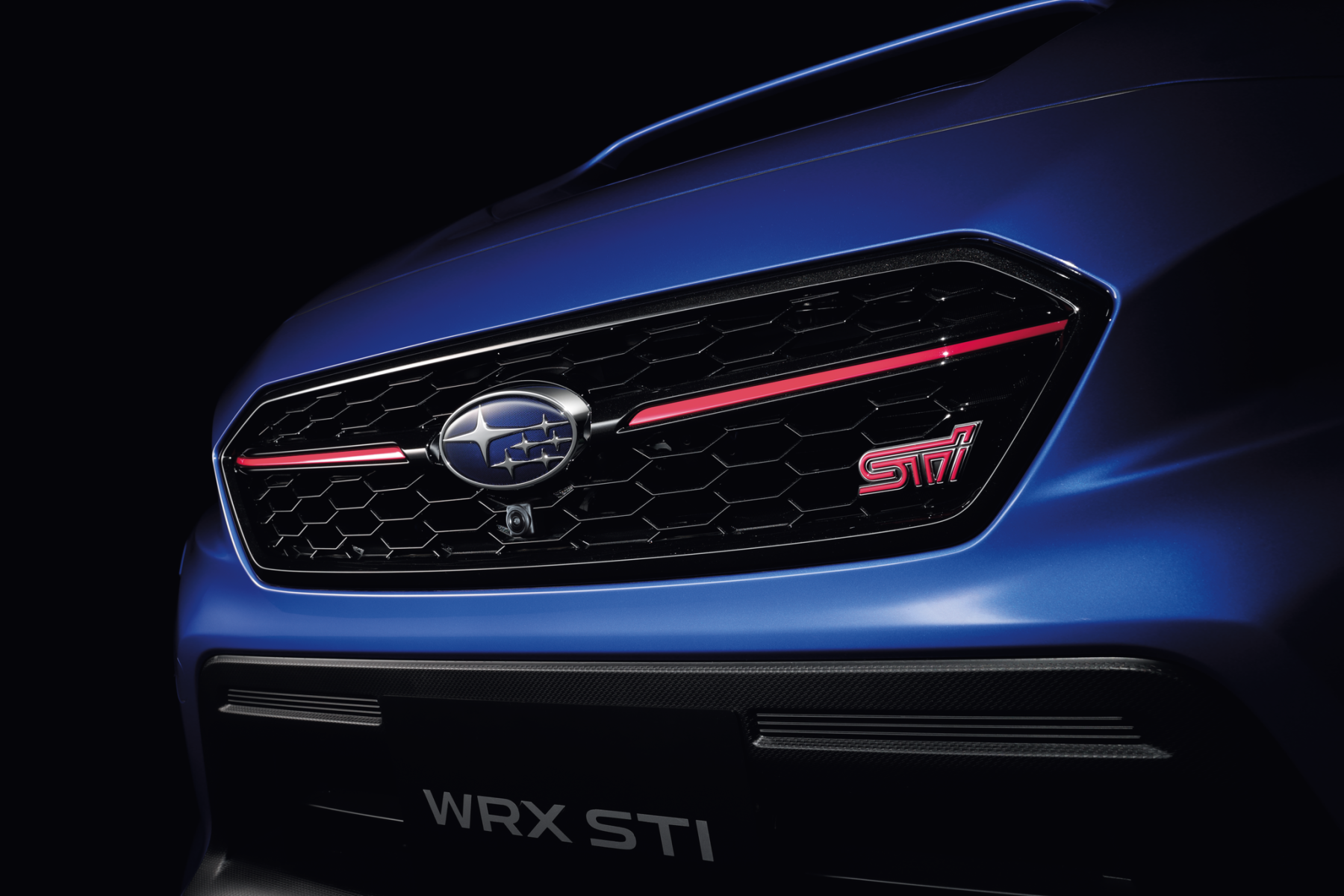 WRX STI R Spec Details:
Price: $59,440 ($65,478 RDP)
Engine: Turbo 2.5L 4cyl Boxer, Petrol (98ron only)
Economy: 11.2 (combined), We got 10.5.
Transmission: 6-speed manual
CO2: 259g/k
0-100 Approx. 4.9 seconds