Subaru Corporation will fast-track their investment in future performance technologies, today confirming there will be no STI variant for the new generation Subaru WRX.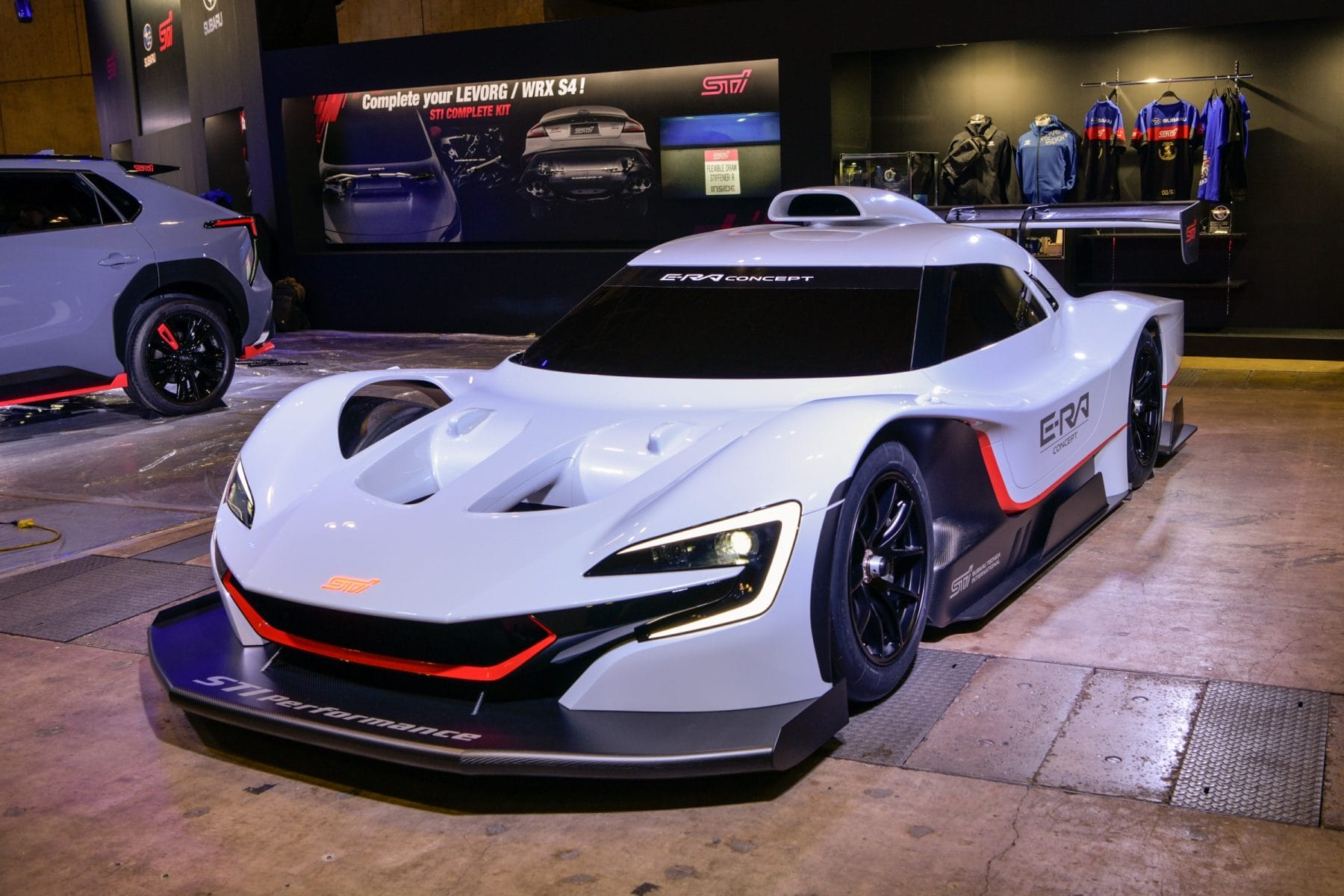 This announcement paves the way forward for an exciting new era of performance exhilaration; with Subaru Tecnica International (STI) focusing on bringing forward new technologies for future Subaru models.
Whilst there will be no STI variant for the new generation Subaru WRX, loyal Australian Subaru fans will be able to continue their love for STI through STI inspired performance and styling parts, special limited edition vehicle offerings, and follow STI's journey into future performance technologies beginning with the STI E-RA CONCEPT, which was launched with the aim of gathering experience with new technologies in the world of motorsports for the carbon-neutral era.
Blair Read, Managing Director Subaru Australia, said: "This is a clear statement of the future performance direction of Subaru Corporation and Subaru Tecnica International. The prospect of what the Subaru Tecnica International engineering team can do with an electrified platform ensures an exhilarating future for Subaru fans, and we look forward to sharing with you what STI reveal next.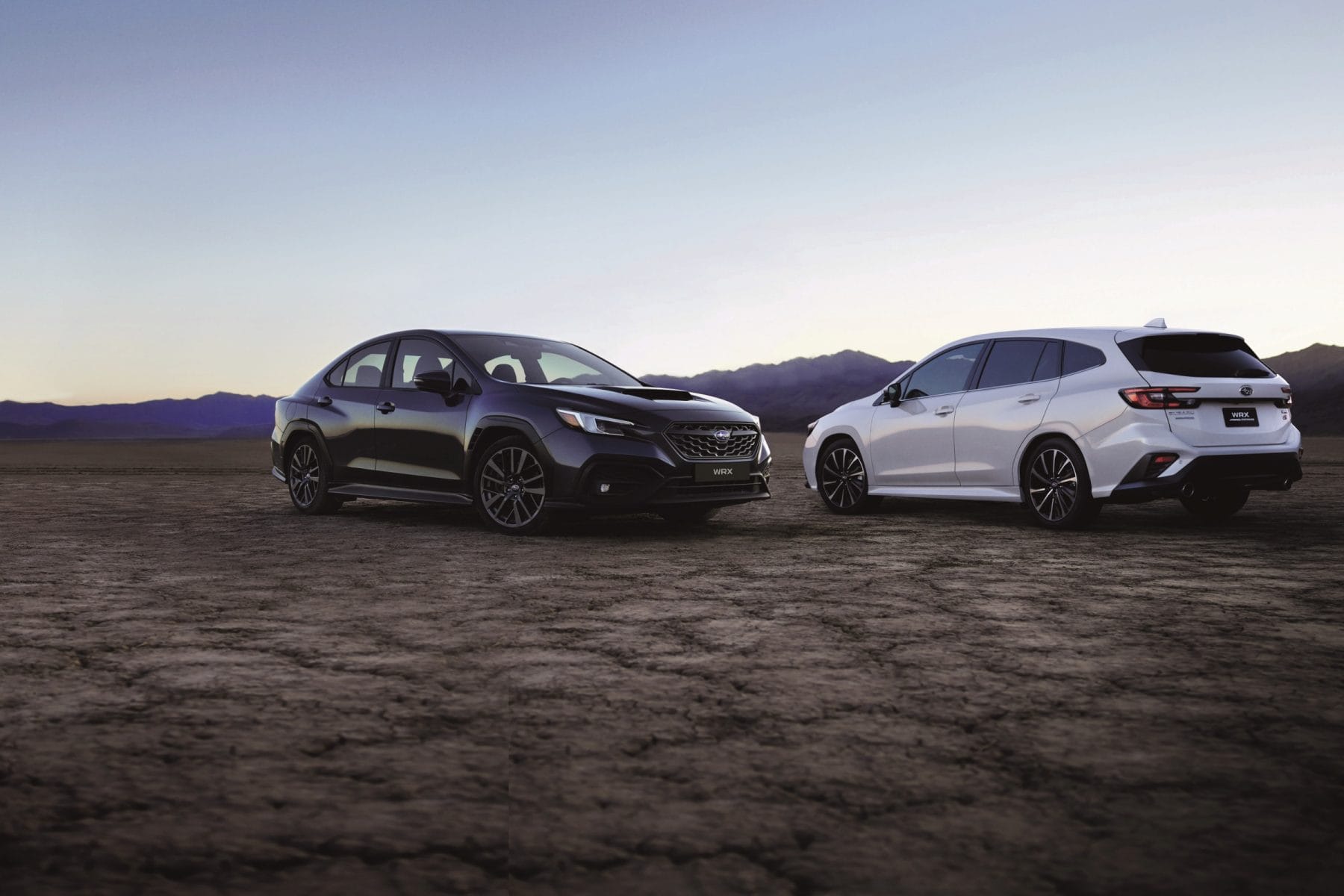 "For performance enthusiasts, the future starts now with the all-new WRX right around the corner. Subaru's iconic performance model is a culmination of the best of Subaru's performance bred technologies and promises to deliver a new generation of exhilaration, available in both sedan and sportswagon."
The fifth generation of the iconic WRX launches in Australia during Q2, featuring an all-new 2.4 litre turbocharged boxer engine with aggressive and performance influenced design.
More information about the all-new Subaru WRX will be revealed soon, ahead of its arrival to Australia in Q2.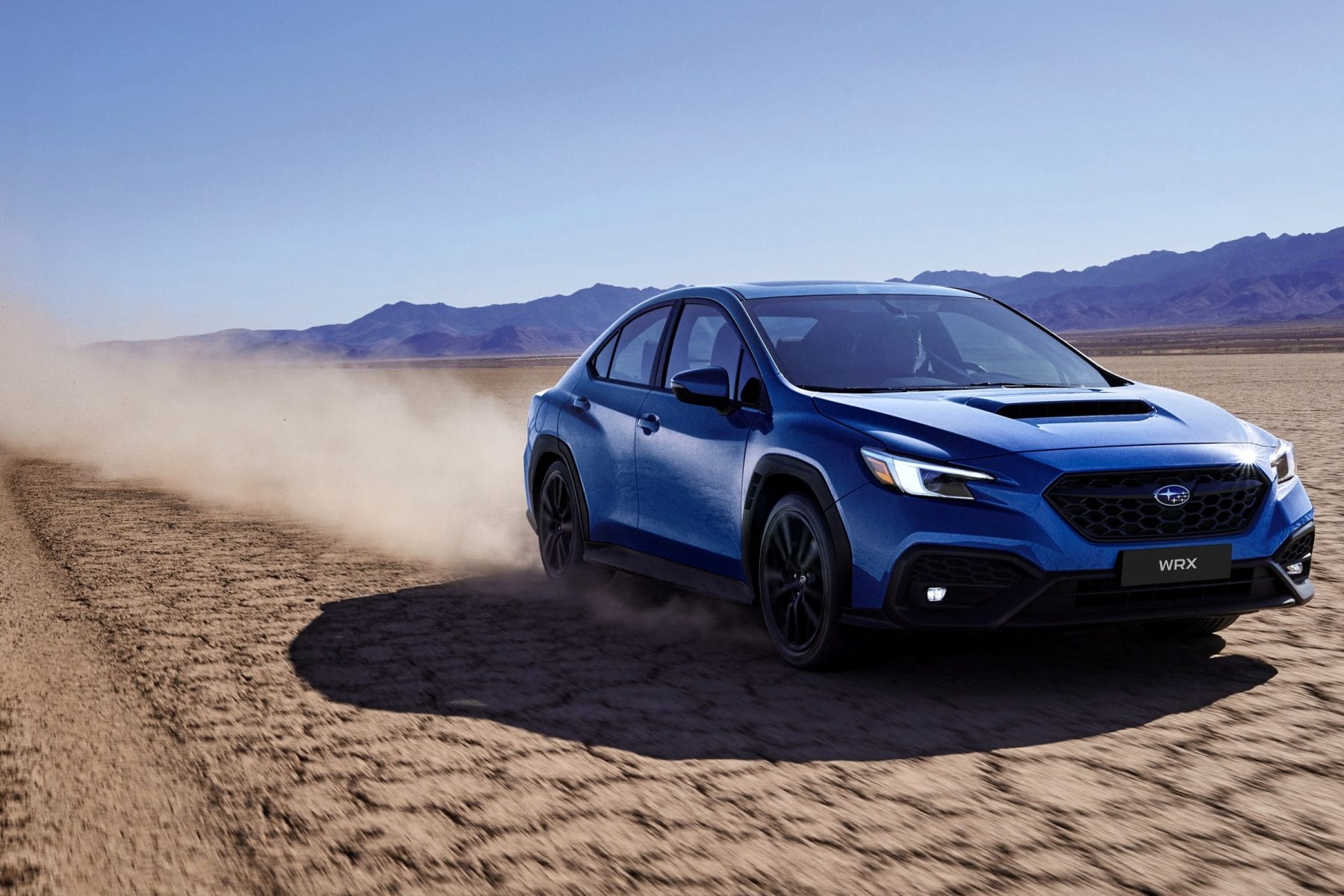 History of the Subaru WRX STI
The ultimate in turbocharged performance, the Subaru WRX STI delivered adrenaline pumping thrills to driving enthusiasts and racing professionals alike for over 25 years.
The Subaru WRX STI derives its variant name from Subaru Tecnica International – STI – the performance division of Subaru Corporation in Japan. Founded in 1988, Subaru Tecnica International's mission is to deliver the world's most enjoyable driving experience, by fine tuning the synergy between man and machine.
STI quickly made a bold statement by breaking the 100,000km world speed record, driving a Legacy (Liberty) at a blistering average speed of 223km/h for 447 hours, 44 minutes and 9.9 seconds, continuously (this record stood until Apr 2005).
It is credited with a golden era of Australian and world rallying success that contributed to the 'Rex family's loyal fan base, which has seen both WRX and WRX STI achieve remarkable sales success in Australia.
Following the enormous appeal of the first generation Impreza WRX, which went on sale in Australia in February 1994, the STI variant took the turbocharged fun factor to an even greater level.
Performance car enthusiast appetites went into overdrive in October 1998, when the Impreza WRX 22B STI was displayed at Sydney Motor Show. With only 425 available worldwide, just five were imported to Australia – and one of those remains in Subaru Australia's Museum collection to this day.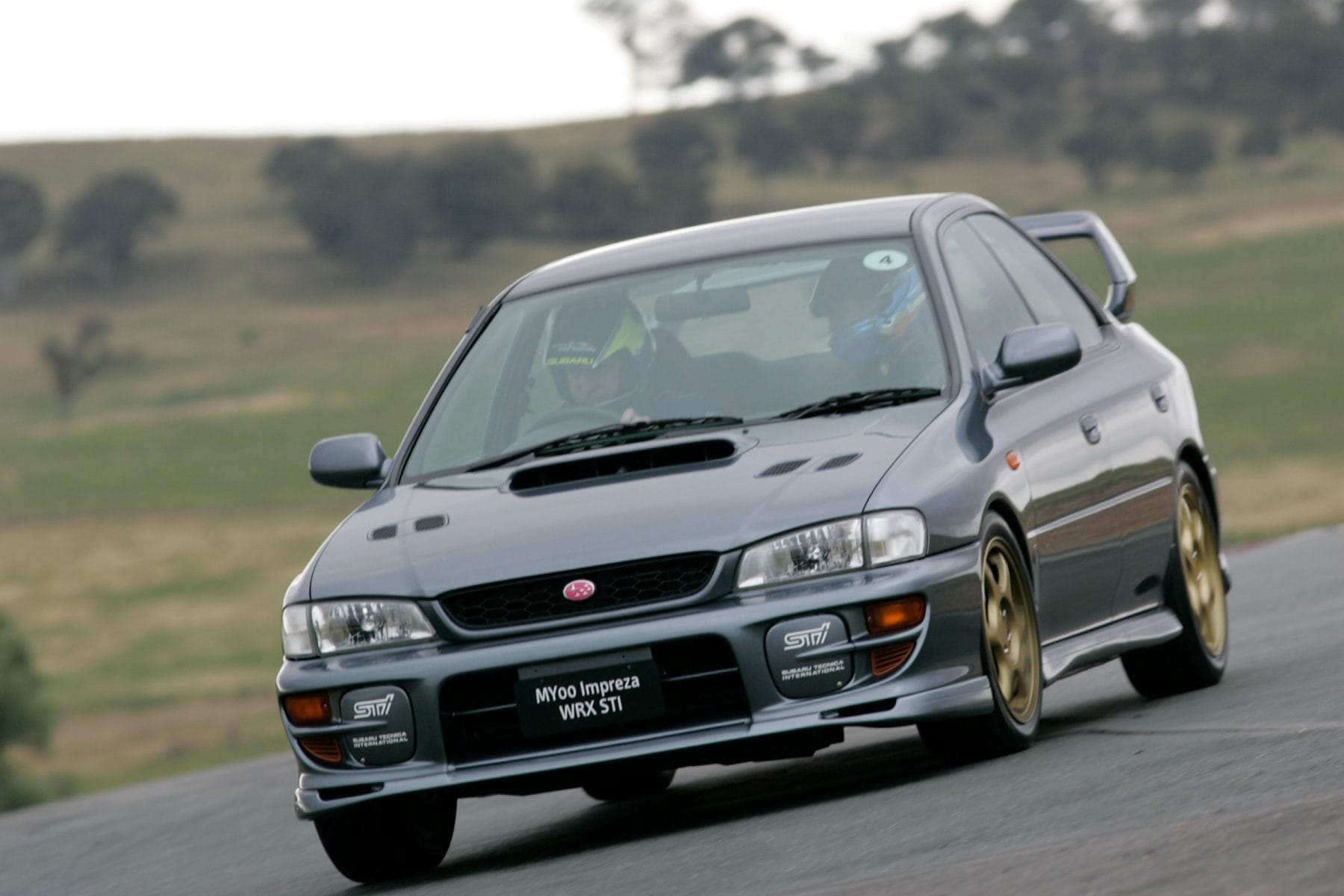 1st Generation: STI 1998 – 2001
Perhaps the most iconic WRX STI of all, the 1998 Impreza WRX STI 22B was a special edition to commemorate Subaru's 40th anniversary. Featuring a larger 2.2-litre engine and widebody based on the WRC winning rally car, only 425 examples were produced (24 for export outside of Japan, 5 for Australia), making it extremely desirable.
The sheer level of interest in Impreza WRX STI justified a one-off production run of 400 limited edition two-door coupes for Australia in January 1999, which was virtually an instant sell-out. Producing 206 Kilowatts of power, it was only available in the signature WR blue, or white, with gold 16-inch five-spoke alloy wheels and STI performance upgrades.
That prompted the decision to follow-up with 400 four-door Impreza WRX STI sedans in October 1999 – with an equally hungry response from buyers. It also produced 206kW, was available in blue steel mica or white, with gold 16-inch six-spoke alloys, suede seat inserts and STI performance upgrades.
2nd Generation: STI 2001 – 2007
Convinced that there was a place for the STI variant to become an ongoing part of the Impreza WRX range, Subaru Australia committed to the second generation, and it launched as an ongoing variant in December 2001.
3rd Generation: STI 2008 – 2014
Third generation Subaru WRX STI, which launched in February 2008, offered a second choice in the range, with both entry-level and spec.R variants.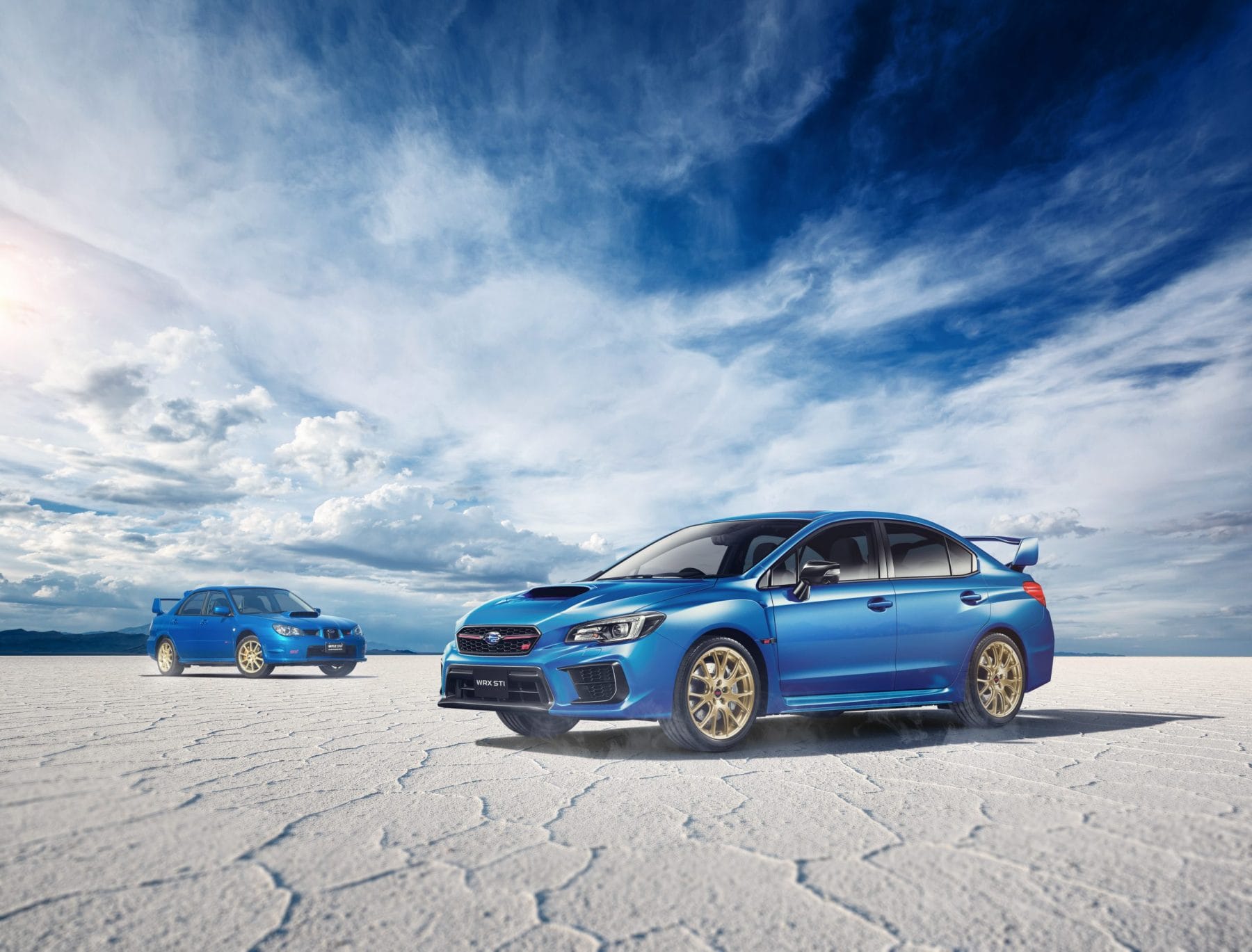 4th Generation: STI 2015 – 2020
Most recently in its fourth generation, which launched in April 2014, Subaru WRX STI for the first time offered the eye-catching rear spoiler as a delete option, combined with its highest power output of 221 kilowatts. On launch, it was also subtly distinguished from predecessors by not carrying the Impreza name – an acknowledgment of separate development paths for Impreza and WRX variant chassis and technology going forward.