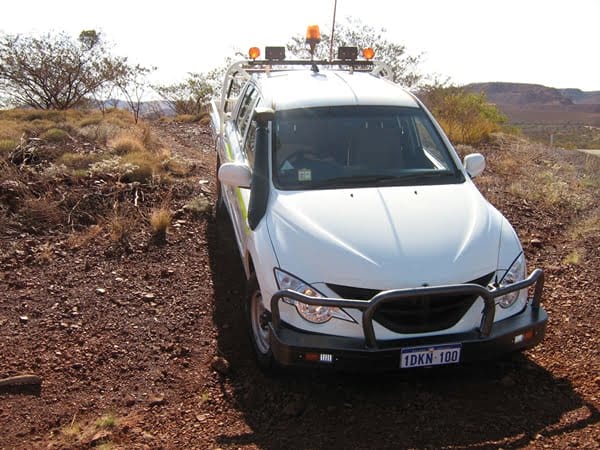 Ssangyong's Actyon Sports Dual Cab ute is winning hearts and minds in the mining industry in the rugged Pilbara of Western Australia, slowly breaking the stranglehold Japanese 4WDs have long held in the industry.
CITIC Pacific Mining, which is developing the Sino Iron project at Cape Preston, 100km South West of Karratha in WA's Pilbara, is the latest company to buy Ssangyong dual cab utes adding four to its construction vehicle fleet in recent months.
According to CITIC Pacific Mining's Supply Manager, Ssangyong represents a saving up to 60 percent of the purchase price compared with Japanese vehicles.
"We purchased four Ssangyong utes as a trial in a bid to source a more cost effective alternative to the established brands," said Ian.
"The vehicles are being used in the construction phase of the new mining project in the Pilbara," he said.
"The construction phase is very severe with the life expectancy of vehicles averaging around 2.5 years and 100,000km.
"The Ssangyongs are working out in some very tough country with rough roads and difficult conditions," he said.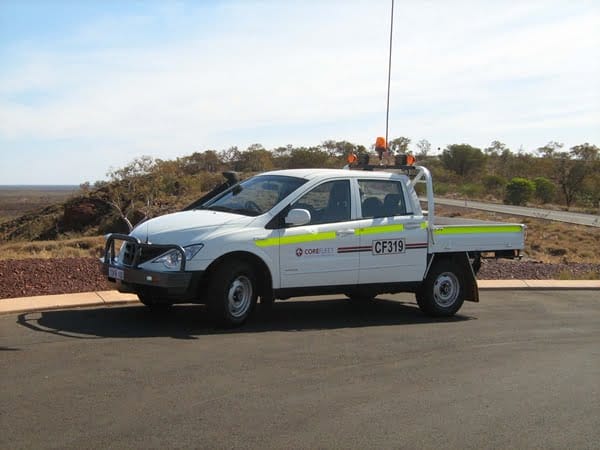 "There have been some teething problems but taking those into account they are still ahead of the more expensive Japanese vehicles".
As with all vehicles used in the mining industry the Ssangyongs have had a number of key modifications to enable them to operate in the tightly regulated environment of the mine.
Mine specifications include up to two spare wheels, extra work lights mounted on a roof rack along with additional high level stop/tail lights and high level forward facing Indicators as well as a rotating orange beacon.
The mine vehicles are also fitted with a front bull bar, scrub bar and side steps and an internal roll bar, cargo barrier, two fire extinguishers, a UHF radio, a battery isolator, tinted windows, tool boxes and a tow bar.
Completing the mine package is a first aid kit, hands free phone kit, a reversing horn, long range fuel tanks, a pre cleaner fitted to the inlet snorkel, wheel nut tension indicators and reflective striping for higher visibility.
CITIC Pacific Mining's Pacific Sino Iron project is the largest magnetite iron ore project under construction in Western Australia and, when complete, will be one of the world's largest mines.
A number of other mining and ancillary operations have purchased, or are currently considering, Ssangyongs for operations in the Pilbara.