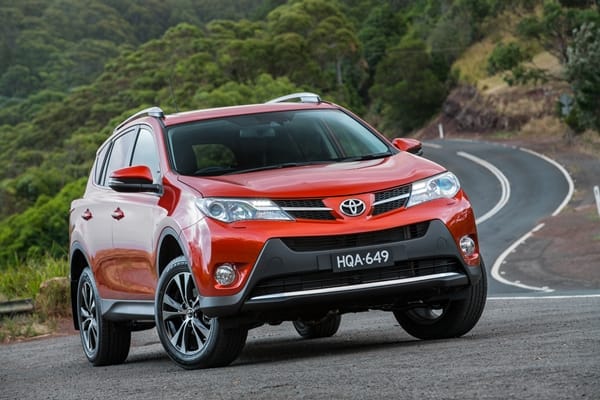 Toyota's RAV4 – is on track for its highest annual sales in Australia. So far this year, with November and December totals to be added, RAV4 sales are 6.2 per cent ahead of the same period last year – setting the stage for 2014 to eclipse last year's record of 16,983 sales.
Over its 20-year history in Australia, local motorists have bought 228,677 RAV4 SUVs. No other vehicle in its highly competitive segment of the SUV market has achieved that level of sales.
Available in more than 150 countries, Toyota's four generations of RAV4 have sold more than five million vehicles globally.
The 20th anniversary of RAV4 also coincides with the introduction of a new exterior paint, Inferno (a burnt orange), for mid-range GXL and top-of-the-line Cruiser variants.
RAV4 Cruiser buyers can now opt for an interior that features summery terracotta highlights on the doors, dash and leather-accented seats, adding flair to the dominant black shades.
Toyota Australia's executive director sales and marketing Tony Cramb said RAV4, aimed at urban users, was at the forefront of the global surge in SUV sales.
"A truly pioneering car, RAV4 set the trend for crossover vehicles that combine the driving comfort of passenger cars with all-wheel-drive capability and versatile bodies," Mr Cramb said.
"Over the years, RAV4 has retained its fresh approach to design and fun-to-drive character while evolving to capture emerging trends as the SUV market has changed and matured," he said.
"Now in its fourth generation, RAV4 is ideal for singles, couples and families looking for a fun, sporty and fashionable alternative to people-movers and wagons.
"A driving force in the surging popularity of SUVs in Australia, RAV4 is more popular than ever with sales rising to an all-time record last year – a feat that is set to be beaten this year."
From niche model to a global car
The name RAV-FOUR (for Recreational Active Vehicle Four-wheel drive) first appeared on a small 4WD concept shown at the 1989 Tokyo Motor Show.
This design study – the first indication of Toyota's desire to create a compact 4WD model – was enthusiastically welcomed by the public.
At that time, it was not easy for Chief Engineer Masakatsu Nonaka to convince the other Toyota departments it would be possible to create a mass production car that should be sold in a segment that so far did not exist.
This was at a time when the phrase "Sports Utility Vehicle" was still unknown and there were many within Toyota – renowned for the LandCruiser "king" of off-road vehicles – who simply could not imagine such a compact 4×4.
Despite some internal resistance, the trend-setting project was given the green light in March 1991.
The production version – named RAV4 – made its debut at the Tokyo Motor Show in 1993 and was released in global markets the following year.
Initial estimates were 4,500 sales a month around the world; but, when 8,000 orders were received in the first month, production volumes were doubled.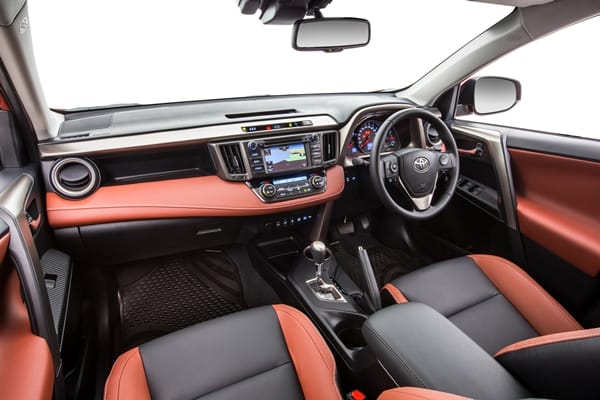 In Australia, sales have grown from just 1,350 in 1994 to an average of well over 14,000 a year during the past decade.
On debut, RAV4 was Toyota's first entirely new commercial-vehicle series in more than a decade.
It was notable for its monocoque construction instead of a separate chassis. It also featured four-wheel independent suspension for car-like ride and handling while power came from a sophisticated 2.0-litre EFI-equipped four-cylinder engine.
Initially available as a compact, three-door model, the RAV4 range expanded to include a five-door variant in 1995.
The second-generation RAV4 was launched in Australia in July 2000, featuring new performance, safety and convenience features including a lightweight 2.0-litre VVT-i four-cylinder engine producing 110kW.
In November 2003, Toyota gave the second-generation RAV4 a mid-life upgrade, featuring a 2.4-litre VVT-i engine with 120kW.
The third-generation RAV4 was launched in early 2006 with an all-new platform, substantially more interior space and Toyota Australia firsts of Active All-Wheel Drive and Vehicle Stability Control with steering assist. Engine power was increased to 125kW with torque of 224Nm while improving fuel economy.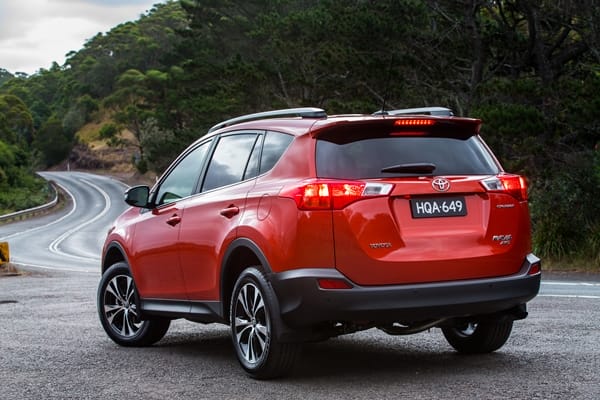 In October 2007, Toyota introduced a 3.5-litre all-alloy quad-cam engine with dual variable valve timing with intelligence. The 201kW V6 made RAV4 the most powerful model in its segment.
The fourth-generation RAV4, launched last year, delivered advances in styling, performance, handling, economy, comfort and value for money.
It introduced a sportier look and sharper driving dynamics that included a new Dynamic Torque Control all-wheel drive system and – for the first time – a RAV4 with a turbo-diesel engine.
Earlier this year, RAV4 Cruiser became the first Toyota vehicle in Australia to be fitted with Rear Cross Traffic Alert, for added safety and driver convenience when backing out of a car space.
It is also the first Toyota in this country with Lane Departure Alert, which is designed to alert the driver if the vehicle is about to deviate from a traffic lane. GXL and Cruiser variants gained Toyota Link connected mobility apps.