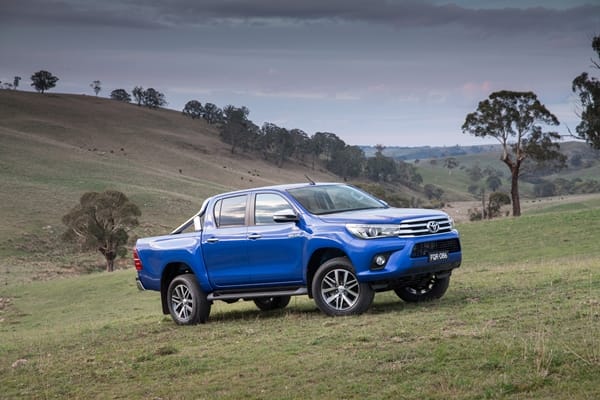 Toyota Hilux has been an outstanding sales success for Toyota over the years with over 850,000 sold in Australia alone since 1968. That equates to better than 1 in 20 globally and as such Australia is an important market for the Hilux.
To put it in perspective the Hilux in all its variants has been the third highest selling vehicle for the last 7years, has topped the monthly sales charts 13 times sold more than 11,500 more than the nearest competitor in 2014 and was the highest selling 4WD for the last 10 years and sold 40,000 units alone in 2014. To say it is important to Toyota Australia is an understatement.
However the ute market is shifting and Toyota needs to stay relevant in the ultra competitive segment with more refined and improved offerings from Ford, Mitsubishi, Holden , Mazda and Isuzu in the last few years.
More buyers are wanting more features, more SUV like interiors, more luxury, better handling, better towing capability, better economy with more power, more crossover ability from work ute to family adventure chariot.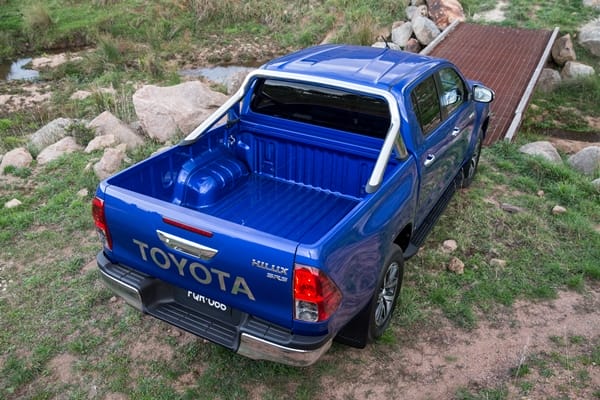 To show just how serious Toyota is in meeting these challenges they took the radical step of appointing as chief designer a passenger car specialist with the reputation of producing outstanding value and refinement. Has it worked.. well at the preview today at Toyota headquarters in Sydney we had a pre production version that had blacked out windows and shut doors, so I guess we will have to wait til October for the release to let you know.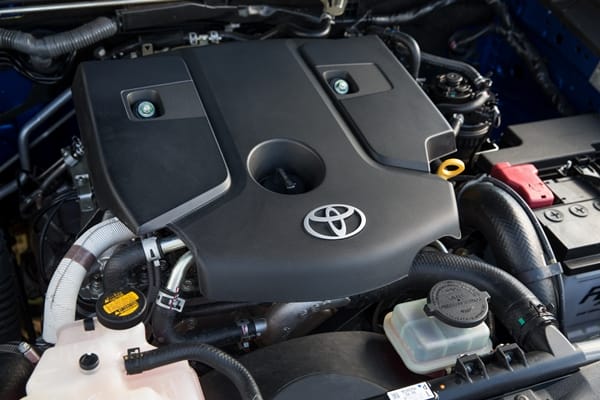 The all new 8th generation Hilux is certainly a fast track evolution on the previous model. Some of the highlights are
• all new from ground up,
• new and improved engine choices,
• lighter yet stronger,
• refined 'Australianised' suspension
• 3.5T towing capacity
• Improved comfort and convenience features
• reduced NVH
• 6 speed MT & AT
• improved safety.
• Hi Rider 2WD version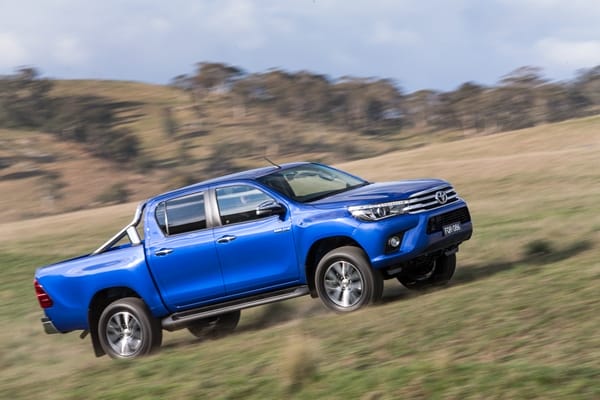 To be honest other than the engine details there isn't a lot extra to tell until the Australian versions arrive later in the year. We have a lot of marketing speak about how good it will be but until we can see it touch it feel it taste it we really can't comment more.
We can tell you though that there will be 31 variants of the 8th generation Hilux in 4X4, 4X2, single, extra and dual cab, 4 engines two petrol and two diesel and Workmate, SR and finally SR5 versions.
The engine details however we can reveal and finally a diesel with some power and torque!
Toyota HiLux will be offered the choice of four engines – two new turbo-diesel engines and two petrol units.
The newly developed GD-series diesel engines are notable for their low-speed torque, generating higher maximums than the current 3.0-litre engine while cutting fuel use by around 10 per cent*.
HiLux will also be offered with an upgraded 2.7-litre four-cylinder petrol engine, with gains to power, torque and efficiency.
The 4.0-litre V6 petrol engine continues in the new range that is due to arrive in Australia from early October.
Toyota's new 1GD engine is a 2.8-litre (2755cm3) four-cylinder common-rail turbo diesel that employs a highly efficient fuel-injection system and intake/exhaust ports.
Although 227cm3 smaller than the engine it replaces, torque has been increased by up to 25 per cent with a maximum of 450Nm available over an extended band from 1600 to 2400rpm.
Power output also improves by 4kW to a peak of 130kW at 3400rpm along with higher gains below 3000rpm to support low-to-mid-range performance.
Development engineers adopted measures to lower weight, enhance combustion efficiency and reduce friction, resulting in markedly improved fuel consumption.
Similar strategies were employed for the second new engine, the 2.4-litre (2393cm3) four-cylinder 2GD turbo-diesel.
With available torque of up to 400Nm from 1600 to 2000rpm and maximum power of 110kW at 3400rpm, this will be the main engine used for 4×2 HiLux variants in Australia.
Toyota also thoroughly revised its 2.7-litre, four-cylinder 2TR petrol engine, achieving useful gains in power and torque while reducing fuel consumption.
Power is up more than five per cent to 122kW while torque has edged up more than two per cent with fuel consumption falling to less than 11 litres/100km on the combined cycle*.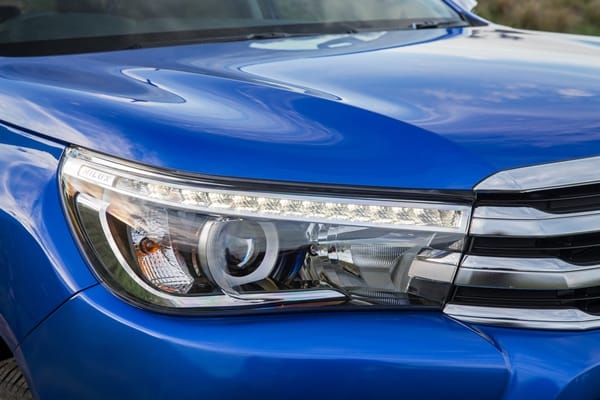 Variable valve timing has been adopted on both the intake and exhaust sides while new shapes have been introduced for the tumble port and combustion chamber to support high compression.
Other updates include lower weight for the roller rocker arm, retainer and valve springs along with measures to reduce friction, including a new oil pump and timing chain.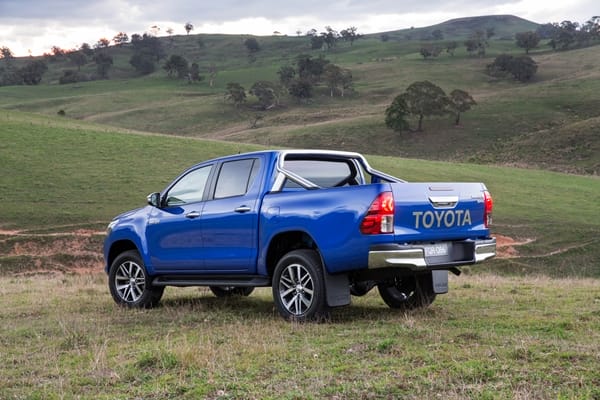 Improvements to performance and efficiency are supported by new six-speed manual and automatic transmissions.
A new intelligent manual transmission helps eliminate shift shock by matching engine revs to the transmission speed. It is particularly useful at start-off when towing as it helps prevent stalling.
Specifications are preliminary, based on pre-production information, and are subject to change.
*Fuel consumption varies depending on driving conditions / style, vehicle conditions and options / accessories. Source of fuel consumption data: ADR81/02 combined cycle.