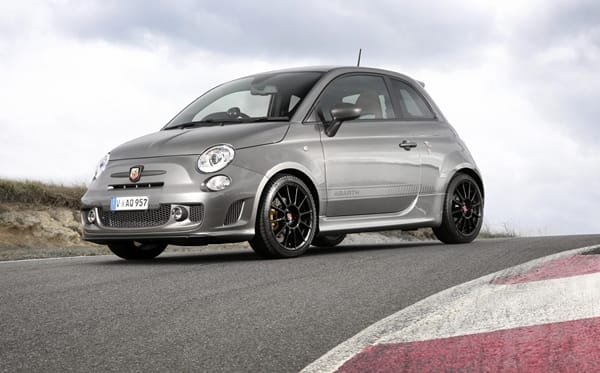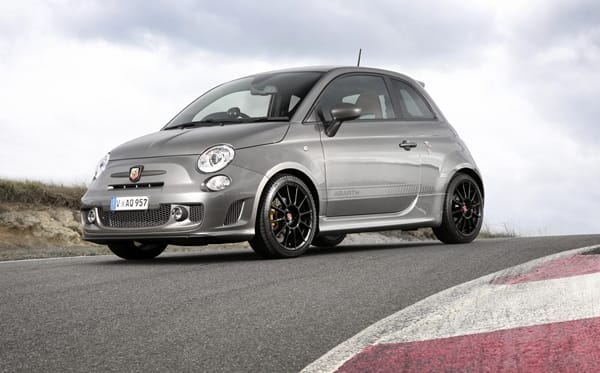 Hot hatches come in many different forms from the insanely fast, bizarrely styled to those that have not only performance but panache as well. It is this latter category that the , Abarth Competizione we are testing here falls.
Based on the base Fiat 500 the 595 Competizione hardtop is surprisingly practical as well as sporty and stylish. Launched in Australia in August 2014 the Abarth is part of the growing resurgence of the Fiat brand here. Fiat has had a few attempts at establishing a foothold in Australia, some more successful than others but it seems that this time they are determined to last the distance.
Abarth as a tuning styling house needs no introduction to motoring enthusiasts and as you are reading this article I can only assume you are exactly that. The 595 version is an evolution of a design that has been around for years.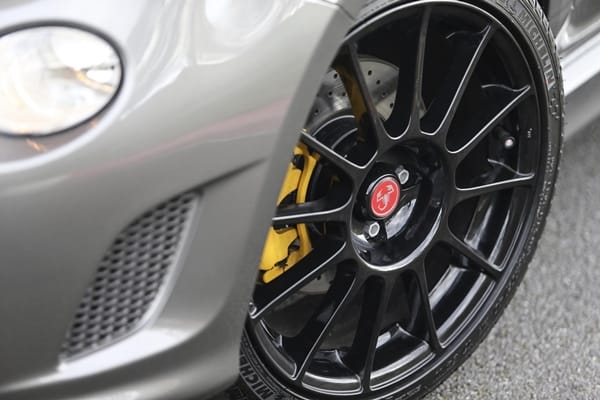 The external look of this vehicle means business with . diamond-finish five-spoke 17-inch alloy wheels with anthracite background and 205/40 R17 tyres and cross drilled and self-ventilating front brake discs, four-outlet "Record Monza" exhaust, Abarth specific badging and striping. It looks the part.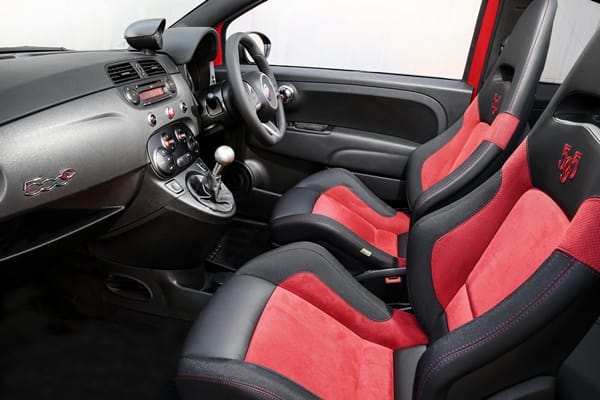 Step inside and you are rewarded with visual delight. The first thing you notice is the bright leather race seats that provide enveloping comfort, even for those that are larger than the average bear such as yours truly. The second thing you notice sitting in the body hugging seats is the feeling of space inside, for a small car it is pleasantly spacious for the front seat occupants.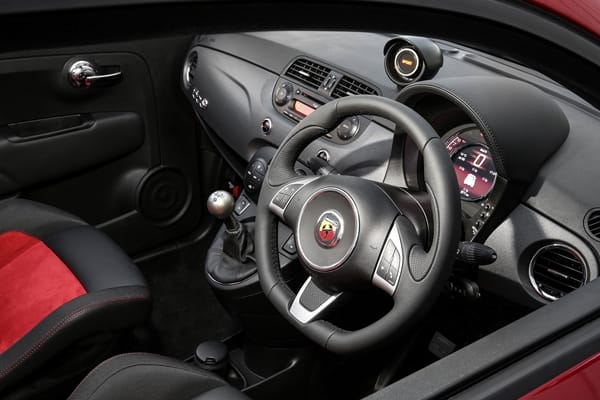 Taller drivers have little problem getting a comfortable driving position and the flat bottomed thick rimmed leather steering wheel inspires sporty driving. The dash layout is unusual and once you get used to it reasonably easy to read. The race inspired pedals are a nice touch.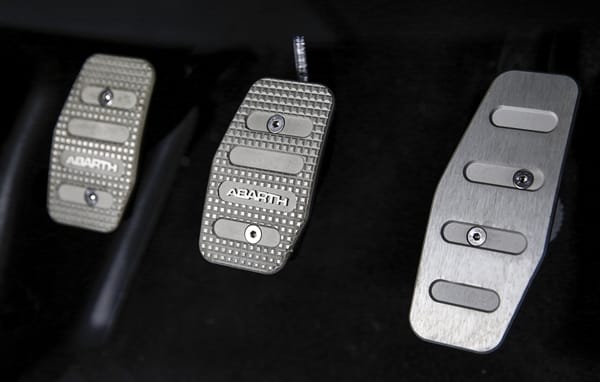 Another new feature is the segment-first seven-inch TFT digital instrument display, developed in collaboration with Italian auto manufacturer Magneti Marelli, which seamlessly transforms into a race-spec computer at the push of a button, offering cornering g-force and a digital boost gauge.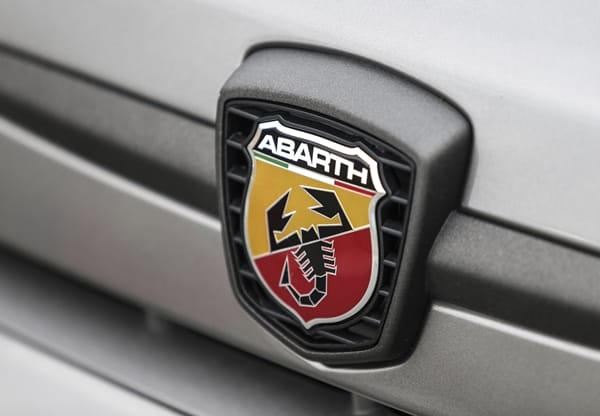 Other Abarth features include Halogen headlights, Automatic climate control , 7-inch TFT colour display, Tinted rear window and rear door windows, CD+MP3 radio with steering wheel controls, 4 x 40 W speakers, 2 x 30 W tweeters , Blue&Me™ hands-free system with USB port, Bluetooth and steering wheel controls , Abarth grey titanium door sticker, Aluminium pedals, footrest and carbon fiber kick-plate, Aluminium gear knob, Aluminium fuel and oil cap, 595 carpet set with aluminium insert.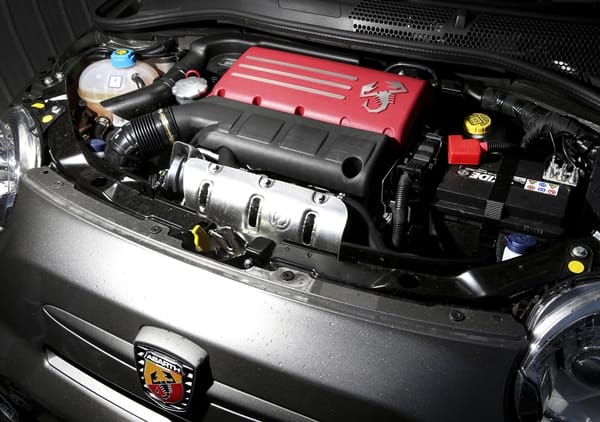 The heart and soul of the Abarth Competizione is the 1.4-litre T-Jet turbo engine, the 595 generates 118kW and 230Nm. Acceleration is sporty rather than outright fast at 0- 100km/h in just 7.4secs and a top speed of 210km/h in manual guise and 209km/h using the Dualogic transmission. This engine drives the wheels through an Abarth Dualogic transmission that works well with the engine.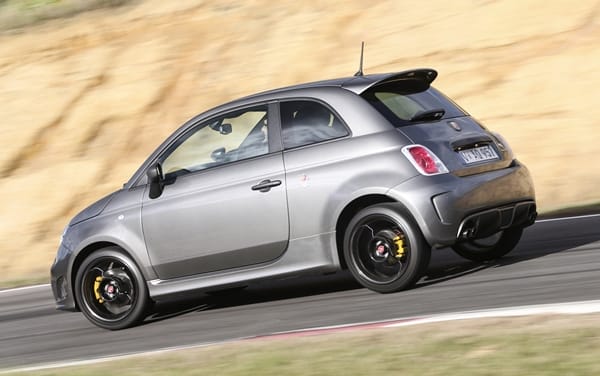 Keeping the hatch planted to the road, Abarth 595 draws on its proud racing heritage with motorsport-tested components, including Koni front suspension with FSD (frequency selective damping), perforated and self-ventilating front brake discs and an anti-roll bar. It feels like a go kart on the road yet reasonably compliant unlike a lot of hot hatches that require the driver to invest in a Kidney belt. Push the Sport button on the dashboard and the 595 increases throttle response and adds weight to the steering.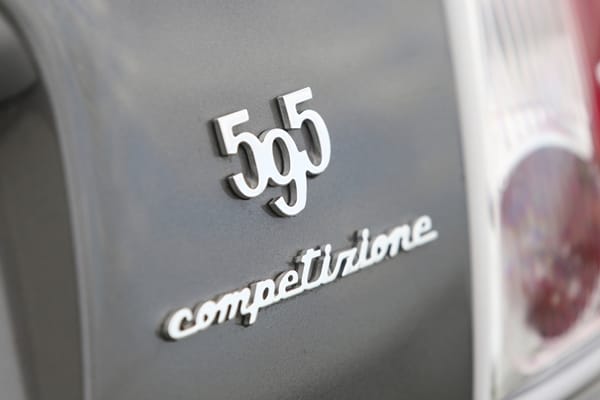 Overall it feels balanced, grips the road like a limpet yet relatively easy to live with on a daily basis. The aural delight from the quad exhaust only compliments the experience.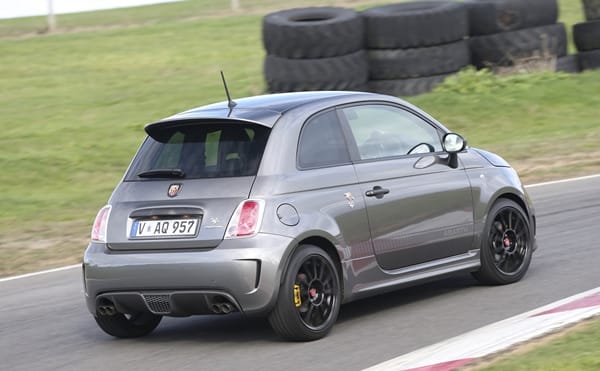 The Abarth Competizione 595 is one of those vehicles that isn't quite what it seems. On the surface you would expect a hot hatch that has blistering performance yet hard to live with. The reverse is actually true. It has sporty performance, outstanding economy, style and panache, an abundance of internal room for two and aural delight for the enthusiasts. Buyers will love it, it's not for everyone though, more for the aficionados amongst us. Personally it was fun and I loved it!