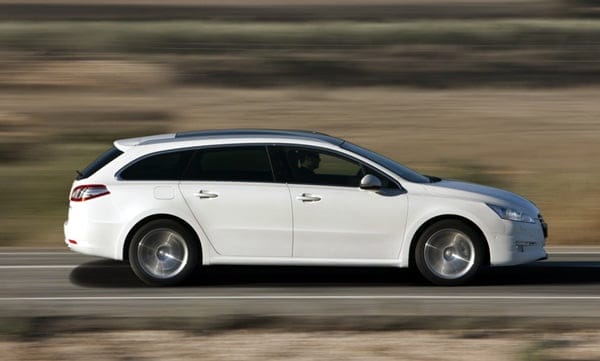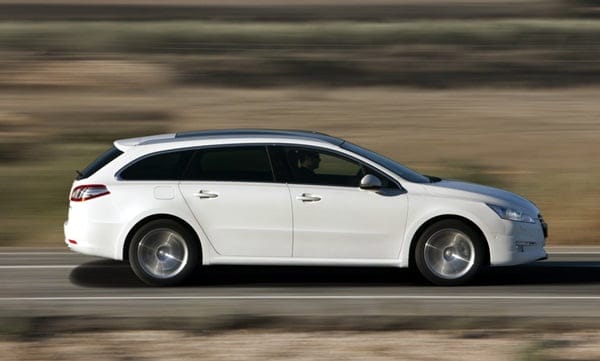 Some may argue that it is hard to make a wagon or touring style of car look stylish and modern, however the Peugeot 508 has achieved it. With a sleek and contoured exterior in a choice of 10 monochromatic colours and 17 inch alloy wheels, the Peugeot 508 Allure oozes a sense of sophistication.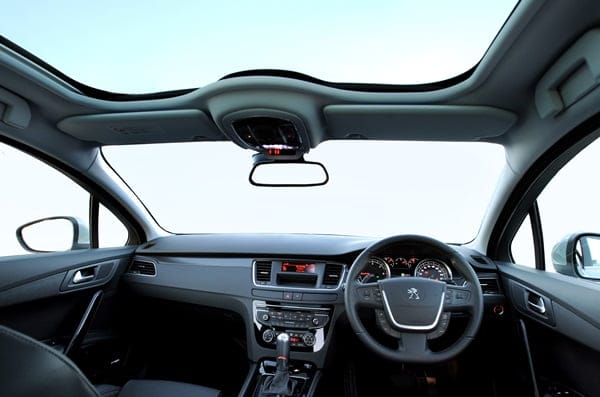 One of the distinct and impressive features of this car is the huge panoramic glass roof that allows an abundance of sun into the car on a summers day.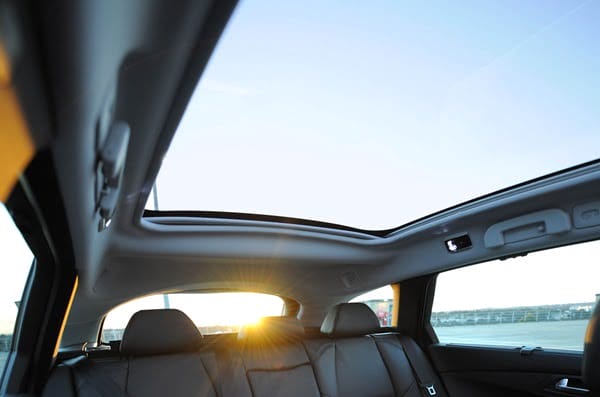 Once inside, it is clear that the space in this wagon has been used very efficiently. With five comfortable leather seats, all with adjustable head restraints, and the front seats electronically adjustable with lumbar support, seating comfort is at an optimum. An added bonus is that from the boot, the rear seats fold with a one touch button.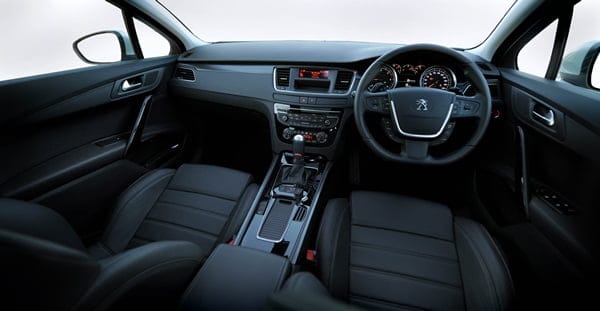 The leather trimmed steering wheel has a whole host of buttons, including cruise control and a speed limiter, however it does not have the answer and hang up buttons for handsfree. These are located on the center console and are quiet problematic as they essentially defeat the purpose of handsfree as you blindly fumble to find the buttons.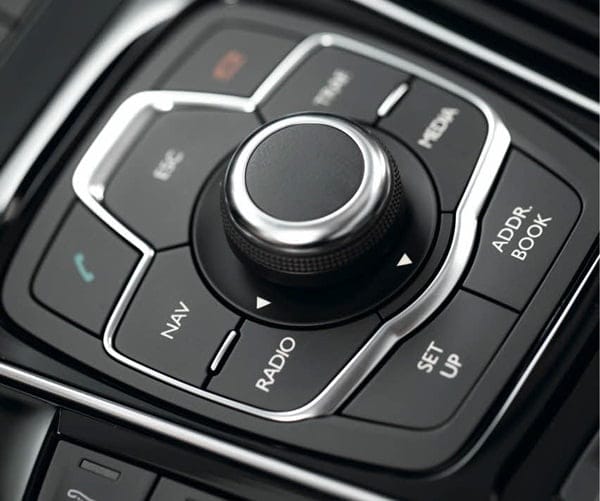 The center console provides a small amount of storage and since the center area is occupied by the controls for the media display, the cup holders pop out from under the air conditioning vents and are rather useless I must say. They are in the way and didn't fit a standard bottle. Unfortunately you also loose the storage area for loose change and all your other fiddly bits and pieces that most of us use the center cup holders for.
Peugeot have aimed to maximise comfort and convenience in the 508 Allure with dark privacy tinted rear windows, quad zone climate control air conditioning with individual rear control, hill assist, parallel parking space measurement, electronic park assist, speed sensitive power steering and handsfree remote central locking with push button start. The storage in the boot area is incredibly reasonable holding 612 litres with the seats still in place, however if you collapse them, this increases to a huge 1817 litres.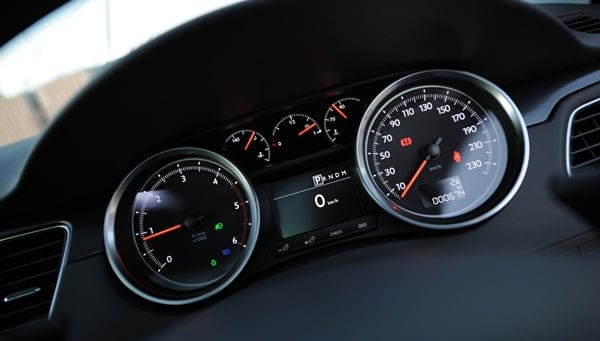 The multi-function display provides the standard warnings along with a trip computer, distance to next service, external temperature and a digital speedometer. This last feature I found I relied on quiet a lot in the Peugeot 508 as the speed indicator increased in odd numbers from 10km/hr to 30km/hr and so forth. Most cars speeds increase in even numbers and it may seem like a small issue however, when you are used to the needle being in a certain position and instinctively knowing you're then traveling at 80km/hr it's a surprise to look down and discover you're actually traveling 10km/hr over or under the speed limit!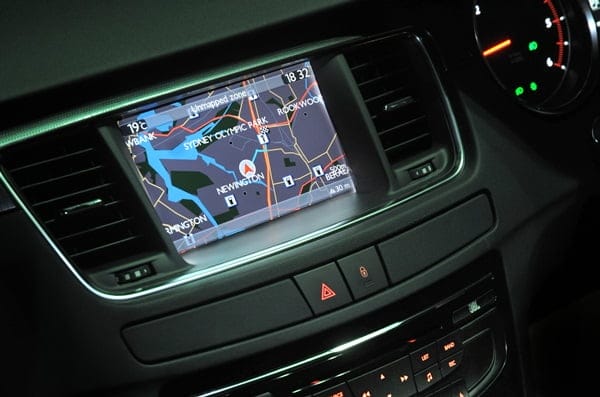 The in-car entertainment system features an optional but worthwhile navigation system, speed volume controls, Bluetooth and USB connectivity, steering wheel mounted controls along with an 8 speaker radio and CD player.
What the Peugeot 508 Allure may seem to lack inside it certainly makes up for with its incredibly smooth ride. I have to admit that it is the most comfortable and effortless drive of a car I have experienced in a very long time and the sports mode is just superb. Our test vehicle was equipped with a 2.0L HDi engine with 6 speed automatic, however the 508 does also come 1.6L turbo petrol engine. Producing 120kW of power @ 3750rpm and 340Nm of torque @ 2000rpm the Peugeot 508 provides responsive and even power to create a magical drive while still managing to have a combined fuel consumption of a mere 5.7L/100km.
Safety and security has efficiently been address by Peugeot in the 508 Allure with pre tensioning from seat belts and force limiting for all, 6 airbags, ABS with Electronic Brake Force Distribution, EBA, ESP and a collapsible steering column and brake pedal. Security includes a delayed automatic locking for when the vehicle is unlocked but not entered, door ajar warning and rolling code transponder immobiliser.
The Peugeot 508 HDi Allure is an impeccable car to drive providing effortless and comfortable driving combined with all the bells and whistles. While there may be a few picky issues with the speedometer and the cup holders, overall Peugeot have created a car that is great for families or traveling couples with its abundance of boot space, excellent fuel economy and smooth driving.