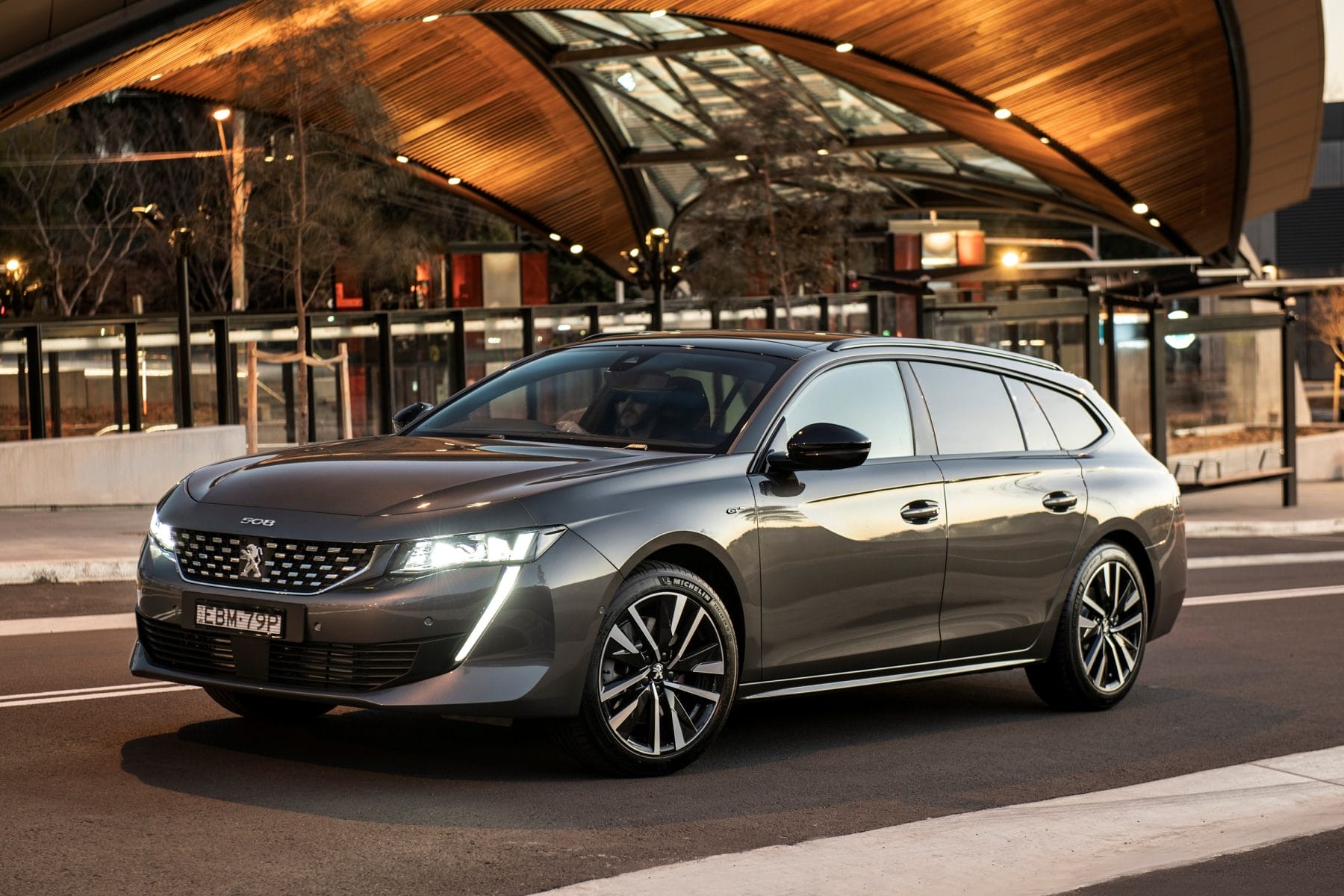 Peugeot 508 GT Sportswagon – The large car and wagon segment has unfortunately been in decline over the last few years, replaced by the seemingly unstoppable swing towards SUVs. However there are some great cars left that are worth a drive. Rob Fraser has just driven one.
Peugeot 508 GT Sportswagon boasts excellent technology and drivetrains plus stunning design. On the week I drove the GT, it was amazing how many people stopped to look at it while parked or while we were driving. Its simply beautiful.
Typically French the 508 GT has some clever design features as well as some that seemingly defy explanation. That is part of the charm of the vehicle.
The charm also extends to the elegant and stylish interior. The relationship between steering wheel and instruments needs to be experienced and the best feature without doubt is the front seat massage function. It was on constantly when driving. Jump into another car and you really miss it.
Priced from just under $56,000 plus the usual costs, the Peugeot 508 GT Sportswagon is amongst the best in class
Motoring Minutes are heard around Australia every day on over 50 radio channels through the Torque Radio network. Motoring Minutes have an average daily audience of over 150,000 listeners. Motoring Minutes are also broadcast as part of Overdrive Radio Program, which is broadcast through the Community Radio Network across Australia and has a weekly audience of over 430,000.