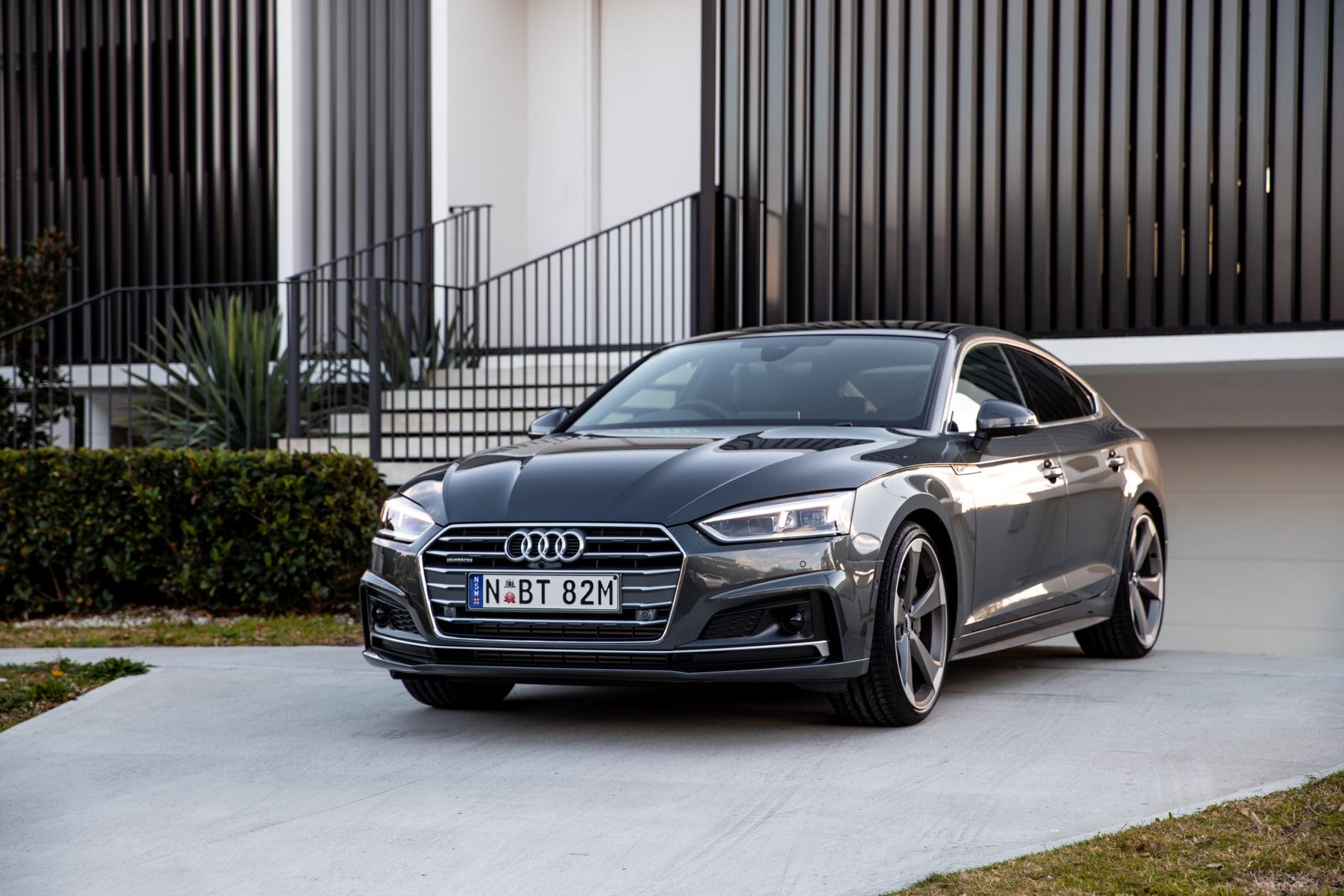 Audi A5 45 TFSI Quattro – Some cars are plain ugly, some forgettable and some have a simply beautiful design. Rob Fraser tells us about one of his favourite cars.
Simple elegance is probably the best way to describe the Audi A5 Coupe. Its low sleek form with flowing lines exudes grace even while standing still.
As a 2+2 coupe it affords enough room for the front passengers, but definitely fits onto the squashed very occasional transport for more than two category. Personally I would love to see it as a 2 seat coupe with a liftback. There is however a 5 door version as well.
Powered by a designated 45 TFSI 2.0L turbo engine with a smooth 7 speed sports auto dual clutch transmission and Audis famous Quattro driveline, the A5 coupe simply glides across the road.
Driver engagement is excellent with the vehicle seemingly waiting for the driver to tell it what to do.
Its also surprisingly good value starting from around $79,500 of course options and the usual on road costs add to that.
Motoring Minutes are heard around Australia every day on over 50 radio channels through the Torque Radio network. Motoring Minutes have an average daily audience of over 150,000 listeners. Motoring Minutes are also broadcast as part of Overdrive Radio Program, which is broadcast through the Community Radio Network across Australia and has a weekly audience of over 430,000.