Hello and welcome to Overdrive where we climb the hills, tackle the bends and endure the potholes of issues to do with motoring and transport. Lets start with the News
1. Volkswagen leads in global sales (1:25)
2. Jaguar Land Rover's better seat (2:22)
3. DeLorean comeback (3:26)
4. Honk more, wait more (4:26)
5. Sustainable transport – Carrots and sticks (5:10)
6. We hear from BMW about their latest update you can get over the internet (6:52)
7. We have an interview with Damien Meredith from Kia on what is different in buyers minds now from the past and (11:52)
8. We have a chat with Brian smith on making people movers look less ugly (17:14)
Volkswagen keeps the lead in global sales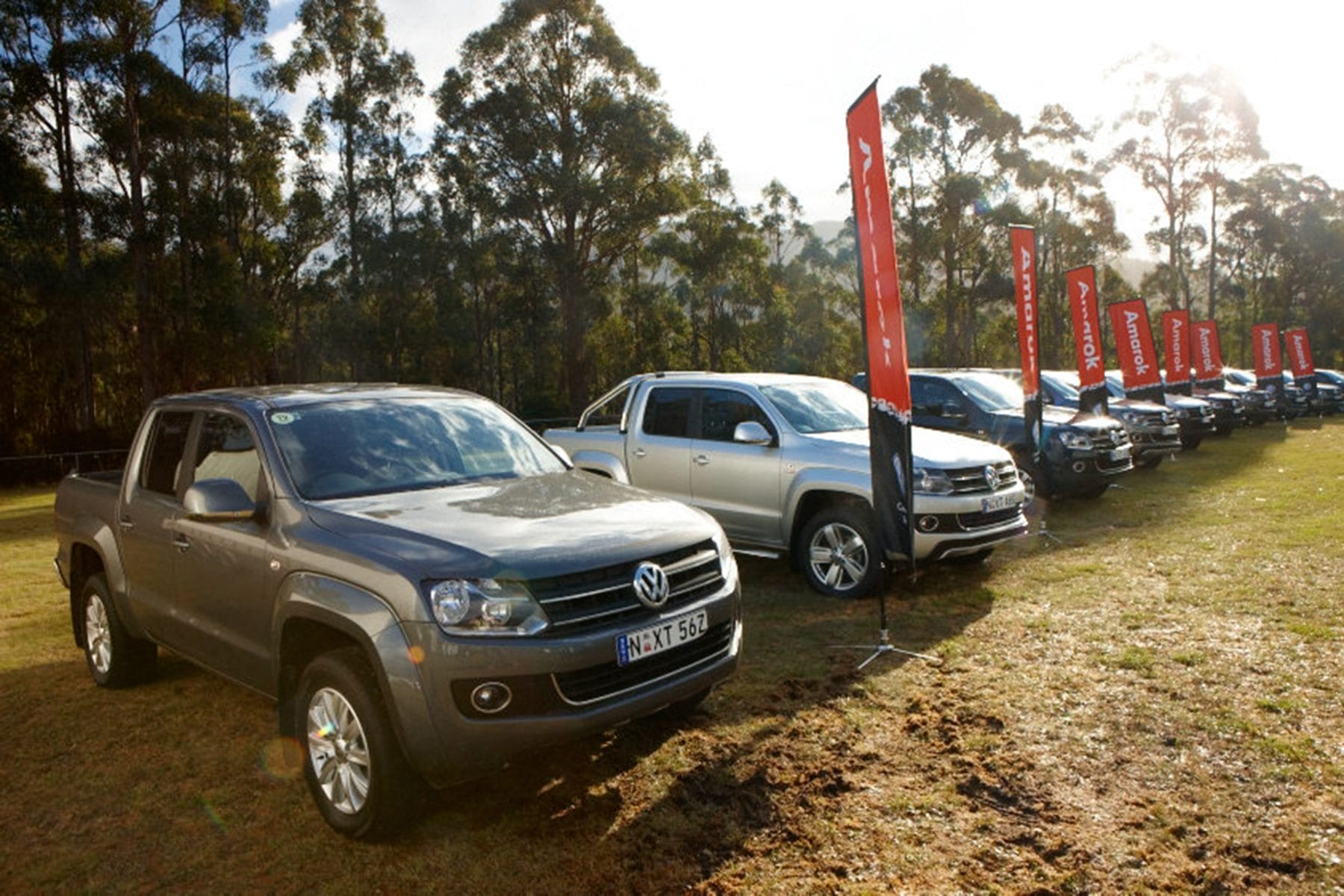 Volkswagen has remained the top-selling global car brand again edging out Toyota for the number one positioning in 2019
In 2019 Volkswagen sold 10.97 million while Toyota reported sales of 10.74 a difference of only 0.2 of a percent but enough to give Volkswagen the bragging rights.
General Motors held the title of the top automaker for more than seven decades before losing it to Toyota in 2008 and has given up any hope of regaining the top stop in the foreseeable future.
Close but struggling is the Nissan-Renault-Mitsubishi alliance which sold about 10 million cars in 2019 but is facing a downward trajectory after the arrest of its former CEO Carlos Ghosn in November 2018.
Jaguar land rover's new shape-shifting seat of the future makes you think you're walking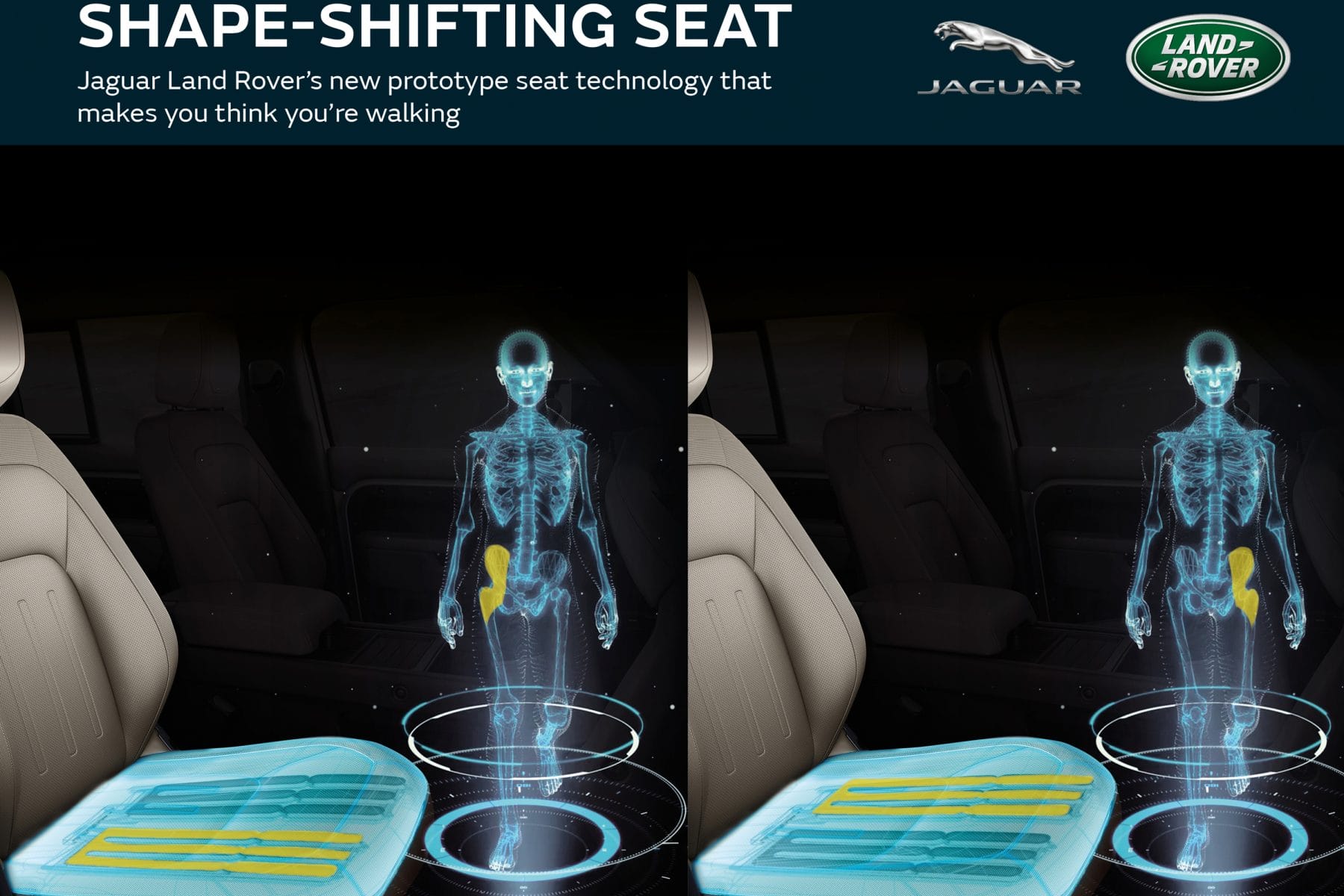 Jaguar Land Rover is developing the car seat to tackle the health risks of sitting down for too long.
The 'morphable' seat uses a series of actuators in the seat foam to create constant micro-adjustments that make your brain think you're walking and could be individually tailored to each driver and passenger.
By simulating the rhythm of walking, a movement known as pelvic oscillation, the technology can help mitigate against the health risks of sitting down for too long on extended journeys with the UK
Jaguar's advice for reducing negative impacts of sitting in a car include
• Emptying your pockets so you are not sitting on bulky things
• Push your bottom as close to the back of the seat as you can
• Adjusting the back of the seat so your spine and pelvis is straight
• Your thighs should be at rest and you shouldn't feel any pressure points
• Your elbows should be slightly bent when touching the steering wheel
• Your shoulders should be in contact with the seat even when turning the steering wheel
• Your headrest should be the same height as the top of your head.
Back to the future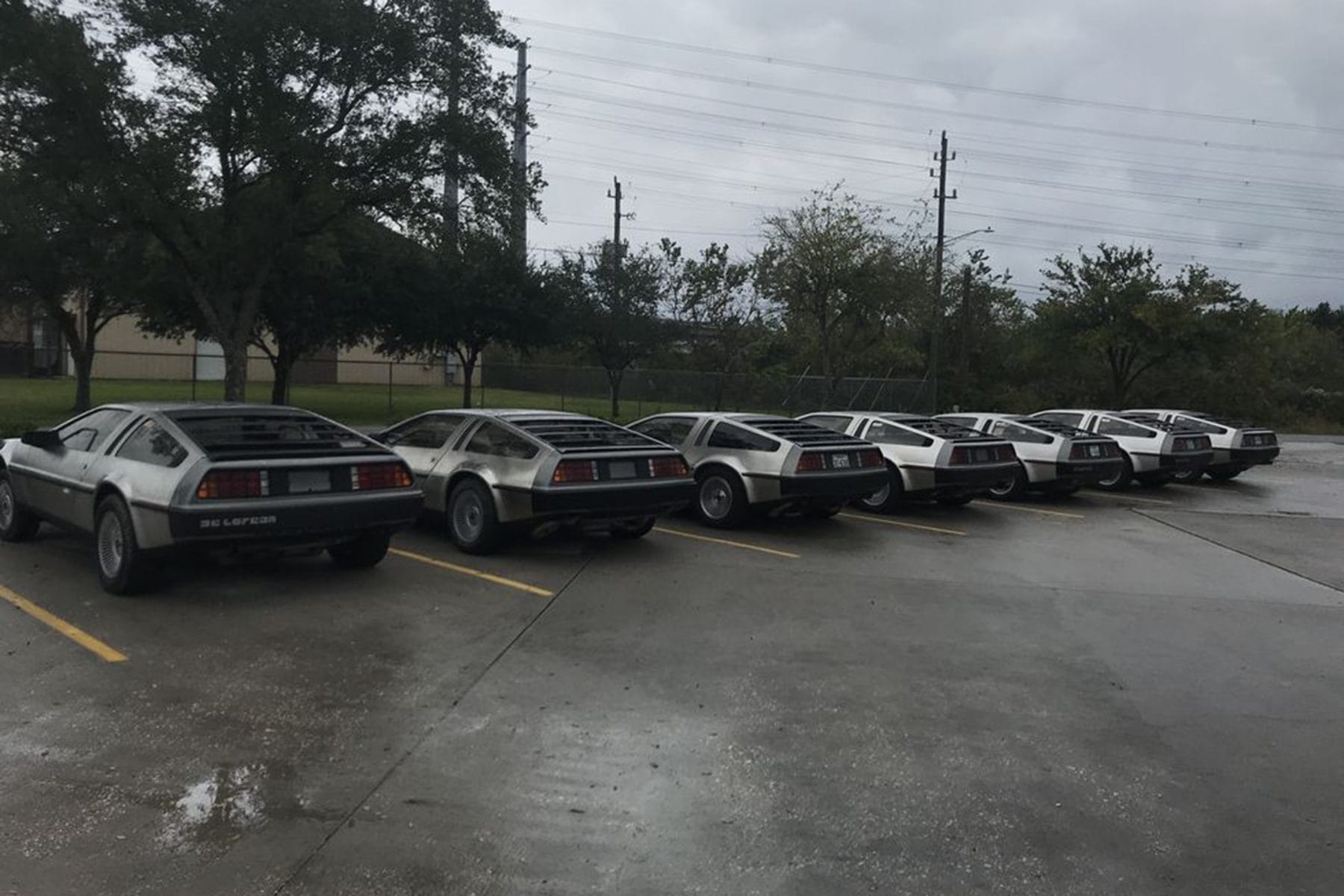 In 2015 America passed the Low Volume Motor Vehicle Manufacturers Act which allows small companies to build 325 cars per year that don't have to conform to modern federal safety regulations.
Consequently the U.S.-based DeLorean Motor Company—owner of the DeLorean brand—announced it would build a limited run of "new" DMC-12s using new and old stock.
It didn't happen then, there were still some regulator things to get done, but they have again announced it might happen soon
These new DMC-12s will likely receive a modern engine making 220-260 kW, with a modern tech interior. It should cost around US$100,000 (nearly $150,000 Australian. The company will likely produce one to two cars a week.
Honk more, wait more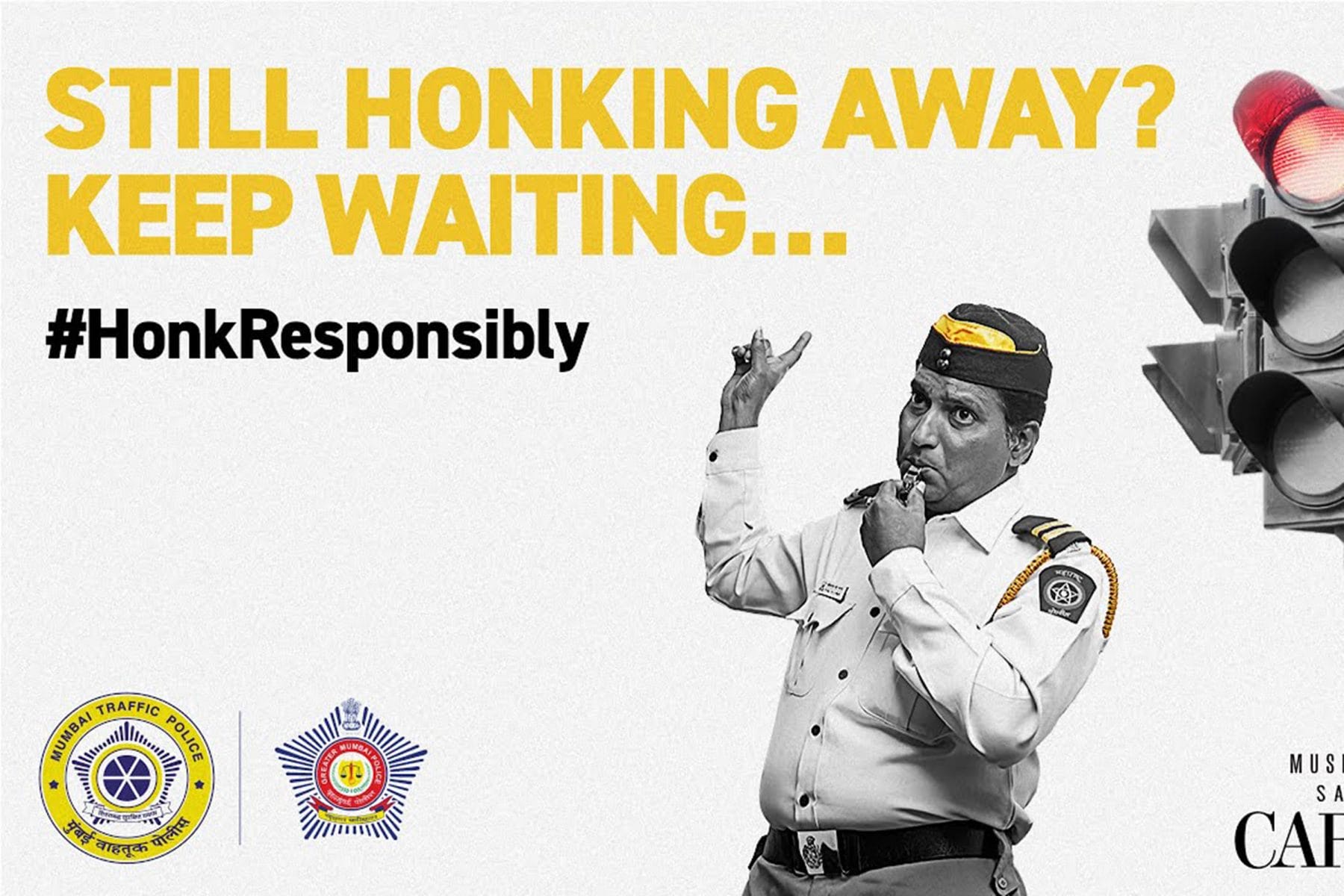 India is a place where using your car horn is part of the everyday culture.
A honk acts as a substitute for mirrors – the passing car toots so that the car being passed doesn't randomly change lanes without looking or a friendly greeting, an angry rebuke or no reason for it whatsoever.
The problem is that the noise is oppressive.
The Mumbai police have come up with a plan.
The have installed decibel meters at a number of intersections around the city, and when the noise from the horns exceeds 85 decibels, it resets the timer for the red light, doubling the wait time and flashing up a message "Honk more, wait more".
Sustainable Transport – more carrots fewer sticks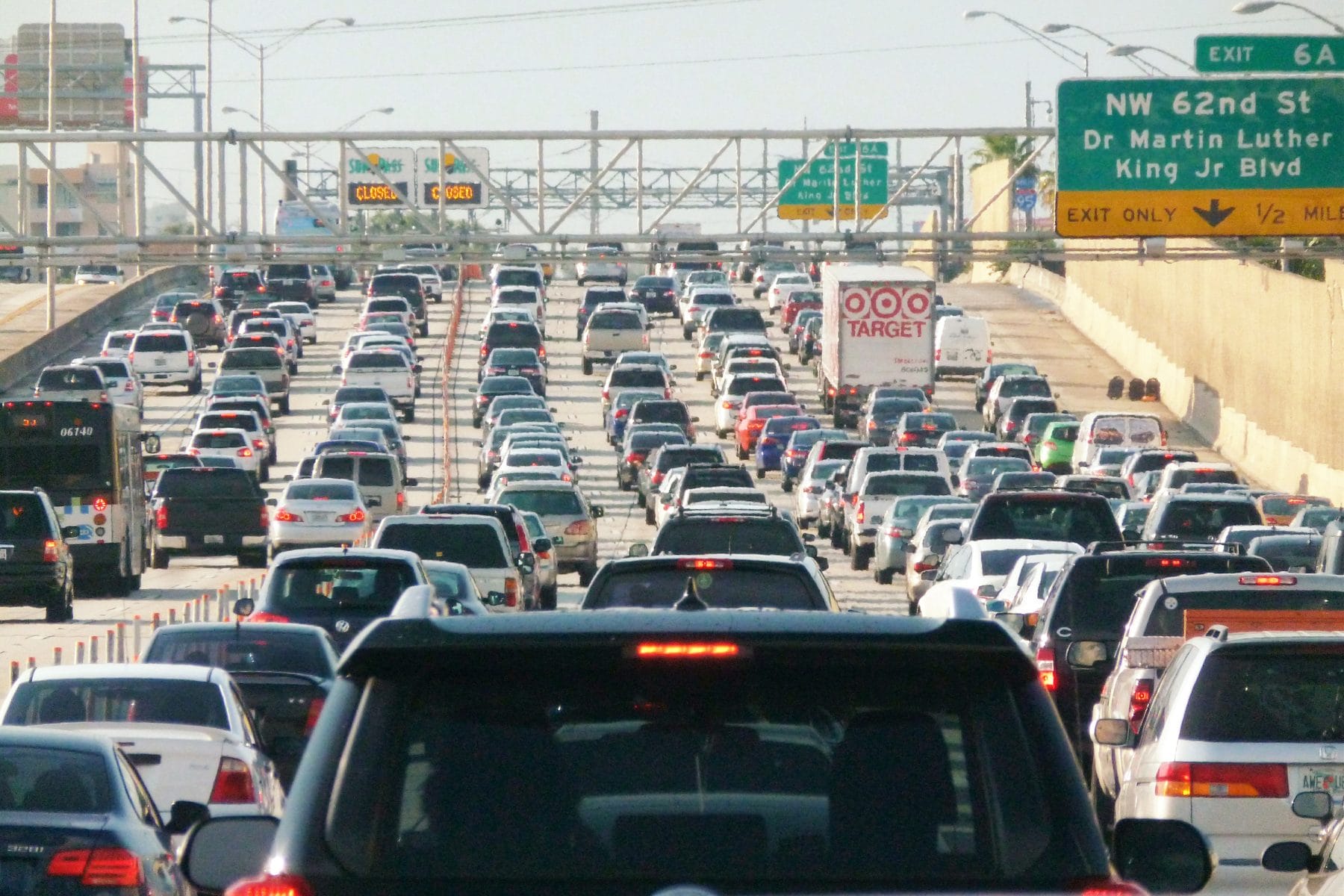 Governments and planners want you to use more sustainable transport and not cause so much congestion. Usually, they lecture the community on what they should be doing (often while being driven around in chauffeured cars).
Rather than the "stick" approach, a number of areas are considering the "carrot" approach: positive incentives to do the right thing.
The recent Super Bowl game was held at Hard Rock Stadium in Miami which has limited bus and no direct rail connections and is surrounded by 140 acres of parking lots, some so remote that a new gondola is under construction to ferry ticket holders to the main entrance.
But Seattle's 72,000-seat Husky Stadium has arranged fare-free public transit on game days, the share of ticket holders arriving by transit increased from 4 percent to 21 percent after the program began in 1984.
San Francisco's newest sports venue is probably the country's premier transit validator. In 2019 the San Francisco Municipal Transportation Agency developed a "transit bundling" program for Chase Center, the 18,000-seat, $1.4 billion arena built for the Golden State Warriors
Of course, culture means different things to different people. In an effort to cut vehicle emissions and boost public transportation, Austria's capital will reward car-free travel with free access to museums and concerts.
You can find more information at Driven Media or previous programs are available as podcasts on iTunes or Spotify. OR our Facebook site OverdriveCity
Originally broadcast 8 February 2020 across Community Broadcasting Association of Australia (CBAA) and Torque Radio affiliated commercial radio channels.