Welcome to Overdrive, a program that ponders the particulars of motoring and transport. I'm David Brown
The times each story appears in the program are noted (mm:ss)
News
Mandatory Autonomous Emergency Braking for Australia starting in 2023 (1:36)
Citroen C4 some hydraulics in the suspension without the complexity (2:48)
Hyundai i30 N – Hot hatch (3:52)
Kia and Hyundai show their green credentials (4:56)
Mercedes' buy-a-race-car initiative (6:05)
Feature Story
Road test of the Honda Accord Hybrid (7:09)
Motoring Minute
Interview
We get more information on Mercedes buy-a-race-car initiative (17:07)
Motoring Minute
Quirky News
And we have a great story on the most elegant use of second-hand wind turbine blades.
Mandatory Autonomous Emergency Braking for Australia starting in 2023
Autonomous emergency braking (AEB) will be mandatory on all new cars from March 1, 2023, and all new vehicles for sale in Australia from March 2025. This is 9 months behind the European time frame.
AEB has been shown to reduce police-reported crashes by 55%, rear-end crashes by 40%, and vehicle occupant trauma by 28%. It is estimated that the new Australian Design rules will save 580 lives and avoid 20,400 serious and 73,340 minor injuries – with a net benefit of $1.9 billion.
Some new vehicles still don't have AEB and some only on their higher specification models.  And not all AEB systems are created equal. The mandate initially only requires a basic system that detects other vehicles not necessarily pedestrians
ANCAP the Australian crash testing organisation says that their latest analysis shows nearly 90 percent of all new vehicles were available with AEB.
Citroen C4 some hydraulics in the suspension without the complexity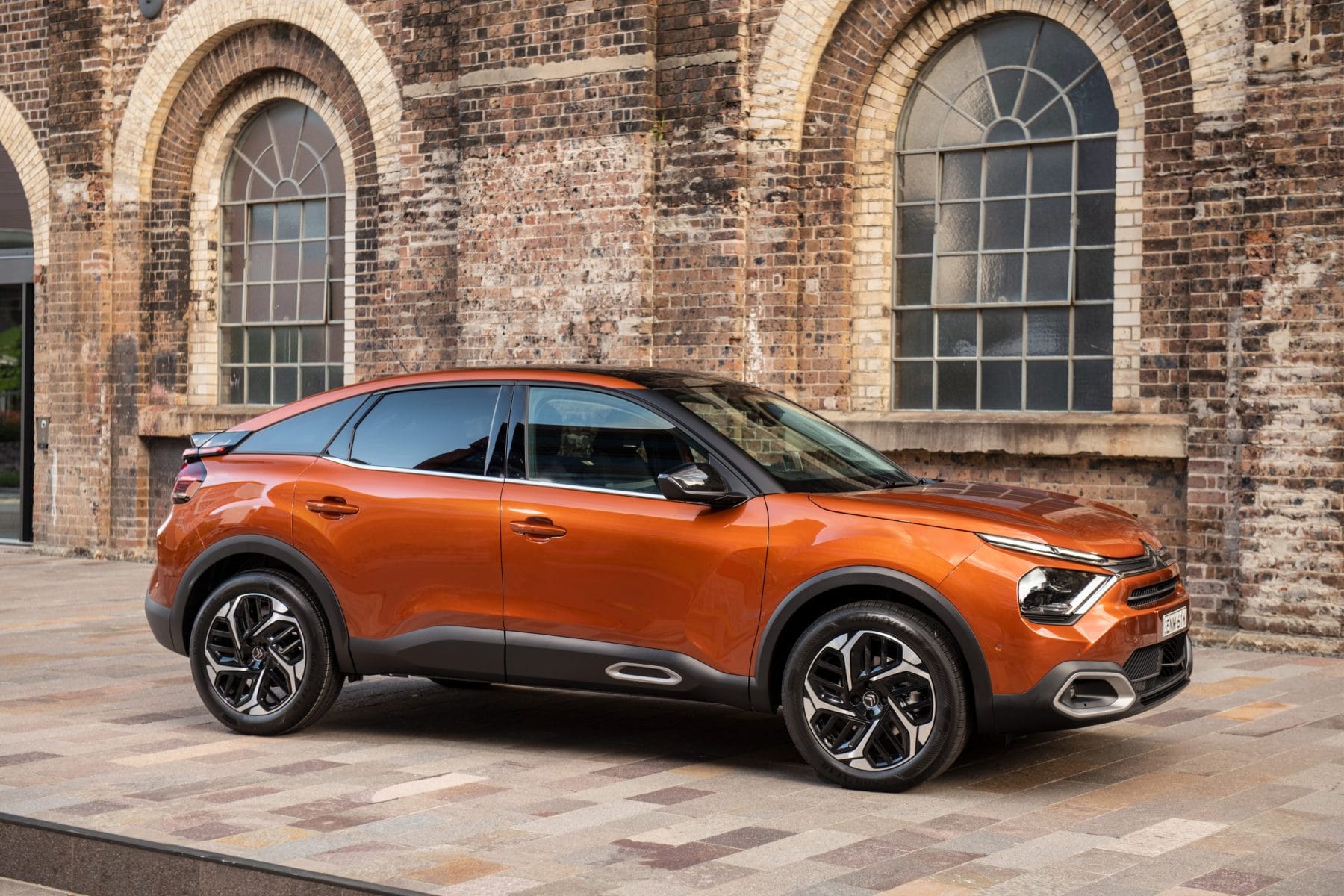 In 1952, Citroen introduced their first vehicle with hydropneumatic, suspension, the Traction Avant 15CV H.
In 1955 the Citroen DS, had a belt-driven, 7-piston hydraulic pump driven by the engine to pressurise hydraulic fluid not only for the suspension, but also the power steering, the brakes, and the gearbox and clutch assembly.
Somewhat complicated and certainly different.
Now Citroen has just launched their latest C4 model in Australia with their Progressive Hydraulic Cushion but it is only part of the suspension, not the whole thing.
In a typical suspension the springs and shock absorbers work together to dampen the impacts but it you reach the limit it is a hard thump on a pretty solid rubber stopper. We often called that bottoming out.
The C4 Citroen adds an extra hydraulic stop, so that, at the extremities, you get an extra effort to cushion the effect.
Hyundai I30 N hot hatch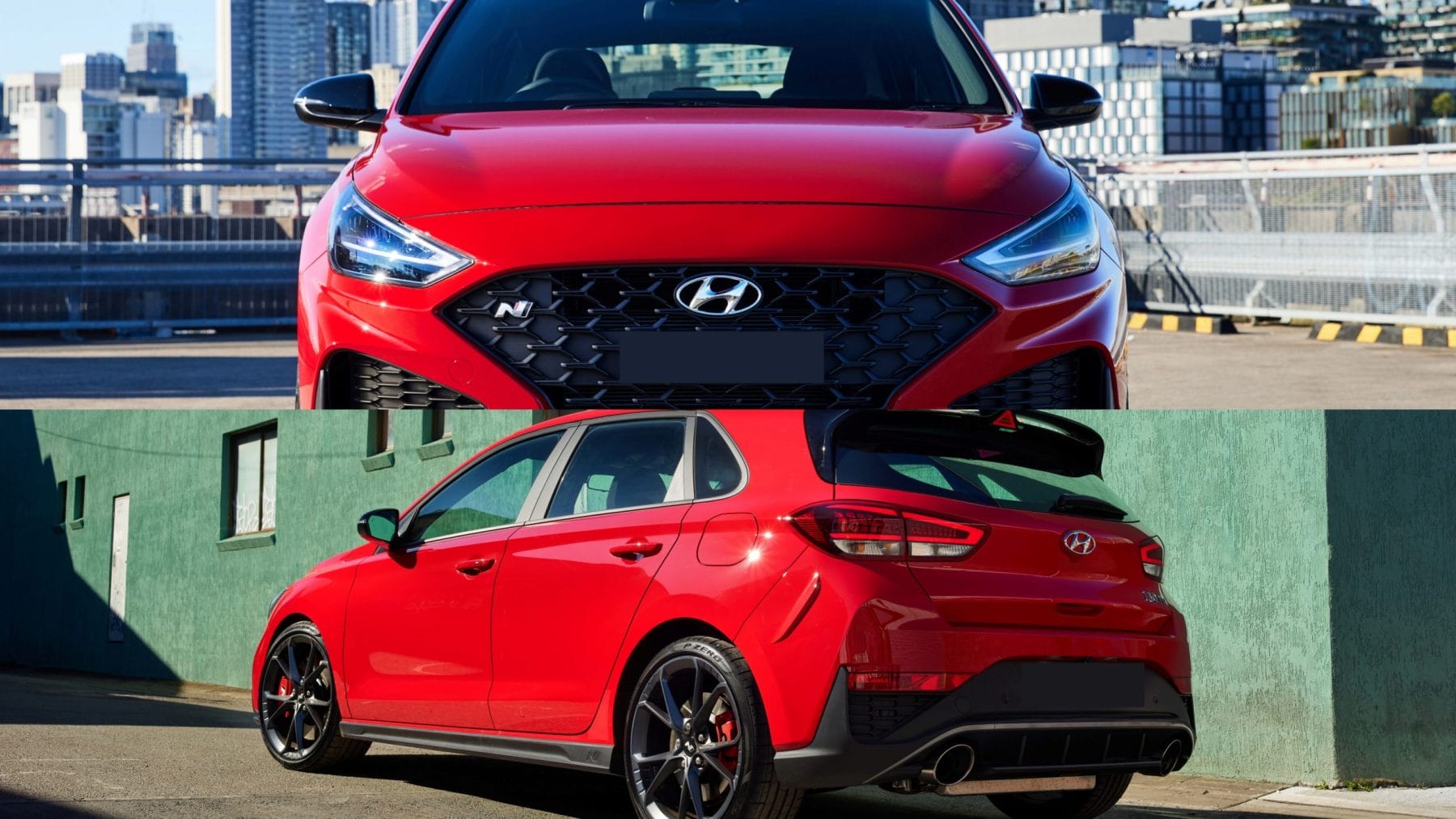 When Hyundai adds the letter N to the model name it means it is the performance version.
The i30 N hatch releases in the second half of this year adds a hot hatch to the once-dominant category that includes cars such as the Toyota Corolla.
Hyundai will soon release their small SUV KONA N, the smaller and lighter i20 N which has received rave reviews overseas, and their i30 N Sedan
The i30 has 206 kW of power and nearly 400 Nm of torque.
It comes with an all-new 8-speed dual wet-clutch transmission or a 6-speed manual which is actually slower in acceleration and uses more fuel.
Inside it has a large 10.25-inch infotainment screen although there is no heads-up display for the driver.
Hyundai has called it racetrack-capable and it would certainly do well on a track day.
It is priced from $44,500 plus on-road costs.
Kia and Hyundai show their green credentials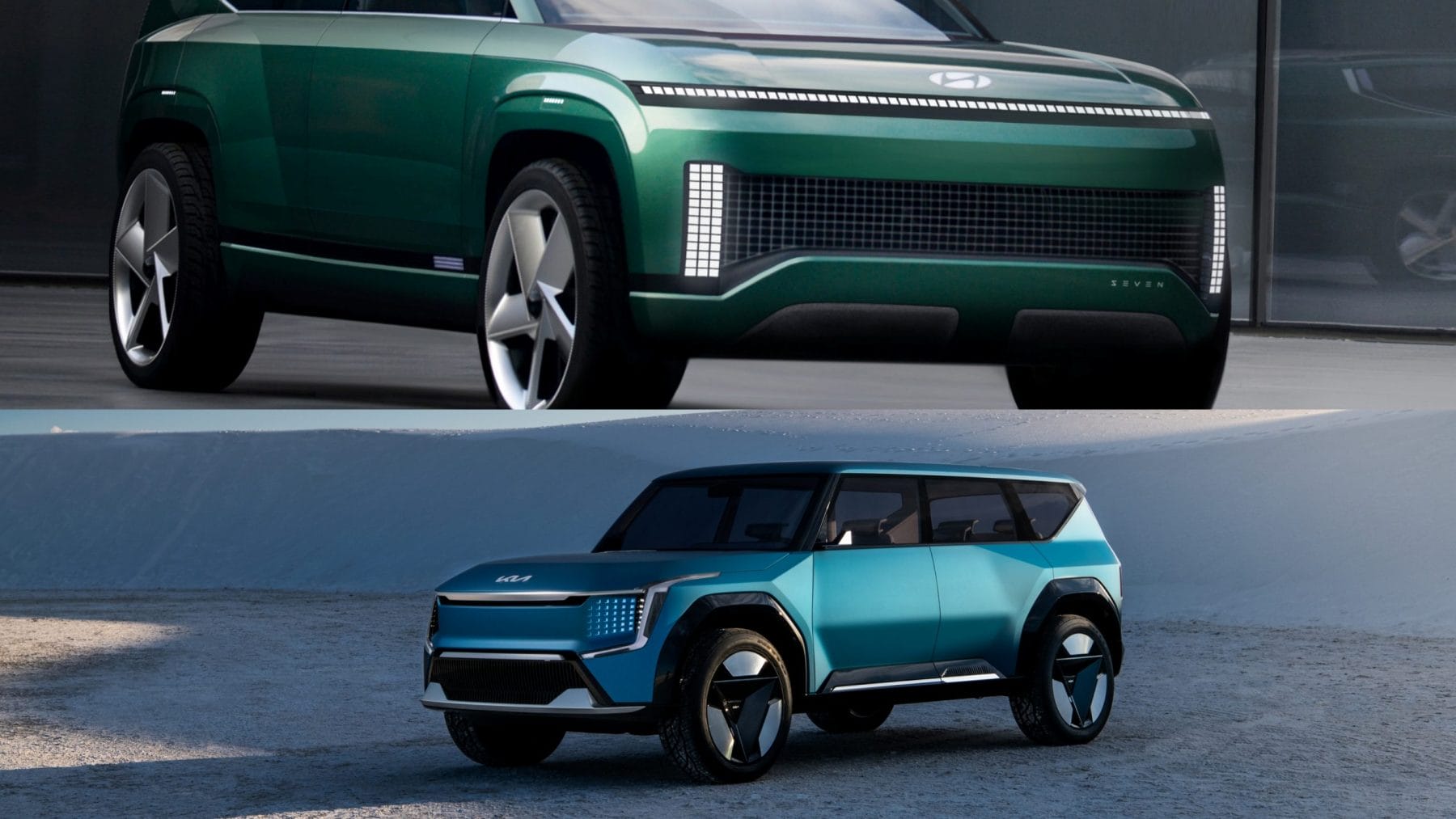 Although Kia and Hyundai are all part of the Hyundai Motor Group, they are separate organisations and keen competitors
They are both now going hammer and tongs to announce new electrification models
Having just launched the EV6, Kia has displayed their EV9 concept electric SUV at AutoMobility LA.
They say the philosophy is based on five key design pillars: 'Bold for Nature', 'Joy for Reason', 'Power to Progress', 'Technology for Life', and 'Tension for Serenity'
Sounds like the marketing brochure for a company offering self-help retreats.
Perhaps the biggest dimension that they are proud of is the 27-inch ultra-wide display which they say connects the real world to the virtual one.
Not to be left behind Hyundai has showcased its SEVEN concept at the show. The striking feature is the side entrance that opens up like French doors with no B pillar to get in the way. It has a target range of 480 kms.
Mercedes and Triple Eight Engineering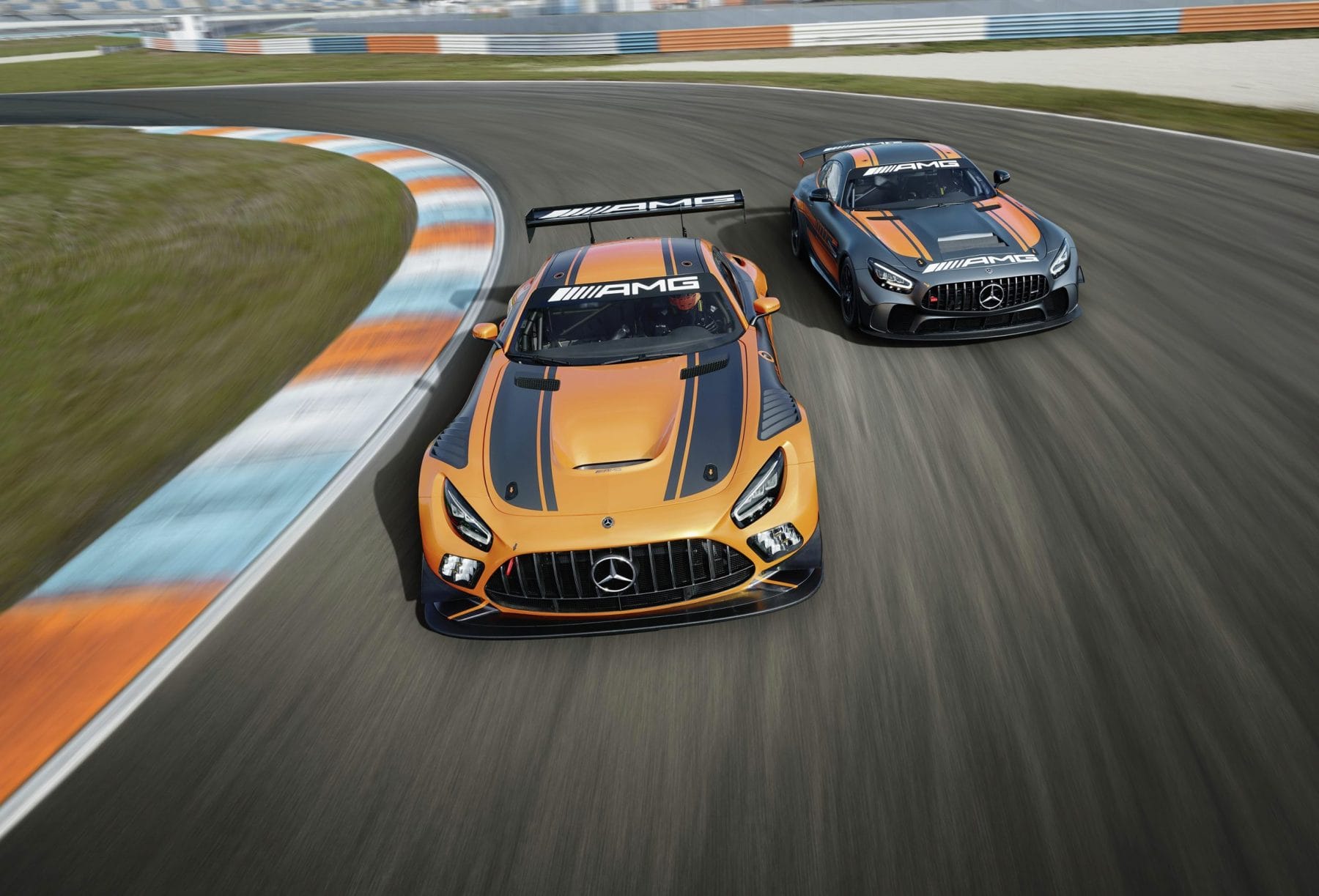 Modern cars typically have improved handling and more horsepower. More than enough to exceed speed limits.
Mercedes Benz' performance brand AMG offers race days and now, in partnership with Triple Eight Race engineering offers a more manageable way to buy a full race car. Jerry Stamoulis from Mercedes Australia puts this in perspective
With the increase in AMG, sales are now 30 percent of our total volume are AMG vehicles and the more AMG vehicles we sell, the more participants we have at our track days. And some of our customers are on their April 10th AMG over the past 20 odd years. And as they graduate through the ranks of our normal driving academy, they want more and they're lured in by some of the best racetracks in the world that we have in our own backyard, such as Bathurst and Phillip Island.
You can find more information at Driven Media or previous programs are available as podcasts on iTunes or Spotify. OR our Facebook site OverdriveCity
Originally broadcast 20 October 2021  across Community Broadcasting Association of Australia (CBAA) and Torque Radio affiliated commercial radio channels and has a weekly audience of over 450,000.