Welcome to Overdrive, a program that ponders the particulars of motoring and transport. Lets start with the news.
News
New Yaris Overview (1:34)
New Yaris Safety (2:49)
New Yaris Engines (3:46)
Kia introduces all-new carnival, offering unrivalled style, space and comfort (4:53)
How many litres of petrol can you buy with one Australian salary (5:56)
Interview
Terry Thompson gives us an update of the historic classic event and the 70th anniversary of a great Jaguar (7:02)
Feedback
Comments from our listeners on Facebook and the latest videos we have put on Youtube (14:03)
Interview
Michael Pachota the General Manager for Suzuki in Australia gives us some great background to what they are doing to get ahead in this difficult market (16:36).
Click on picture to listen to program
The New Toyota Yaris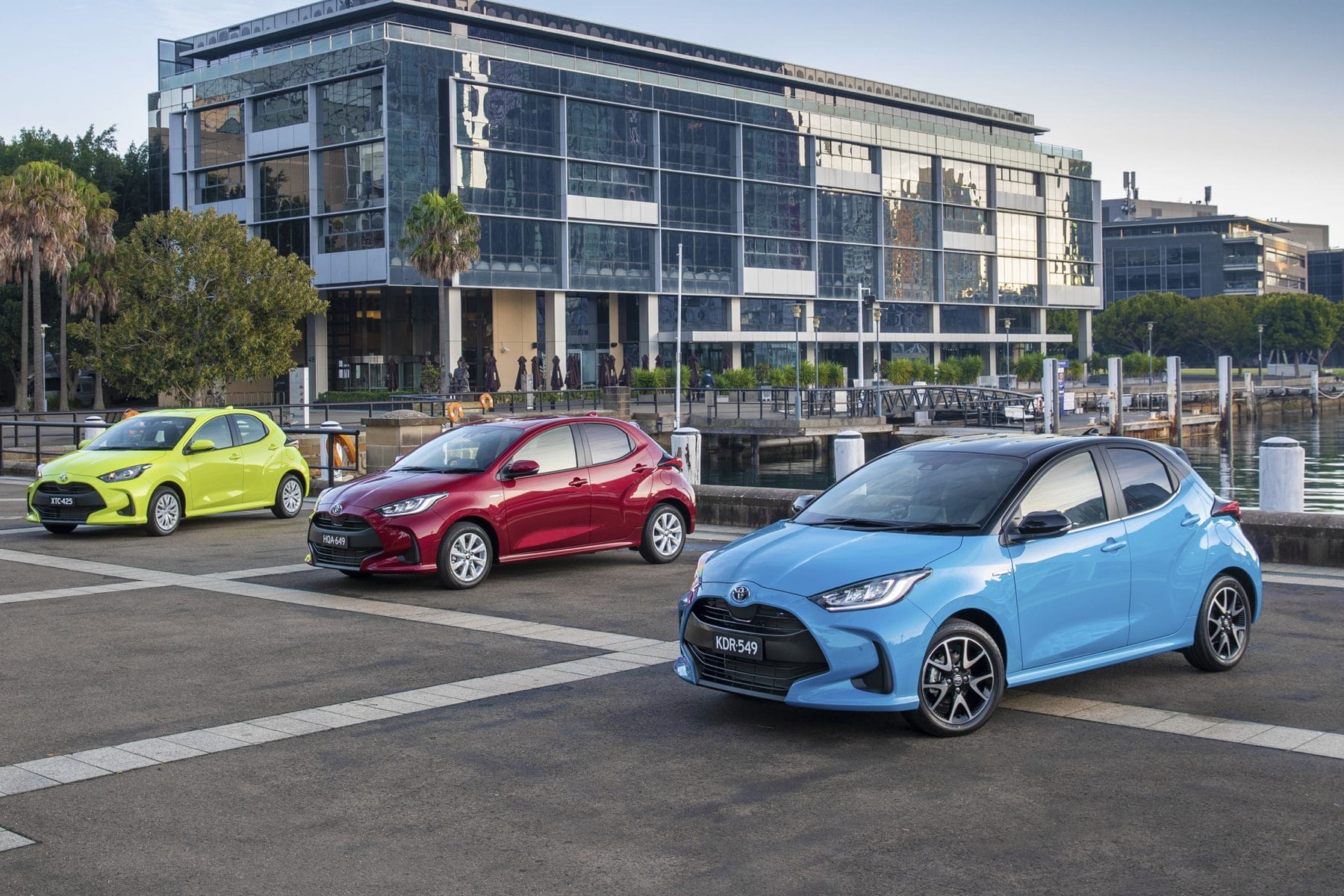 With great fanfare Toyota has introduced it new Yaris in the light car class
It's slightly shorter and lower than the previous model
They are powered by a new three-cylinder engine which is not tiny at 1.5 litre capacity
Improved fuel efficiency including a hybrid option that is rated at just 3.3 litres per 100 kms
Safety features are really quite stunning. There's automatic Emergency Braking, 8 airbags and system to detect turning traffic, pedestrians and in the day time cyclists
Assistance features include adaptive cruise control as standard in all models.  Not even the new Audi A4/A5 models have that.
But it comes at a price
The base model is $22,130 plus on roads and that's a manual. That's only some $1,700 below an entry level Corolla
CVT automatic is a reasonable $1,500 extra
Top of the line ZR Hybrid CVT $32,100 plus on roads
Toyota Yaris – Safety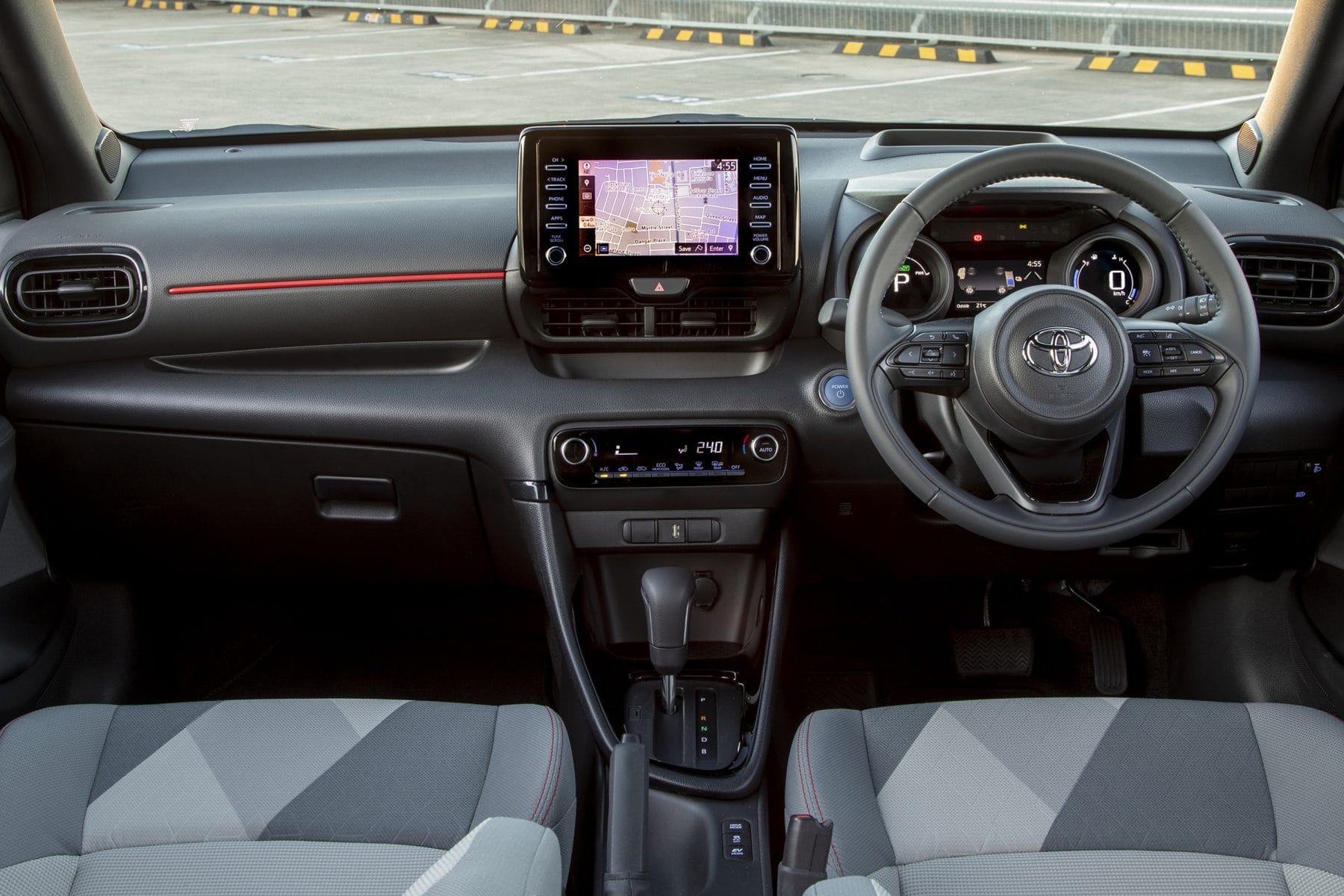 Toyota has packed their new Yaris little car with considerable prevention and protection features in their quest to have the safest car in this segment.
The big sales performers have been the lower priced, lower spec cars such as the MG and the Suzuki Baleno
Toyota is betting on safety and resale value. Part of their thinking is that when you come to sell the car, it will still have a lot of equipment that everyone will then expect
Eight airbags including a first in class centre airbag between the front occupants,  to prevent body and head clashes in an accident.
Autonomous emergency braking, active cruise control, automatic high beam, lane departure assist, detecting danger of turning vehicles or pedestrians and detecting speed signs to name just some
Blind spot detection is only on the top model but there's a lot to help you stay safe.
Toyota Yaris – Engine and Efficiency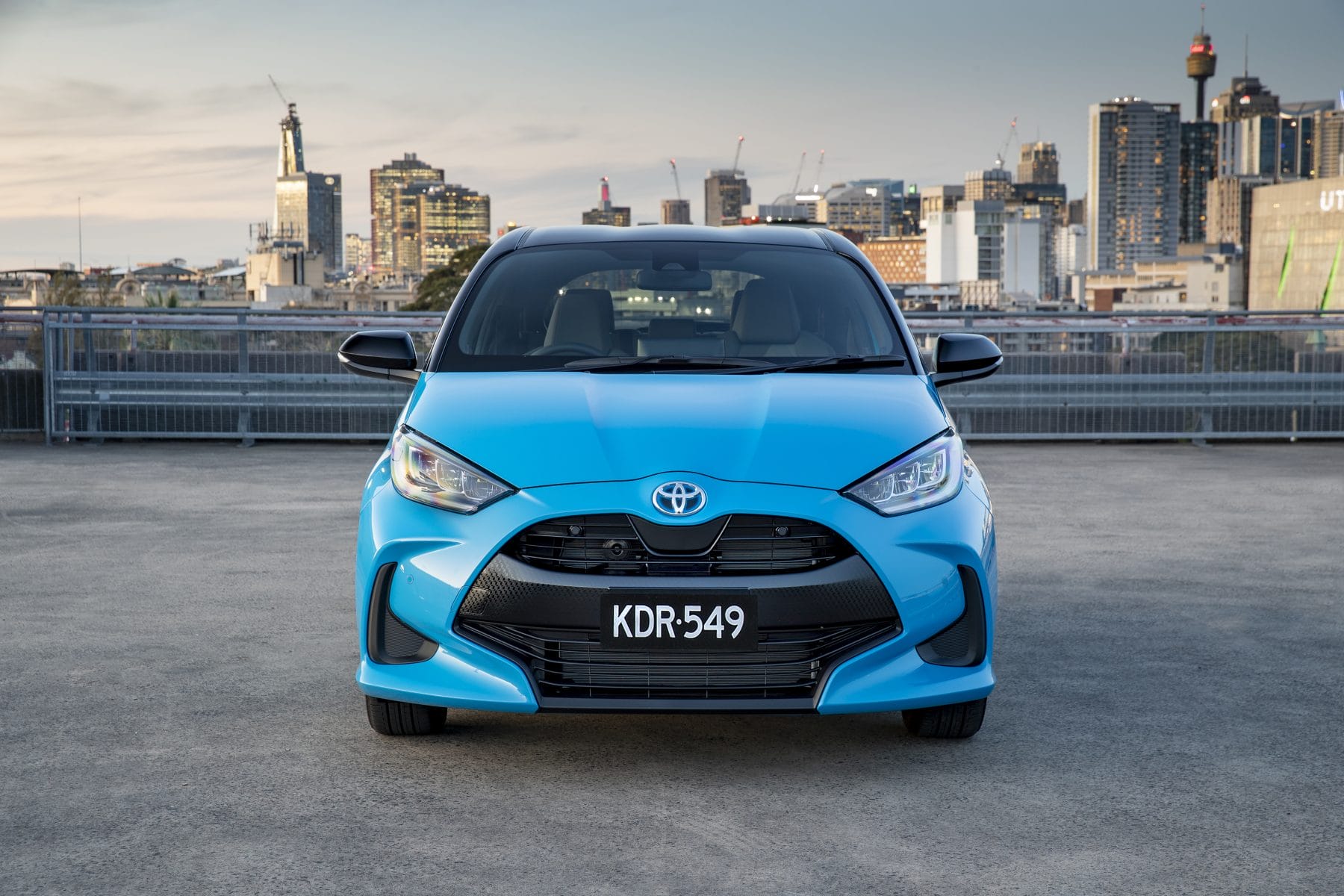 The new Toyota Yaris now have three-cylinder engines.
A number of manufacturers have produced three cylinders, 1 litre turbocharged engines. Some research has shown that typically these engines have real fuel consumption figures that are significantly higher than the rated figure from the laboratory.
Toyota's engine is bigger 1.5 litres but not turboed.
The engine has 88kW a gain of 10 per cent and 2.7 per cent more torque. It is rated at 5.4 litres/100km for the manual and even better 4.9 litres/100km for the CVT.
The hybrid option, which is not available in the base model, uses a slightly detuned engine plus the electric motor to give a similar total power. Fuel consumption is rated at just 3.3 l/100km.
Hybrid powertrains now account for 24% of all new Toyota sales in Australia.
Kia introduces all-new Carnival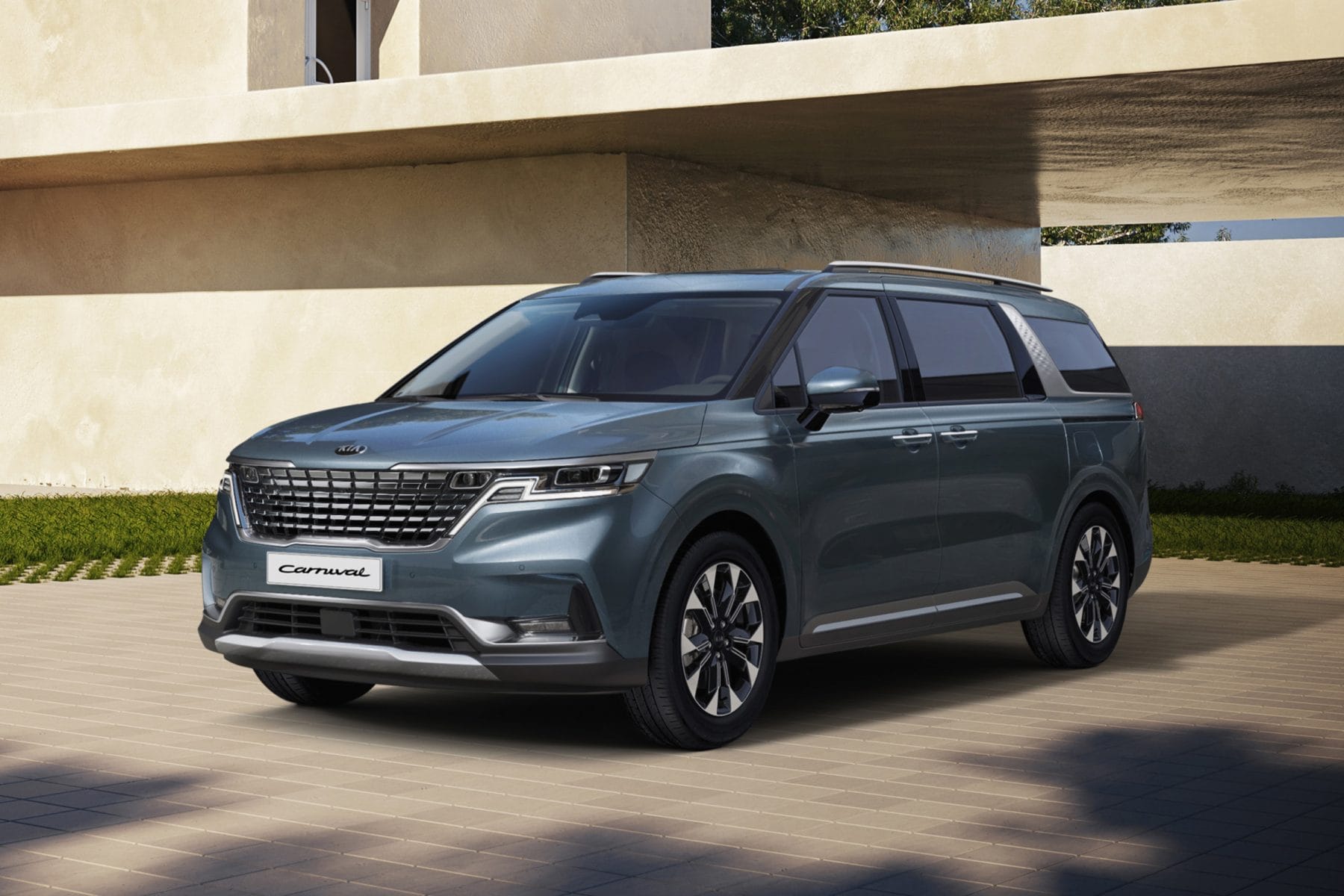 One of our favourite, practical vehicles,  especially if you have a large family is the Kia Carnival.
It already dominates its segment in Australia with nearly 60% of all people mover sales.
Now Kia has just shown the world its fourth-generation model.
It's better looking and has some bling features
On the outside it has a longer nose to look less like a van and you can get up to 19 inch wheels.
The 'Premium Relaxation Seat' for second-row occupants, has an adjustable back-, arm- and leg-rests.
There is now a high-tech twin digital display providing a panorama of information on a 12.3-inch digital driver instrument cluster and 12.3-inch touchscreen infotainment and navigation system under a single seamless piece of glass.
And you can option up to a 216Kw V6 engine.
Australian sales are planned to commence during Q4 this year
How cheap do you think petrol is in Australia?
Petrol Index 2020 how many litres of petrol can you buy with one Australian salary
According to research by Picodi, Malaysia has the cheapest petrol at 53 cents a litre in our currency. In Australia its $1.26 a litre while the dearest was Hong Kong at $3.10.
But cheap petrol means little if you have poor wages. The ratio of average wage to petrol price sees Australia on top, in our region.
Compared to the whole world, however, it is the Persian Gulf countries where people are in the best position to buy petrol.
The research is not clear over what period they have calculated the numbers but they say an average Australia wage can buy 4,288 litres of petrol, Saudi Arabia it is 8,200 and in last place, Cuba it's just 28 litres.
Cuba is well below countries such as Zambia where 219 litres can be purchase on an average wage.
You can find more information at Driven Media or previous programs are available as podcasts on iTunes or Spotify. OR our Facebook site OverdriveCity
Originally broadcast 22 August 2020 across Community Broadcasting Association of Australia (CBAA) and Torque Radio affiliated commercial radio channels and has a weekly audience of over 400,000.