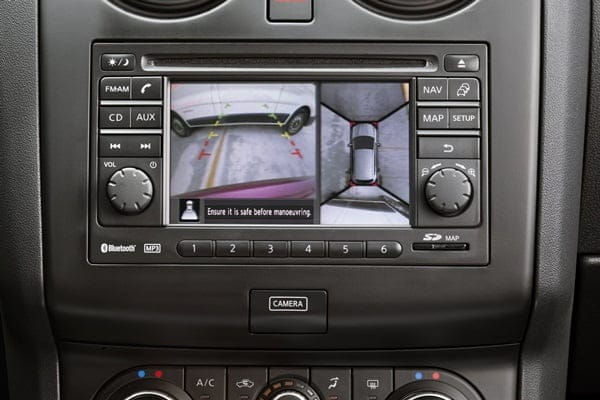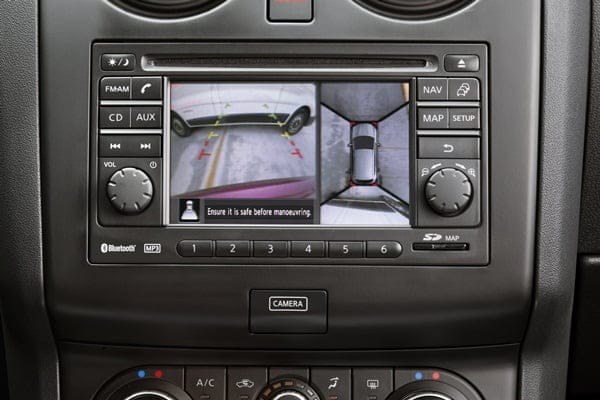 Nissan is bringing the latest in safety technology into the mainstream by introducing Around View Monitor to its DUALIS and X-TRAIL models.
The DUALIS Ti-L and X-TRAIL Ti (petrol) and TL (diesel) model variants will now come fitted with Around View Monitor, a technology that makes parking easier and enhances rear vision for safety.
Nissan is bringing the technological innovation of Around View Monitor to cars priced under $50,000. Until now this technology has usually featured on more expensive luxury vehicles.
Using 4 separate cameras, the monitor displays an image of the vehicle from above. This helps the driver to visually confirm the vehicle's relation to the lines around the parking space, the kerbside as well as surrounding parked cars.
"Nissan prides itself on being able to introduce the latest technological and safety innovations into the volume market and Around View Monitor is the latest example of this," said Nissan Australia CEO Bill Peffer.
The system has been designed to be easy-to-see, easy-to-use, and easy-to-understand.
Easy-to-understand
– The birds-eye view makes it easy for the driver to position the vehicle for parallel parking. The front/rear view enables the driver to simultaneously confirm the front or rear of the vehicle.
– Information of the sonars, equipped on the vehicle corners for camera assistance, are shown on the display in an easy-to-understand way.
Easy-to-use
– By displaying the rear view and front-side view simultaneously, the driver can easily confirm the two most worrisome areas; the rear and front assist side of the vehicle. (right image)
Easy-to-see
– The super-wide angle/high resolution camera creates a clear image after conversion to show the virtual image