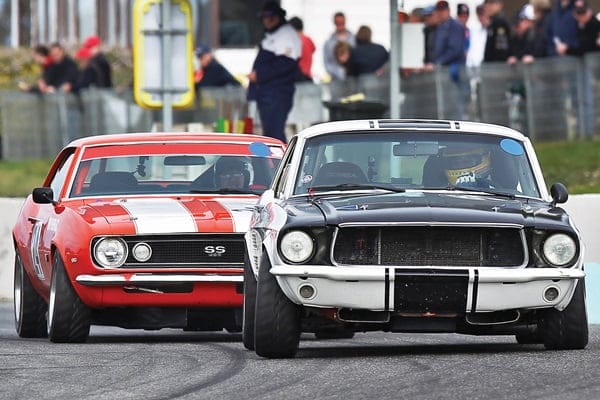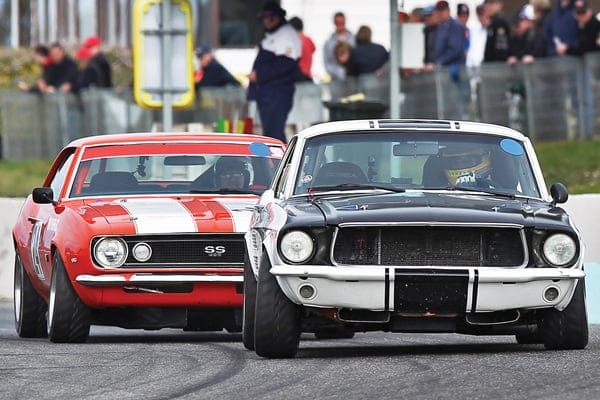 Touring Car Devotees of the Brock, Moffat, Bond and Geoghegan eras will be able to journey back in time to see tin-top racing as it used to be in the third annual 'Festival of Speed' staged at Winton Raceway's long circuit.
All the famous marques from this era will feature at the meeting – from the early Falcon GTs and Monaros, to Mustangs, Camaros, nimble Toranas and thundering A9Xs, to the turbo cars of the eighties.
Touring Car legend, Murray Carter will be the event's Patron.
Held over the August 11-12 weekend, the 'Festival of Speed' promises to be the biggest and most spectacular 'Festival' yet, with an expected entry of 250 historic racing and display cars worth many millions of dollars.
Organised by the Victorian Historic Racing register (VHRR) and again supported by Shannons, one of the highlights for the weekend will be the 'Rose City Touring Car Trophy' race for historic tourers from the 1950s to 1972.
It will also feature a 'Top Ten shoot-out' for grid positions, followed by a 25-lap race with a mandatory pit stop.
The other touring car feature race is a planned Group C & A 'Trophy Race' for touring cars from early '70s to the early '90s. Entry in this event will be restricted to genuine Australian touring cars with authenticated racing pedigrees. Some of these historic warhorses are valued up to half a million dollars apiece.
The Festival's Race Committee Chairman, Ian Ross, said the continuing competitor growth and spectator interest in historic racing was being mirrored by Winton's Festival.
"Research has shown that people from all Victoria and New South Wales came to the last Festival and, as the event is becoming larger and better known, spectator numbers are expected to increase," said Ross.
The meeting will also feature the very popular Group S sports and GT cars, including the fast and spectacular Corvettes, Shelbys and Pantera V8s that again will be challenged by a posse of Porsches.
"With the first two 'Festivals' attracting grids of up to 220 cars, the expectation is that this year's event will see a larger field approaching 250 entrants. So far competitor interest has been very encouraging," said Ross."
As well as the full race program, the ever-popular Division One and Two Regularity is on the event's agenda, plus events for MGs, sports cars, Formula Fords and other open wheeler racers, including Formula Atlantic and Formula 2.
Once again the Festival will form part of the VHRR's annual championship, which includes the famous Phillip Island classic and Sandown Historic events.
Categories for the 2012 Festival will be:
Division One regularity and invited cars.
Division Two regularity and invited cars (including race cars with no log books).
Group SA, SB.
Group SC.
Group N over 3 litres and invited cars.
Group N under 3 litres.
Group M, O Sports and racing plus Formula Vs.
Group J. K. Lb.
MGs.
Formula Ford Fa, Fb, & Fc.
Group C & A.
Entries for the Festival will officially open in May.