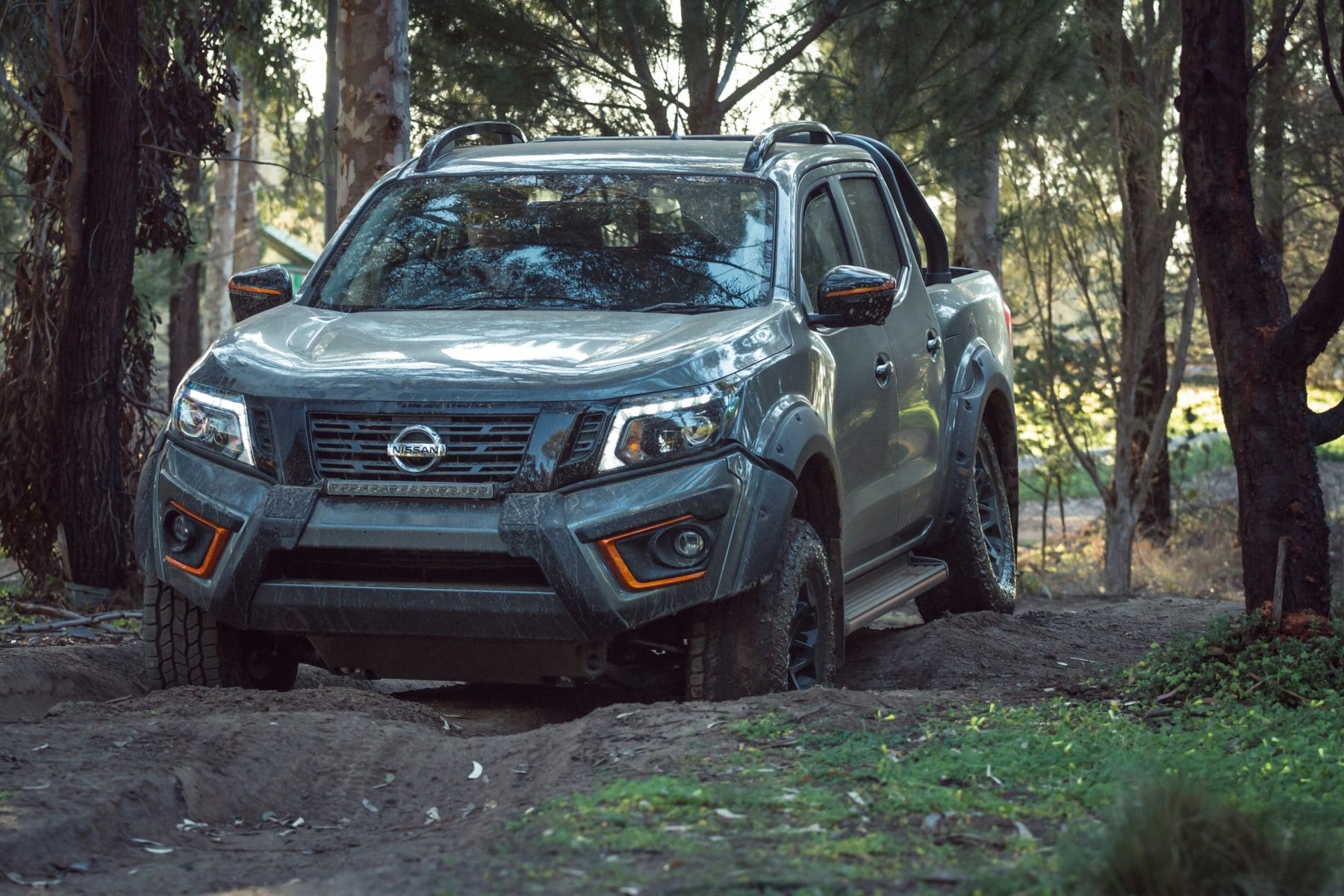 Nissan has released the Navara N-TREK Warrior to compete in the premium end of the dual cab 4WD Ute market. It sits alongside the likes of the Toyota HiLux Rugged X, VW Amarok 580 Ultimate, Ford Ranger Raptor, and HSV Colorado Sport Cat.
There are however some important differences between the Navara N-TREK Warrior and these vehicles and you need to know what they are.
Design specifications
Even amongst Utes there are sometimes subtle and sometime glaring differences. Often when a manufacturer modifies or makes additions to the vehicle they simply shift the parameters of what the vehicle is all about. Modifications are sometimes It's aimed at better 4WD performance while compromising on road ride and handling, or provides a softer bitumen ride, but at the expense of off road robustness.
The Nissan Navara N-TREK Warrior has aimed to widen the spectrum of applicable parameters.
It's primarily aimed at providing greatly improved all terrain performance while also enhancing on road ride and handling. Normally those two things are almost mutually exclusive.
The other key factor is that the development and testing is all done here in Australia. Modifications designed specifically for our unique market conditions.
"The Nissan Navara N-TREK Warrior has been designed, re-engineered and tested in Australia for Australian conditions and Australian drivers," says Stephen Lester, managing director of Nissan Australia.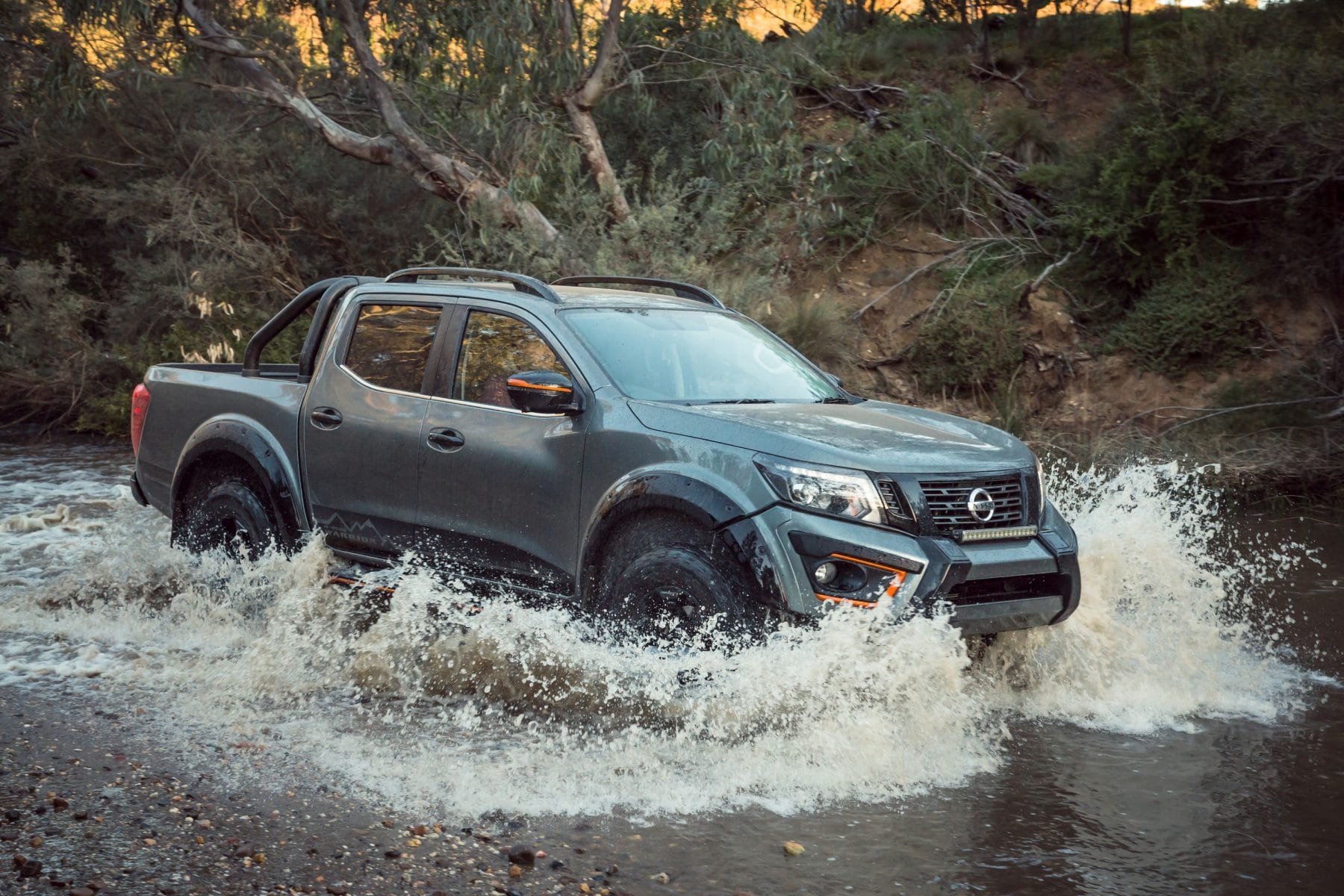 What are the changes?
The N-TREK Warrior starts out as the binged up Navara N-TREK which has as a base the ST-X.
From there Premcar has added the following:
Hoopless, body-coloured steel bullbar
3mm Stainless Steel Front Underbody Protection
Total 40mm increase in ride height thanks to off-road capable springs and dampers (delivering 15mm increase) coupled with Cooper Discoverer AT3 All-Terrain tyres (increased by a further 25mm)
Ground clearance 268mm, with improved approach angle of 35-degrees and widened track of 1600mm
Integrated 470mm LED light bar
Unique 17-inch black alloy wheels (downsized from N-TREK 18-inch alloy wheels to accommodate larger, off-road tyres)
Unique Towbar cross member (The towbar has been re-engineered to fit the full-size spare wheel and accommodate increased ride height)
Matching full size spare wheel and tyre (with underbody accommodations to aid spare wheel fitment)
Dark orange accented fog lamp bezel with integrated "bark buster"
"Navara" tailgate decal
N-TREK Warrior decal package
N-TREK Warrior embroidered front headrest
Dark orange accented floor mats
Unique plastic components specific to N-TREK Warrior

How does it perform?
Over a day and a half of driving on the launch we tested the Warrior in all sorts of conditions, from normal tarmac driving, to forest trails, steep rocky and gutted tracks, corrugations, gravel roads and more.
The Navara ST-X 4WD Dual Cab Ute is one of our favourites as it manages to find a good balance between the competing needs of on road and off road driving. It's a good steady robust performer.
The Navara N-TREK Warrior is better in every aspect, and not by a touch, its stunningly better.
The key here is integration of all aspects with each other. The Warrior isn't simply another Ute that has had extras added.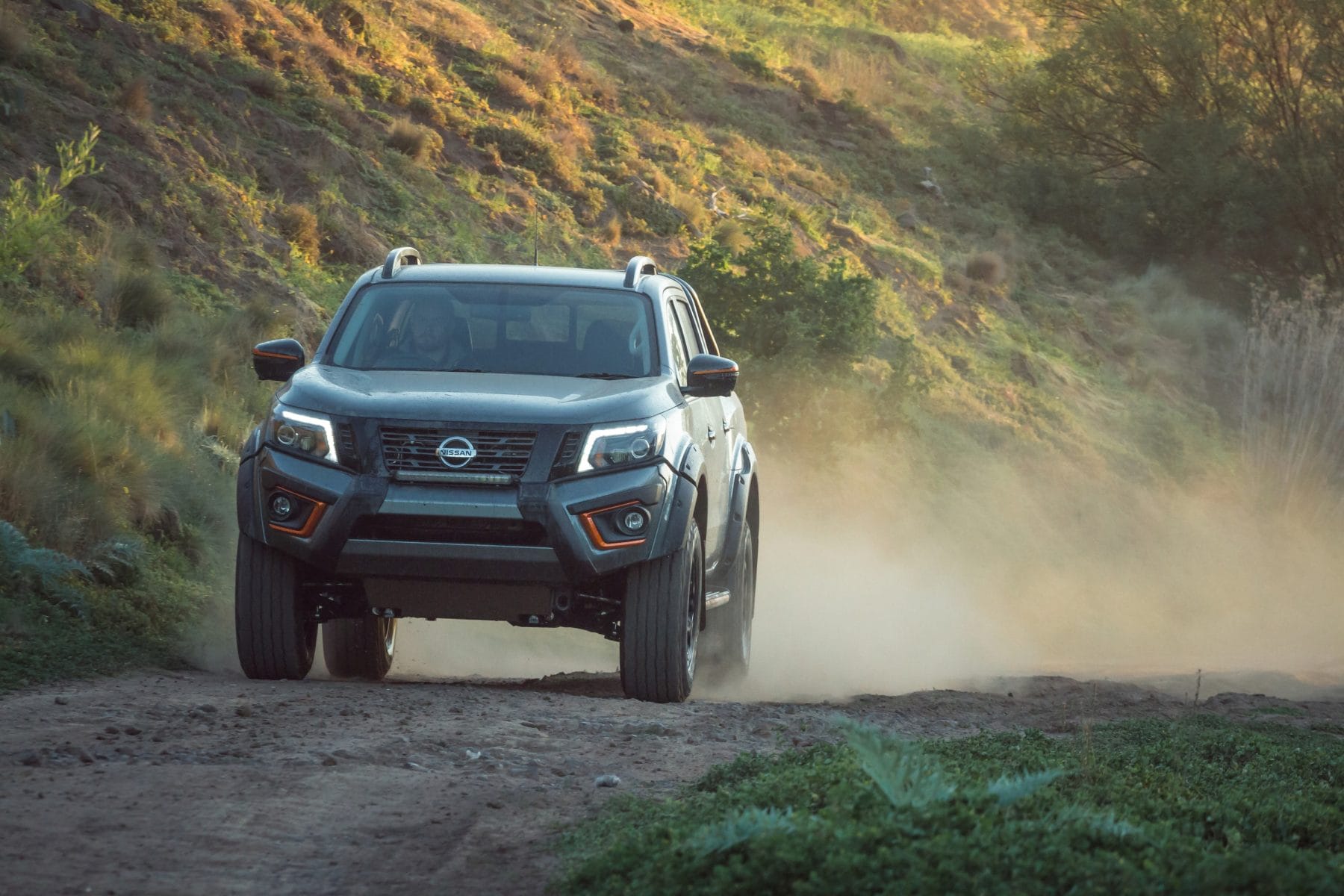 The design integration means that every aspect that has been added not only performs the required task, but doesn't detract from a number of others. It's an overall net gain for the vehicle.
As an example, the retuned suspension and tyre combination not only improves wheel articulation, ground clearance and ride and handling on rough surfaces, it detracts nothing from the bitumen performance as well. That is a tough ask. That is what Premcar set out to do, to widen the parameters of performance and not simply shift them.
There are no changes to the engine and transmission or towing capacity to a standard Navara ST-X.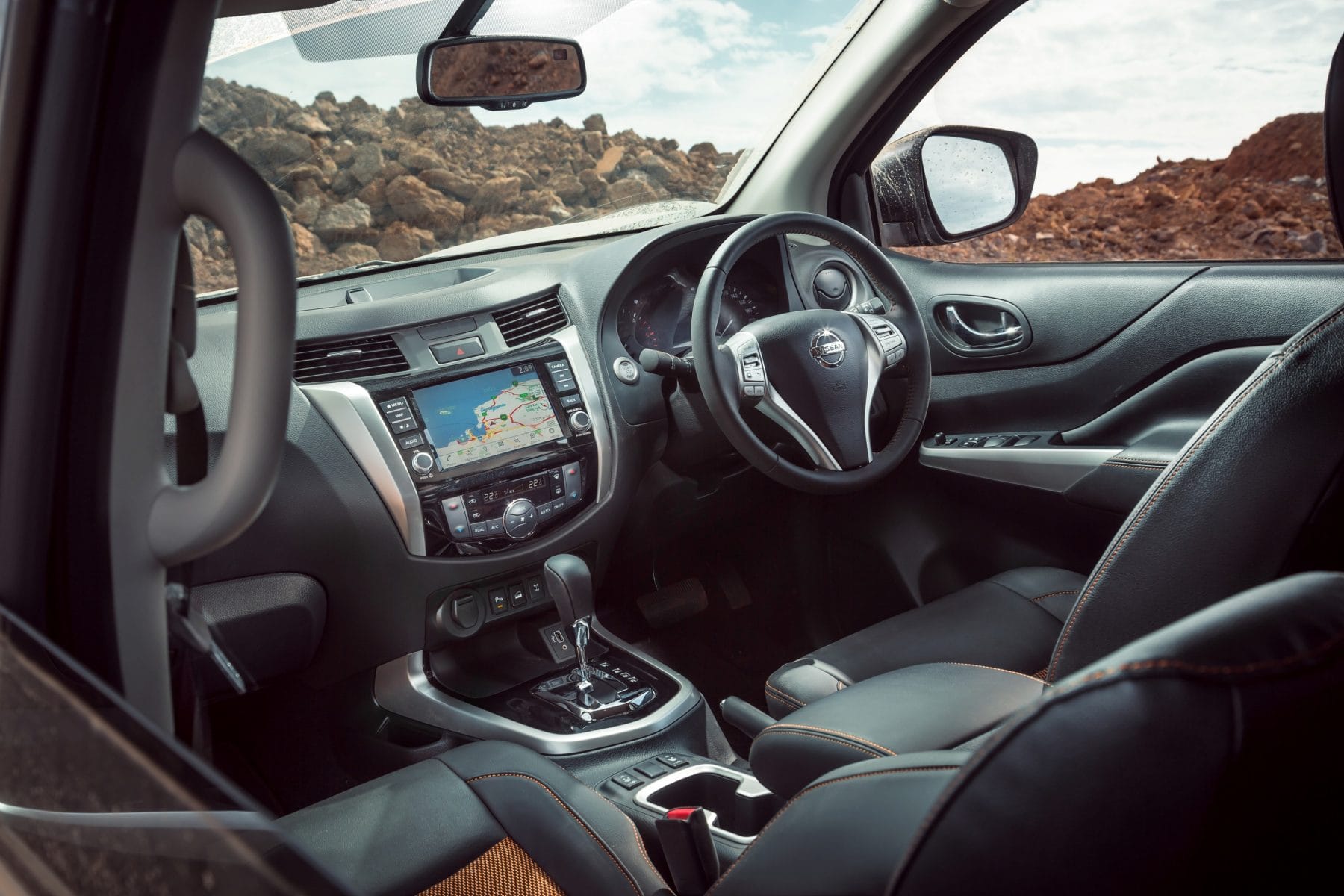 Australian input from Premcar
Premcar is a highly skilled product development and engineering consultancy with a proven track record of product delivery and performance. Premcar is also a highly regarded low volume vehicle manufacturer that meets or exceeds the toughest OEM standards. Think Ford and their FPV.
Established by Prodrive UK in 1996, the current owners took over in 2012 changing the company name to Premcar. The owners have been with the company through all of its history of engineering excellence.
Premcar was chosen by Nissan as it was able to develop a unique vehicle package that was specific to Australian market usage profile and had the experience to undertake local re-engineering, testing and tuning program suited to Australian conditions.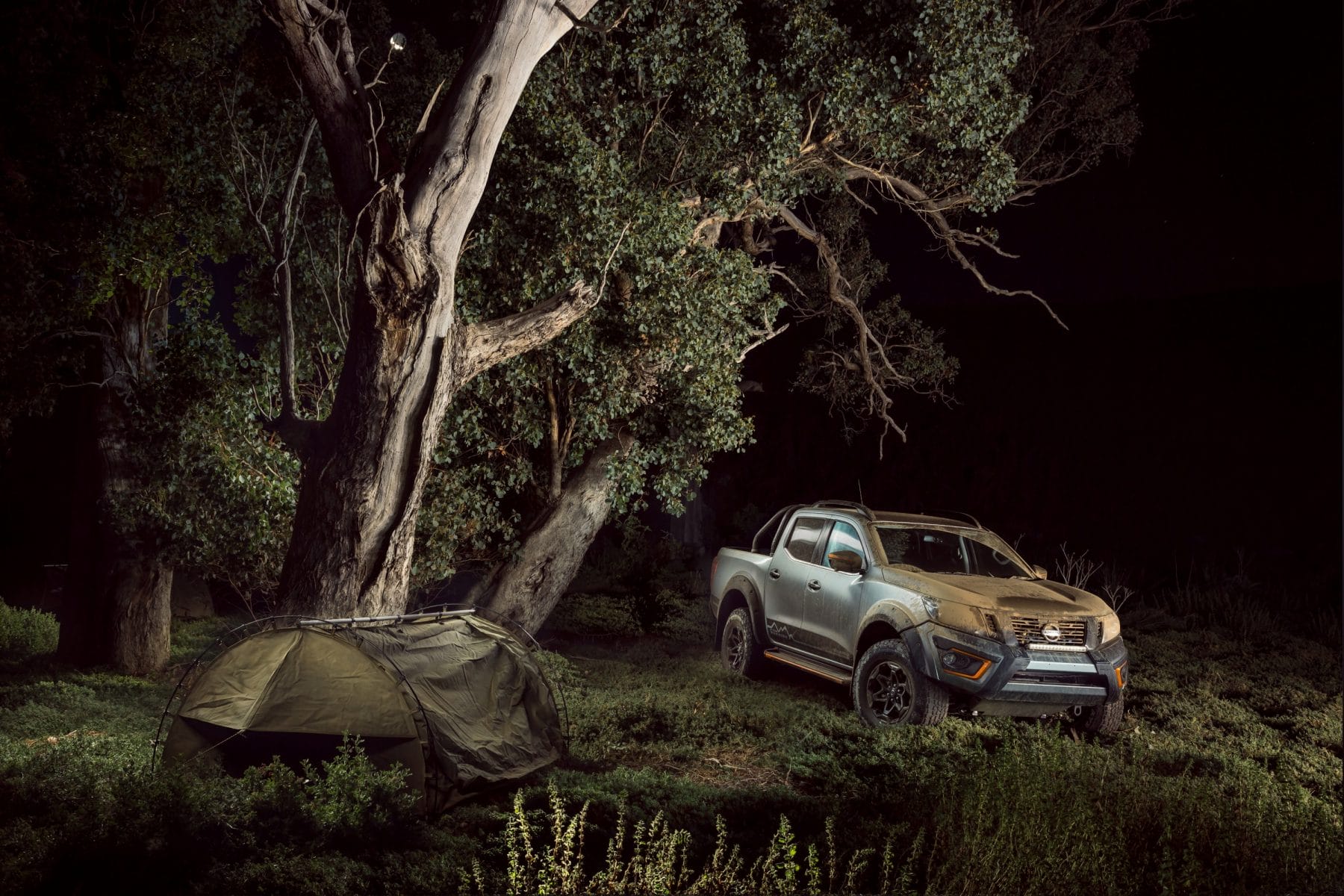 Such is the magnitude of the Nissan Navara N-TREK Warrior program, Premcar has expanded its operations and opened a 6,300 square metre production facility in Epping – Melbourne's northern suburbs – with a production line dedicated to the manufacture of the N-TREK Warrior.
This will be supported by 40 new staff who have been employed to work exclusively on the N-TREK Warrior program. The new staff have extensive manufacturer experience and, in some cases, have re-entered the automotive industry following the closure of widespread local automotive manufacturing several years ago.
The project also utilises a number of Australian suppliers included in the mix such as: Dampers (Tenneco), Springs (Monroe), Frontal protection (EGR), Tyres (Cooper), Light Bar (Hella), Bullbar painting (Bellmont), plastic components (RP Group), Decals (3M) and Wheels (Rosta)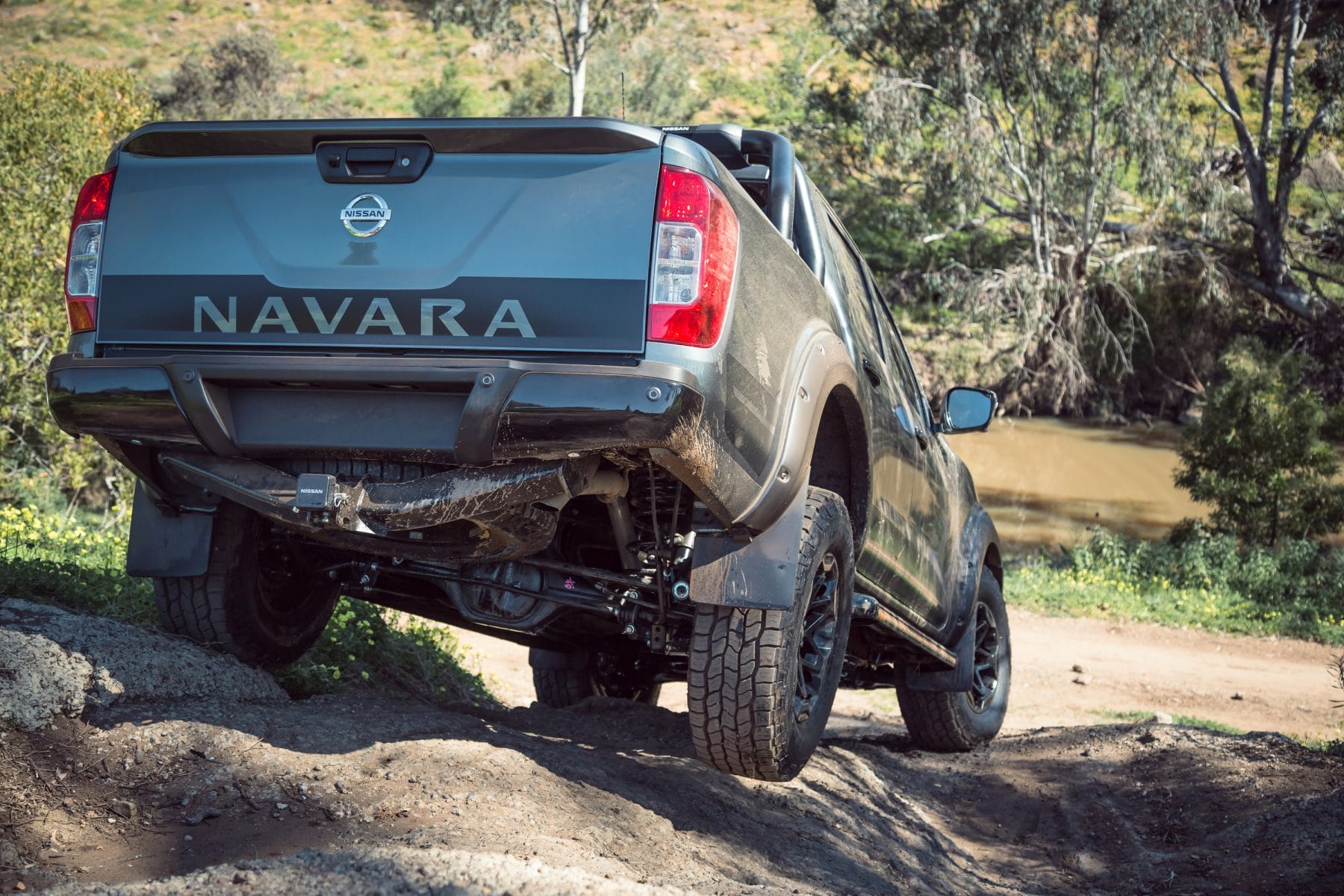 Pricing and Owner Benefits
The Navara N-TREK Warrior goes on sale in Australia on 13 December 2019 and is priced from $62,990 drive-away for the manual transmission, and $65,490 drive-away for the automatic. It is available in three colour schemes:  Cosmic Black, White Diamond and Slate Grey, and will become a permanent member of the Navara line-up.
As the N-TREK Warrior is fully backed by Nissan all vehicles also benefit from the 5-Year Unlimited Kilometre warranty and five years of 24-Hour Roadside Assistance.