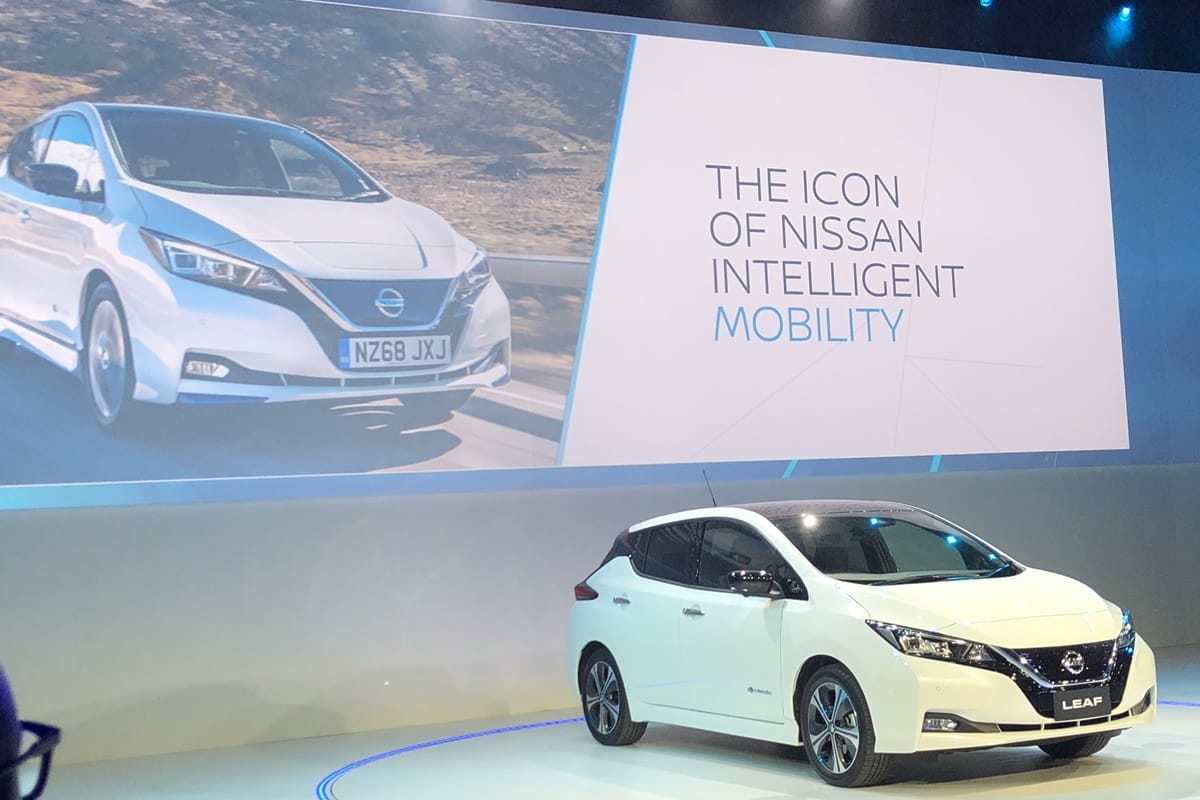 Nissan has revealed, but not launched, their latest Leaf electric vehicle to the Australia market.
It has more performance, it will come in one "high" spec level but it won't be here till mid-2019 and we don't know what the price will be.
According to Vfacts sales figures, Nissan has not sold any Leafs vehicles since the end of 2016 in Australia and only 42 in the whole of 2016.  Nissan say, however, that by their mid-term strategy (the end of 2022) they plan for 1/3 of their volume of sales in Australia to be electric vehicles.  So, the Leaf has a lot to do to ignite the passion for these vehicles.
This second-generation Leaf has 37% more power at 110kW and 14% more torque at 320 Nm.  Its range has increased from 170 kilometres for the old model to 270 km in this new version.
This Corolla sized car accelerates from zero to 100 km/hr in 7.9 seconds.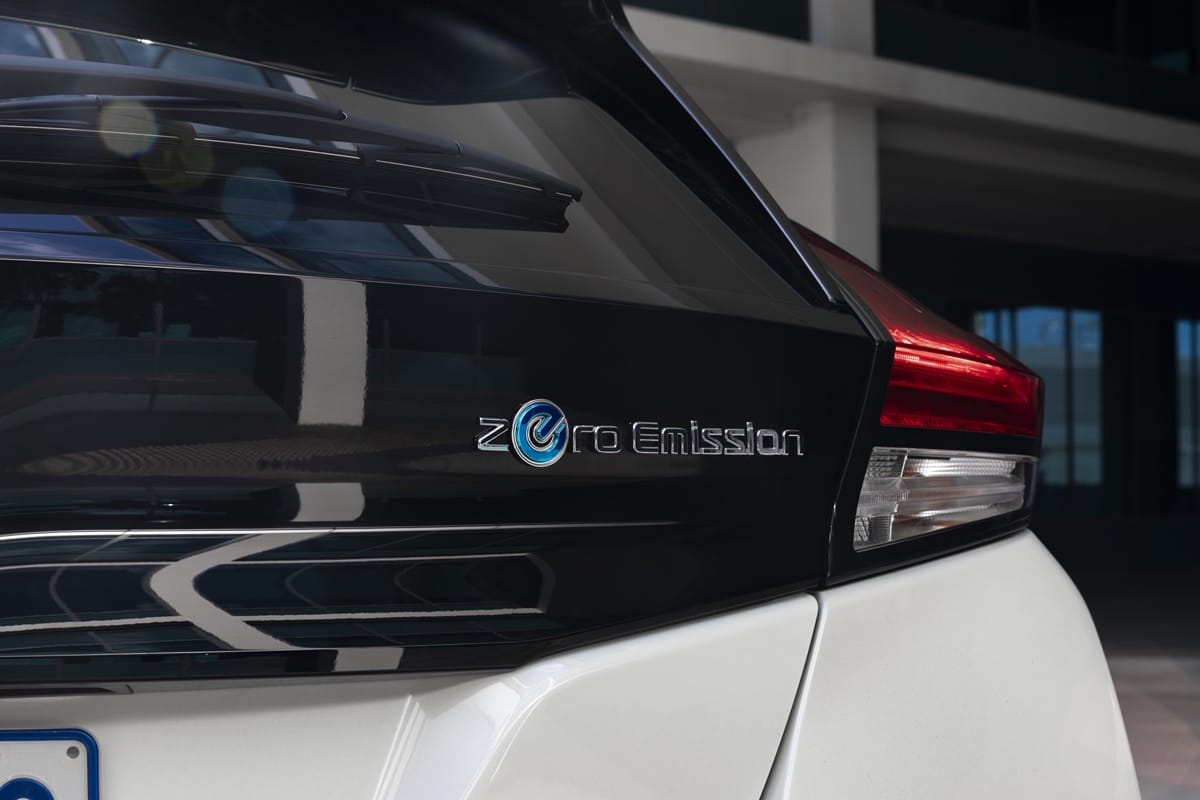 But Nissan is down playing the Leaf as just an electric car.  They say it will transform the way you drive but also the way you live. The biggest change appears to be in the process you will use to keep your vehicle "fueled". It is no longer the typical trip to the service station.  It will most likely be charging it up at home and/or at work in the same way that you keep your mobile phone charged: i.e. regularly putting it on the charger at a similar time each day.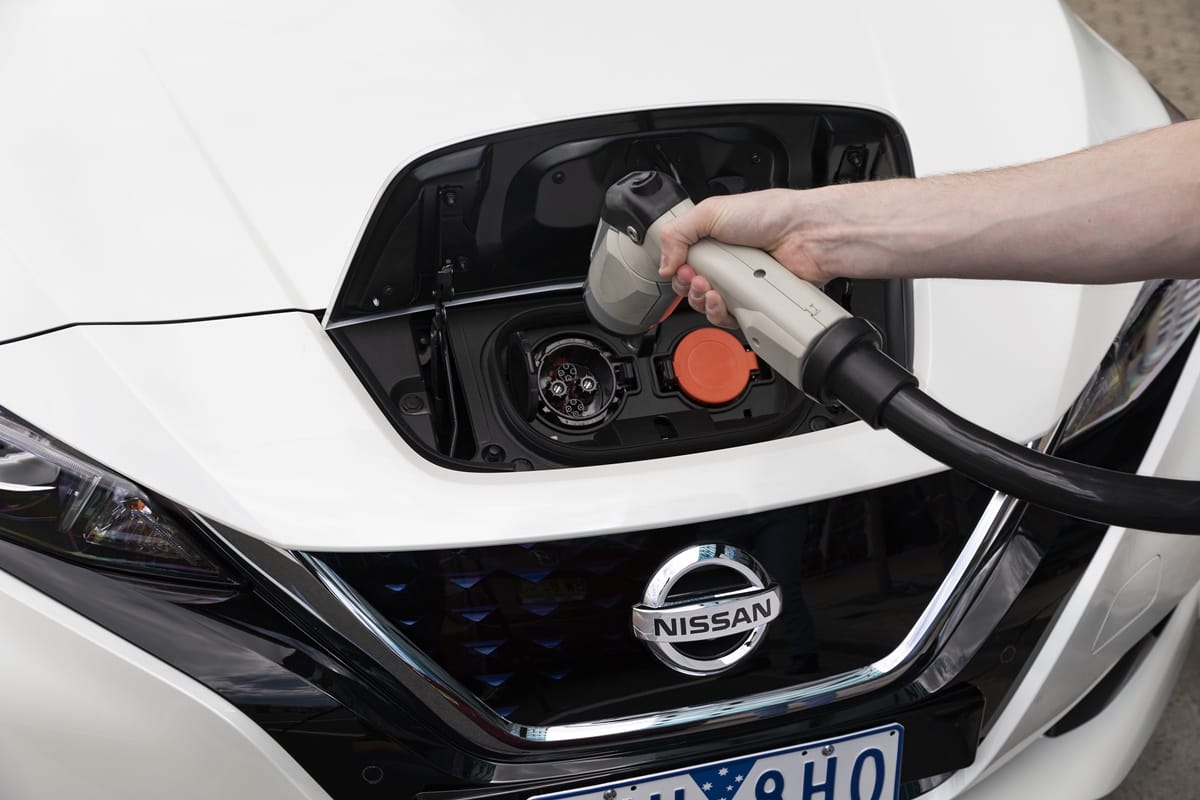 None-the-less Nissan is working with Jet Charge to ramp up the number of charging points for dealers and consumers. Having charging points has a strong psychological comfort to EV owners even if they do not use them frequently.
The features for the car are solid without being earth shattering.  It will have Apple Carplay and Android Auto connectivity – a first for Nissan. There is a 360 degree around view monitor, Emergency braking, cruise control, lane intervention, 8-inch infotainment system and heated steering wheel.
It appears to have adequate room in the interior including a reasonably good boot.
Nissan are proud of what they call their e-Pedal arrangement.  When you take your foot off the accelerator, the electric motor reverses it function and becomes a generator, thus putting a drag of the vehicle and slowing it down.  For this reason, electric cars usually don't wear their brakes out as quickly.
The Leaf has a hill-hold function so they anticipate that you will do 90% of your driving by only touching the accelerator. This is not dissimilar to other electric cars and there are still two pedals.
When the first Leaf was introduced into Australia, only 12 Nissan dealers were certified to deal with this type of vehicle.  By the time that the second series is released in Australia, Nissan says they will have 89 dealers (62 in metropolitan areas and 27 in provincial centres) set up to look after these types of cars.
Nissan believes that concern about range anxiety appears to be diminishing.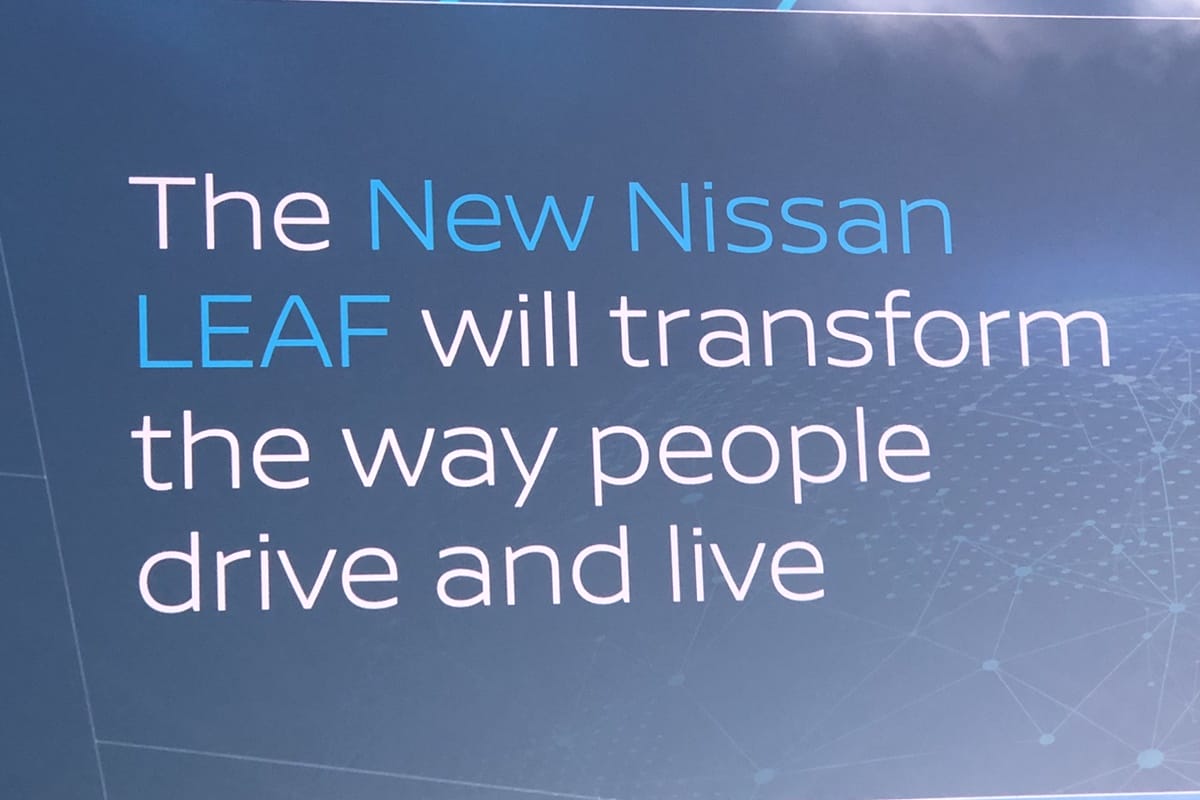 They say that the average city-based Australian currently drives 38 Kilometres a day, which means Leaf owners "can go up to a week on a single charge".  This assumes the car is not driven by anyone else and that you are "average". The average figure must be made up of a wide range of distances and so the car is more likely to suit the inner-city life style than an outer suburb if you have a long commute.
The other point is that while you may be comfortable in the repetitive commute trips, range anxiety is often about the one-off, unusual trip.  We still hear a lot of people say "but can you drive it from Sydney to Melbourne" when they hardly, if ever, are likely to want to make that trip.
Nissan has done some research to try and identify consumer sentiment.
Sixty-three percent of Australian drivers surveyed, said that they were more willing to consider an EV vehicle than they were five years ago. Sixty-two percent said that the move to EVs was inevitable. But 74% were concerned about limited public infrastructure and 70% were concerned about limited personal infrastructure.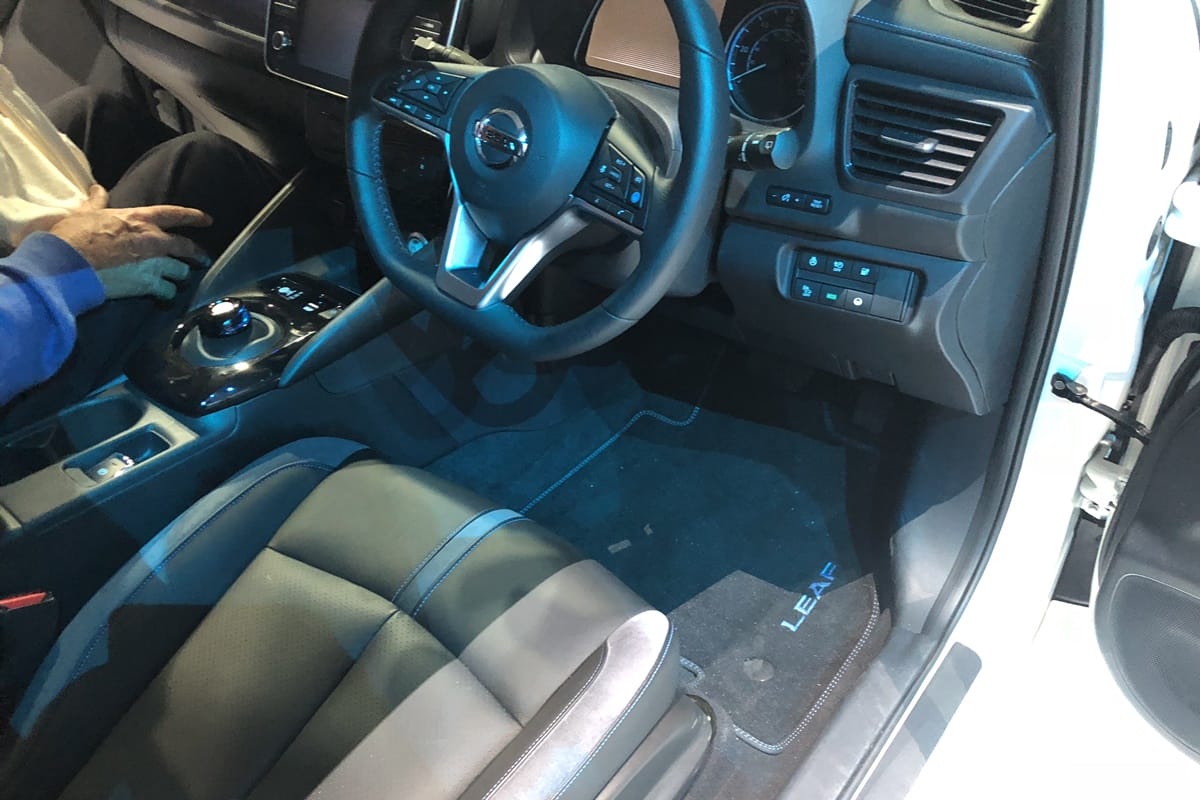 Consumer choice or consumer preference surveys may not reflect how we will act when the reality of the situation is upon us. Who is going to answer a survey and say they are not environmentally friendly?
But circumstances might push us towards EVs. If local governments start to give priority or right of access to EV vehicles then many more people may change attitude fairly quickly.
So, Nissan is trumpeting the next generation of its Leaf electric car but not telling us enough detail, just yet, to know how successful it might be.
Will it succeed? It looks stylish and it has improved significantly on the first model and "the times they are a changin".