Welcome to the world of micro-SUVs – small engines, low prices and good fuel economy – all combined with the space and practicality of an SUV. This niche market has been growing steadily, with the Holden Trax and Nissan Juke, and now Ford has joined the party is with all new EcoSport. The EcoSport comes in a range of options, however we recently tested the EcoSport top of the range Titanium, in both manual and automatic transmission.
The most unique feature of the EcoSport is Ford's patented 1.0-litre, 3 cylinder EcoBoost engine. While this engine is physically small enough to fit on an A4 sheet of paper, from behind the wheel, you will be forgiven for forgetting you're not driving with a standard 4 cylinder engine. The Ford EcoSport produces 92 kW of power @ 6000rpm and delivers peak torque of 170 Nm @ 1400-4500rpm, rivalling the power and performance of a traditional 1.6-litre petrol engine. I'm not one to understand all the nitty-gritty behind an engine like this, and you don't need to either. All you need to know is that your driving experience is in no way compromised, overtaking is not an issue and the environment (and your wallet) will thank you! The combined fuel economy figure is a low 5.7L/100km, with our own around town figures at 7.8L/100km (although that may be attributed to my driving rather than the car!).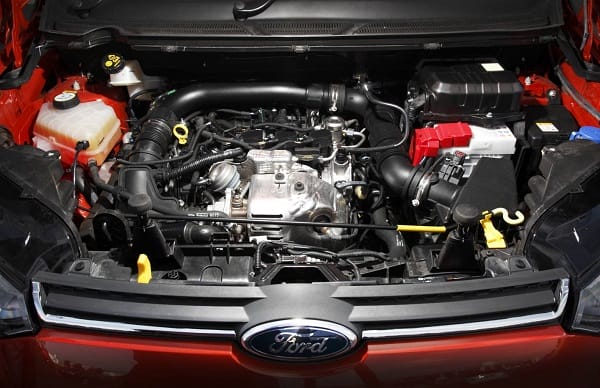 I am the first to admit that a manual transmission is not my favourite thing (shocking for a motoring journalist, I know), however, I found the 5 speed EcoSport manual to be responsive, incredibly easy and provided an over-all stress-free driving experience. The clutch take-up is almost immediate and the gearbox surpasses expectations. Ford has successfully created a smooth, willing and refined vehicle from a measly 1.0L, 3 cylinder engine!
Unfortunately, the automatic is 'upgraded' to a 1.5L engine paired with a 6 speed automatic transmission. It produces 82kW of power @ 6300rpm and 140Nm of torque @ 4400rpm. The 1.5L engine is disappointing really. It is underpowered, has considerable accelerator lag and all together feels a little like an afterthought. Perhaps the automatic transmission and engine pairing needed to be put on hold until the second generation. Don't get me wrong, it's not a bad 1.5L auto car for those who are looking for one, it simply pales in comparison to the surprising 1.0L EcoBoost option. Better fuel economy and performance? It's not much of a choice really.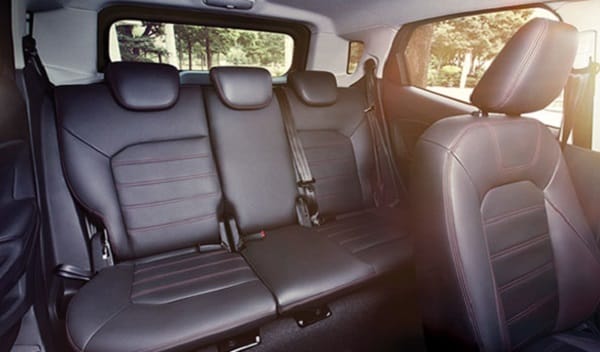 While most people who end up buying a micro-SUV won't use it for towing purposes, it is still an SUV at the end of the day. The 1.0L manual offers a towing capacity of 700kg – for example a jetski. The 1.5L automatic sits slightly under at 500kg – for example a light garden trailer. While this clearly won't be a primary objective for the majority of buyers, it is nice to know the capabilities, should the need ever arise.
Exterior wise, the EcoSport exudes a very attractive appearance, with a bold, stout front and a traditional SUV rear. The Titanium features unique 16" alloy wheels, dual beam halogen headlights, front fog lamps with chrome bezel and rear fog lamps mounted in the bumper, front and upper radiator grille, roof rails and power side mirrors with blind spot indicator. Ford also offers an extensive range of colours including Bright Yellow, Kinetic Blue and Mars Red.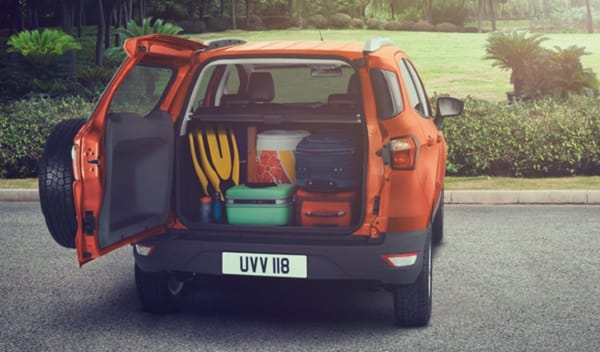 Once inside, the EcoSport Titanium continues to tick all the boxes: comfortable leather seats, electronic air-conditioning, automatic headlights with follow-me-home and auto-levelling functions, cruise control, rain sensing wipers and push button start/stop with keyless entry. There are quite a few impressive features when it comes to storage with the EcoSport. Let's start with the boot space. Even with 5 seats, you still have access to an adequate 346L cargo area. However, when you fold the rear seats flush up against the front seats, the EcoSport reveals an impressive 705L of storage. Throughout the cabin, there are over 20 storage places including two very unique and handy options. The Titanium EcoSport features a cooling glove box (very handy for keeping drinks and food cold on a hot day) and a secret storage compartment under the front passenger seat.


Audio features are all covered with the standard Ford range including Ford SYNC with emergency assistance, Bluetooth hands-free phone and Voice Control, iPod and USB integration, steering wheel mounted controls, 6 speaker system and a 3.5 inch multi-function display screen. No satnav however. As with all Fords, the buttons are well laid out, functional and intuitive. Continuing on the Ford's dependability theme, the EcoSport has achieved a 5 Star ANCAP rating. All the usual features are here including ABS, ESC, EBA, EBD, Traction Control, Hill Launch Assist and 7 airbags. The Titanium also features rear parking sensors, however misses out on a rear-view camera. The company's myFord Capped Price Servicing program has now been extended up to seven years and 135,000 km, whichever occurs first.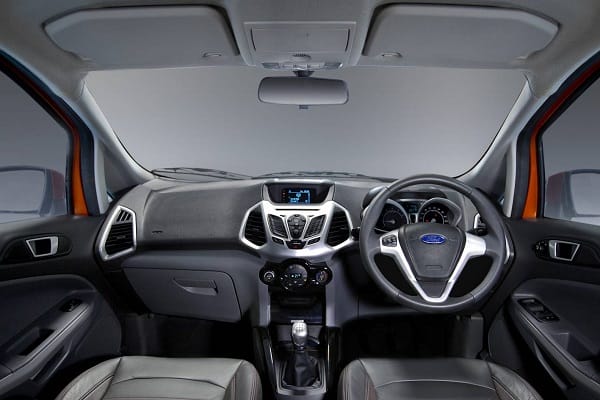 The Ford EcoSport really is a vehicle that you simply must drive to understand. While the manual is easily the pick of the lot, the automatic option is there for those who desire it. The EcoSport uses revolutionary technology that is beyond impressive while still retaining practicality and all the standard features buyers expect. From $29,519* for the 1.0L manual and $31,579* for the 1.5L automatic, the EcoSport provides an undeniably attractive option for the micro-SUV buyer.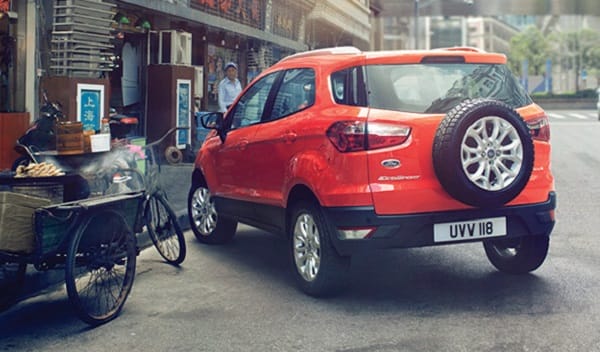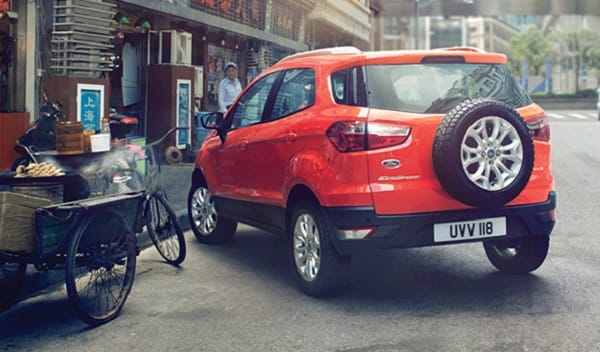 *prices are driveaway, postcode 2000. Prices subject to change.