Motoring Minute weekly news for Saturday 5 February 2022 bringing you the latest that is new or interesting in the Australian Automotive landscape. 
TO LISTEN TO THE RADIO REVIEW CLICK BELOW
Car Sales slow start to the year.
First up this week is the continuing difficulties faced by manufacturers in sourcing some components for their vehicles.
A total of 75,863 vehicles were sold in January. This represents a 4.8 per cent decrease on January 2021 figures.
According to FCAI Chief Executive Tony Weber. "The microprocessor shortage and the pandemic's impact on supply chains continues into 2022. This is an issue impacting markets all over the globe. Despite this, consumer interest, inquiry, and the fundamental demand for new cars in Australia remains strong,"
"Manufacturers are continuing to work hard to address supply chain and production issues. They are also experiencing bottlenecks in having vehicles processed from some Australian ports."

As expected Toyota still remains the number one selling manufacturer, followed by Mazda. MG continues its surge in sales success.
The Ford Ranger continues to keep Ford alive with some 70% of sales coming from that one model range.
SUVs continue to dominate with 52% of sales followed by the light commercial segment another 24%.
Ute sales make up 4 of the top 6 positions of individual models with the HiLux, Ranger, Triton and D-Max.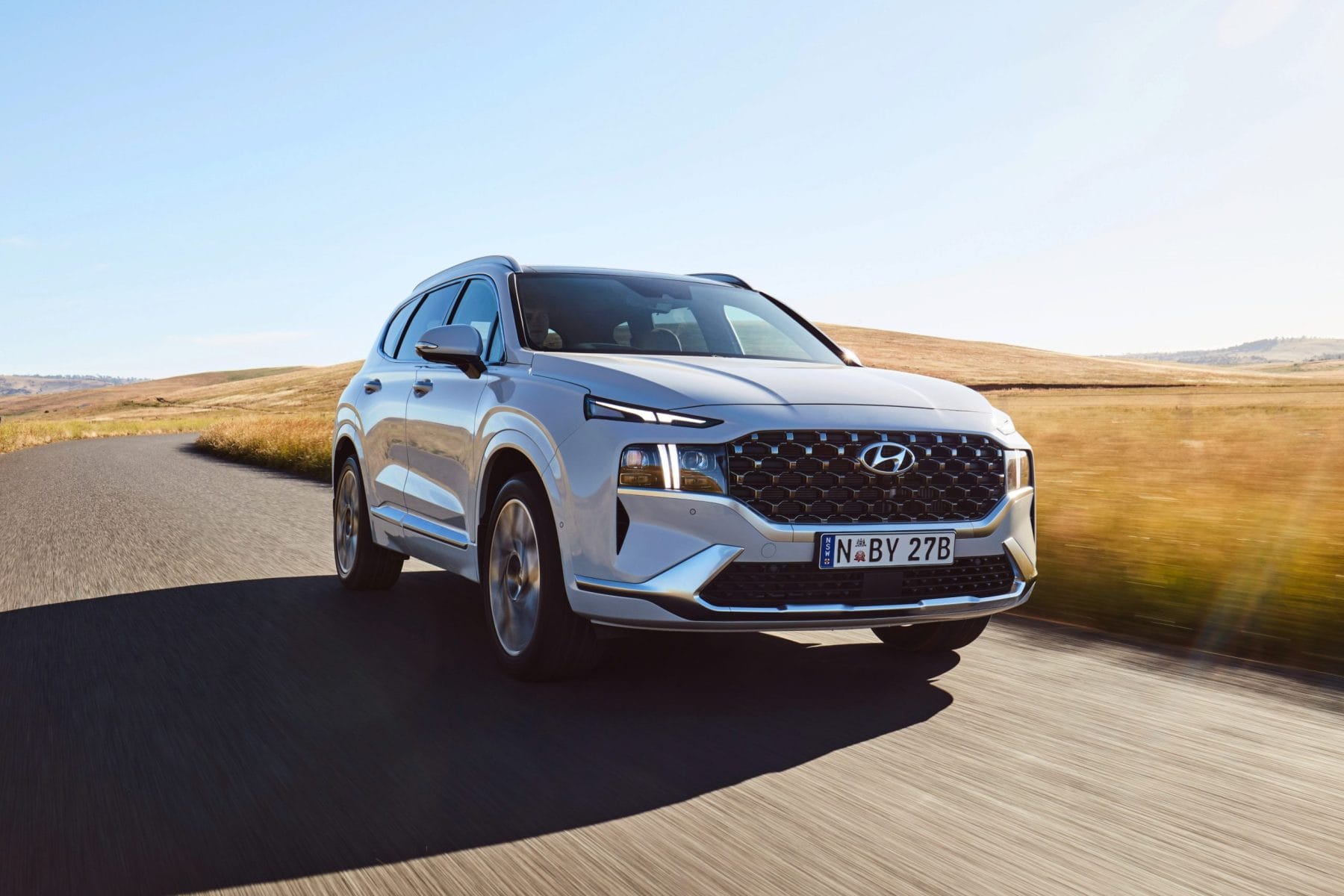 Hyundai updates the Santa Fe Range
Hyundai has announced some minor updates to the Santa Fe Range with the highlights being the addition of a centre airbag and Multi-Collision Brake (MCB) across the whole range. There are some other cosmetic and bling additions to lower spec models as well.
This is accompanied by a price rise of between $800 and $1750 effective immediately.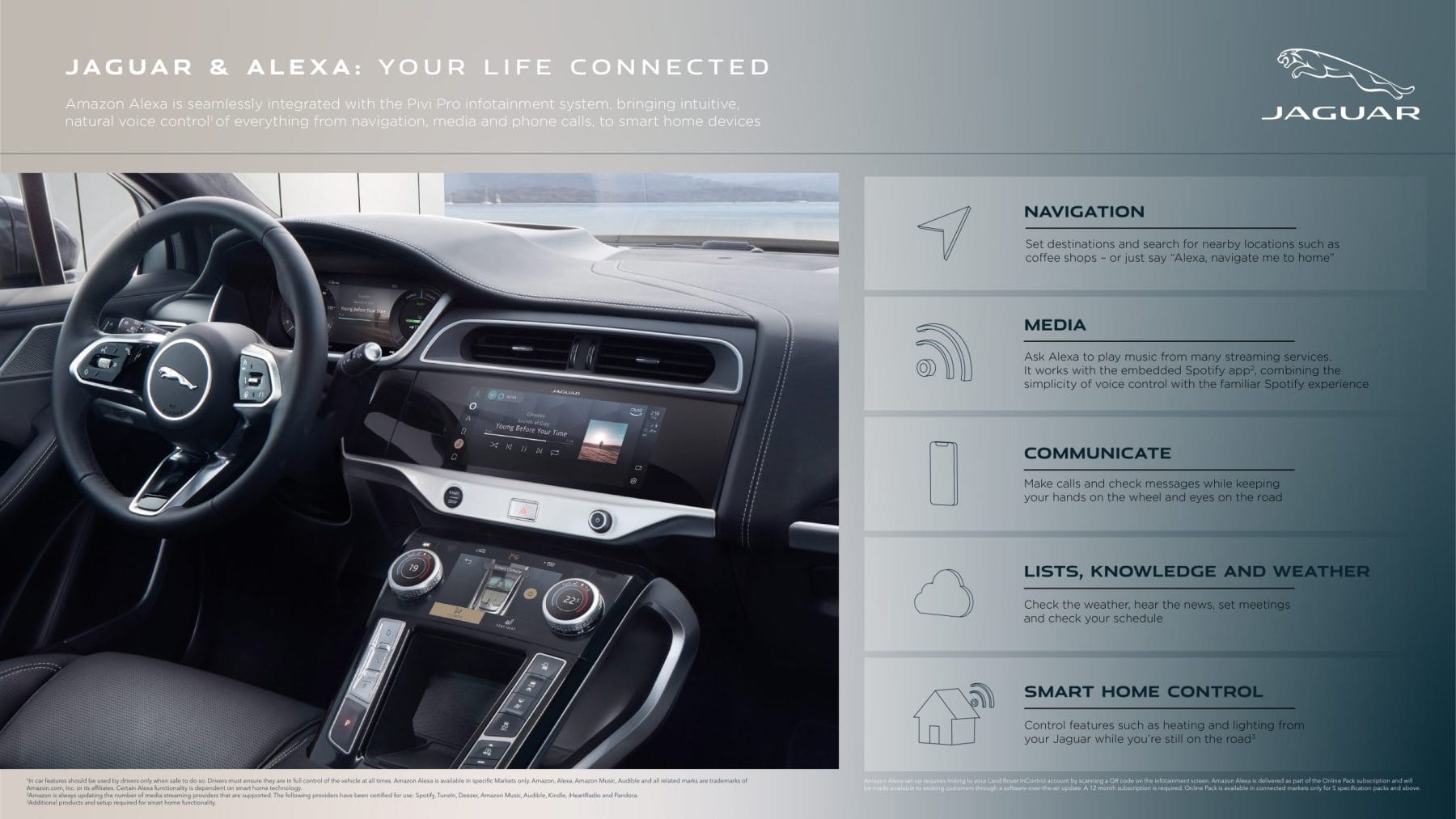 Jaguar Land Rover introduces Amazon Alexa across its vehicle portfolio
In the ever increasing push for more technology, infotainment and connectivity, Amazon Alexa will be available on all new and existing Jaguar and Land Rover vehicles fitted with its advanced Pivi Pro infotainment system.
Owners of compatible vehicles will be able to enjoy the benefits thanks to a software-over-the-air update. Owners will be notified via a message displayed in their vehicle's touchscreen.
The seamless integration brings the familiar Alexa experience into the vehicle and provides natural voice interaction with Pivi Pro's features including navigation, media playback, phone calls, and compatible smart devices.
The Alexa voice experience is intuitive to vehicle, making it easy for customers to operate while keeping their hands on the wheel and eyes on the road.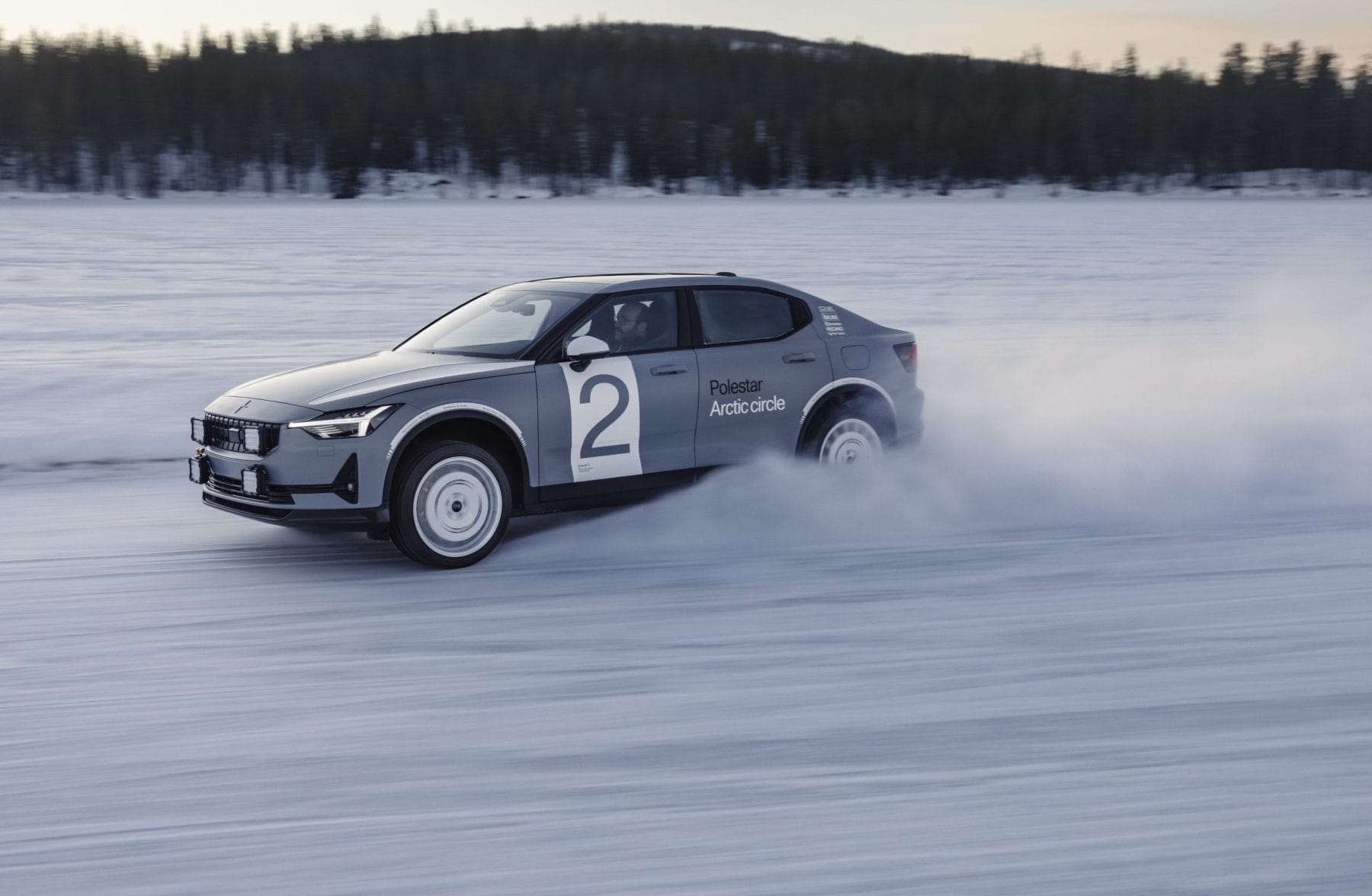 Unique Polestar 2 'Arctic Circle' exhibits Swedish EV engineering expertise
Polestar, the Swedish premium EV manufacturer, has displayed its specialist engineering skills by developing a one off vehicle the Polestar 2 Arctic Circle
Developed within the Arctic Circle, often at temperatures of -35 degrees Celsius. The engineers took a base car, a Polestar 2 Long range Dual motor with Performance Pack, and added several specific tweaks. These include:
Raised ride height (+30 mm),
increased power and torque output (350 kW and 680 Nm) and
custom-made 19-inch studded winter tyres (245/35 R19), each featuring 4 mm metal studs (490 per tyre).
30%-softer springs, three-way performance Öhlins dampers,
front and rear strut braces have been fitted to increase torsional rigidity and steering responsiveness.
A new prototype launch control system has also been integrated via steering wheel-mounted paddles.
A carbon fibre snow shovel and a recovery strap are mounted in the rear of the car as well.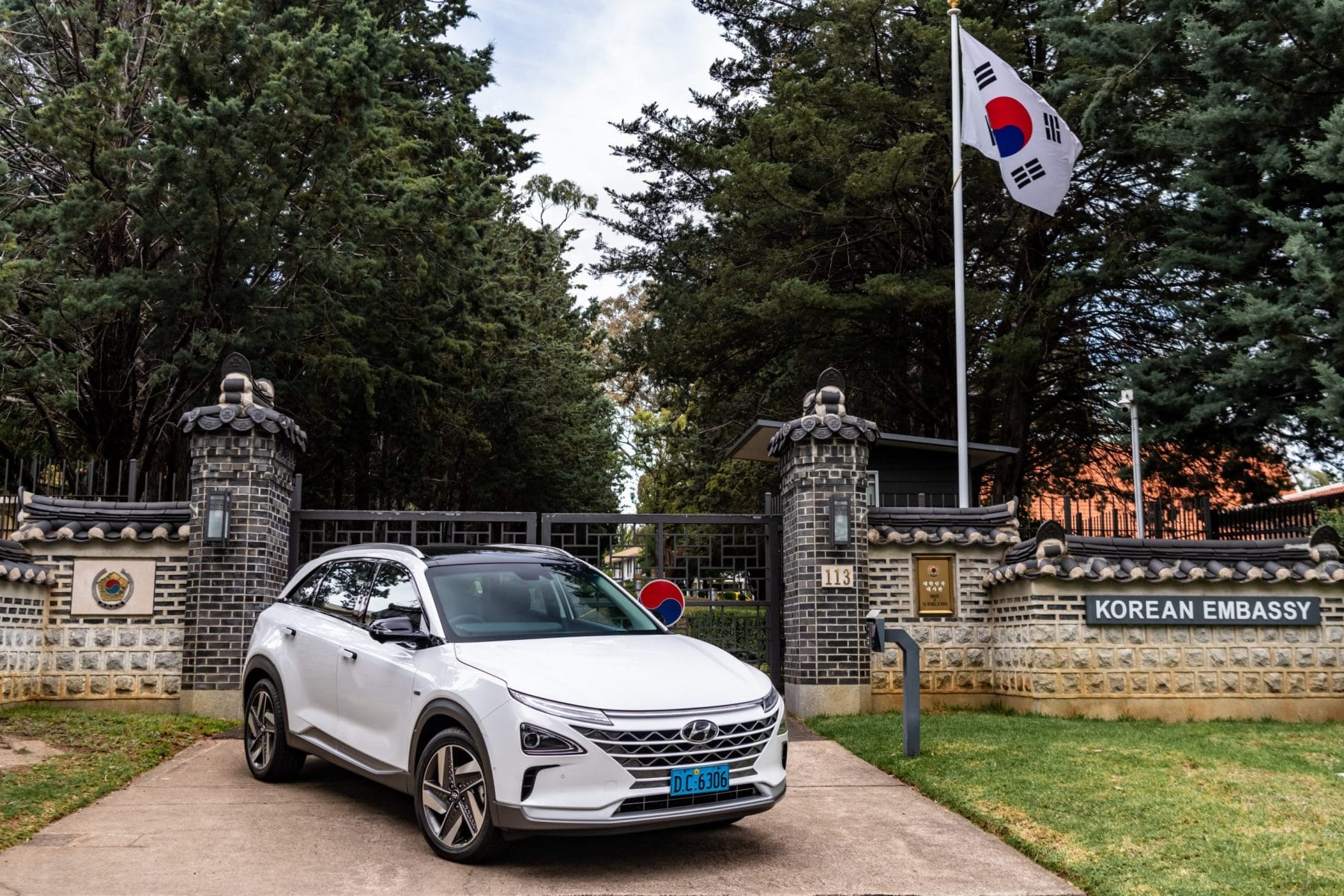 Hydrogen mobility for Korean Embassy
Hyundai has supplied a hydrogen fuel-cell NEXO SUV to the Korean Embassy for official business in the Canberra region
NEXO's ambassadorial duties follow deployments into the ACT and Queensland Government, Queensland Police and Woodside Energy fleets
NEXO is the first fully certified hydrogen fuel-cell vehicle in Australia from the company that pioneered the mass-production Fuel Cell Electric Vehicle (FCEV)
It has a range of 666km (WLTP) with a refuelling time of three to five minutes, in a futuristic compact SUV with ANCAP five-star safety and the latest autonomous driving capabilities and smart driving assistance systems.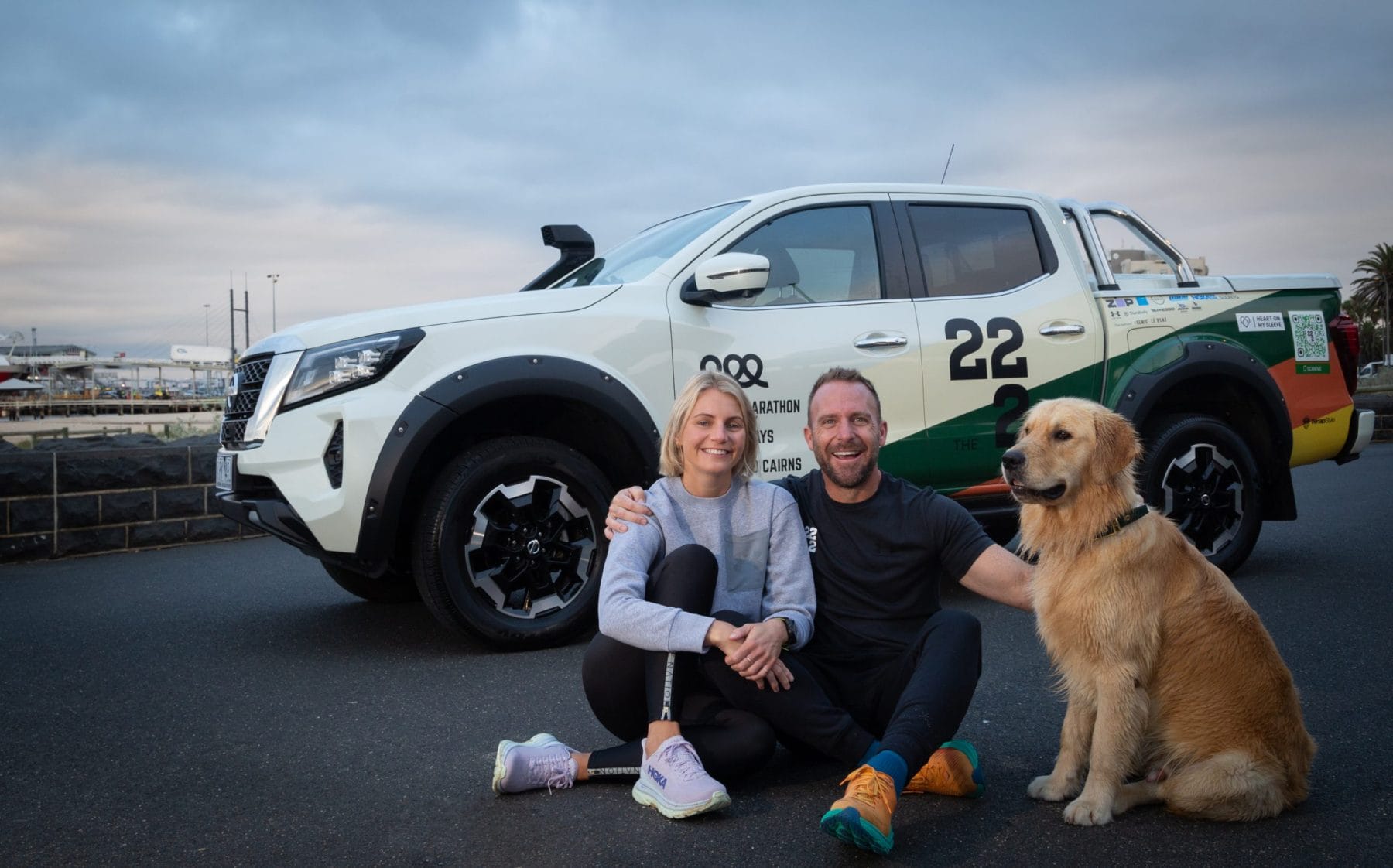 Lachlan Spark will run 222 half marathons for Mental Health running for mental health
Mental Health is an issue for many people and Nissan along with other sponsors and a brave soul, Lachlan Spark are running to do something about it.
Lachlan is setting off to prove that nothing is impossible. A self-described avid runner, mental health advocate, and anything-but-elite-athlete, Lachie's epic 5,000km journey, proudly supported by Nissan Australia, will see him travel from Hobart to Cairns whilst smashing the world record for consecutive half marathons, which currently stands at 141.
Whilst many of us would balk at the idea of 222 back-to-back half marathons, Lachie is setting out to raise $1 million for R U OK? and Heart On My Sleeve – an admirable reason to keep putting one foot in front of the other. Beyond raising these funds, Lachie is running to give hope to those currently battling mental health issues and to prove that absolutely nothing is impossible.
Joining Lachie along the east coast is his long-term partner Courtney Wynbergen and their Golden Retriever, Fab. They will be following Lachie in a Nissan Navara and their caravan, equipped with everything they could need to support his daily half-marathons.
Nissan is joined by BUPA, Therabody, ZIP.CO, and Big4 as sponsors.
Given that I would be exhausted even driving that distance I wish Lachlan all the best. If you want to donate please go to our web page to find details.
Lachie's journey can be followed via his Instagram HERE and eager followers can find out more information about The 222, via the website HERE.
This is the Motoring Minute Weekly News
Im Rob Fraser
Motoring Minutes are heard around Australia every day on over 50 radio channels through the Torque Radio network. 
Motoring Minute has an average daily audience of over 150,000 listeners. That's over 750,000 listeners a week.
Motoring Minute is also broadcast as part of Overdrive Radio Program, which is broadcast through the Community Radio Network across Australia.
Motoring Minutes are also syndicated through various news sites around Australia