Motional, a developer of driverless technology, and the Hyundai Motor Group have unveil a joint effort, the IONIQ 5 robotaxi merging both electrification and autonomy.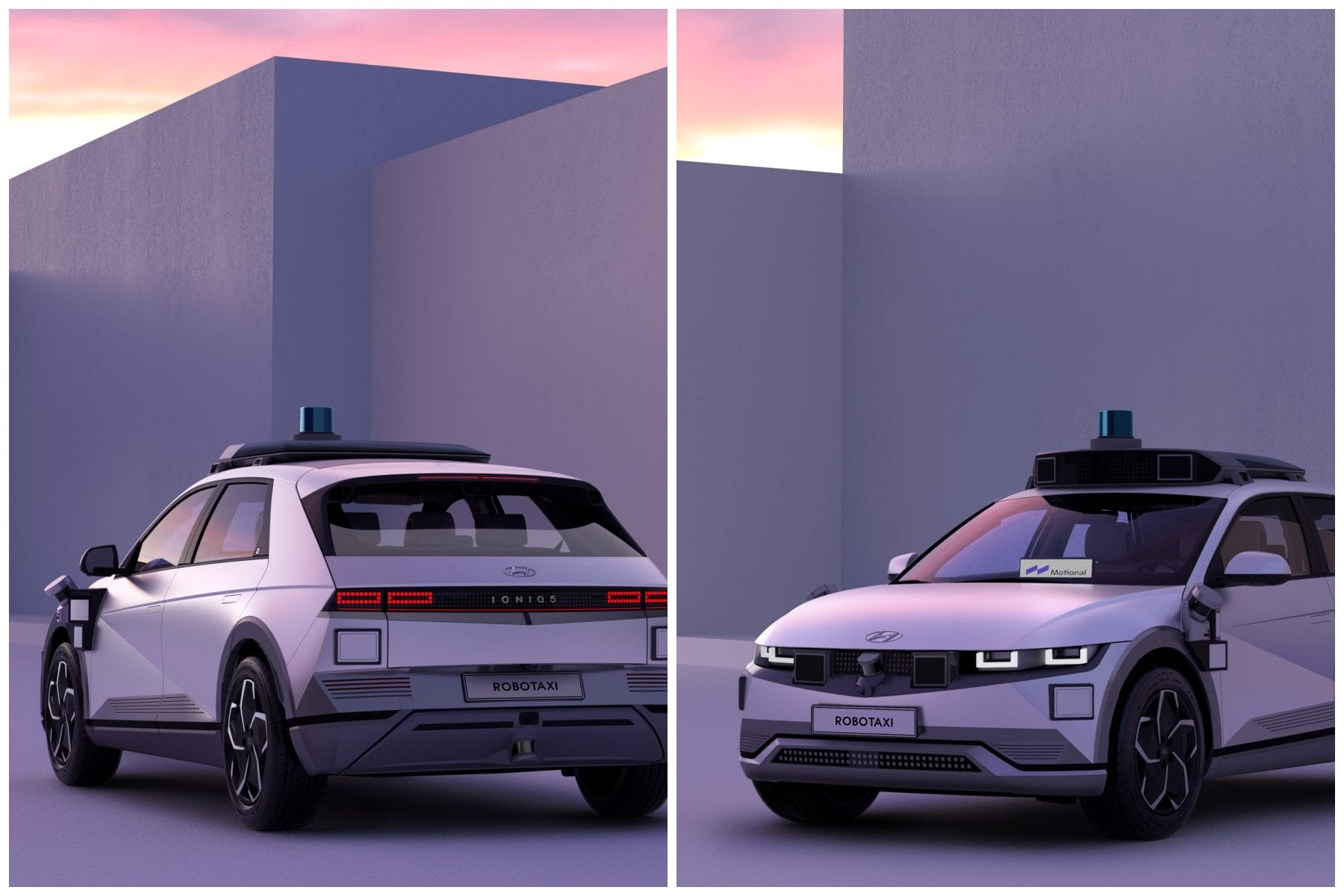 It also represents how these technologies will be seen in specific applications as a way to general public acceptance.
The vehicle operates at Level 4, the second highest level of autonomy. This means the car can perform all driving tasks, But only in predefined boundaries. These location-restricted trips are in areas that are deemed suitable and typically have a detailed graphical description of all the road conditions.
The IONIQ 5 robotaxi features a technology-driven design. The vehicle's sensor suite is prominently displayed across the exterior, easily distinguishing the robotaxi from human-piloted vehicles.
The robotaxi has more than 30 sensors – a combination of cameras, radars, and lidar – that provide 360-degree perception, high-resolution images, and ultra-long range detection of objects.
TO LISTEN TO THE RADIO REVIEW CLICK BELOW
The robotaxi will be outfitted with Motional's driverless technology, which includes advanced machine learning systems that enables the vehicle to safely navigate challenging and complex driving situations.
Motional have already tested a robotaxi service covering left-hand and right-hand drive situations, harsh sun and heavy rain, highways and city streets, and controlled and uncontrolled intersections.
The IONIQ 5 robotaxi is built on the Hyundai Motor Group's E-GMP, for ultra-fast charging and long-range driving, enabling the maximum utilisation of Motional's robotaxi fleet. The IONIQ 5 robotaxi also comes with the Group's advanced safety and reliability, and is globally scalable, uniquely positioning the robotaxi for cost-effective commercialisation.
"Hyundai Motor has evolved its IONIQ 5, a battery-electric vehicle built on its EV-dedicated platform, into a platform for fully autonomous vehicles," said Woongjun Jang, Head of the Autonomous Driving Center at Hyundai Motor Group. "For the IONIQ 5-based robotaxi, we have applied various redundancy systems, in addition to a suite of essential technologies to ensure safety and convenience of the passengers."
Motional and Hyundai Motor Group debuted the IONIQ 5 robotaxis for the first time publicly at IAA Mobility in Munich, September 7-12.
Motoring Minutes are heard around Australia every day on over 50 radio channels through the Torque Radio network. Motoring Minute has an average daily audience of over 150,000 listeners. That's over 750,000 listeners a week.
Motoring Minute is also broadcast as part of Overdrive Radio Program, which is broadcast through the Community Radio Network across Australia and has a weekly audience of over 450,000.