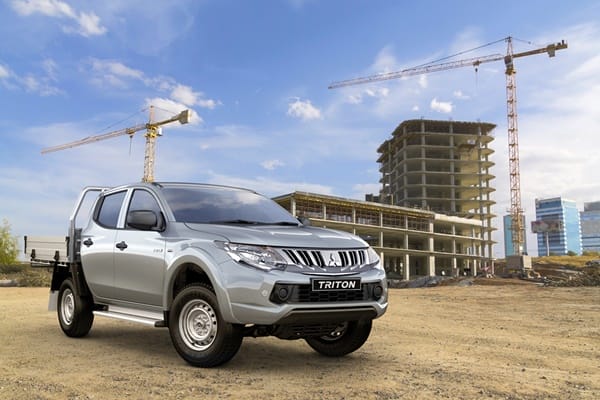 Mitsubishi Motors will introduce two new 4×2 Triton GLX variants to its 2016 line-up, adding a new entry level 2.4-litre petrol GLX Single Cab from $21,990 RRP and a manual transmission version of the GLX Double Cab from $33,490 RRP.
Mitsubishi will also expand its 4×4 Triton GLX Double Cab range with a cab chassis model.  The cab chassis variant is available with Triton's new 2.4-litre diesel engine with 6-speed manual transmission or optional 5-speed auto.
Triton's entry level GLX Single Cab will be fitted with a 2.4-litre four-cylinder multi-point injection EURO 5 petrol engine with 5-speed manual transmission.  The petrol engine generates 94kW of power and 194Nm of torque and has an official consumption of 10.9 litres/100km and 254 gm/km of CO2.
The Triton 4×2 GLX 2.4 MT diesel continues to be available from $24,490 RRP.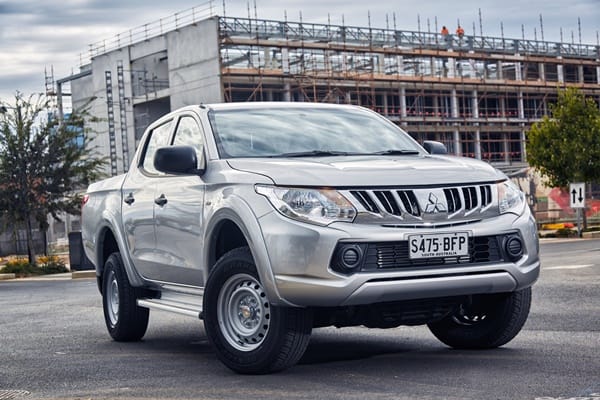 Pricing:
Triton Single Cab GLX 4×2 petrol MT                   $21,990 recommended retail
Triton Double Cab Pick Up GLX 4×2 MT             $33,490 recommended retail
Triton Double Cab Chassis GLX 4×4 MT            $36,240 recommended retail
Triton Double Cab Chassis GLX 4×4 AT             $38,740 recommended retail
2.4 Petrol GLX Single Cab Capped Price Servicing:
Service intervals are 15,000km or 12 months, whichever comes first.
15,000km (12 months)        $235 RRP
30,000km (24 months)        $265 RRP
45,000km (36 months)        $265 RRP
60,000km (48 months)        $265 RRP