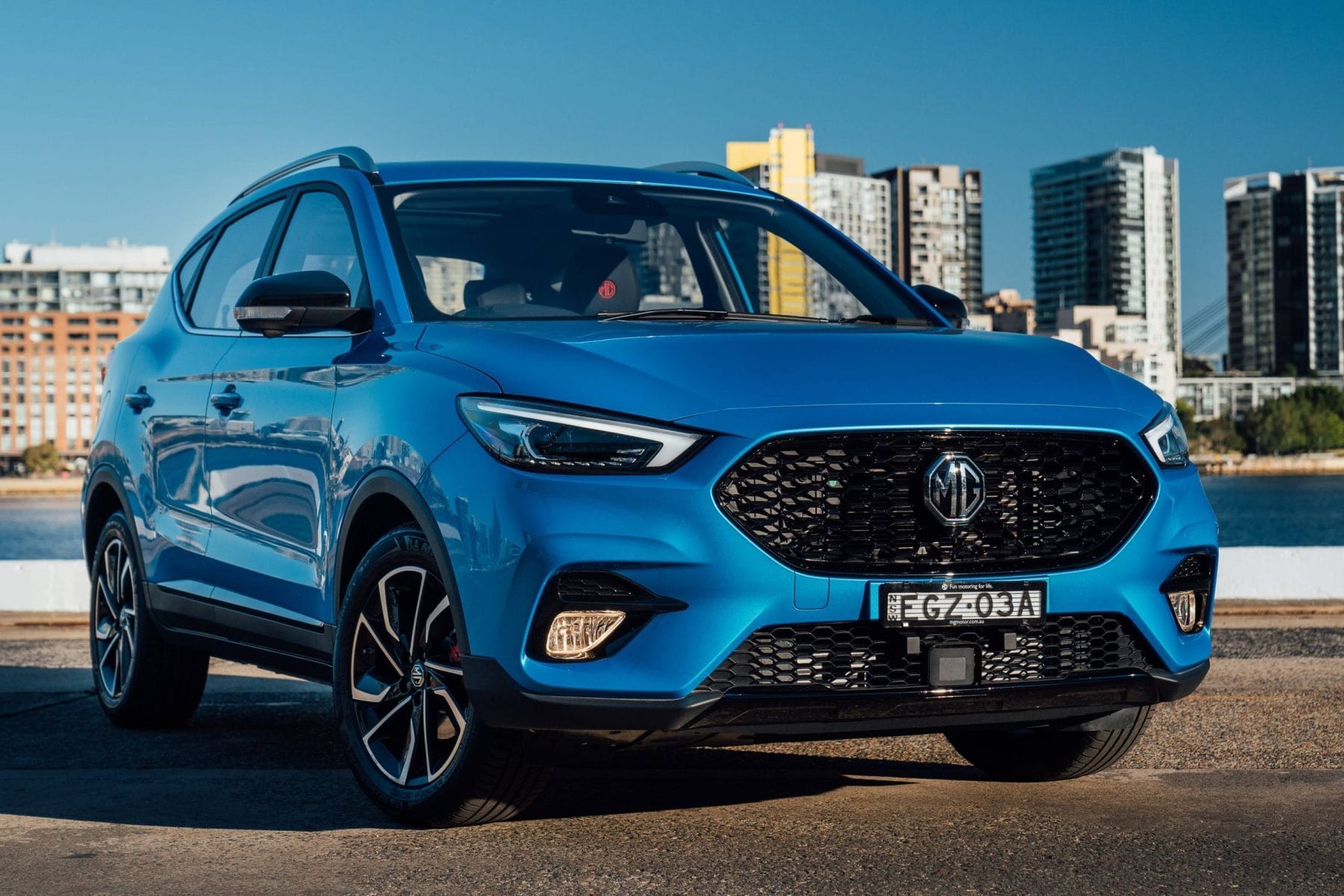 The Chinese carmaker, SAIC, bought the ailing MG car company, and its long and varied history. Instead of making gent's convertibles, MG now has a range of the budget conscious SUV-style vehicles.
The previous model ZS models continue at a reduced price, with ZST over the top. There are two ZST variants, EXCITE and ESSCENCE.
The Looks.
ZST ian't cutting edge, but it is familiar, like a faithful hound.
Edges are smooth and flowing, with a big grille bounded by a couple of automatic dusk-sensing headlights, with auto high beam.
Door handles have built-in lock buttons, and there is a huge glass roof.
The front panel slides over the rear, with an internal independently operated shade. The dial opens the roof in stages, which is quite a clever idea.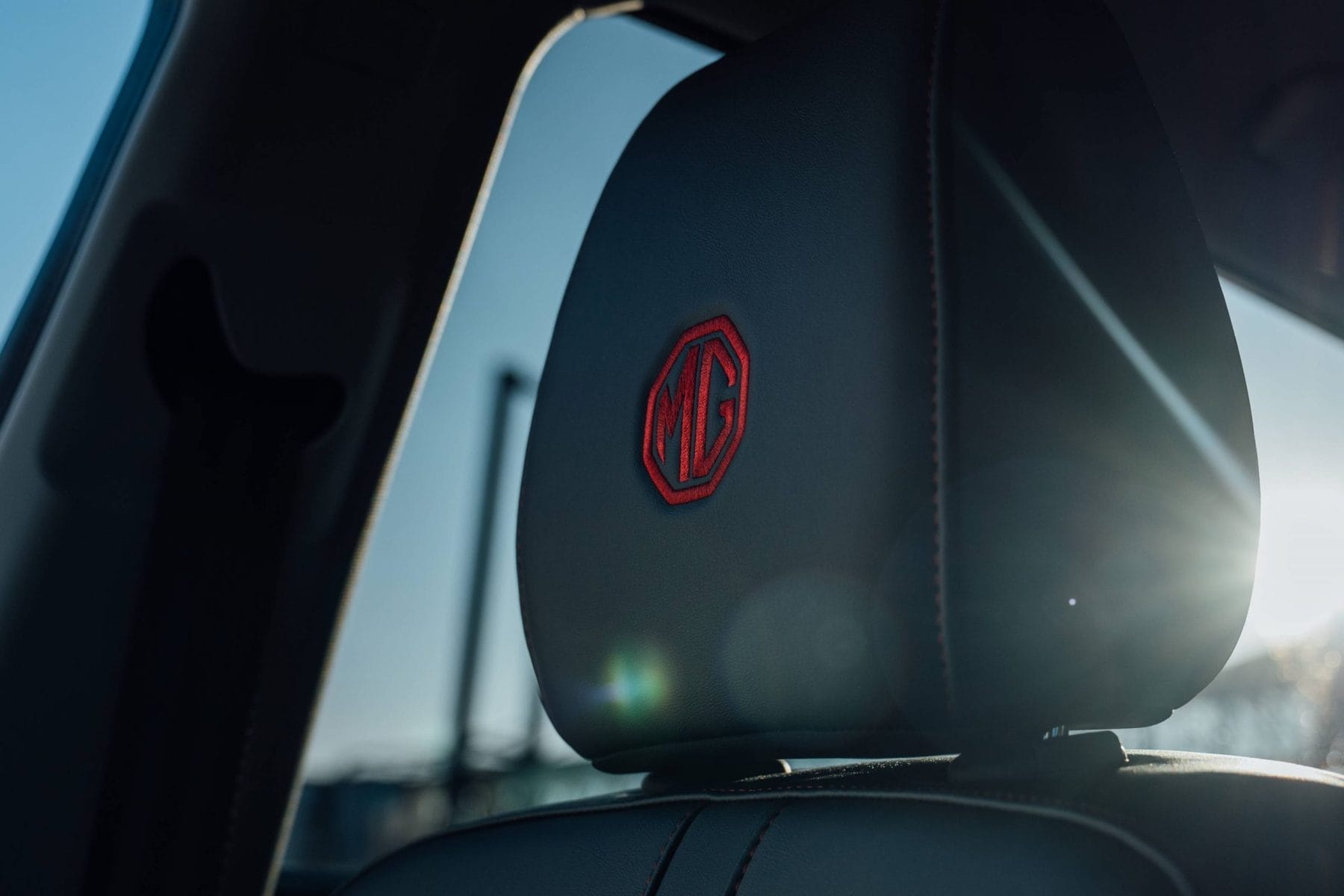 Comfort.
The launch drive took in vistas in and around Sydney, with a drive across the curvaceous Sea Cliff Bridge.
The drive was around 4 hours, and we were comfortable throughout.
Seats for 5 have good support, especially for shorter folk?
There are 5 USB port, some have Apple CarPlay/Android Auto access. Headroom is good, but would be better without the glass roof. I could lose the sunroof completely, and save a few bucks while increasing headroom even more.
Vision is good, with a high seating position. There are cameras and sensors for reversing. In fact, ESSCENCE has a 360° camera with selectable view positions.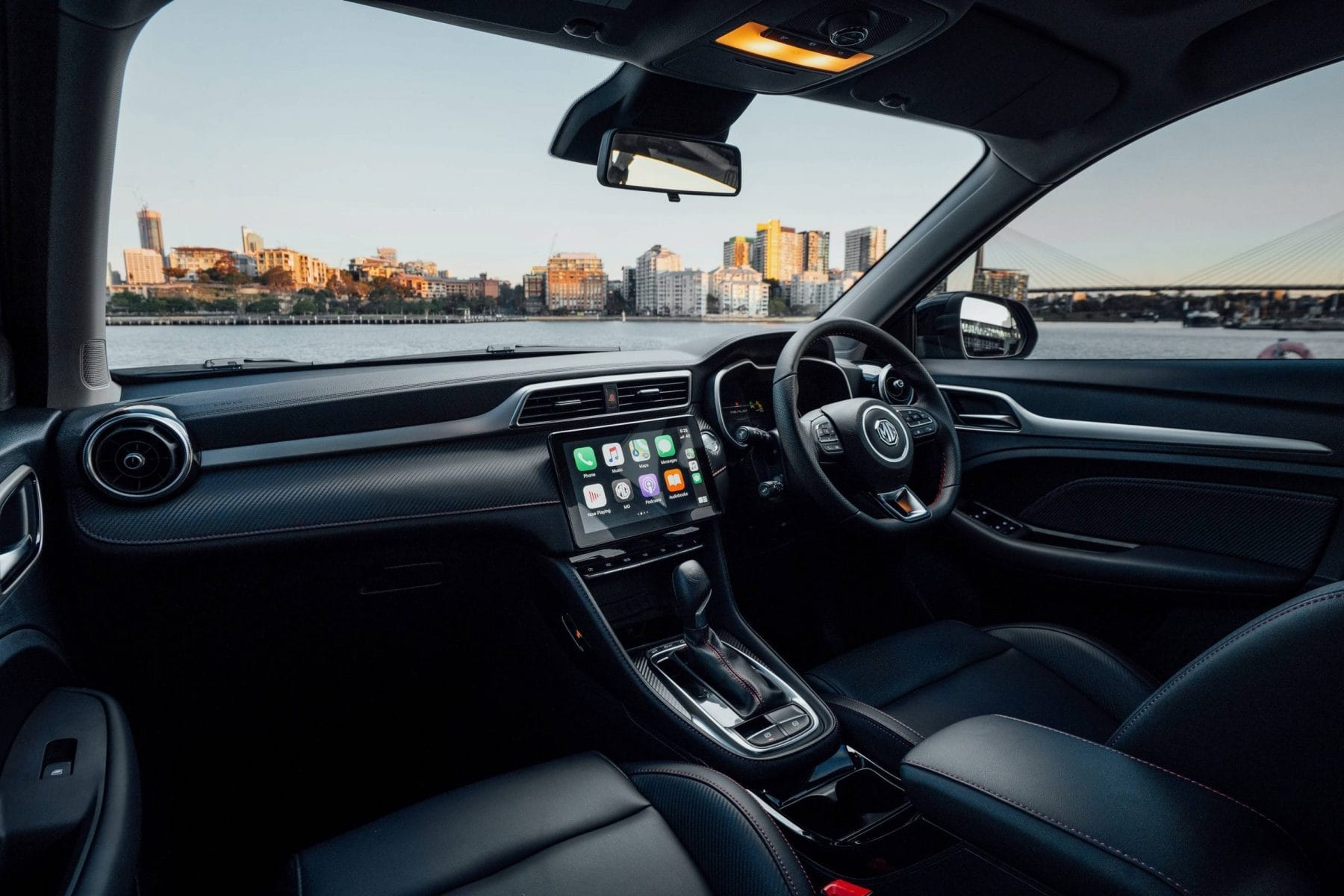 Technology
ESSCENCE has a full LCD screen for driver data. The view is fixed, but tacho readings are displayed as X1,000. So, 2000rpm is shown as 2.0. Why?
"MG Pilot" is a collection of driver aids, many of whichare required for a 5-star rating. ZST has not yet been rated, but the ZS models have 4 stars.
Active steering keeps you centred in the lane. Active Cruise keeps a careful eye on the cars ahead and adjusts your speed as needed.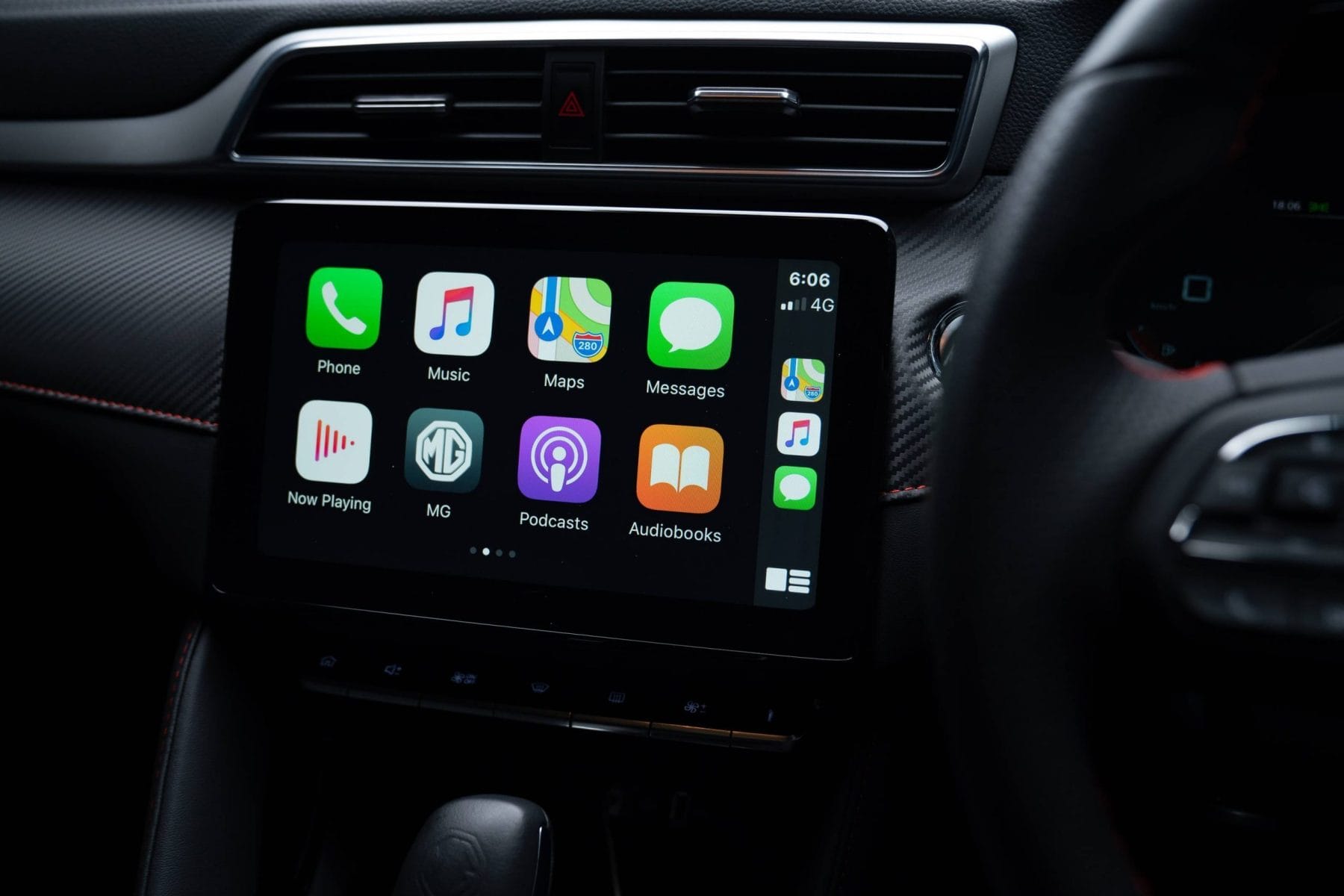 AEB tosses brakes in emergencies, and airbags deploy when go wrong.
There is a space-saver spare in the boot, but there looks as though there is room for a full-sized one.
Apple CarPlay and Android Auto are standard, and are displayed on a 10.1" tablet screen.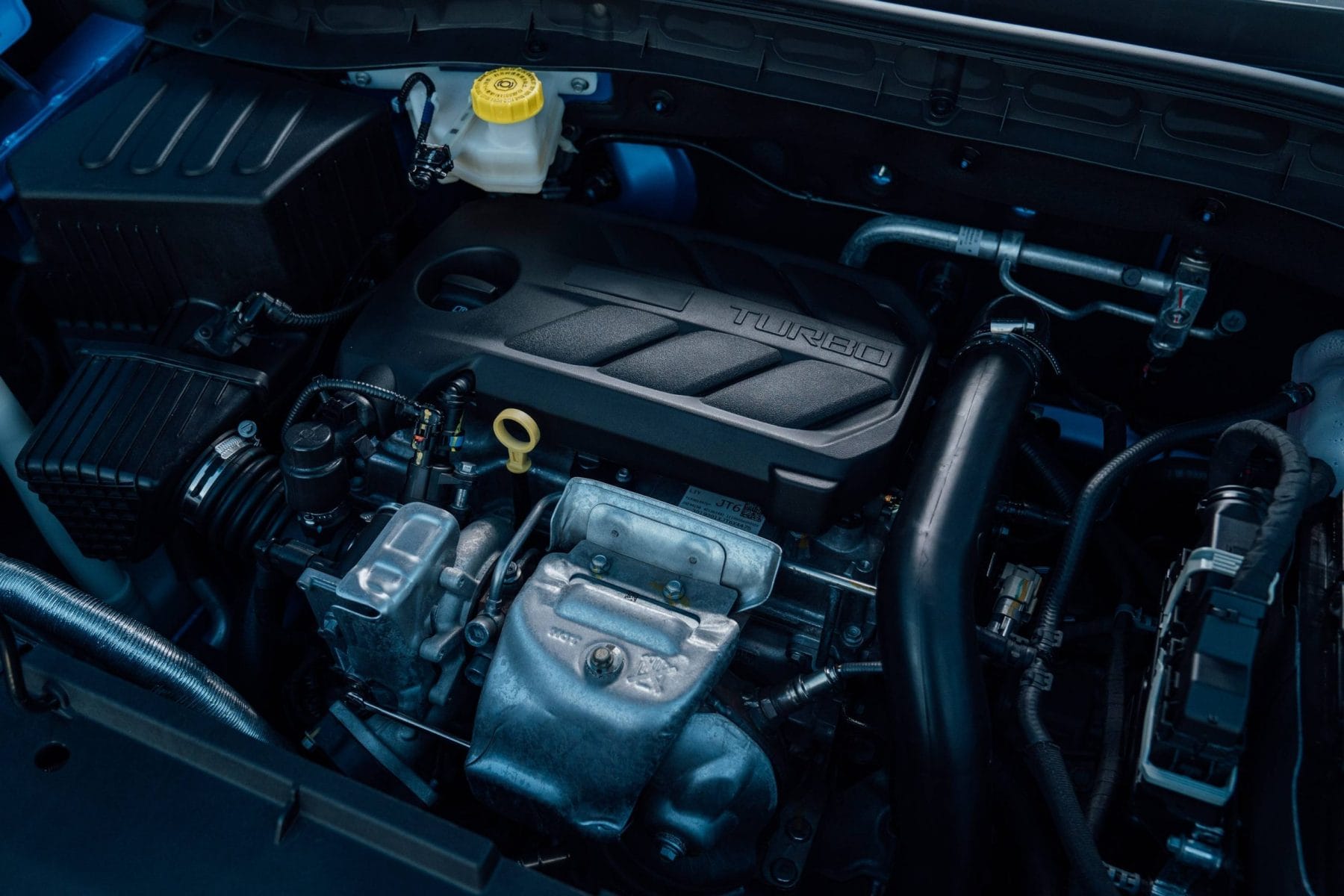 The drive
ZST has a 1.3L, Euro5, 3-cylinder turbo petrol engine, with 115kw/230Nm of power. It drives the front wheels through a 6-speed automatic. Top speed is a rather hopeful 185kph, but I doubt that will ever be put to the test.
Handling is good, with quiet, smooth ride on most surfaces. The 17" alloys are shod 215/55 R17 Michelin rubber. Steering is super-light, and I like it. The days of demanding road feel have gone, and good riddance too.
ZST is pleasing to drive. The throaty little engine does its thing, and while ZST is not the sports car of MGs gone-by, it fills a space where most people will eb able to enjoy themselves, worry free.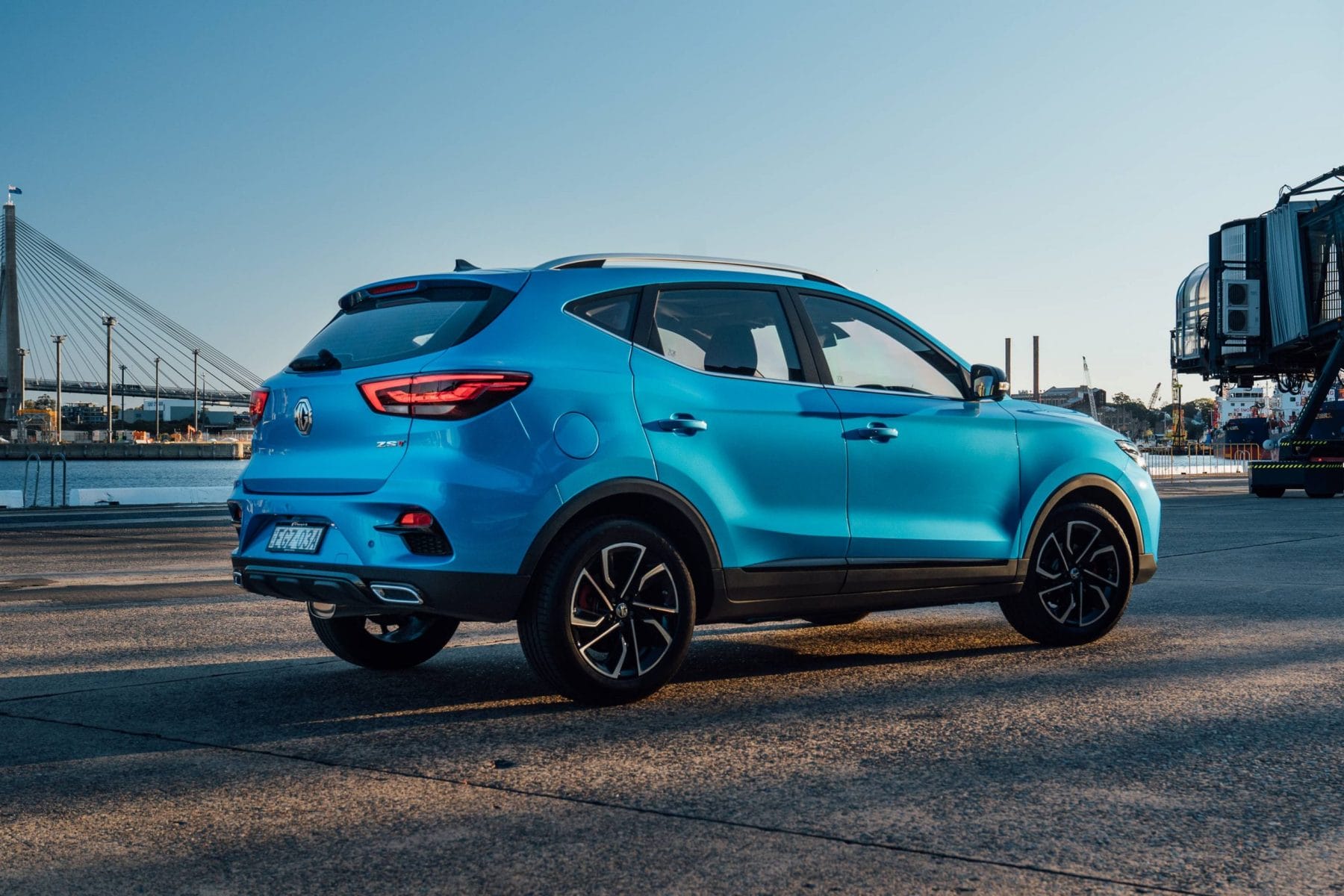 Conclusion:
I didn't expect the competent handler that I got. I didn't expect ZST to be bad, its just that I didn't expect it to be good. EURO5 is not the latest in emissions standards, but it will do.
It is a good effort and 32 grand is a decent price for a car this size. We can't comment yet on longevity and reliability, for obvious reasons.