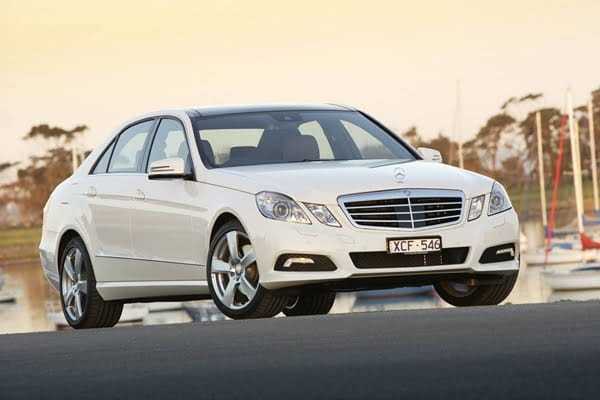 The Mercedes-Benz E-Class is now in its ninth generation and sees Mercedes-Benz return to its core qualities of combining comfort, safety and luxury in its vehicles. But most importantly, Mercedes says it signals a return to engineering integrity. The E-Class is a mainstay of the Mercedes-Benz range, demonstrating exactly what the company can achieve with a sedan. The previous version, launched in 2003, was perhaps an example of Mercedes-Benz trying too hard to include the latest technology – there are many stories of early cars plagued with reliability problems, this was an important area for Mercedes to tackle if it wanted to regain its reputation for strong build quality and reliability.
Have they done it?
Let's find out
Behind the wheel
First impressions are very favourable and the E-Class certainly feels well-built when you get behind the wheel. From the heavy 'thud' of the doors, to the solid feel of the dash and buttons, it's clear this is a far superior car to its predecessor. There's also a welcome return to the more angular interior styling of older Mercedes models, giving a functional and sturdy feel. The new E-class gives you the immediate impression of understated quality. It has precise switchgear and lots of soft-touch plastics although some materials and textures like on the steering boss don't feel that special. The interior however comes into its own at night. The lighting effect which splits the dashboard and the down lighting on the door switchgear looks simply brilliant.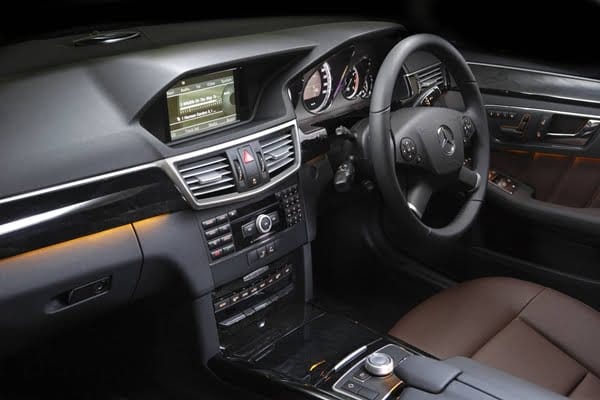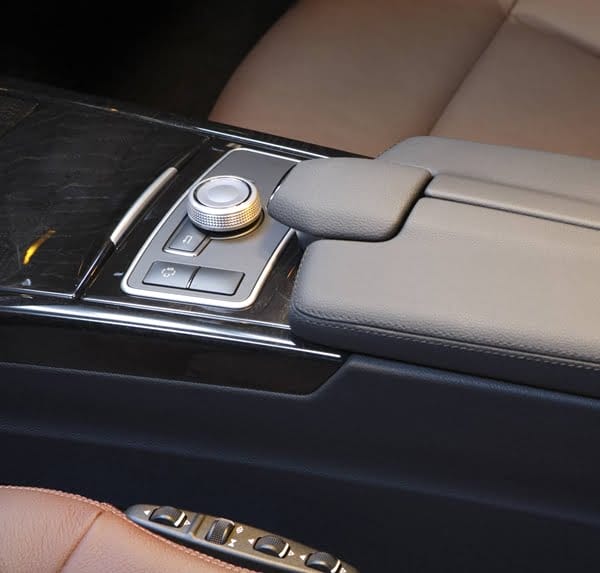 Performance
The new diesel E350 CDI is just so smooth and sweet-sounding even from the outside that anyone could easily mistake it for a petrol model. Diesel motors have been gaining in popularity because they have been getting more powerful as well as more silent and refined. But the Mercedes updated 3.0-litre V6 takes this even further. There's no hint of diesel motor rattle, there's very little vibration and even when you rev it and it's smooth. Mercedes engineers have taken what was already a very good motor and improved on it significantly. While much of this new motor remains common with the previous-generation E280 CDI, Mercedes has both upped the power and also improved fuel economy. In an effort to make it even more refined and silent, the motor's compression ratio has been reduced significantly from 17.7 to 15.8. And there are new, more responsive injectors for better control as well as improved air flow and ducting in the engine, all of which translate to even greater refinement. This engine develops torque in a more linear manner and has a flatter torque curve too, which can be felt in the effortless manner the car drives. This all-aluminium 72-degree V6 also delivers a large amount torque from 1600rpm, (just off idle), and this allows this otherwise heavy car to be shot forward like it's a light weight. Normal driving conditions need only a gentle dab on the throttle and even that is good enough to have you scooting forward in that effortless, well insulated, typically Mercedes manner. The greater flexibility of the motor also means that the gearbox in "Comfort" setting can shift up gears much earlier, so progress is both rapid and relaxed. However, with 170kW, the new E class can play performance saloon easily as well. As you take off from rest with full throttle, the E-class's seven-speed automatic gearbox takes you through the gears in rapid succession, with the passengers pinned back in the seats. Zero to 100kph comes up in well under 7 seconds. The extra gear on the gearbox is put to good use here. It also helps that you are given paddle shifts that in both Sport and Comfort settings, are really nice to use, the gearbox responding swiftly enough to requests for a downshift.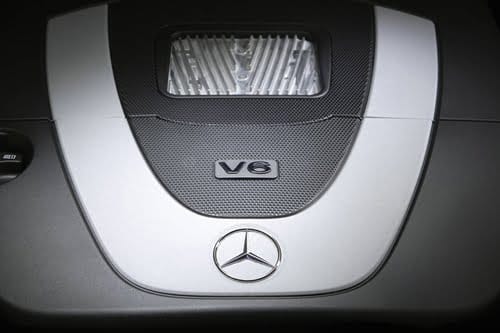 Handling
The Avantgarde is fitted with 18-inch wheels as standard and has lower suspension than the lower spec models. Suspension settings are adjustable "Comfort to Sport" mode for improved grip in corners and better body control. They also have Mercedes-Benz's Direct-Steer system, which allows improved responsiveness at lower speeds (requiring less input to turn), and better precision and stability at higher speeds. It offers improved comfort over the standard springs, but is also fitted in conjunction with electronic dampers.
Comfort
The interior of the E-Class has a very modern appearance, especially Avantgarde model with sports steering wheel, which is great to hold. The memory & multi-contour front leather seats offer decent side support and are brilliantly comfortable, the cabin has some nice details, such as, climate control, with auto switching, rain-sensing wipers, satnav and parking beepers front and rear, Command APS with 6-disc CD/DVD, reversing camera, thermotronic luxury climate control, lane keeping & blind spot assist, Harman/Kardon® logic7® surround sound system, TV tuner with analogue/digital TV reception, ambient lighting on Avantgarde models in underside of dashboard trim strips and four door trim panels, foot well lighting thanks to optical fibres behind certain parts of the trim on the dashboard and doors, they create a band of soft light, which is particularly soothing at night. Black ash wood trim etc etc. There is no denying the build quality and comfort levels, this is an area Mercedes-Benz has clearly focussed on following criticism of some of its previous models from the mid-1990s. It feels very hard-wearing and the finish is top notch. It's surprising though that the E-Class still uses a foot-operated parking brake though, when most other executive saloons use an electric version. The driving position is good and there's lots of reach adjustment in the steering, while all cars get heated front seats as standard which are a great in winter! This E-Class is longer and wider than the previous model which means extra leg and elbow room for all passengers. But it's most noticeable in the back, which feels noticeably more spacious, especially in terms of legroom.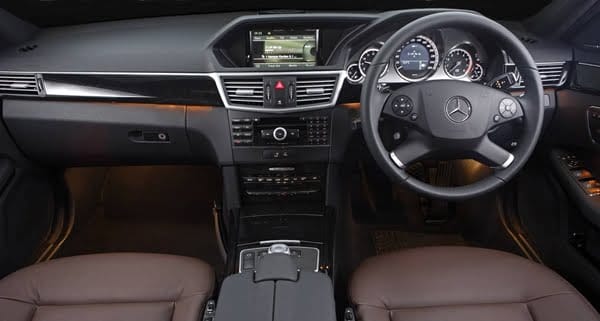 Practicality
Luggage capacity of 540 litres is about as generous as anyone could expect for a large saloon like the E-Class. There are reasonable storage compartments in the cabin and for cars fitted with the seven-speed automatic gearbox, extra storage in the centre console (these come with a steering column gear selector rather than a gearstick). Every E-Class now also gets a split fold rear seat to increase luggage room.
Equipment
The E-Class has a surprisingly good level of equipment even in the entry level models. Avantgarde gets all the fruit as suggested above (see comfort) such as full leather, xenon headlamps with LED daytime running lights, black wood trim, lowered suspension and automatic dimming mirrors.
Safety
The E-Class received the maximum five star safety rating from Euro NCAP and along with everything you would in expect in a car at this price, such as electronic stability control, there are some additional features that set it apart. Up to nine airbags are standard. Four seatbelt pre-tensioners, Pre-Safe (which anticipates if a crash is likely and primes other safety features), Attention Assist (which monitors the driver's behaviour for potential drowsiness at the wheel) and Active Bonnet (which pops up to reduce the risk of head injury for pedestrians) are all standard. There are also other safety features available such as Adaptive High beam Assist (standard on Avantgarde models), Night View Assist and a lane departure warning system.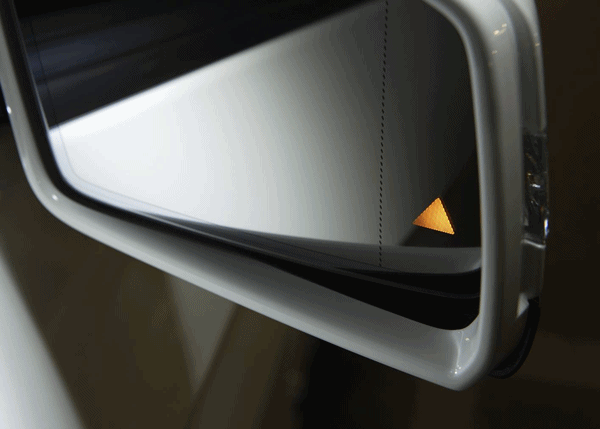 Summary
Smooth, super-refined, a pleasure to drive in our start-stop environment and capable of massive performance when needed, the new diesel motor complements the new E's character perfectly. It really has almost no serious weaknesses worth mentioning and the fact that it comes installed in another fantastic package; the new E makes this combination even more deadly.
It's all about the modern sharp-edged styling and here is a Merc that upholds all the brand's traditional values of solid build, over-engineering and extreme refinement to the hilt, but like any modern car is also agile and fun to drive when you hit the go peddle. Sure, the new E-class has some weak areas. But these are too minor to prevent it from recording a near perfect score.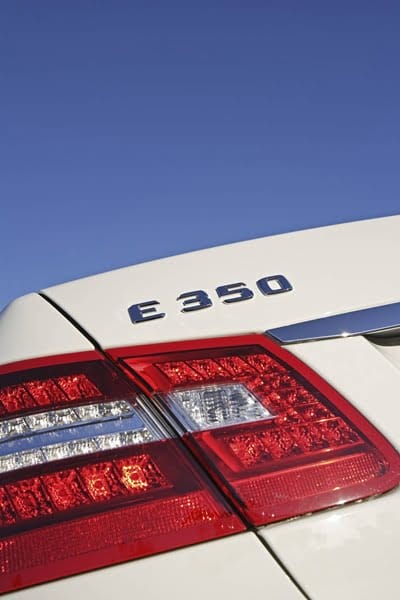 What is good and not so good?
What is good?
What we liked
Progressive styling
Brilliant engine
Ride and handling
Comfort
Interior Space
What's not so good?
Rear seat head room
Column gear shifter
Foot operated park brake
Vehicle: Mercedes-Benz E-class E350 CDI Avantgarde $136,485*
Drive train: 3.litre, V6-cyl 7-speed automatic; rear-drive
Power and Torque: 170kW – 540Nm
Safety: qqqqq
CO2 Emissions g/km: 165 g/km
Green Vehicle Guide Rating: qqq1/2
Fuel Economy L/100km (ADR comb): 6.9 L/100km
Tow Capacity: NA
Tow Ball Rating: NA
Warranty: 3 year/Unlimited km,
Alternative: BMW 5
Alternative: Jaguar XF
Alternative: Audi A6
AnyAuto Ratings : 86/100
Behind the Wheel 8
Practicality 9
Comfort 9
Fit for Purpose 9
Equipment 9
Value for Money 8
Performance 9
Build Quality 9
Ride & Handling 8
Environment 8