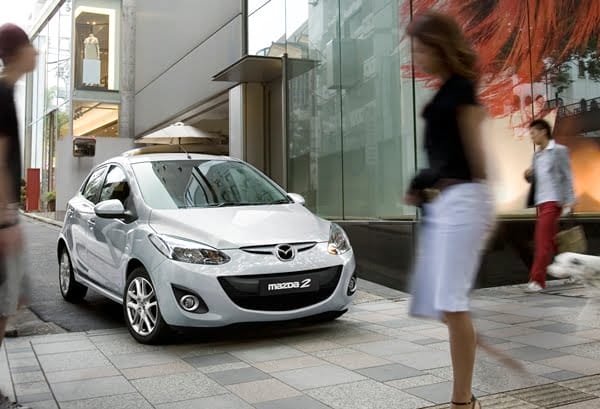 Mazda Australia has made the stylish and compact Mazda2 even more appealing with the addition of USB connectivity across the range.
Mazda2's reputation for offering a winning combination of style, comfort and safety at a competitive price is also further enhanced with the USB feature being added at no additional cost to the customer.
USB connectivity means that Mazda2 drivers and passengers alike can now easily connect their iPod®, iPhone® or USB memory via a handy USB input located in the centre console.
Users will experience improved functionality with the ability to control music selection directly via the steering wheel audio controls.
In addition to making music selection easier, the ability to choose songs and control volume without taking your hands off the steering wheel also provides clear safety benefits.
Information such as artist, song and album names will now also be shown on the multi-information display in instances where the USB device contains the necessary information.
Data is transferred from the device to the Mazda2's audio system by a USB 2.0 connection and MP3, WMA and AAC file formats are supported.
In other changes to the Mazda2 range, the silver centre cap on Maxx and Genki alloy wheels has now been changed to a stylish black reflecting a design cue recently introduced on the award-winning CX-5.
Mazda2 buyers also now have the choice of a new exterior colour with Stormy Blue Mica being introduced in lieu of Burgundy Red Mica.
As always, Metallic and Mica paint colours are a no cost option on Mazda vehicles.
Updated Mazda2 models are available now for order from Mazda dealers across Australia.