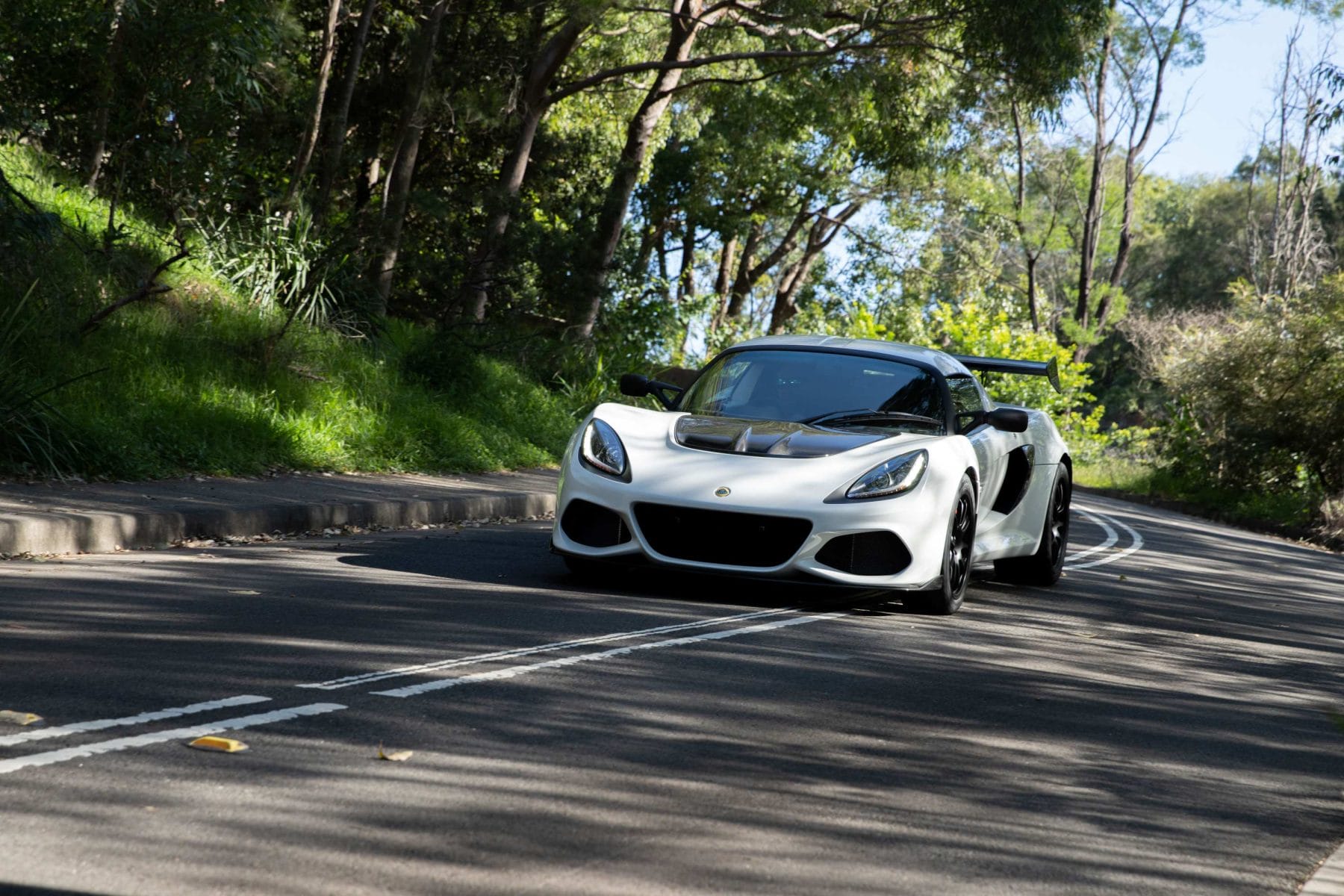 On the eve of what should have been the 29th running of the iconic TARGA Tasmania tarmac rally, Lotus Cars Australia introduces the Exige Sport 410 TARGA Limited Edition coupe, an Australian-only machine limited to ten units nationally.
Lotus Exige Sport 410 TARGA Edition limited to ten units
Unique to Australia, the TARGA Edition pays tribute to the success of the Exige in TARGA competition
Specific 'TARGA Limited Edition' decals, side air intakes and rear wing made of carbon fibre make sure this is a Sport 410 that will stand out from the crowd
Carbon fibre race seats, interior colour pack, harness bar, harness fire extinguisher and towing eyes mean this car is ready for track and TARGA duty from the day of delivery
Bespoke, numbered interior build plate ensures exclusivity
Priced from $174,990 plus dealer delivery and on-roads it represents excellent value

Lotus Exige Sport 410 TARGA Edition
"The catalyst for this car was the success the Exige has enjoyed in TARGA competition. Having won the Australian TARGA Championship back to back in 2018 and 2019, it seemed fitting to pay tribute with a Limited Edition car" said Lotus Cars Australia CEO, Lee Knappett. "2019 was an extremely successful year, with Lotus owners winning the TARGA championship in all four classes that our cars were eligible (TSD, GT Sports, GT2 and Outright)".
TARGA is an important part of the comprehensive event calendar that Lotus Cars Australia delivers to customers through its national dealer network. Knappett went on to say "Some of our customers have been doing TARGA for a long time, but our relationship with TARGA at a manufacturer level really started in 2015 when we supported four cars competing in TARGA High Country.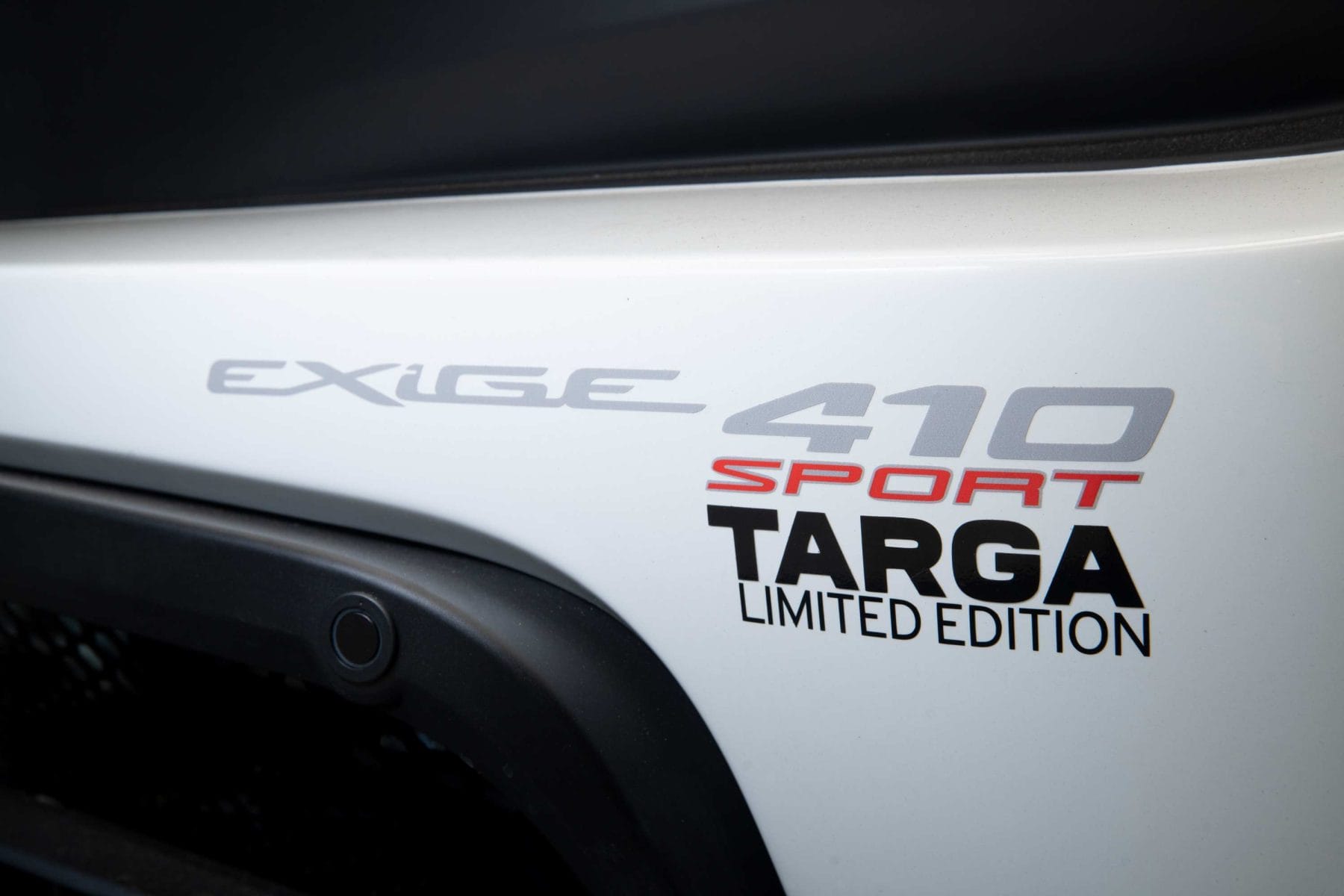 Since then, our involvement has expanded to include an official Lotus Tour group, and we regularly have over 25 cars in the field at each event. TARGA is a great fit for our customers. It offers numerous different classes, including a noncompetitive tour group that allows first timers to dip their toe in. Some never do more than the tour, returning year on year for some spirited driving. But some go on to competition and progress their way through the ranks. And some go on to become Australian TARGA champions. That is a pretty special customer journey to be a part of."
"We are delighted to pay tribute to our involvement in the TARGA events and our success in competition with this Limited Edition run of the Exige Sport 410. The Exige V6 has proven it's credentials as a TARGA car, so it seems fitting that it be the platform chosen for the Limited Edition."
TARGA CEO, Mark Perry said "The launch of this amazing new Lotus simply solidifies our fantastic relationship and will enable TARGA competitors across the country to compete in our iconic events knowing that they have a great chance of winning. Lotus have won the last two Motorsport Australia TARGA Championships, and this combined with their heavy presence in our TARGA Tours and speed-limited competitions means that Lotus are one of our signature brands. We look forward to seeing this fantastic looking Exige at our events and out on the streets, proudly displaying the TARGA brand"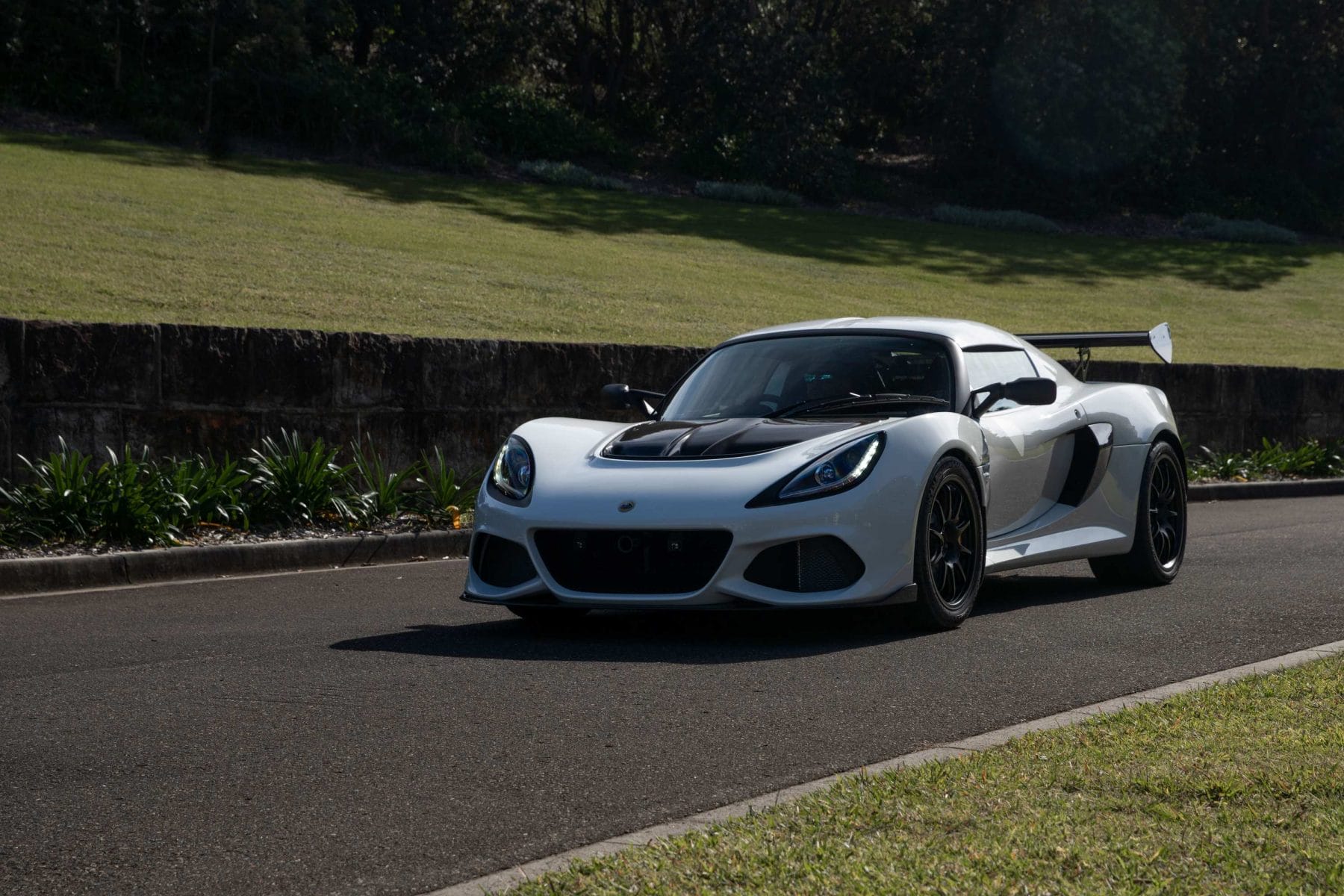 Unique TARGA Specification
Immediately standing the Exige Sport 410 TARGA Limited Edition out from the crowd is the addition of cup style side air intakes and rear wing, both finished in carbon fibre. TARGA decals complete the exterior features of the car. Customers have the choice of any metallic paint colour in the Lotus range.
Moving inside the car, the TARGA pack adds carbon fibre race seats, harness bar, 4 point driver harness and fire extinguisher, all of which make the car ready for entry level driving at TARGA, or any of the many track day and sprint events available to Lotus customers. For customers wanting to pursue higher levels of TARGA competition, a dealer fit Australian Motorsport compliant roll cage option is available. The addition of an interior colour pack adds a bit of 'swish' to a cabin that already includes full Alcantara trim.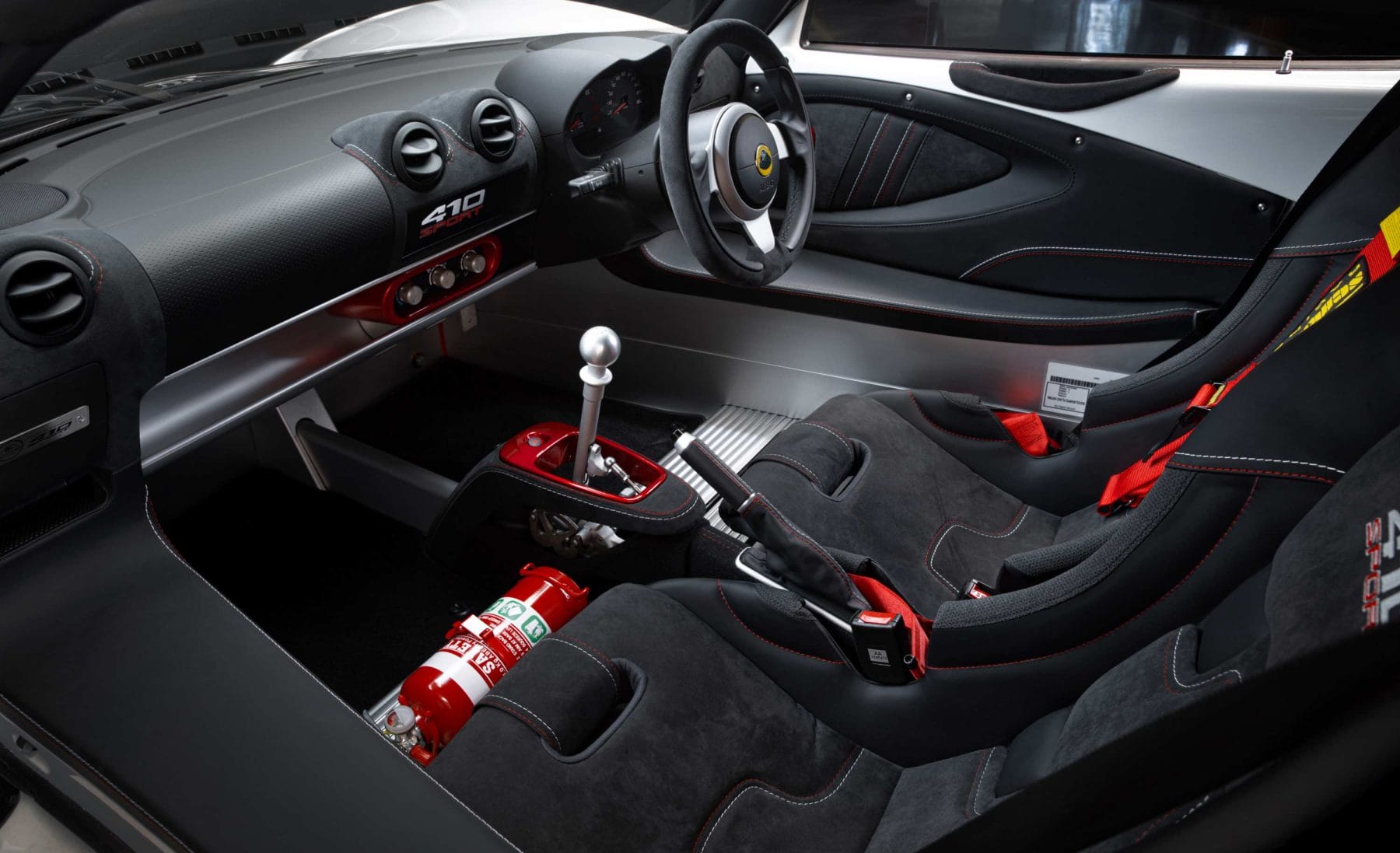 The TARGA pack adds to the already long list of performance and lightweight components that define the Exige Sport 410.
Weight savings come from the carbon fibre front splitter, front access panel and rear boot lid, as well as the ultra lightweight forged alloy rims shod in sticky Michelin Pilot Cup 2 tyres, while suspension performance comes from three way adjustable Nitron dampers, Eibach springs and 3 way adjustable anti roll bars front and rear.
The driving power behind this car comes from the tried and tested 3.5L V6 which is forced inducted by a charge cooled twin scroll style supercharger to generate 410bhp and 420Nm. The engine itself has a baffled sump to prevent oil starvation during high speed, high load corners, and power is put to the ground through a 6 speed H-pattern gearbox running sports ratios.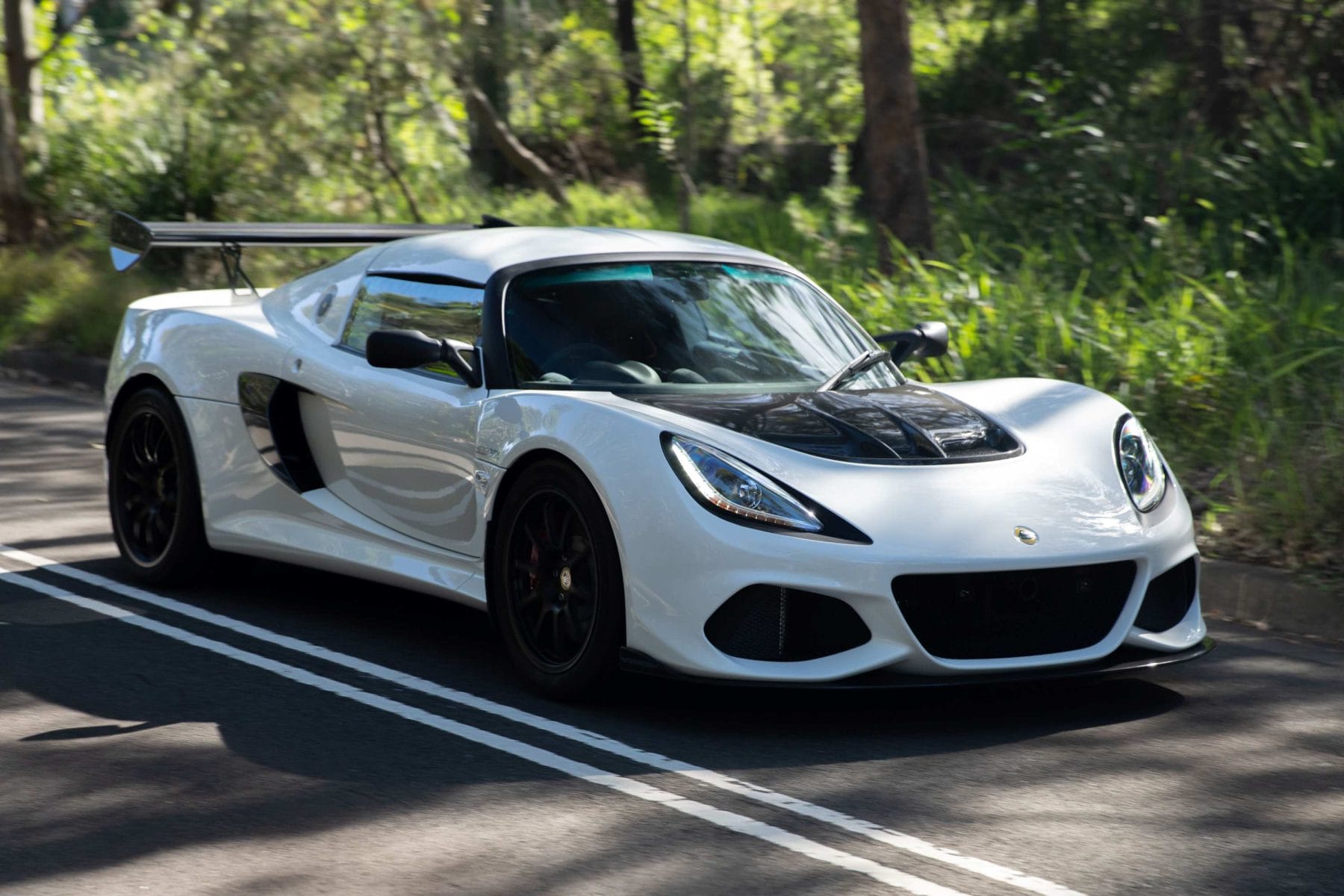 Braking is courtesy of AP Racing, with forged, four-piston calipers and high performance two-piece J-hook brake discs. With a higher thermal capacity and improved bite, these discs have better debris clearance and impart consistent pedal feel with greater stopping power.
The driver has a choice of four drive modes, 'normal', 'sport', 'race' and 'tcs off'. Each mode reduces ESP intervention, allowing drivers to explore car limits as their confidence grows.
Lotus standard warranty terms and conditions apply to the Exige Sport 410 TARGA Limited Edition (3 years, unlimited Km). The cars also come with 3 years roadside assistance as part of the Lotus Assist programme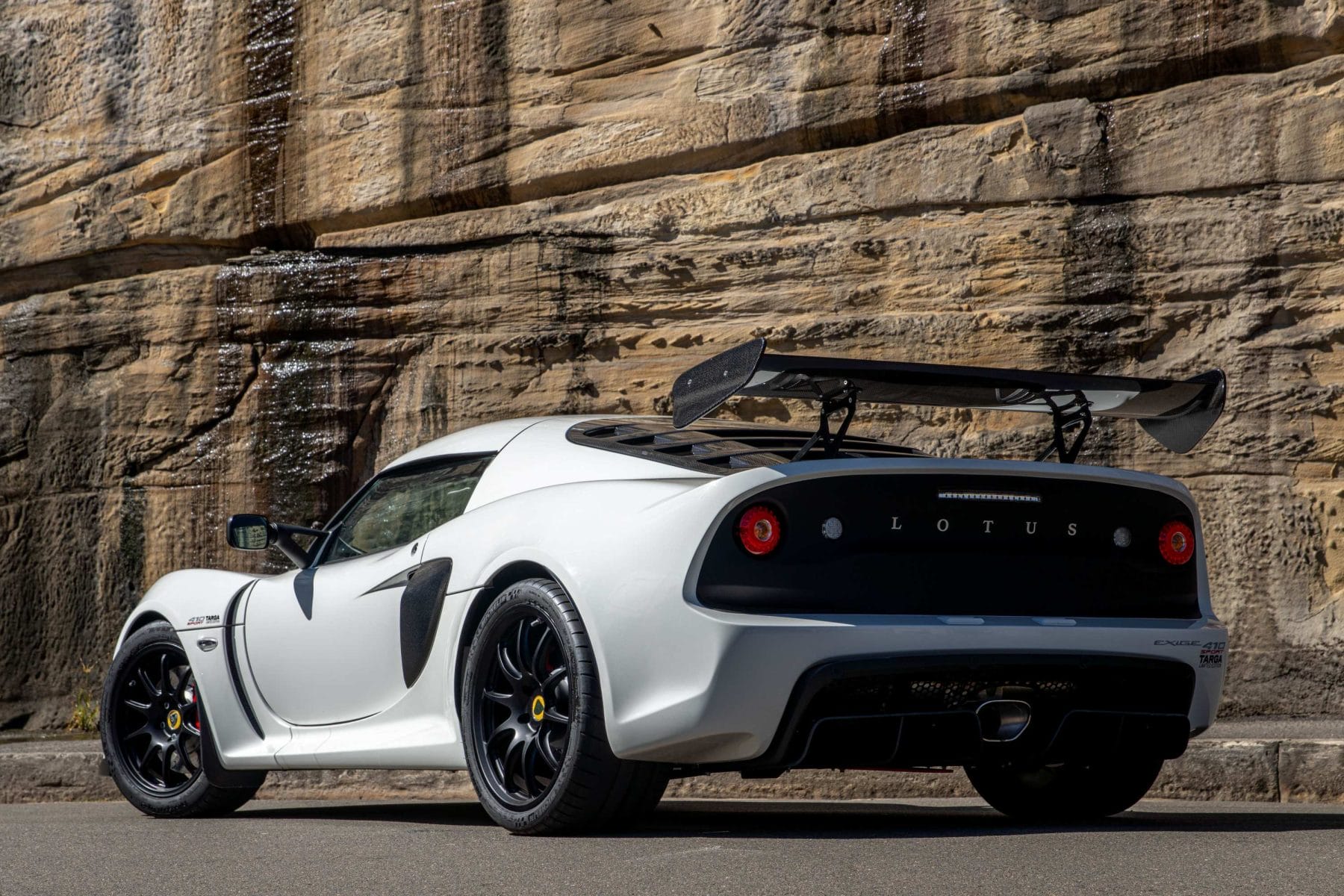 Technical specifications in detail
PERFORMANCE Exige Sport 410 – maximun power of 305kW @ 7000rpm and torque of 420 Nm from 3000 – 7000 rpm. Comes from a 3.6L V6 with a 6 speed manual transmission. It will reach 0-100 km/h in 3.4 seconds and top out at a maximum speed of 280 km/h. It has an ADR combined fuel use of 10.2L/100K.