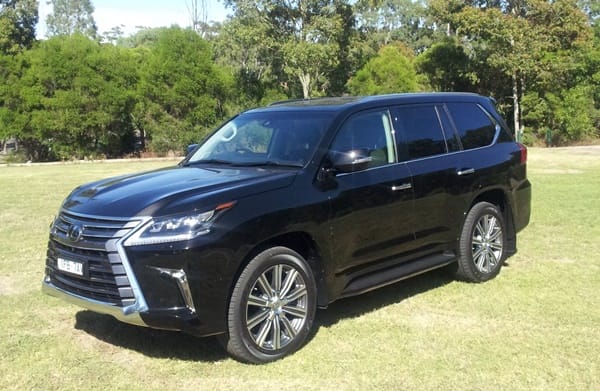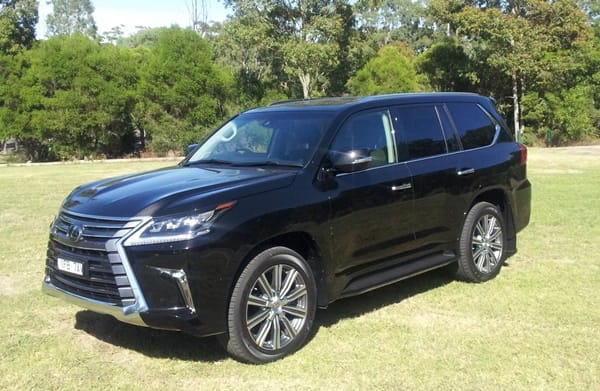 Welcome to the vehicle that manages to do it all – the Lexus LX570. Powerful engine?  Check. Proficient off-road capabilities? Check. Super stylish, pimped out design? Check! The overhauled Lexus LX570 shares very little with the model it replaces and with a long list of standard features; you could say the update has been a success. However at $151,305*, the Lexus LX570 is at the top end of the market – so what do you get for this sizable chunk of cash?
The Lexus LX570 has not only added features, but it has added size and at 5080mm long, 1865mm tall, 1980mm wide and weighing 2,740kg – this is a super-sized SUV. While many would assume this size would translate to a roomy interior – in most cases they would be wrong. However the LX 570 pleasantly surprises with a feeling of comfortable space – no matter which row of seats you find yourself in. A big vehicle needs a big engine to power it along and the potent 5.7L V8 engine does just that producing 270kW of power @ 5,600rpm and a whopping 530Nm of torque @ 3,200rpm. With such large figures, one would expect this engine to be a fuel guzzler, yet surprisingly its claimed average is around 14.4L/100km – however with the desire to plant your foot frequently – real-life figures will tend to be a little higher. For the off-road enthusiasts, the LX 570 is equipped with 5 speed CRAWL control, multi terrain select and a 3,500kg towing capacity.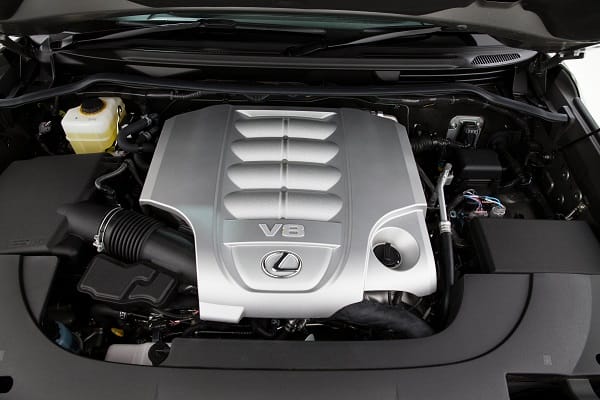 Upgrading the transmission to an 8 speed automatic has resulted in a smooth and efficient drive for the Lexus LX570. It does tend to seek higher gears quickly – slightly annoying around town however on the freeway it's ideal, sitting low in the rev-band and driving along smoothly in 8th gear. In a car of this calibre, you expect to have different driving modes to select from and the LX570 provides a multitude of options including Normal, Comfort, Sport S, Sport S+ and Custom – the latter allowing you to choose your own combination of preferences. Due to the nature of this sizable beast, the Sports modes are where the Lexus provides a truly comfortable ride with less body roll and a firmer suspension. The steering and braking are more than adequate  – however drivers just need to keep in mind the size of this vehicle – it's not going to stop and manoeuvre the same way a hatch, sedan or even a smaller SUV would!
The exterior re-vamp has resulted in a bold design that features more angles, more drama and one of the biggest signature Lexus grilles – all combining to fashion a vehicle with serious presence. Add to that 20" alloy wheels, wide-design LED lights with sleek roof rails and side steps – you get a very attractive vehicle. The complete design refurbishment has continued inside with the most notable difference being the addition of a 12.3" central media screen controlled by the Lexus toggle system – something I did not appreciate when Lexus first introduced it, but now, I love. The split-screen function of the LX570 is genius, making all the information you need available clearly, quickly and easily. My split screen was always on satellite navigation and audio system. Speaking of the audio system – the Lexus LX570 has a drool-worthy 19 speaker Mark Levinson system, digital radio, CD and DVD inputs and Bluetooth connectivity.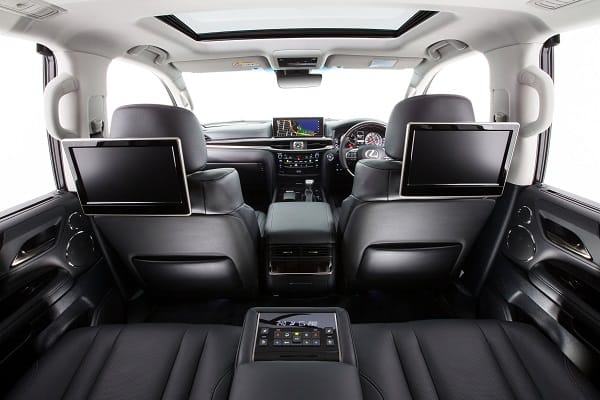 The long list of luxurious standard features continue to include keyless entry with push button start, electric moon-roof, cooled centre console, four climate control zones, leather trimmed electric seats with heated front seats (rear seats in the Enhancement Pack), automatic headlights, auto high beams, auto windscreen wipers and more. The safety system of the LX570 was also touched by the luxury wand with auto-dipping side mirrors for reversing (a personal favourite of mine which is a much handier feature than one would expect), a surround view camera which is adaptable to a forward view for those tough off-road spots, rear cross-traffic alert and of course front and rear parking sensors. As if that is not enough, you're also treated to blind spot monitoring, forward collision warning with auto braking, radar cruise control, a grand total of 10 airbags and all 8 seats fitted with lap-sash belts which is not only safer, but a lot more comfortable!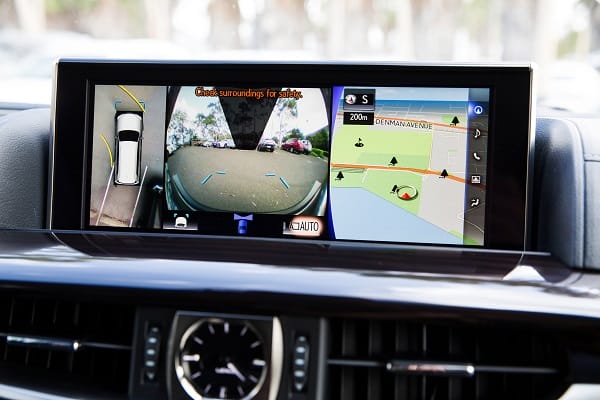 The Lexus LX570 really is a Mary Poppins vehicle in that its adaptability to any situation an owner may find themselves in is impressive – the school pick up, the off-road adventure, the tight city driving we all tend to avoid in such a large vehicle. It also packs a surprise no matter where you look – when you think you've identified all the luxurious features packed into the Lexus – you'll find another. To put it succinctly (although that is hard to do with such a complex vehicle), the Lexus LX570 gives new definition to the saying 'value for money' and if you're budget can stretch that far, it's a vehicle that can only be done justice from behind the steering wheel.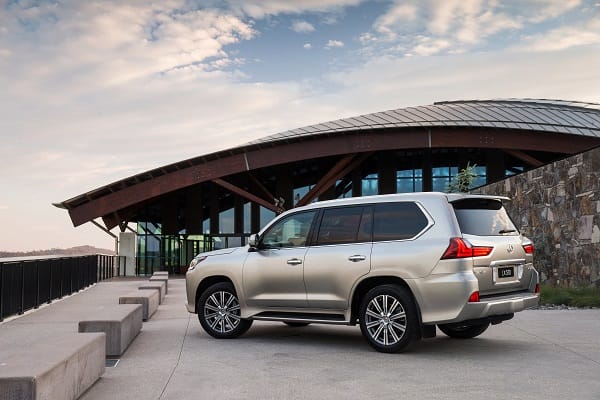 *Price is drive-away for postcode 2000 and is subject to change. Price is with standard paint and without the Enhancement Pack option.