The brand new Lexus IS 350 is making a statement and a bold one at that. Lexus is bringing sexy back!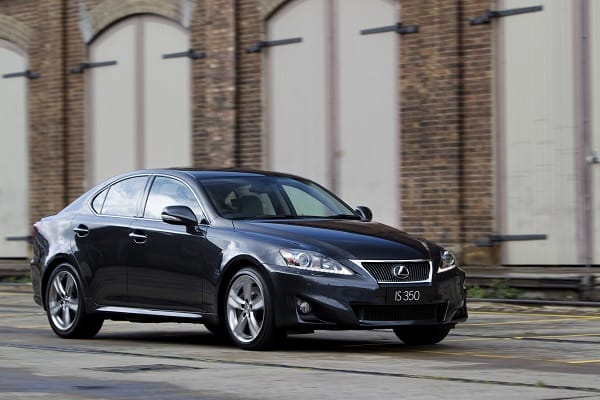 The Lexus IS 350 Sports Luxury has a very dramatic presence. Sculpted curves, fluid lines and an aggressive angular grille combine luxury and sport styling to deliver a truly unique looking car. The IS 350 Sports Luxury also proudly wears dual chrome exhausts, 18inch alloy wheels, powerful Bi-Xenon High Intensity Discharge (HID) headlights, designer monochromatic colours and a sizable moon roof that floods the cabin with natural light.
Powered by a 3.5-litre petrol V6 engine, the 8 speed automatic produces 233kW of power @ 6400rpm and 378Nm of torque @ 4800rpm. The drive can be summed up as smooth, direct and quiet. When you switch into sports mode, the IS350 doesn't fail to please, with eagerness and sensitivity the drive is truly enjoyable. Simply put, it really doesn't do anything wrong. While Lexus claims a 9.7L/100km fuel consumption, I recorded a little higher, however I must admit there was some spirited driving.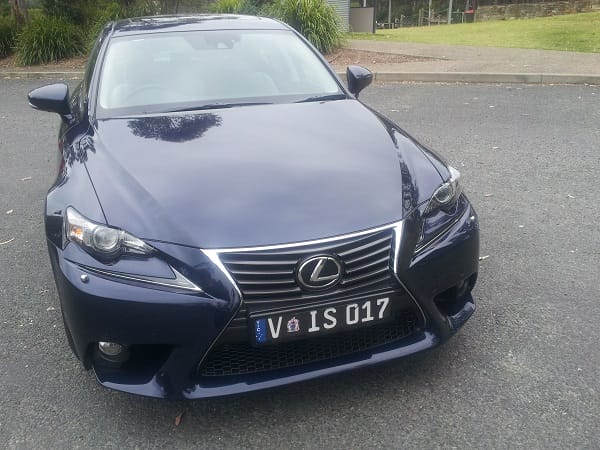 Once inside, the Lexus' attitude towards luxury continues. The seats are leather trim, comfortable and both front seats benefit from slide, recline, height and cushion tilt adjustment as well as heated and cooled seats. The driver also benefits from lumbar support and tilt and telescopic steering wheel adjustment. All the seats are very comfortable however the rear seats do suffer from a lack of leg and head room. The Luxury Sport also boasts an easy to use cruise control, clear satellite navigation system, Bluetooth connectivity, information packed trip computer and reversing camera. The tachometer smoothly glides aside at the push of a button to reveal audio, navigation and trip computer data. In general, all of the systems and information displays are incredibly user friendly.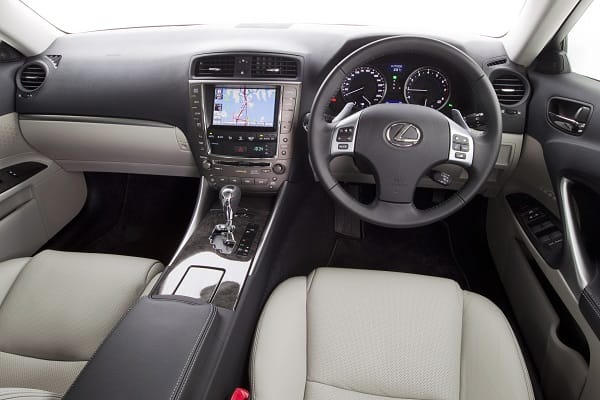 The new Lexus IS350 Sports Luxury also boasts two very unique and impressive features. The first is a touch sensitive dual climate control air-conditioning unit. This allows Lexus to eliminate bulky dials and install a simple, clean and responsive system that adjusts the temperature when a person slides their finger up or down the control sensor. The other is the amazing – and I mean amazing – sound system. The Lexus IS350 Sports Luxury boasts a jaw-dropping 15 speakers that produce an attention grabbing sound. The centre screen is clear and easy to use in true Lexus style.
A wonderful moon-roof bathes the cabin in light and further adds to the sense of space Lexus has created in the IS 350 Sport Luxury. Storage is abundant throughout, safety is paramount and peace of mind is achieved with the Lexus Drive Car warranty system.
The Lexus IS 350 Sport Luxury provides lucky drivers with a confident, luxurious and powerful driving experience that adapts seamlessly from every-day to weekend driving, rewarding drivers who invest in the revamped and revitalised luxury brand.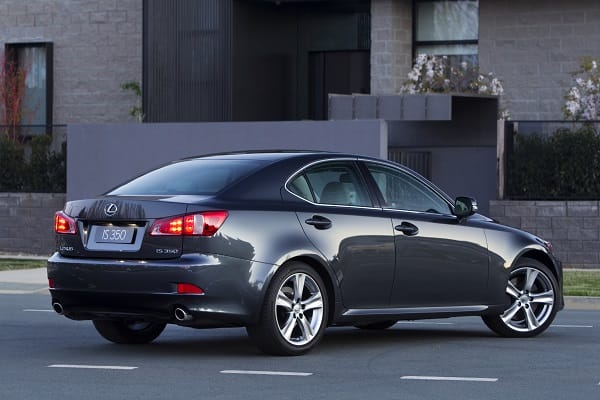 $78,534* around $92,000 on-road.
*Recommended Retail Price for postcode 2000. This price is subject to on-road costs and options. Price is subject to change.