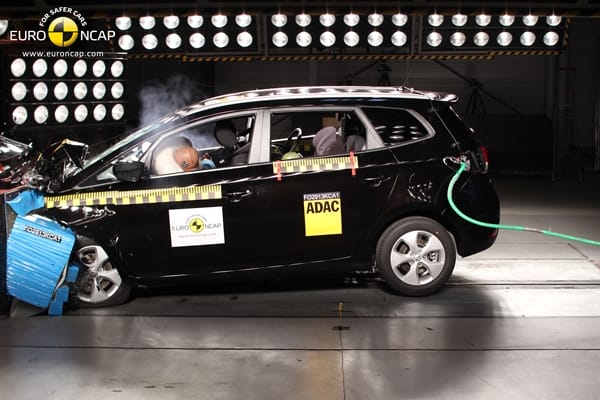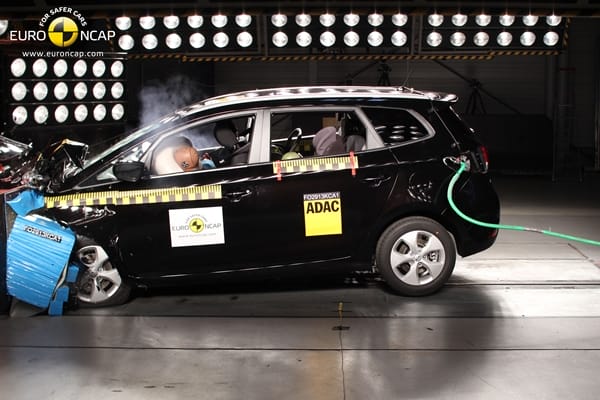 The Kia Rondo has set a new standard for people mover safety with a segment-leading five-star result in the latest round of Australian New Car Assessment Program testing.
Kia's stylish 7-seater returned a score of 36.2 out of 37 under the ANCAP criteria, stamping the compact people mover as the safety pace-setter for the segment.
"We make no secret of the fact that we are aiming for 5-star safety across the Kia range," Kia Motors Australia Chief Operating Officer, Tony Barlow said. "We have made the commitment that all new Kia models in Australia will have the five-star rating and with the Rondo we continue to honour that commitment."
Kia now boasts the maximum safety rating for all new models on sale in Australia, with the exception of the country's most popular people mover, the Carnival, which is due for renewal late next year when the current four-star rating is expected to join the rest of the garage with a maximum rating.
ANCAP Chairman Lauchlan McIntosh described the Rondo as a welcome addition to the family-oriented people mover market.
"The Rondo performed well in all tests, including whiplash testing, and it is pleasing to see that advanced seatbelt reminders are standard for all seats, including the third row," he said.
ANCAP is supported by all Australian and New Zealand motoring clubs, the Australian Government, the New Zealand Government, Australian state and territory governments, the Victorian Transport Accident Commission, NRMA Insurance and the FIA Foundation.