Subaru BRZ latest model is packed with many safety features and as its a hot topic for many buyers I decided to devote this article to a full explanation of all those features. I have a full launch article which you cab READ HERE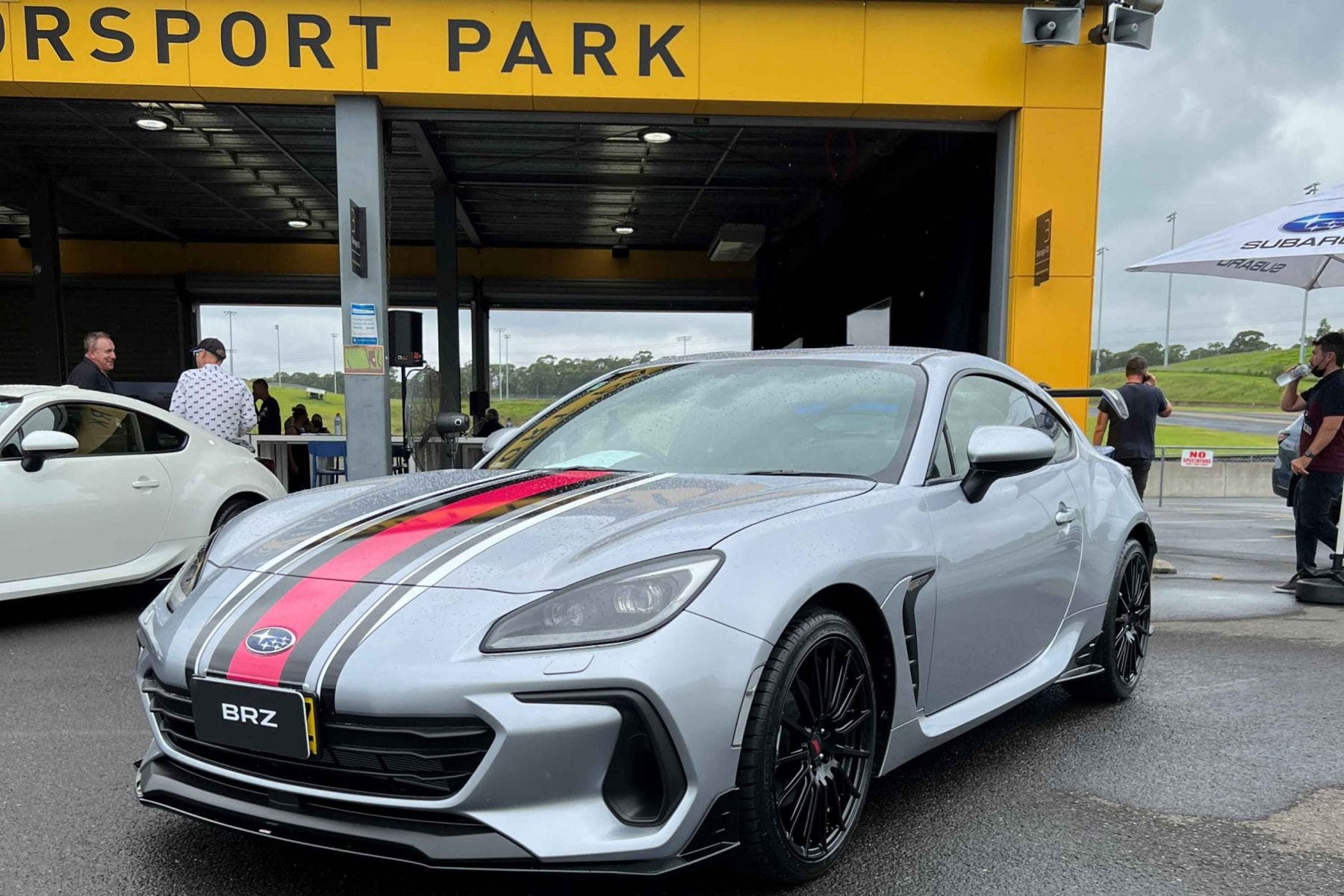 Protective safety
Body structure
The body structure's ability to absorb impact energy is the most important aspect of collision protection.
To achieve this goal new BRZ features a full inner frame structure. Rather than manufacturing the upper and lower body sections separately then joining them together, the outer panels are welded after the entire framework is securely assembled, greatly improving body rigidity and reducing distortions and deflections.
Frontal collision safety
BRZ's rear-wheel-drive design means the space created by the absence of front driveshafts allows the area below the A-pillars to be reinforced, aiding in energy absorption in a frontal impact and smoothly transitioning impact forces along the car's side sills.
The increased use of hot-pressed materials and high-tensile steel has raised collision performance in comparison to the previous generation.
Side collision safety
Through a manufacturing process known as 'tailor-welded blanks' and the use of high manganese hot-pressed materials, BRZ's B-pillar area has been reinforced to achieve high side impact collision protection, the inner frame helping transfer impact loads across the roof and through the chassis, creating a protective framework around the occupants.
The use of high-tensile steel and hot press material for the inner door beams, with thicknesses varying between 1.2mm and 1.8mm, further adds to BRZ's high side impact collision strength.
Airbags
All BRZ variants have seven airbags; one each for the driver and front passenger, two front side airbags, two full-length curtain airbags and a driver's knee airbag.
The sensing system for the side and curtain airbags has been upgraded from the previous model and now uses a pressure detection-type system with sensors fitted inside the doors, B-pillars and C-pillars to increase sensing speed and improve judgement reaction time in low-speed side impacts.
Seatbelts
Both driver and front passenger seatbelts are fitted with pretensioners to improve occupant restraint in a collision.
A new adaptive two-stage force limiter function is used for the front passenger seat. Using a strain-type occupant detection sensor, it detects occupant body type and selects the optimum energy absorption load for the seatbelt.
Primary safety
Visibility
The driver's view out of the car played a key role in new BRZ's design, with particular attention placed on improving visibility in the A-pillar and B-pillar blind spots.
Compared to the previous generation, visibility in these spots has been enhanced with the redesign of the side door mirrors, allowing for an even greater field of view.
And by moving the high-mount brake light from the rear parcel shelf to the duck bill spoiler trim, a one metre-high obstacle can be seen from as little as 21cm from the rear of the vehicle.
Active safety and performance
Vehicle Dynamic Control (VDC): More than Electronic Stability Control, VDC gives new BRZ a range of stability and braking technologies designed to assist with vehicle control in all driving conditions.
Electronic Stability Control (ESC): Applies individual brakes, reduces engine power and redistributes drive to regain vehicle stability if control is lost because of unexpected understeer or oversteer.
Electronic Brakeforce Distribution (EBD): Controls individual braking pressure to the front and rear wheels for maximum braking effect.
Brake Assist (BA): Applies maximum braking pressure in emergency situations, operating even if drivers fail to apply full brake pressure. Activation is based on both the braking force and the speed at which the brake pedal is depressed.
Traction Control System (TCS): Reduces engine power when excess wheelspin is detected, helping regain traction.
Brake Override System: Prioritises brake application if the accelerator and brake pedals are pressed simultaneously, improving accident avoidance caused by mistaken pedal operation. If both brake and accelerator pedals are pressed simultaneously while driving, the system slowly closes the throttle valve.
Brake Limited Slip Device (LSD): Applies braking to any wheel that has reduced or lost traction, transferring drive to the other wheel that still has grip to enhance stability at higher speeds and maintain vehicle traction at lower speeds when one or more wheels are on slippery surfaces.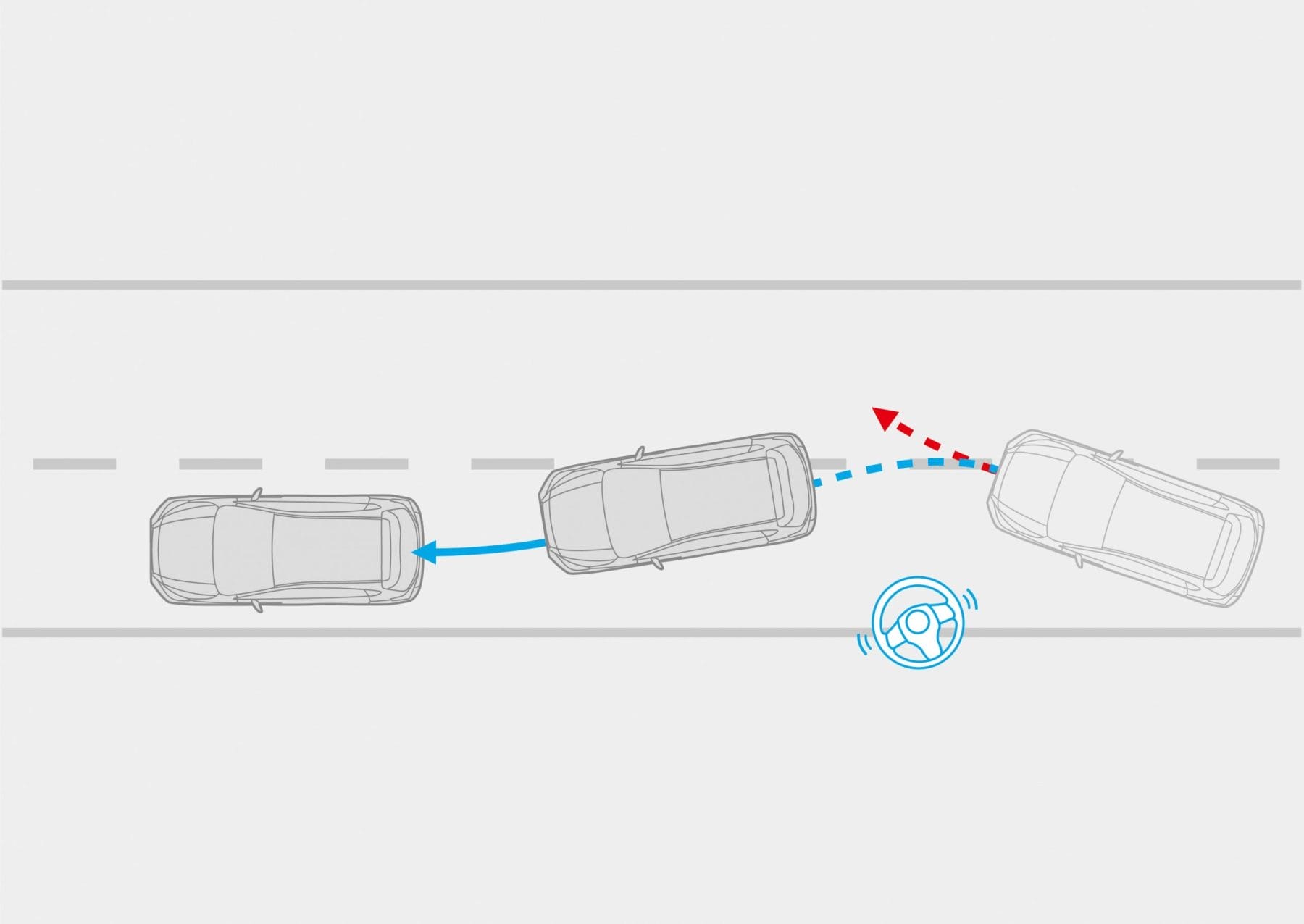 Drive modes
New BRZ features a number of selectable drive modes that vary between which VDC technologies are active, have their time-to-intervention reduced or are deactivated.
Number
Mode
Switching Method
VDC
TCS
Brake LSD
1
NORMAL
Start the

engine

NORMAL
NORMAL
NORMAL
2
TCS OFF
Short push 'VDC OFF' switch
NORMAL
OFF
NORMAL
3
TRACK
Push the 'TRACK' switch
TRACK
TRACK
TRACK
4
VDC OFF
Push and hold 'VDC OFF' switch
OFF
OFF
AT: TRACK

MT: OFF
NORMAL: Automatically adjusts to provide drivers with 'as close to ideal' driving conditions.
TCS OFF: Intentionally deactivates the Traction Control System when wheel slip is needed – on sandy or muddy surfaces, for example.
TRACK: Increases control intervention timing for a sportier, more enjoyable drive. (Note: Intervention is not disabled but time before intervention is increased.)
VDC OFF: Gives drivers maximum control but extra care needs to be taken because some safety devices are disabled in this mode.
New BRZ variants with automatic transmission have a 'SPORT' mode for faster downshifting, increasing engine braking and maintaining higher engine speeds. A 'SNOW' mode automatically selects second gear for take-off, limiting wheelspin in slippery conditions.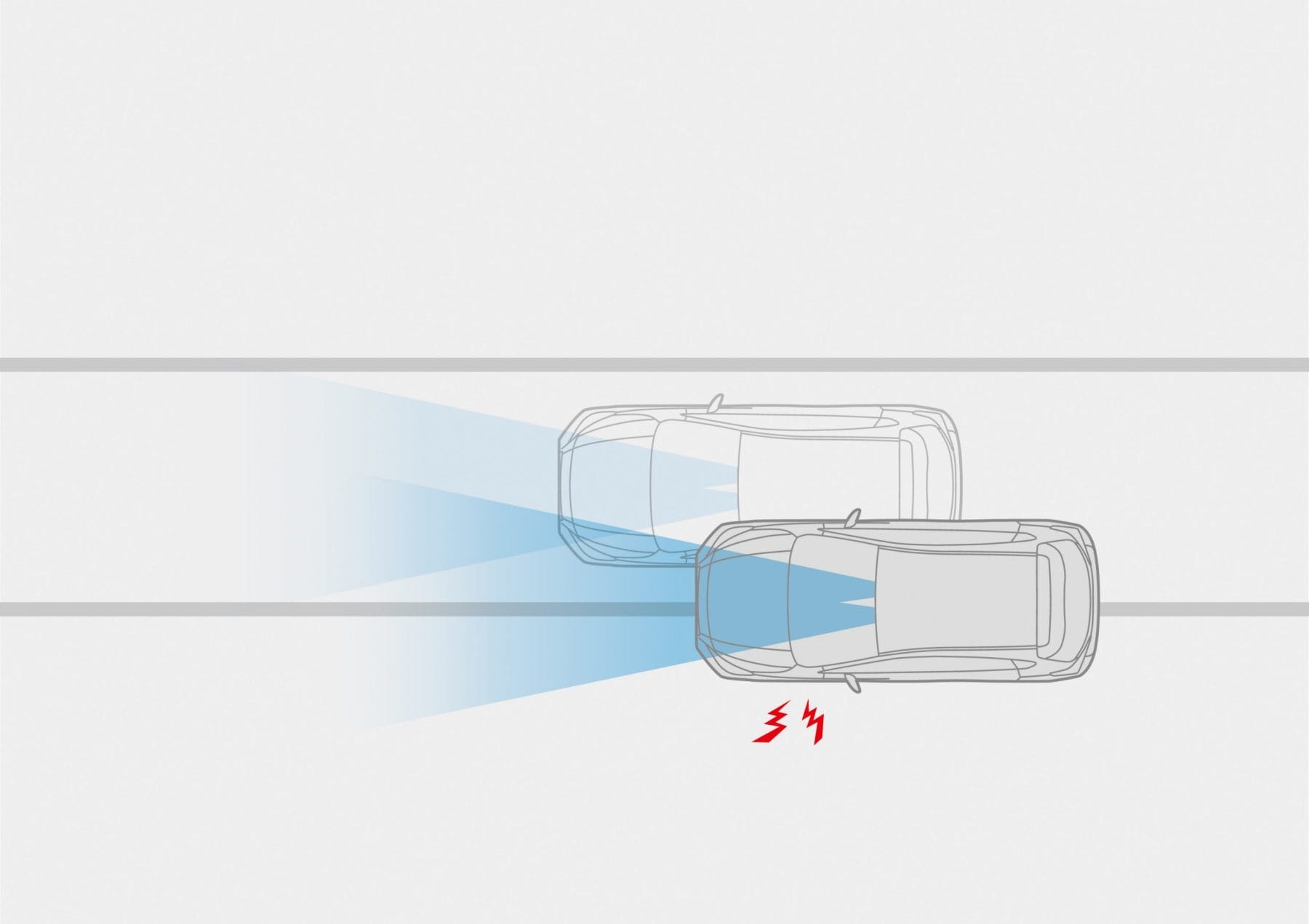 TOWARDS ZERO
New BRZ continues Subaru's pursuit of one of its most important safety visions to date – working towards zero fatal road accidents in a Subaru vehicle by 2030.
This vision is underscored by four vital safety pillars: Primary, Active, Preventative and Protective safety, all working together to achieve Subaru's 'All-Around' approach to automotive manufacturing.
Primary safety: Outstanding improvements in occupant comfort and spaciousness to minimise fatigue and maximise awareness of surroundings.
Active safety: Hazard avoidance performance significantly improved through enhanced chassis performance, dynamic handling through tyre grip maximisation and electronic Vehicle Dynamics Control (VDC).
Preventative safety: BRZ models fitted with automatic transmissions feature EyeSight®, Subaru's world-renowned preventative safety system which constantly monitors the road ahead and provides driver alerts and intervention as required.
All BRZ variants feature Blind Spot Monitor (BSM) and Rear Cross Traffic Alert (RCTA). Reverse Automatic Braking (RAB) has also been added to all BRZ variants with automatic transmission.
Passive safety: Significantly improved body strength and design to absorb impact energy and protect occupants.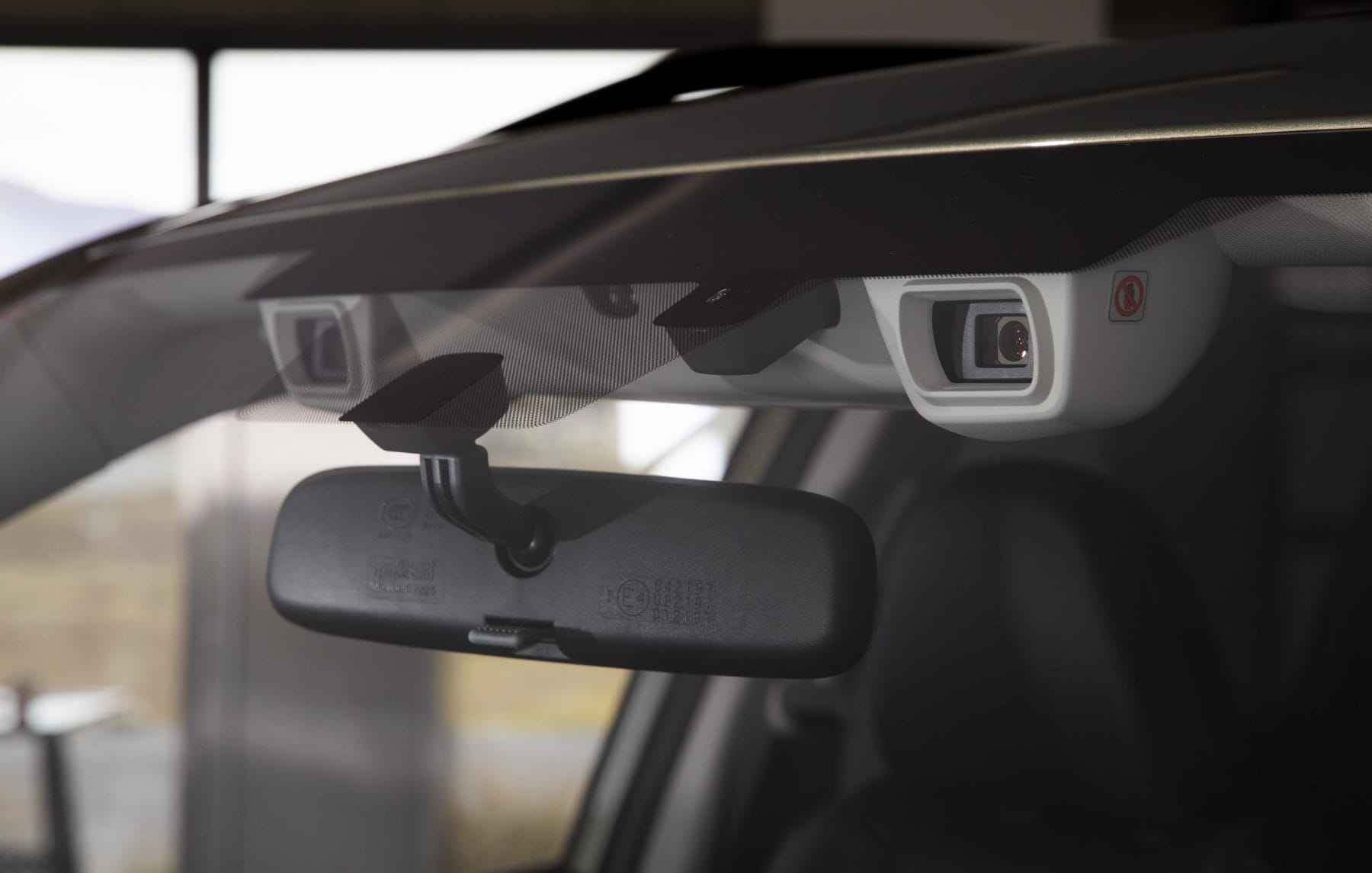 Preventative safety
EyeSight® Driver Assist
Subaru's acclaimed EyeSight® Driver Assist system is added to BRZ for the first time, fitted to all automatic transmission variants.
EyeSight® Driver Assist uses high-resolution, stereo colour cameras capable of recognising brake light application from followed vehicles for early warning of slowing traffic, making it an ever-attentive second pair of eyes that not only give life-saving warnings and braking intervention but also significantly helps reduce accident costs and inconvenience.
The EyeSight® Driver Assist system has:
Pre-Collision Braking System: An autonomous braking system that detects objects directly in front of the vehicle through its 3D stereo cameras which can calculate both the distance between vehicles and the relative speed difference.
If another vehicle or object is detected the system alerts the driver to a potential impact. If evasive action is not taken by the driver the brakes are automatically applied to slow or stop the vehicle, avoiding the collision entirely or minimising damage if the speed difference between the two vehicles is approximately 50km/h or less.
Pre-Collision Brake Assist: When EyeSight® recognises a potential collision ahead and determines the driver's brake application is not hard enough, it automatically increases braking force.
This is particularly important in emergency braking situations in which drivers might not apply enough brake pressure due to the rapid nature of the event.
Pre-Collision Throttle Management: When an object is detected in front of the vehicle while it is travelling very slowly or stopped and the system determines the accelerator pedal is depressed by more than the necessary amount, it will restrict engine output to ensure forward movement is slowed, increasing driver reaction time.
Adaptive Cruise Control: tracks the preceding vehicle within the set speed range and automatically adjusts speed to match. When there is no preceding vehicle the BRZ runs at the set fixed speed.
The set speed range is from 30km/h to 145km/h but can operate down to a complete stop. It also resumes when slowed by traffic. The 'SET' function can also be activated when the vehicle is stationary and the brake pedal pressed with sufficient force to hold the vehicle.
The distance to the vehicle ahead can be adjusted using the EyeSight® steering wheel button which allows four stages to be selected, the distance maintained at each stage dependent on vehicle speed. At highway speed, for example, the distance to the vehicle ahead will be greater than when travelling at lower speeds.
Lead Vehicle Start Alert: When a stationary vehicle in front starts to move the 'Lead Vehicle Start Alert' notifies the driver via an instrument cluster display indicator.
If the vehicle in front remains stopped the system continues to detect it, activating the dashboard alarm if it advances approximately three metres or more while new BRZ remains stationary.
When the Lead Vehicle Start Alert activates, a two-tone 'beep' is heard, and an interruption screen is displayed on the Multi-Information Display (MID).
Lane Departure Warning: EyeSight® constantly monitors the road's lane markings. If speed rises above approximately 50km/h the system warns drivers if it detects the vehicle is likely to move from its lane.
If the Lane Departure Warning activates, an alert sounds three short 'beeps' and an interruption screen is displayed on the MID, warning drivers to monitor their driving line.
Lane Sway Warning: Lane swaying is often a sign of inattentiveness which could lead to an accident. This function detects the vehicle swaying or drifting within the lane and warns the driver, sounding three short 'beeps' and displaying an interruption screen on the MID.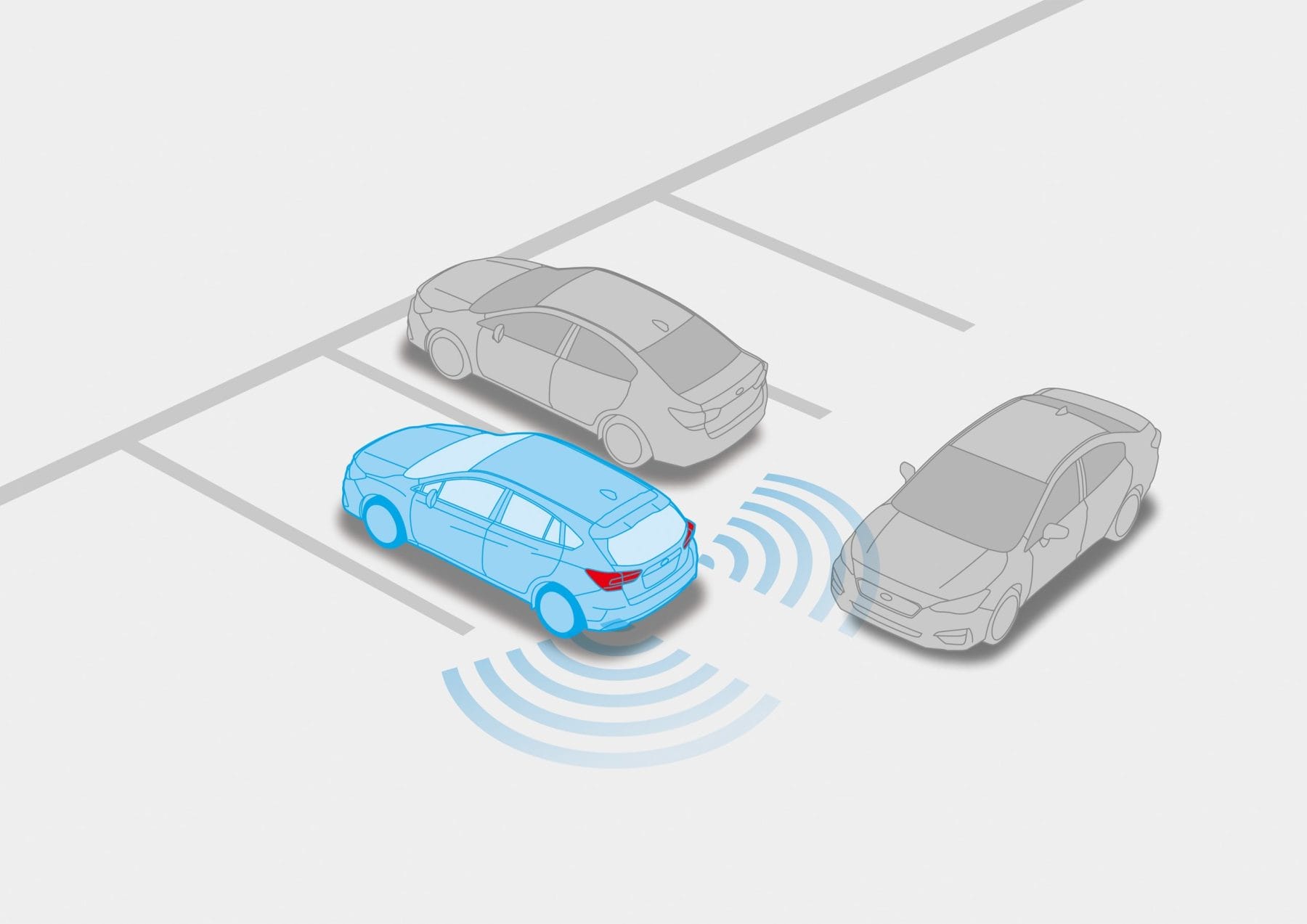 Subaru's Vision Assist
As a further preventative safety measure, all new BRZ variants are equipped with Vision Assist. Its features include:
Blind Spot Monitor (BSM): Using radar sensors fitted behind the tail lights, BSM monitors a 4.0-metre by 3.5-metre area behind the B-pillars and warns drivers of any vehicles hidden in BRZ's blind spots via a warning light in the inside body area of the external door mirror.
If the turn signal is used while a vehicle is in that area the light flashes to draw further attention to the potential danger.
Lane Change Assist (LCA): Provides the same warning as BSM if a vehicle approaches from behind in an adjacent traffic lane. Active over a 70-metre range, the mirror housing-mounted light flashes if the turn signal is used when the time to a potential collision is four seconds or less.
Rear Cross Traffic Alert (RCTA): Provides visual and audible warnings of unseen vehicles approaching from left and right when reversing into traffic. Vehicles are detected from 30-metres either side and from 7 metres rear of the vehicle with warning given within 3.5 seconds of a potential collision.
Reverse Automatic Braking (RAB): Fitted to variants with automatic transmission, RAB uses four rear bumper-mounted sonar sensors to detect obstructions when reversing. If there is an impact risk the system alerts the driver.
If the driver fails to apply the brakes or take any other evasive action the system can apply the brakes automatically to avoid a collision or reduce its severity.
The central touchscreen displays warning images and sounds according to the distance from an object behind the vehicle. RAB can be temporarily deactivated by pressing the relevant on-screen switch.