Kia Niro Plus – Adaption to specific needs continues to be a major strategy in new car design. Kia has revealed its Niro Plus, its first 'purpose-built vehicle' (PBV).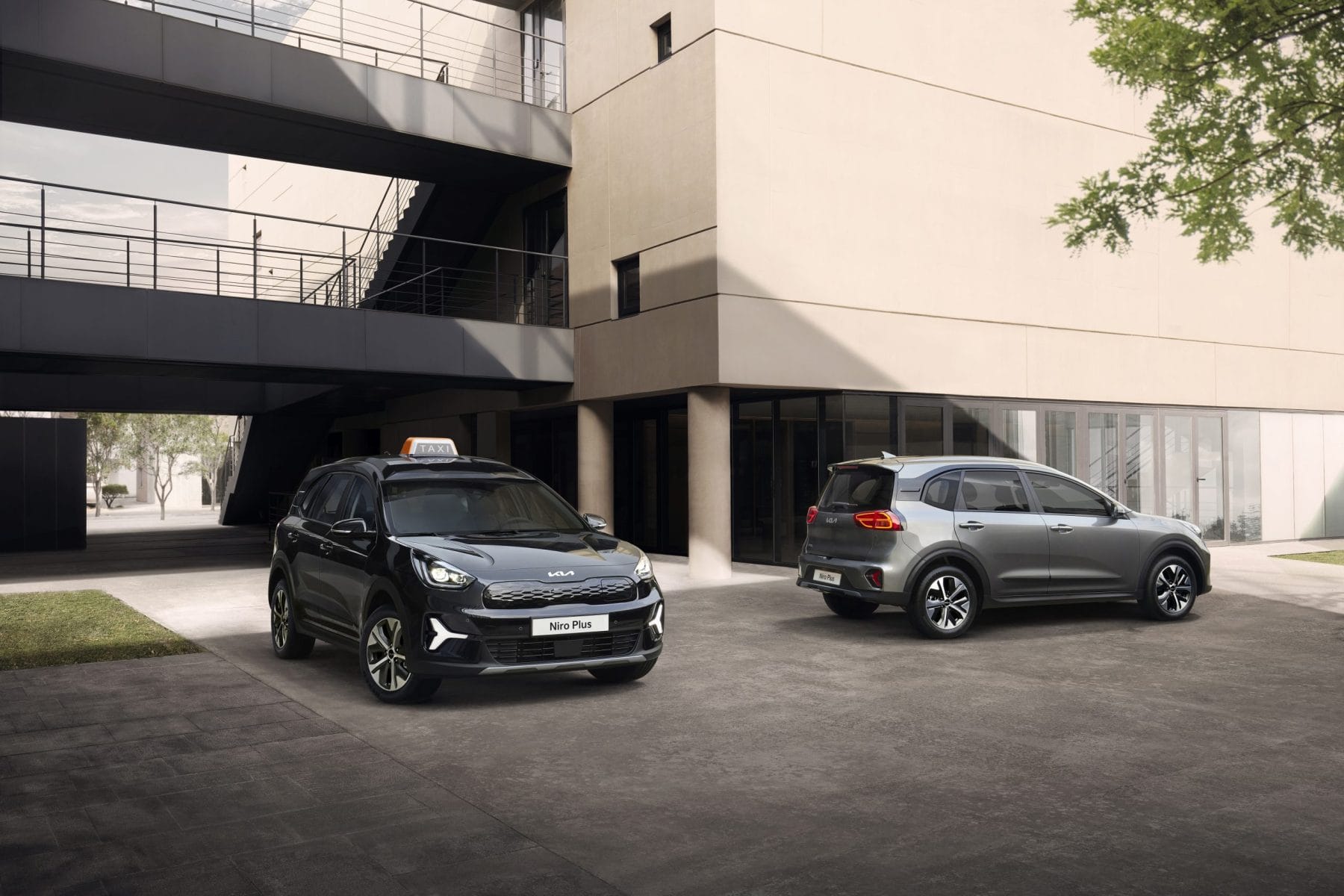 Currently the standard Niro is available in Australia as a hybrid, plug-in hybrid or full electric vehicle.
The Kia Niro Plus will be used as a general model and zero-emission taxi in Korea.
It is a modification of the first-generation Niro EV to make it suitable for the demands for car-hailing.
Its introduction follows the launch of their Ray Van in February, Korea's first single-seater van designed to satisfy the growing national demand for small cargo delivery services.
Length and height of the taxi model have increased by 10 mm and 80 mm respectively, to give occupants more space inside the cabin. Slimmed-down structures have also made for more cabin space, with the Niro Plus taxi featuring thinner seats and door trims. Additional passenger safety and convenience features including door reflectors and assist handles are also available in both the taxi and general versions.
Kia is further developing micro to large purpose-built vehicles on dedicated platform; targeting global PBV leadership by 2030
Kia is planning a general version of the Niro Plus for private owners, which can be used for many business and recreational purposes including car-hailing services. For example, Kia is envisaging a scenario where a small business owner uses the Niro Plus for work during the week, before making the most of its versatility at the weekend for leisure activities such as camping or visits to the seaside or mountains.
TO LISTEN TO THE NIRO PLUS RADIO REVIEW CLICK BELOW
The demand for delivery and logistics services has increased significantly following the acceleration in e-commerce during the Covid-19 pandemic. As the PBV market grows, Kia plans to gradually expand its range from micro to large PBVs that can potentially offer an alternative to public transportation or even be used as mobile offices.
The general, non-taxi version will be made available in select overseas markets in the second half of the year. In addition to the battery electric vehicle (BEV) version, the Niro Plus will be available as plug-in hybrid (PHEV) and hybrid (HEV) electric vehicles in these markets, reflecting country-specific characteristics and diverse customer needs.
Motoring Minutes are heard around Australia every day on over 50 radio channels through the Torque Radio network. 
Our Motoring Minute has an average daily audience of over 550,000 listeners and they are also syndicated through various news sites around Australia.
Additionally Motoring Minute is also broadcast as part of Overdrive Radio Program, which is broadcast through the Community Radio Network across Australia.