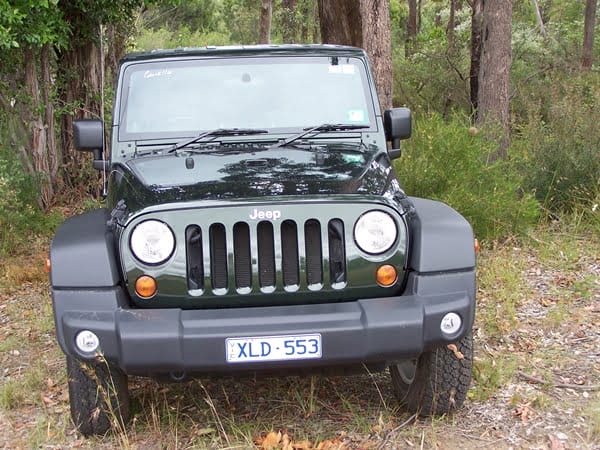 The Jeep Wrangler Sport with its 3.8L V6 petrol engine and 6 speed transmission is more at home on a 4wd trail not as a boulevard cruiser. However with some work it is a topless cruiser.
In a couple of weeks that included such iconic and comfortable Coupé cabriolets as the BMW Z4 sDrive35is and the Mercedes Benz E 250C we also had the Jeep Wrangler Sport 4WD.
Now this may seem an unlikely choice of vehicle to include in a series of articles about Going Topless for Summer but ironically enough the Jeep Wrangler Sport in many ways personifies the 'fun factor' that top down motoring is all about.
The Jeep Wrangler Sport is a robust 4wd vehicle. It will go almost anywhere you would care to point it. That much goes without saying, it does after all have the Jeep Heritage that extends way beyond many current 4WD vehicles.
The Wrangler comes with a 3.8L V6 petrol motor mated to a 6 speed manual transmission. The motor pumps out 146 Kw @ 5,000 and 315 Nm @ 4,000 of torque and is relatively thirsty at an average of about 13L/100Km. The transmission works well with the motor but the gearshift has a long throw and smooth changes are for the purists.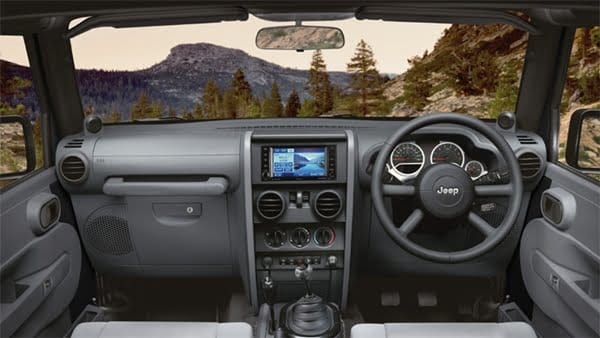 As a Boulevard cruiser the ride is firm and bouncy, courtesy of its off road design, it handles like a barge, its noisy with both road noise and engine noise intruding and it has a huge steering wheel that has minimal feel.
The doors are held on by a leather strap and have nowhere to store anything. They close with a heavy clang and are very close. The interior is just a step above a hose out style.
The seats are comfortable, the stereo is awesome and given the design there are heaps of safety features included.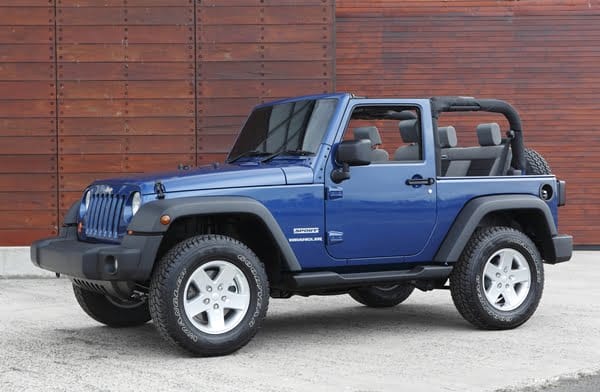 To convert the Wrangler to a topless cruiser took two people about 45 minutes with the aid of a special tool included (it would be quicker if we actually knew what we were doing). The hard top then has to be stored somewhere. So when you compare this against the one button electronic system that takes about twenty seconds in all the other cars we had it was a little different.
The difference between the Wrangler and every other convertible is the fact that not only can the top come off but the doors and windscreen can also be removed. Now that is really going topless! WOOHOO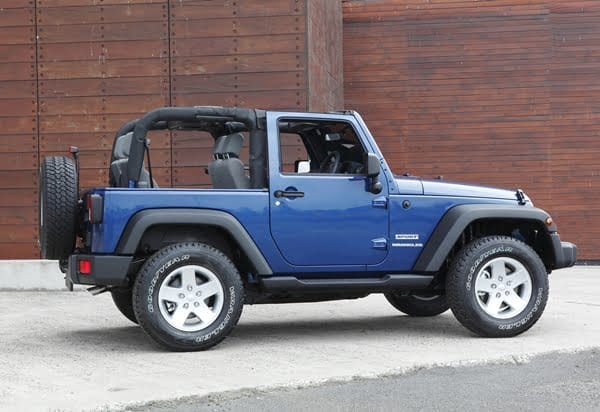 The thing is that for all its foibles I absolutely loved the Wrangler Sport. It had more character than most cars can dream about, it was heaps of fun to drive and it made you feel young again.
I could imagine cruising up the coastal beaches, top down with a cute girl sitting next to me and a surfboard sticking out of the back just looking for the perfect wave. It's just a damn shame I can't surf.
Seriously I loved the Wrangler Sport, as it was the epitome of carefree summer fun and for about $40,000 there isn't much else that has the same versatility and practicality and can actually drive on the beach as well.
Sometimes we can all take ourselves and daily living a little too seriously, the Jeep Wrangler Sport is an antidote for that.