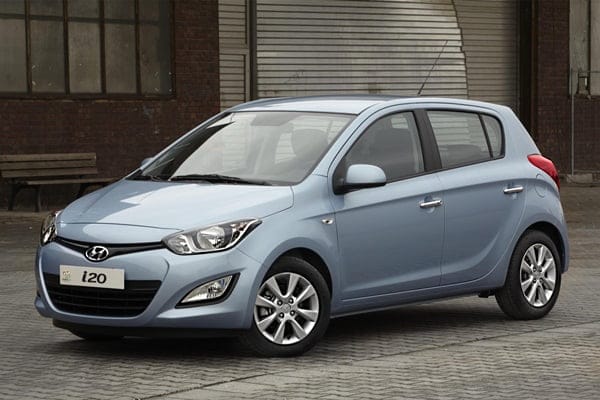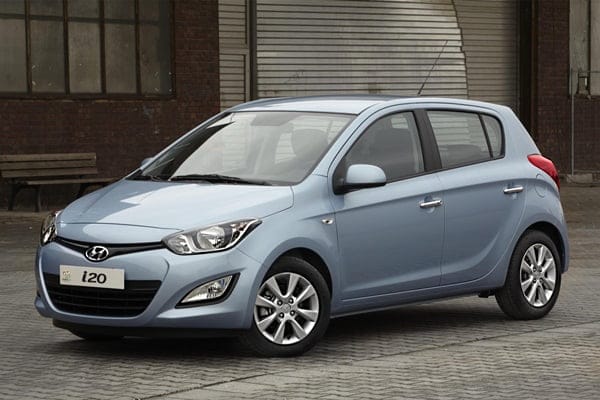 Hyundai has released the first images of the updated i20, ahead of its world premiere at the 2012 Geneva Motor Show. The updated model features refreshed styling, enhanced equipment.
Among the four powertrain options available in Europe for the updated i20 will be the new 1.1-litre, 3-cylinder 'U-II' diesel engine that generates 55kW and amongst the lowest CO2 emissions of any conventional powertrain car on sale today. When mated to Hyundai's Blue Drive technologies, this derivative emits just 84 g/km of CO2.
The engine was developed at Hyundai's Diesel Centre of Excellence – part of the European R&D set-up in Rüsselsheim, Germany – and showcases Hyundai's development and expertise in clean diesel technology.
This ground-breaking new engine will be offered alongside another sub-100 g/km diesel. When combined with Blue Drive technologies, the upgraded 1.4-litre 'U-II' 66kW engine emits 96 g/km.
The debut of the updated i20 sees the introduction of Hyundai's fluidic sculpture form language. The revised exterior design carries the hallmarks of Hyundai styling, including the company's signature hexagonal grille and new headlamp units. Updating their own design from the original i20, the stylists at Hyundai's European design studio have further modernised the updated i20 with a more contemporary profile for the front and rear bumpers, a new sculpted bonnet and new wheel designs.
In terms of dimensions, the width (1710 mm), height (1490 mm) and wheelbase (2525 mm) of updated i20 remain the same, while the length has increased by just 55 mm (front 30 mm, rear 25 mm) over its predecessor to 3995 mm.
The updated i20 is expected to arrive in Australian showrooms mid 2012.