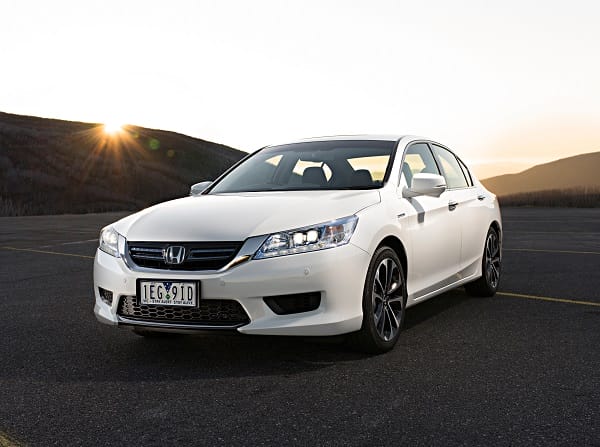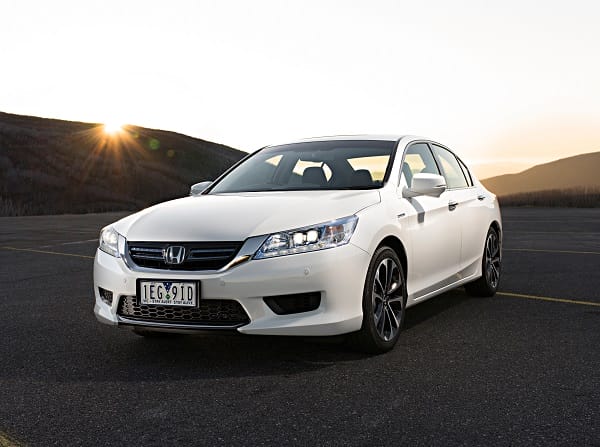 I was rather excited to get into the Honda Accord Sport Hybrid and check out what it was all about for a few reasons. One; the term 'Sport Hybrid' is a bit of an oxymoron and a true balance is rarely achieved. Two; Honda has recently done a big cull of their hybrid models, leaving the Honda Sport Hybrid as the only hero hybrid for the brand. Finally, the price-tag of $64,085* raises a few eyebrows as to where Honda is positioning this vehicle, aiming more towards the upper, luxury end of the market. Enough about the expectations, let's see what the Honda Accord Sport Hybrid delivers.
First things first, the Honda Accord Sport Hybrid is powered by an Intelligent Multi Mode Drive (i-MMD) engine that enables the vehicle to run in three different modes – full hybrid, full electric or a combination of the two. It's complicated for the average person (hands up over here for someone who took a while to wrap her head around it), so let's unpack it. There is a 124kW electric motor with a smaller supplementary generator motor with a 1.3kWh Li-ion battery with an 8 year warranty. Then, there is a 2.0L Atkinson-cycle petrol engine producing 105kW and 165Nm. Mostly however, the Accord is powered by a combination of the two electric motors that simulates a CVT – meaning there is no physical transmission – instead just some super smart technology figuring out the most efficient and effective combination for your driving needs.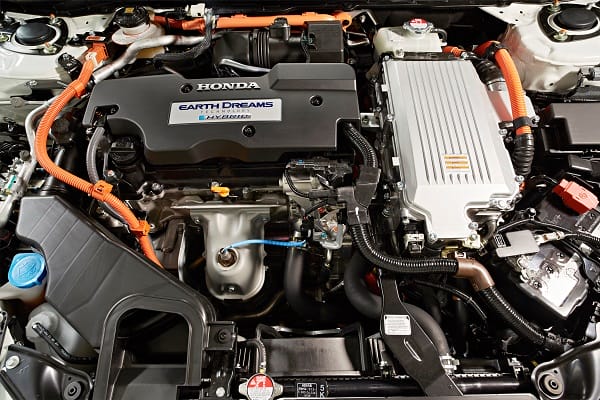 There are also three driving modes; however, yet again you will mostly be sitting in hybrid. At lower speeds it is as quiet as a mouse and moves well from the get go thanks to the effective 0rpm torque, but as to be expected, once the petrol motor kicks in things change a little. The benefit of all this is the impressive 4.6L/100km combined cycle figure, even if our test vehicle was a little higher, it's nothing to turn your nose up at! If you're still confused, don't worry – the short of it all is that there's a 'green' hybrid engine that will power your vehicle efficiently while not feeling like a snail, yet not exactly living up to the image the 'Sports' name inspires. Many journalists will nit-pick all this further and delve deeper into its driving implications, but personally, I think we've covered all you need to know for your daily driving impacts – so moving on!
Perhaps one of the best things about this Sport Hybrid is that it doesn't look like a futuristic vehicle. It has the sleek stylings of the Accord – simply a different motor. The Hybrid model does get a few extra external design features including blue accents to the headlights and tail lights. Speaking of headlights, the Honda Accord has automatic LED Daytime Running Lights with active cornering and come home/leave home function. For a bit of natural light internally, there is a large sunroof.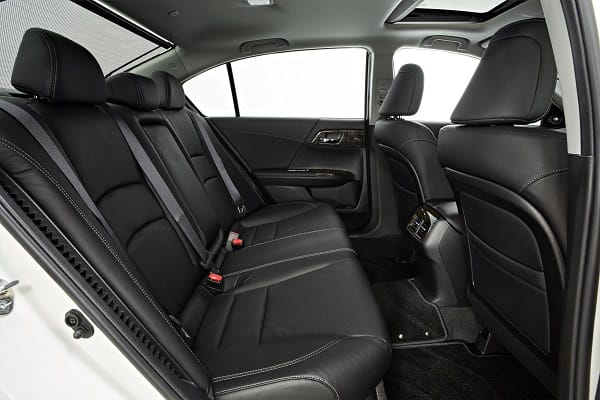 Using keyless entry, once inside you're greeted with clean lines with a user-friendly layout featuring information and entertainment easily accessible for the driver and passenger. Push button start turns on the vehicle with Multi Information Display which houses an abundance of information including Eco Assist System with ECON mode, average fuel economy, range, outside temperature, Lane Keep Assist, Collision Mitigation Braking System, adaptive cruise control and more. Optimal cabin comfort is achieved with dual-zone climate control, heated front seats and leather seats. The Honda Accord Hybrid has two display screens – a 5.8inch colour touchscreen and 8" screen – featuring an audio system featuring a 6 speaker and subwoofer, USB/AUX inputs, Bluetooth connectivity and MP3 compatibility, AM/FM radio, CD player, Satellite navigation, reverse camera, trip computer information and customisable wallpaper.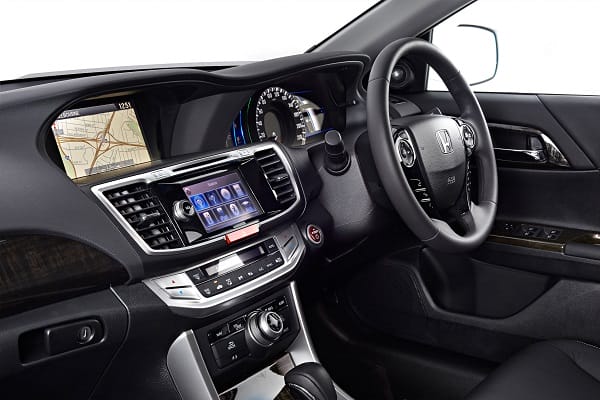 Boasting a 5 star ANCAP rating, the Honda Accord Hybrid features a long list of safety features – some of which we have previously mentioned such as multi-angle reverse camera, lane departure warning, collision mitigation system and automatic self-cornering headlights. Building on this, there are 6 airbags, blind spot monitoring, tyre deflation warning system, side impact protection and the usual long list of three letter acronyms. In the Hybrid, Honda has also added the Acoustic Vehicle Alerting System designed to audibly warn pedestrians when it is approaching in EV Drive mode.
While the price-tag of Honda Accord Hybrid may initially put people off, if your budget can stretch, it's a worthy competitor in the luxury hybrid segment thanks to its technology, user-friendly functions and normative sleek design.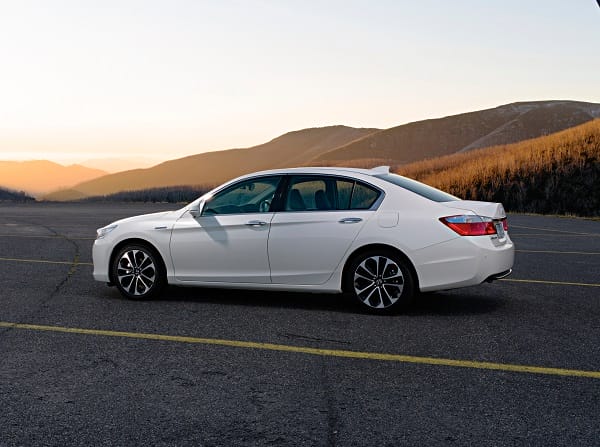 *prices are drive-away for postcode 2000 and subject to change