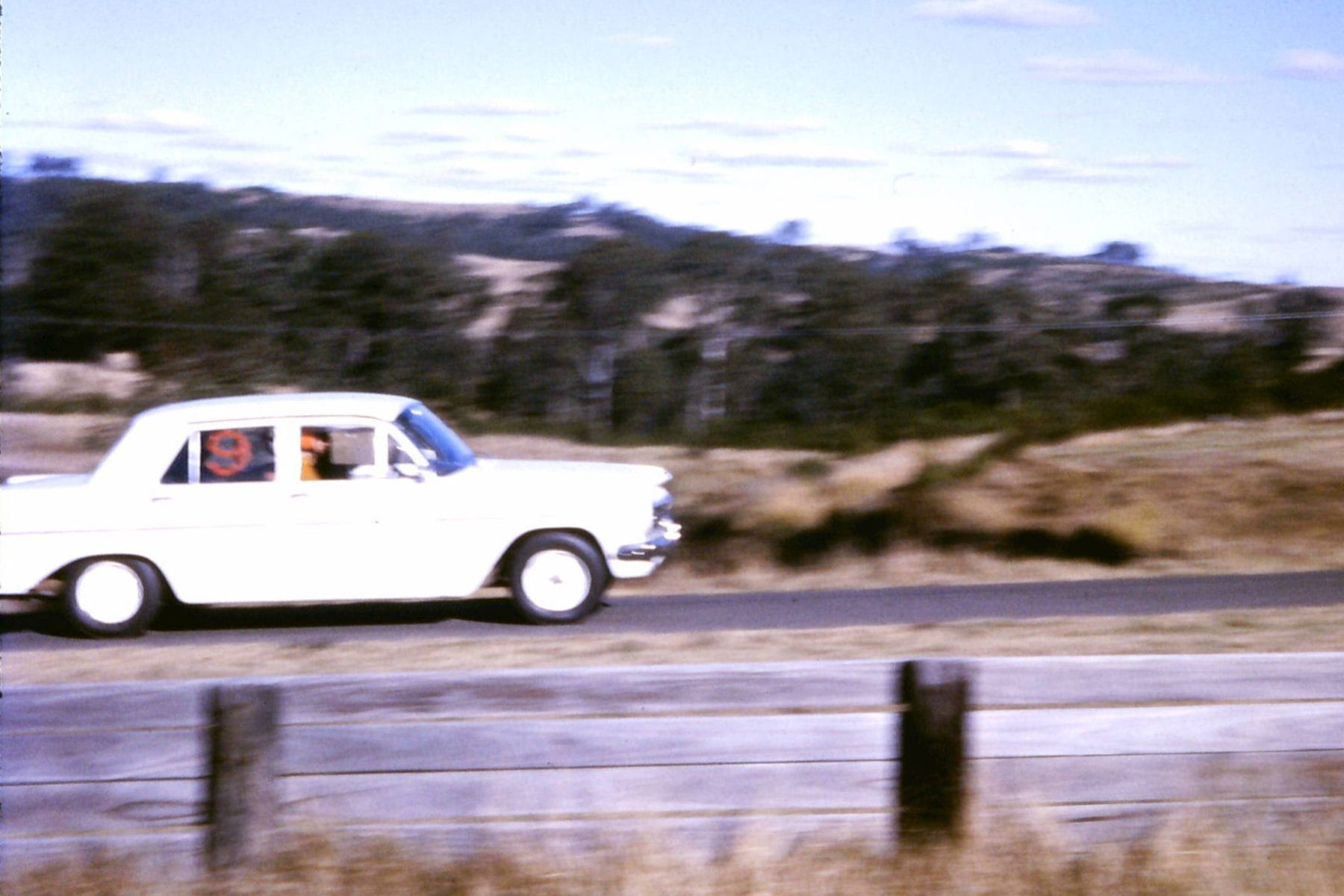 With the demise of Holden, we have been collecting stories from people who have fond memories from the past including some mishaps along the way.  David Brown caught up with a semi-retired traffic engineer.
I know Alan Finlay as a well presented and respected professional traffic engineer.
I knew he liked cars I didn't realise his adventurous background when he raced an EH Holden.
I was competing at a hill climb at Amaroo Park in the early 70s and trying to better my times. It was towards the end of the day. And I think I'd had about six runs and I was going for a really good time on what would have been my second last run. And as I revved the car to its limit in first gear, I heard an almighty bang and I thought the worst. I thought I'd blown the motor. But as it turned out, the bang was created by one of the fan blades coming off the fan and actually almost piercing right through the bonnet. The fan blade was actually sticking out through the bonnet, and thankfully the rest of the motor in the car was alright. So the solution was to actually remove the whole fan blade assembly and then another frame friendly and helpful competitor managed to have a hacksaw in his tool kit and so we sawed off the other half of the blade that was still attached to the assembly and put it back on the car. So I limped home with a two-bladed rather than a four-bladed fan. Thankfully, didn't get stuck in heavy traffic, so didn't overheat.
One quick witted colleague lamented how he missed the time when a "heavy metal fan" was only referring to a motoring component.
Motoring Minutes are heard around Australia every day on over 50 radio channels through the Torque Radio network. Motoring Minutes have an average daily audience of over 150,000 listeners.