H2X – An Australia hydrogen fuel cell vehicle manufacturer H2X Global has signed a memorandum of understanding with one of Sweden's municipal waste companies to provide hydrogen-powered trucks and light vehicles.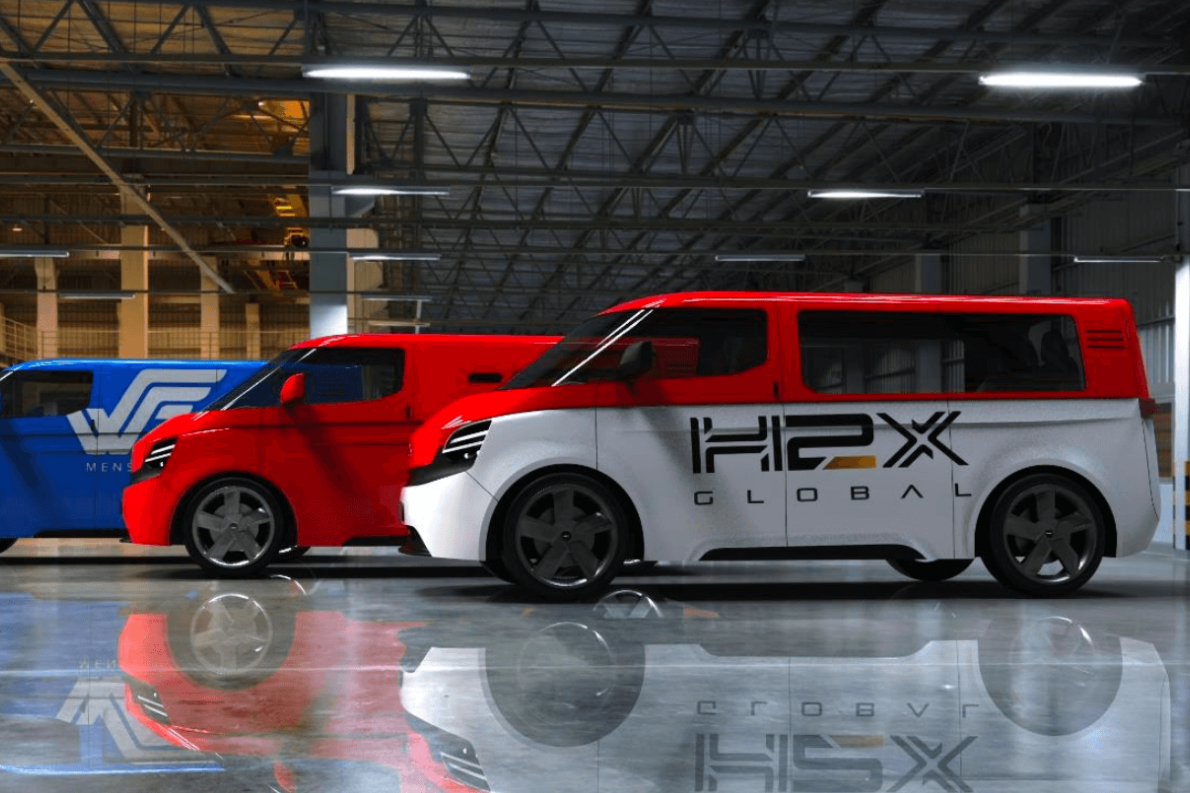 The numbers aren't large at this time but H2X says it creates an opportunity to grow its operations in Scandinavia and become a prominent producer of hydrogen fuel cell vehicles in the region.
The purchasing company is Renova, which is owned by ten municipalities across Gothenburg in western Sweden. The agreement is for H2X to supply them with five commercial vehicles:
One 18 tonne back loader truck.
One 28 tonne demountable truck.
Three 3.5 tonne tail lift vehicles.
H2X has a two pronged strategy to develop and sell its products.
The first is aimed at designing and delivering powertrain systems for heavy equipment and Stationary Power Applications
The second is in light equipment vehicles.
TO LISTEN TO THE H2X RADIO REVIEW CLICK BELOW
H2X is an Automotive and Power Unit Company founded on absolute sustainability. The Company is focused on the growing Hydrogen fuel cell transport markets which are emerging in the key regions of China, North America, Europe, North Asia and Scandinavia.
Founders Chris and Brendan established Grove Hydrogen Automotive in 2016 in Wuhan China under state company IGE, after a successful launch, slowed by Wuhan Economic Crisis in 2019 Chris and Brendan left Grove to establish a more international and sustainable Hydrogen focused vehicle company.
They say that Chinese product focus on Prestige and Long Distance Commercial for FCEV is incorrect: Long Distance travel is presently compromised with low compression hydrogen supply.
H2X has focus on Medium Distance (300-600km) vehicles focused on efficient running and cost effectiveness for commercial operatorsH2X works with Hydrogen Infrastructure providers to establish Ecosystems which are cost effective from the start: Hydrogen Ecosystems require a minimum volume to hit the market – our products focus on this market.
This is a Motoring Minute
Im David Brown
Motoring Minutes are heard around Australia every day on over 50 radio channels through the Torque Radio network. 
Our Motoring Minute has an average daily audience of over 150,000 listeners. That's over 750,000 listeners a week and are also syndicated through various news sites around Australia.
Additionally Motoring Minute is also broadcast as part of Overdrive Radio Program, which is broadcast through the Community Radio Network across Australia.