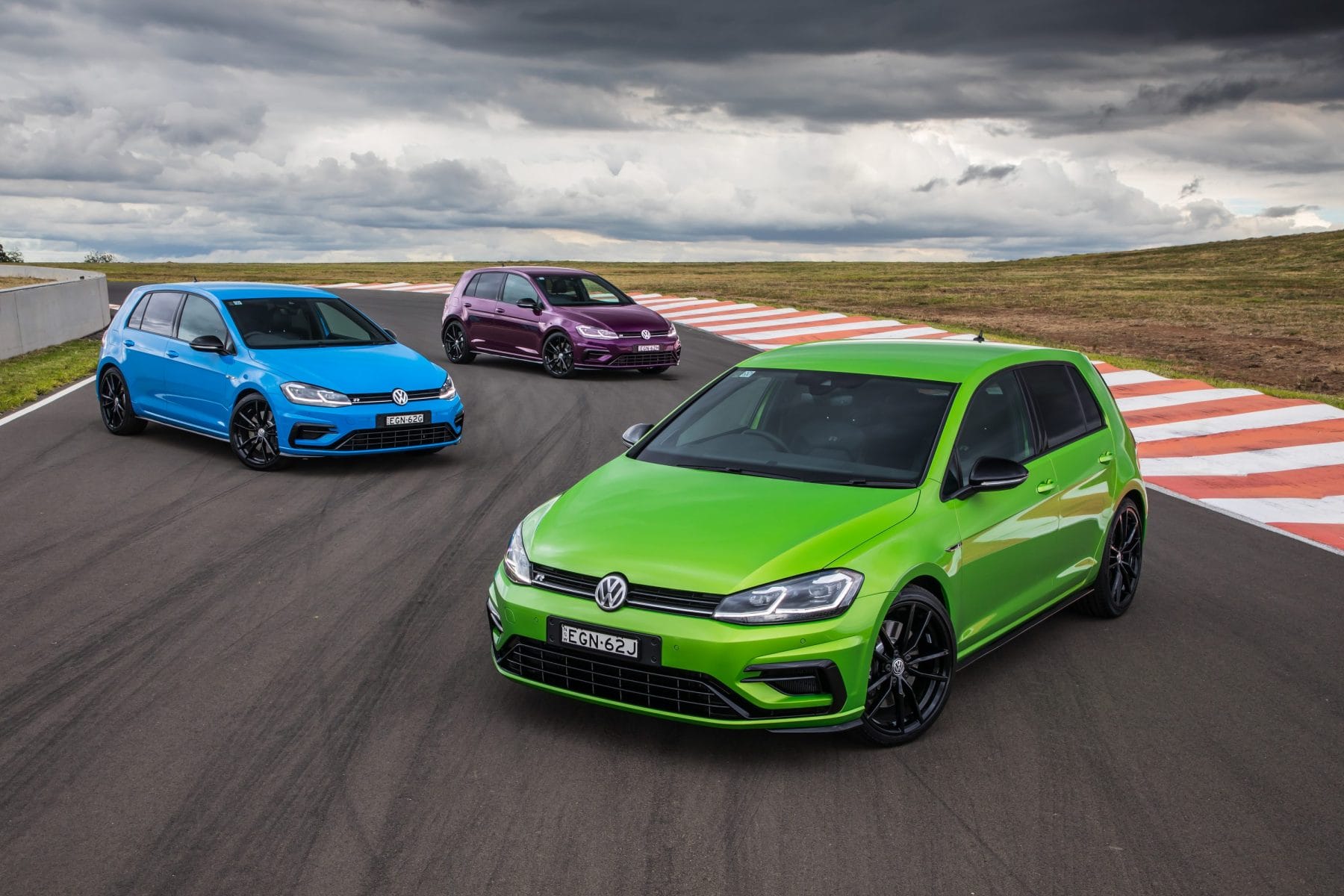 Nothing shades Volkswagen's hand painted Golf R Final Edition. Volkswagens Golf has been a huge success over the years and now as a homage to the Mark 7.5 edition there are 450 units of specially hand painted Golf R Final edition models starting from just under $58,000 plus the usual costs and adds $300 for three brand new colours.
Golf R is packed with standard features including 4 motion drive, 19 inch black alloy wheels, Leather interior, LED headlights with Dynamic cornering function, a premium audio system and electric and heated front seats and "R" body styling.
Of course the performance and excellent ride and handling is also included. Racing from 0-100kmh in 4.8 seconds the Golf R provides a unique driver engagement. The Golfs have been a favourite hot hatch for years. There are few cars at any price that match the balance provided by a Golf.
A fact that is reflected by its sales popularity over many years.
Find a long windy stretch of road and settle in for some serious fun.
Im Rob Fraser
Motoring Minutes are heard around Australia every day on over 50 radio channels through the Torque Radio network. Motoring Minutes have an average daily audience of over 150,000 listeners. Motoring Minutes are also broadcast as part of Overdrive Radio Program, which is broadcast through the Community Radio Network across Australia and has a weekly audience of over 450,000.