Ford Focus ST – Car companies often help organise track days for their customers. Ben Nightingale, Ford's Communication Manager in Australia has seen these events flourish with the removal of lockdowns in some states.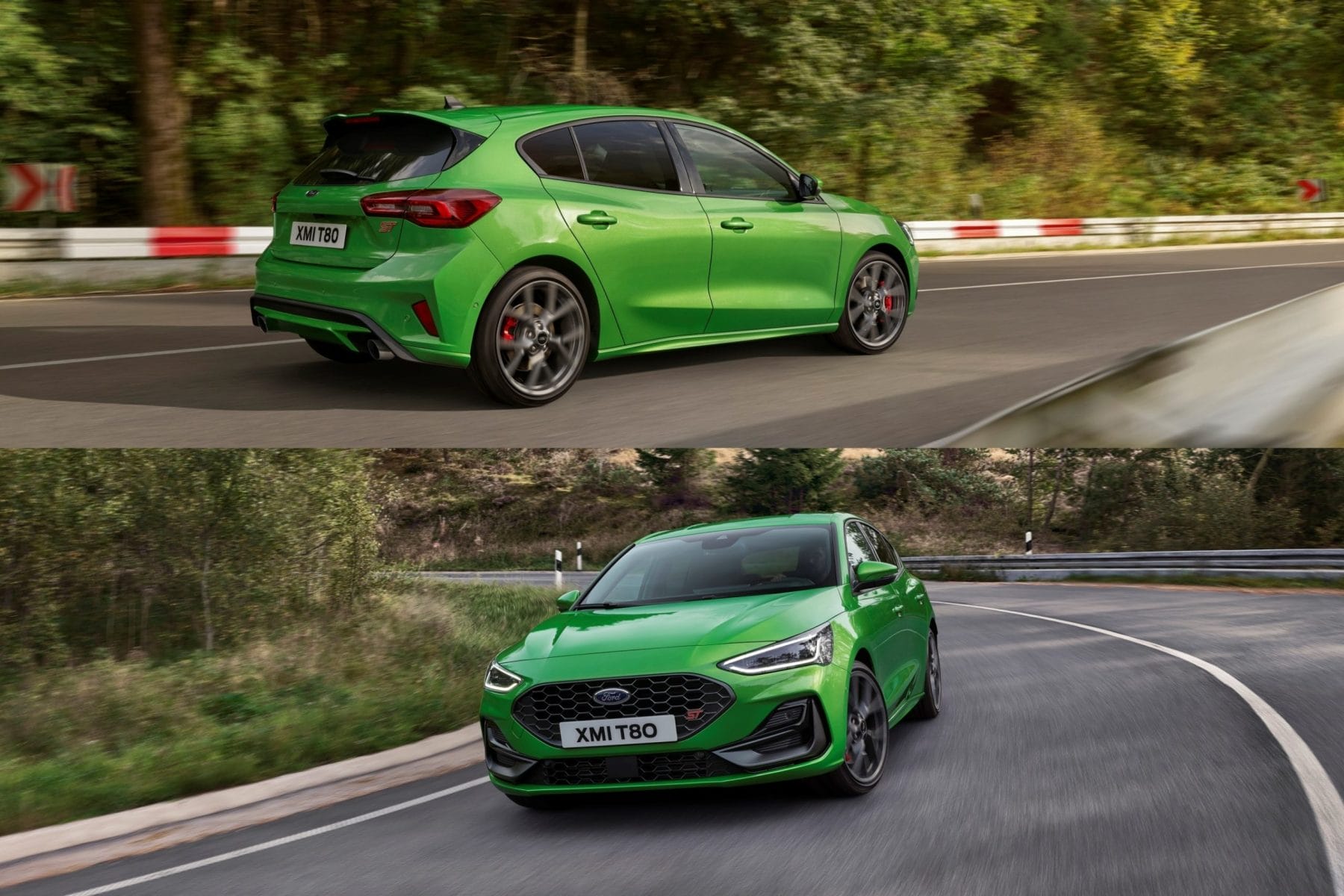 BN: "They're fully subscribed in terms of their track days to the point where they're actually hosting track nights from four to five p.m. on in the afternoon, you can go to the track and drive your car off to work on the lights in a safe, controlled environment. You know, test its performance, which is definitely something you're unable to do on the road and then drawing home. So it's definitely something we're seeing more and more
Q: And keeping racetracks viable?
I think you'll find, generally speaking in most in most capital cities, that each of the sort of racetracks busier than they've ever been. And I know that's the case for Sydney Motorsport Park. I believe Queensland Raceway,
TO LISTEN TO THE RADIO REVIEW CLICK BELOW
Q: Staring for you in the late 80s, growing up then and into the 90s, it was sort of an evolution certainly embracing not just the V8, but also the hot hatch.
BN: We definitely was. I think through the 90s, we started to see a transition towards smaller cars that still had lots of grunt. And you know, the rise of the Japanese hatch in the 90s certainly helped and assisted with that. While we all love, I think we still love it. I absolutely do love the hot hatches myself personally as well.
Q:  I think some of the rally derivative cars pushed that a bit earlier too deny the idea that a turbocharged four cylinder could be quite a performance machine.
BN: You know, the likes of the Audi quattro in the 90s and then the $4 200 and the like demonstrated that small capacity turbocharged engine could be ridiculously powerful and fast vehicles. I think they captured the younger generation and of people, of my age. You know, I'm not far off 40 and people not who grew up in that era definitely started to move toward the smaller capacity turbocharged cars, for sure.
Q: The Focus ST, the sales for these hot hatches as part of the mix of the general Focus models, has that changed over the years?
BN: Yeah, definitely that the ST in the Focus range. We've seen that grow to nearly 40 per cent of the mix in 2021, which it shows that the market preference towards those kind of vehicles. And additionally, alongside the what we know is the shrinking of the small car segment in Australia, we're seeing the rise of the performance car in the hot hatches, and that's definitely informed our decision in moving forward and focussing on the ST.
Q: Manuals are there still some of those. Is this a fortress of maintaining that as at least an option?
BN: Yeah. Look, we see manual as definitely still important in especially in the hot hatch segment. Fiesta ST our smallest hot hatch is manual only; Focus is offered with both an eight speed automatic or a no cost option six speed manual transmission. In terms of Focus ST, we say you could have a 70 30 split of auto to manual style. So auto's the overwhelming majority of sales. But there's still a lot still definitely that market who want to shift their won gear
Motoring Minutes are heard around Australia every day on over 50 radio channels through the Torque Radio network. Motoring Minute has an average daily audience of over 150,000 listeners. That's over 750,000 listeners a week.
Motoring Minute is also broadcast as part of Overdrive Radio Program, which is broadcast through the Community Radio Network across Australia and has a weekly audience of over 450,000.