Today I test another car that I went out of my way to get a hold of, that being Ford Performance Vehicles GTP 335kW supercharged V8 and what a stack of fun I had.
On the outside the GTP looks the part with bold colours, power stripes, body kit and the massive (from the driver's seat) power bulge. And believe me you get noticed when you are driving this.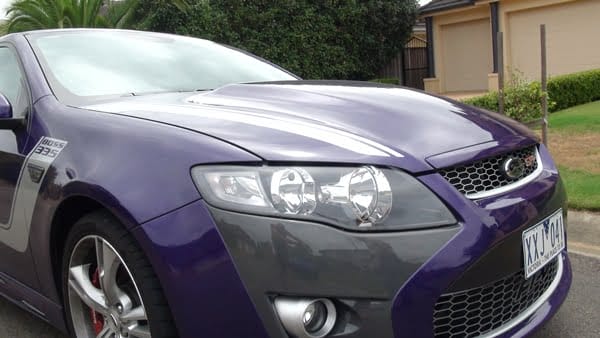 When you press the start button there is a quiet burble from the engine witch quietens down to be barely noticeable until you stand on the loud pedal. Then the exhaust comes to life with a growl and the whine from the supercharger is music to my ears as we squirm around while the traction control tries desperately to control all 335kW and 570Nm of torque.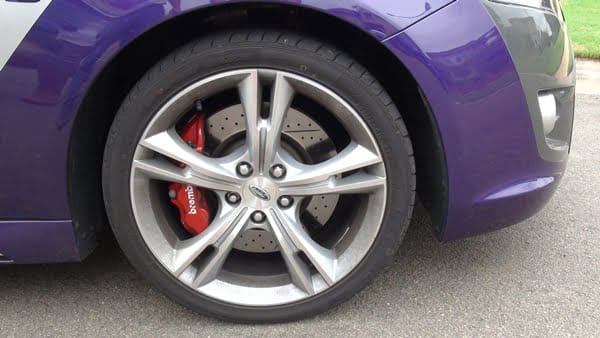 Once the wheel spin stops and you look down at the speedo its scary how fast the GTP accelerates, in a matter of seconds you are way past the limit and it's time to stand on the massive Brembo brake package to haul it up and keep your licence. Handling is reasonable but when you consider the power on tap and the way it is delivered it's hard to control sometimes and easily steps out if you are pushing it hard.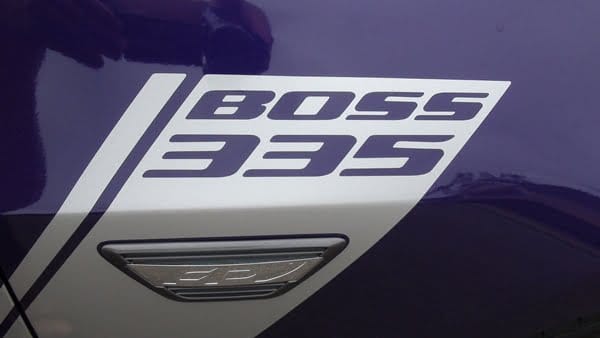 The auto fitted to the test vehicle worked well being able to find the right gear when you step on it and when I put it in performance mode the changes became much crisper. I had a little fiddle with the manual mode and again it worked well but I'm not a fan of these, I figure if you feel the need to change gears manually you should buy a manual.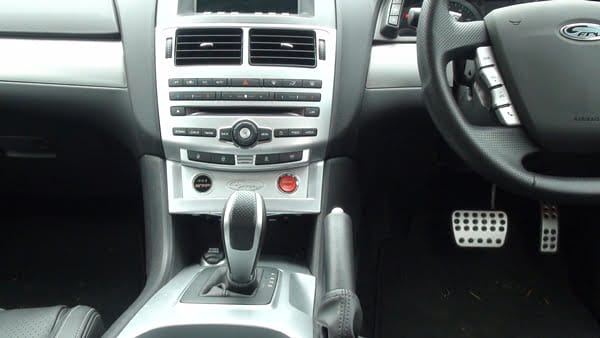 Sitting in the driver's seat is an experience in itself. FPV have done an awesome job with the seats. Sliding into them was like putting on a glove. They are almost as good as my race seat when it comes to holding you in place and a million times more comfortable. High bolstering for your hips and legs is great when you're throwing it around but it makes it a bit hard to get in and out of but it's something I am willing to put up with.
The steering wheel has a nice chunky feel to it and the controls are in easy reach for most of the things you need to operate while driving. I had a quick play with the Human Machine Interface and I found it easy to use but I didn't get into too much detail as this was always going to be about the driving. The stereo is good while not being outstanding and comes with Bluetooth and mp3 compatibility, the test unit also had the sat nav fitted.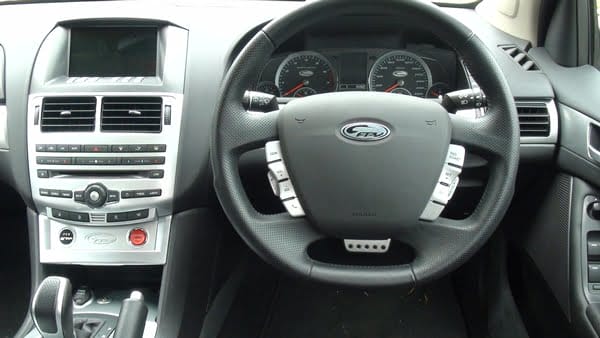 Interior finish is good as you would expect from Ford but doesn't stand out apart from the few FPV trimmings.
Safety wise you are covered by the usual suspects with traction/stability control and multiple airbags.
Fuel economy is claimed at 13.7L/100km but I found it hard to match that figure. Maybe with strict attention to throttle response you might be able to get close but as soon as the supercharger comes on boost it goes out the window.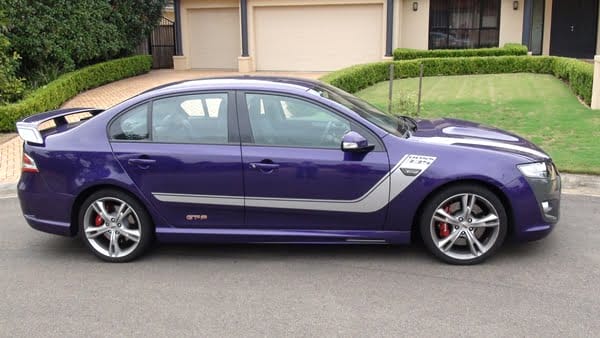 The GTP is rated to tow 1600kg but again as with other performance sedans I personally wouldn't fit a towbar.
All in all the FPV GTP was a hoot to drive. With plenty of power it is easy to push it around and step it out a bit but it's easy to go too far and end up in trouble. For the time we spent together I never turned the traction control off and I'm not sure it would be wise to do so on the street. When I took some friends for a ride there were no complaints from the rear even with the child seat still in place.
As a daily driver the GTP would be a handful purely from the point of view that it is so easy to go fast without realising it. Other than that it is good for transporting the family around or going for a trip as there is plenty of room in the boot.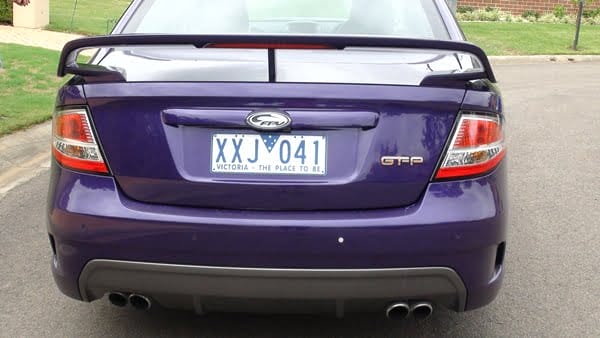 Whats Good
Plenty of power
Excellent seating
Good looking
What is Not So Good
Handling
Too much power
Drinks fuel like nothing else